Night Bullet
Reviewed By:
Rob Miller
1.5 OUT OF 5.0
Night Bullet Review
For males, sexual performance is important. For those that suffer from erectile dysfunction or premature ejaculation, depression, anxiety and feelings of inadequacy may ensue. The good news is that there are several male enhancement products available that can help resolve these issues.
Night Bullet is one of the male enhancement supplements that are available to help improve a male's sex life. The product is manufactured by the Mayo Kaishe Company. I was unable to find an official website for the company or the product and most of the information about Night Bullet comes from the few independent websites where the product is sold.
How Night Bullet Works  
Night Bullet is a male enhancement supplement that is to be taken only before any sexual activity and is not used on a daily basis, similar to prescriptions products for the treatment of erectile dysfunction.
The list of ingredients for Night Bullet includes an amino acid, Black Kohosh, DMAE, Primrose Oil, Wild Yam, Ginseng and Dong Quai. Although there is no information about how these ingredients work to promote sexual activity, some of the Night Bullet ingredients listed are known to help promote Nitric Oxide production in the body, which will relax the blood vessels to help increase blood flow and improve erections.
Pros and Cons of Night Bullet
Night Bullet Pros:
Night Bullet is an all natural product.
There's no daily dosage required.
The product's key ingredients are provided.
It is sold in individual packets or bottles.
There are no side effects listed, as the product is made of natural ingredients.
Night Bullet Cons:
I was unable to locate an official website for the product.
The ingredient list is not fully explained.
There are no clinical study results provided.
The contact information for the manufacturer is limited.
Where to Buy Night Bullet
Night Bullet can be purchased through several independent online retailers. The average cost for the product is about $6 per capsule. I could not find a site that offered a money back guarantee and there were no customer testimonials provided. In addition, there was little information provided about how the product works. It is important to make sure that the site that you buy the product from is secure.
Is Night Bullet Recommended?
I find it difficult to recommend Night Bullet as there is so little information available about the product. There is no official website for the product and the ingredient list is limited. In addition, there is not much information provided about the company that manufactures the product.
However, Night Bullet is available in single packets, which means that it is not much of a risk to order one tablet to try. Unfortunately, the cost of one pill is around $6, which could become extremely costly if you plan to use the product on a regular basis. When it comes down to it, there are several other male enhancement products available from reputable manufacturers and retailers that I would recommend over Night Bullet.
Have you tried this product? Leave your Night Bullet review below!
Our #1 Choice For Male Enhancement – Vigrx Plus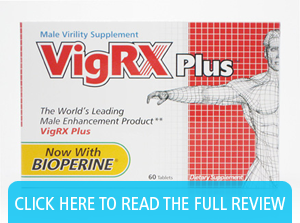 We have personally tested over 100 different male enhancement supplements, and Vigrx Plus stands out as the most effective in terms of results and customer reviews.  Not only is Vigrx Plus designed to help boost overall stamina and libido, but it's also the only product in its category to be clinically studied and PROVEN to work.
Click Here to read more about my specific results with Vigrx Plus

How People Found This Review:
and night bullet review, and NIGHT BULLET, and night bullet pill, and night bullet reviews, and night bullet pills, and does night bullet pill work
Click here to submit your review.
---
---
Night Bullet Review – The Good and the Bad SKU UPC Model
Night Bullet Review – The Good and the Bad
2 out of 5 Stars
Sep 18, 2013 by Chris Allen
I am 49 years old and I do you use night bullet. I agree with the above that the old night bullet which was 550 milligrams had no side effect on me. the new pack with the two pills cause my heart to race and felt nauseous which is 1480 milligrams. I am curious if you can take one pill and won't have any problems.
product 0.3
---
Night Bullet Review – The Good and the Bad
1 out of 5 Stars
Aug 26, 2013 by Rob
I strongly agree with Tony's post, the old Night Bullet were life savers and surpassed my expectations. but the new formula is TO SAY THE LEAST DANGEROUS!!!!! I am in exceptional health as well and the regular N.B. never gave me side affects but this new one is crazy. like an hour after taking only 1 pill I became sick as hell. I started sweating all over my body. my cloths were soaked in sweat. my heart felt like it was going to explode in my chest. and it made my ed symptoms way worse then they have ever been in my whole life. my ed is miled if at all anything, I just like N.B. because it makes me that much better. this new formula did the opposite of everything it normaly does. I couldn't get hard at all and if I did I ejaculated within seconds, it was LAME!!!! I COULD HAVE DID BETTER WITHOUT ANYTHING AT ALL. I WAS PISSED TO SAY THE LEAST, I STILL FEEL SICK AND CANT RELY EAT OR SLEEP WELL. Unless they bring the old formula back I will never buy this product again.
product 0.3
---
Night Bullet Review – The Good and the Bad
3 out of 5 Stars
Aug 03, 2013 by chris
I loved the old formula and home to find more of the old formula.. the new formula makes me stay up all night and did little for my night. All in all if u can find the old formula its so much better, i dont know why they changed it.
product 0.3
---
Night Bullet Review – The Good and the Bad
1 out of 5 Stars
Jul 21, 2013 by Tony
USE EXTREME CAUTION WHEN USING THIS PRODUCT!!! I am a 46 year-old guy with mild ED. I am in good shape and workout four or five times a week. I am a runner as well. I have used several different products over the past few years from prescription meds to over-the-counter meds that one finds in a local gas station, etc. I have never had any problems with any of them (my favorite is Libigrow) until this one! Two hours after taking two capsules (It indicates on the package to take two capsules contained inside 6 hours before sexual activity) my heart began to race, I felt flush and began to sweat profusely from head to toe. My partner said I was burning up. I felt very nauseous. My heartbeat ranged from 80-130 beats per minute and was very sporadic, coming and going in waves, for the next four hours. Going to a hospital seriously crossed my mind twice through the night. I have learned my lesson. I will not be taking any more pills from a gas station ever again. I guess the bottom line is: you never know what these company's "proprietary blends" contain. This one was filled with Tadalafil (Used in Cialis). I could taste it very strongly in the back of my throat.
product 0.3
---
Night Bullet Review – The Good and the Bad
2 out of 5 Stars
Jun 28, 2013 by D
night bullet works as advertised harder during sex way more enjoyable and recovery time is unimaginable. There is a new formula where you take 2 caps and takes longer to work 6 hours vice 4, tried it and works about the same not a fan of multiple pills though
product 0.3
---
Night Bullet Review – The Good and the Bad
2 out of 5 Stars
Jan 28, 2013 by m williams
works for 3 days for me, had a headache once out of 5 -6 purchases…works in under ten minutes if u break capsule
product 0.3
---
Night Bullet Review – The Good and the Bad
3 out of 5 Stars
Oct 25, 2012 by bob
I tried night bullet once or twice. They are no stiff nights but they do work. All it takes is the wind to blow and you're erect again. Regardless of what's in them or not they do the job they say they do.
product 0.3
---
2.0 5.0 7 7 I am 49 years old and I do you use night bullet. I agree with the above that the old night bullet which was 550 milligrams had no side effect on me. the new pack with the two pill Night Bullet Review – The Good and the Bad