Bathmate Vs. Phallosan Forte, Size Genetics, Penomet, and X4 Labs
Rob Miller | November 27, 2016
---
REVIEWS
QUESTIONS
COMMENTS
---
Home » Male Enhancement » Bathmate Vs. Phallosan Forte, Size Genetics, Penomet, and X4 Labs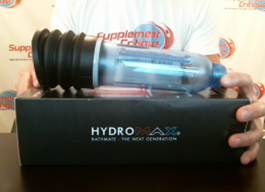 The Bathmate is a proven water-based vacuum pump that can help dramatically increase your size.
If you've been searching the internet for male enhancement products for any length of time, then you no doubt have been overwhelmed at the sheer volume of products out there promising insane gains in penis length and girth.
The vast majority of sites are pushing pills, which from my experience have NOT producedany significant AND permanent gains.
This is why when guys come to me asking what the best product is for enlargement, I typically steer them towards either a pump or an extender.
I've personally tested dozens of pumps and extenders, including 2 versions of the Bathmate, the Phallosan Forte, the Size Genetics device, X4 Labs Extender, and the Penomet pump.
The purpose of this post is to give you an idea as to the differences (and similarities) between each, and help you decide which one may be right for you.
First off, let's talk a bit about each so you can get an understanding of how they work.
Note:  ALL of these products are shipped discreetly.
I know this because I've bought all of them.
I figured I'd point that out right off the bat, because I KNOW guys will be asking me this 🙂
Contents
What is the Bathmate?
What is The Phallosan Forte?
What is The Size Genetics Extender?
What is the Penomet?
What is the X4 Labs Extender?
or, jump to:
Bathmate Vs. Phallosan Forte
Bathmate Vs. Size Genetics
Bathmate Vs. Penomet
Bathmate Vs. X4 Labs Extender
So out of all of these, which one should I get?
The answer to this question really depends on what your goals are.
If you're looking to gain length, then without question you should go with the Phallosan Forte.
It's much more comfortable than any of the other extenders listed on this page, and I've personally used it with great results.
If you're looking to gain girth, then the Bathmate would be right for you.
While it's similar to most other water based pumps out there like the Penomet, the quality and results I got from it were far superior to that of any other pump I've tested.
It's also a lot easier to use the Bathmate Vs. the Penomet because changing out the gaiters can be a real pain in the ass sometimes.
Can you use the Bathmate and Phallosan Forte at the same time?
A lot of guys have asked me whether or not they can use both the Bathmate AND the Phallosan Forte at the same time, and the answer is a resounding YES.
In fact, if you can afford it I would highly recommend doing so.
The way I would do it is like this:
Order both the Bathmate and Phallosan Forte from their respective official websites, here's a couple of links:
Bathmate – www.OfficialHydromaxPump.com
Phallosan Forte – www.Phallosan.com
After you get both of them, start using the Bathmate FIRST for a period of 1 – 2 weeks.
Once you've gotten used to pumping then you should SLOWLY start introducing the use of the Phallosan Forte.
I would start off using it for just an hour or two per day until you can get used to it.
As far as a schedule, I would structure it as follows:
Week 1 – 2:  Pump with the Bathmate for 10 – 15 min. per day, everyday.
Weeks 2 – 4:  Continue pumping with the Bathmate everyday, and start wearing the Phallosan Forte for 1 – 2 hours a day.
Weeks 4 – 8:  Increase the amount of time you are pumping with the Bathmate to 15 – 20 min. per day, and wear the Phallosan Forte for 4 – 6 hours per day.
I've recommended this to plenty of guys in the past, and it seems like the best regiment out there.
Hope this helps and let me know if you have any questions by leaving a comment below!
Our #1 Choice For Male Enhancement – Vigrx Plus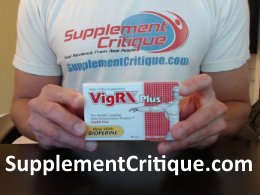 We have personally tested over 100 different male enhancement supplements, and Vigrx Plus stands out as the most effective in terms of results and customer reviews.
Not only is Vigrx Plus designed to help boost overall stamina and libido, but it's also the only product in its category to be clinically studied and PROVEN to work.
Click Here to read more about my specific results with Vigrx Plus
How People Found This Review:
and phallosan forte vs bathmate
Want To REALLY Get Bigger?

Click Here To See Products That WORK!
Ask A Question
User Questions and Answers
No Questions Have Been Answered For This Article.