BodyDynamix Slimvance Core Slimming Complex Review
By:
Rob Miller
Fact Checked On: 1-28-2019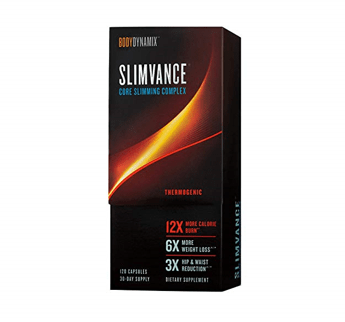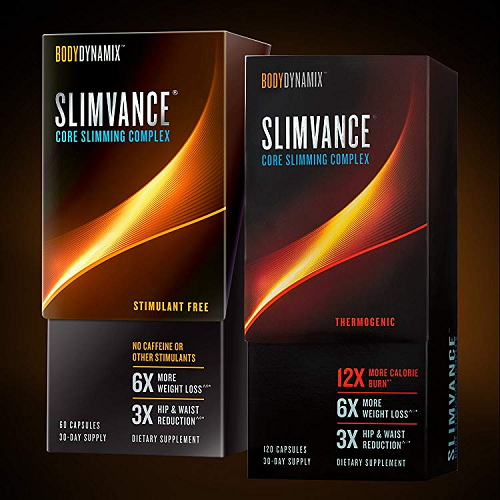 Weight loss and fat burning supplements are becoming increasingly popular.

This is partly due to awareness of the dangers of obesity and its links to life-threatening illnesses, as well as a general desire to look our best.
Modern day lifestyles are busy, between work, school runs, and other day-to-day commitments prevent us from living healthily.

Thus, more and more people are looking for ways to achieve their optimal body size and weight in the shortest possible time.
Unfortunately, while it is true that some supplements will aid your weight loss journey, others may simply burn a hole in your wallet.
In our BodyDynamix review, we examine this Slimvance Core Slimming Complex, to see if it is a worthy contender for your cash.
What Is BodyDynamix™ Slimvance® Core Slimming Complex?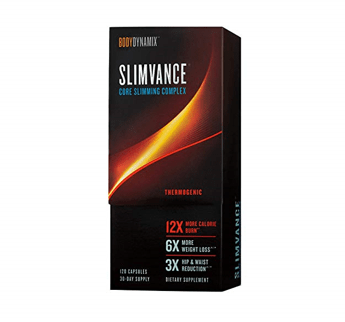 According to GNC, BodyDynamix™ Slimvance® Core Slimming Complex features the power of two formulas.

A core slimming complex and an additional thermogenic.
It also makes specific claims that it can cause you to burn up to 12 times more calories and help you achieve six times more weight loss than you would without it.
We are not exactly sure how they are able to be so specific with these claims!

More research is definitely required to see how they've come up with these precise numbers.
The dosage for Bodydynamic Slimvance is two capsules taken twice daily.

Once in the morning and once before exercise.

It currently retails at $59.99 per 60 capsule bottle on the GNC website.
Who Should Use BodyDynamix™ Slimvance® Core Slimming Complex?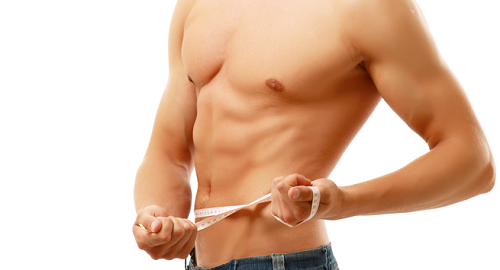 This supplement is not for those hoping to achieve weight loss in the shortest time.It works best in collaboration with a healthy diet and exercise program.
Therefore, if you do very little exercise, it's unlikely you will see the results you want with this product.

It's important to remember that dietary supplements are never going to work on their own.
Bodydynamix should be safe for use by healthy individuals, so long as the instructions are followed.

However, this fat burner does contain 200mg of Caffeine Anhydrous, meaning that it won't be suitable if you are pregnant or breast feeding.
If you have any other doubts about its suitability for your health, it's a smart idea to talk to your general practitioner.
A Look at the BodyDynamix™ Slimvance® Core Slimming Complex Ingredients
Ingredients are the most important aspect of any supplement.

Let's see what BodyDynamix Slimvance has to offer.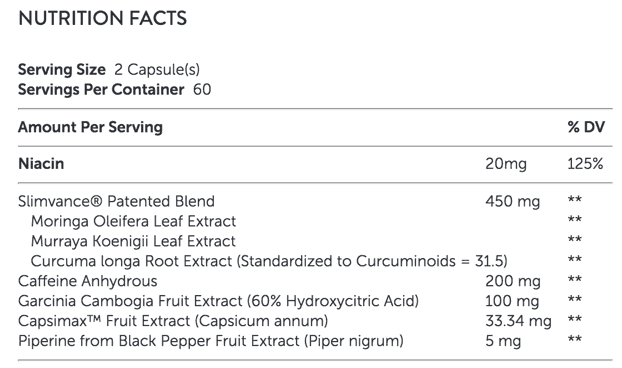 The Science Behind These Ingredients
According to the manufacturer, this supplement can help you burn more calories and intensify energy and alertness.

As expected the overall goal is to increase weight loss, thus making your core slimmer.
It claims to do this through "breakthrough" technology.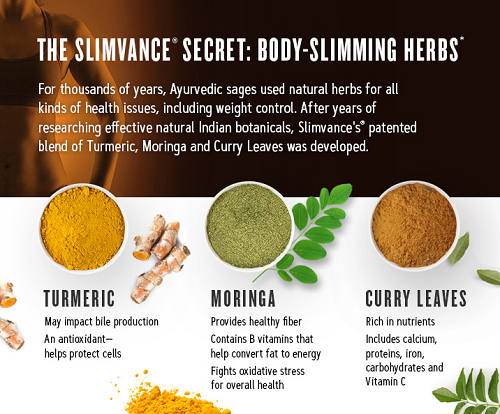 We can only assume this means the "Slimvance blend" and other thermogenic ingredients in the supplement.
GNC promotes it as a dual formula supplement, designed to help you achieve weight loss in the shortest time.

But is this just marketing hype?
Let's take a closer look at the individual ingredients and find out.
Slimvance® Patented Blend
The fact that an expensive supplement contains a patented blend is a big disappointment.
This is because we cannot see the quantities of some of the ingredients in it.

This is usually something we see with blends at the lower end of the market.

Unfortunately, this is because manufacturers may cut corners with quality and quantity to keep the price down.
Furthermore, sports dieticians are also warning athletes to stay away from supplements that contain proprietary blends.
They state that supplement companies should be confident of the ingredients and quantities they contain, and not hide them.
Moringa Oleifera Leaf Extract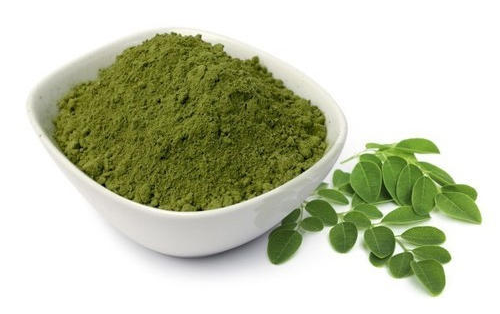 This ingredient has some nutritional benefits and may act as an antioxidant.

Originating from a tree in northern India this leaf extract includes plenty of vitamins and minerals.
However, it isn't all good news as there is some evidence to suggest they contain high levels of antinutrients meaning that your ability to absorb those minerals might be significantly impaired.
Murraya Koenigii Leaf Extract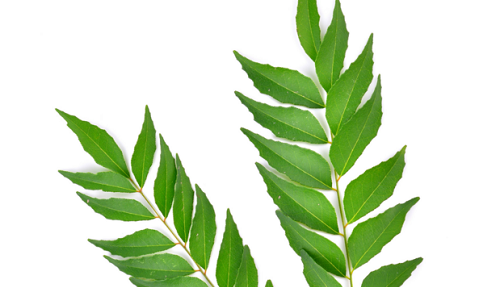 This is also known as curry leaf extract.

Similarly to moringa oleifera leaf extract, it has some health benefits and has been used in Indian medicines for many years.

Whilst various studies have sought to show it is beneficial for weight loss the results have proved inconclusive.
Caffeine Anhydrous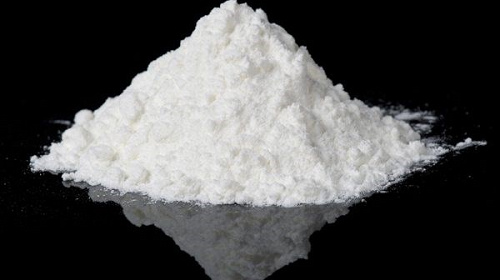 Caffeine Anhydrous is a popular thermogenic ingredient, so it's no surprise to see caffeine in this supplement.

It works by raising the body's core temperature.
This speeds up metabolism as the body burns calories to bring the temperature back down.
Studies also show that consuming caffeine anhydrous can aid in the reduction of fat cell size, when ingested alongside a suitable exercise program.
It should be noted that the caffeine can cause side effects meaning the Slimvance Core Slimming Complex might not work if you are sensitive to stimulants.
Garcinia Cambogia Fruit Extract (60% Hydroxycitric Acid)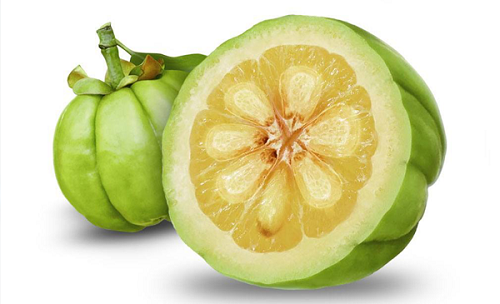 Garcinia cambogia is native to India and Southeast Asia.

It is also known as malabar tamarind and is used in eastern cooking as well as in pickles.
There is evidence to suggest it can aid weight loss by suppressing the appetite.
Furthermore, some initial study results show triglyceride levels in women who consumed garcinia cambogia were reduced by a third.
However we are not convinced that 100 mg is high enough to have an effect.
Capsimax™ Fruit Extract (Capsicum annuum)
From the five cultivated chili species, Capsicum annuum is the most widely farmed.

It is commonly grown, both in home gardens and commercially.
This species includes the largest number of well-known chilies, such as bell peppers and jalapenos.
In terms of benefits for weight loss, capsicum works in a way similar to caffeine and helps the body achieve thermogenesis.

It is also proven to increase calorie expenditure.
Niacin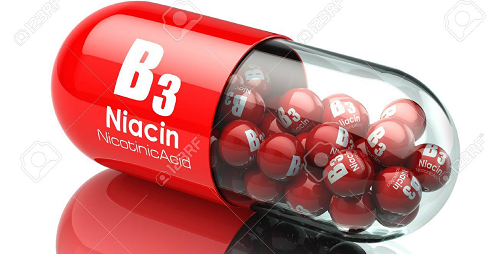 We're curious as to the inclusion of niacin.

This has absolutely no benefit in such a small dose.
The human body is able to manufacture niacin on its own, from vitamin B.

We can see no reason why this has been added to the formula.
Piperine from Black Pepper Fruit Extract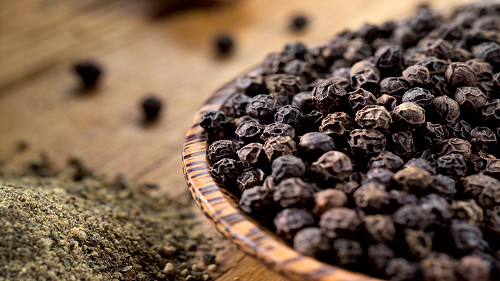 Piperine simply helps aid the absorption of other ingredients.

Bioavailability is a buzzword when it comes to comes to sports nutrition so it's no surprise to see it included.

A vast number of health supplements now use Black pepper to improve the overall efficacy of their formulas.
So Was It Really Featured on Shark Tank?
However, we can give you some background on GNC, the company behind the product.
GNC is a popular and well-established supplement and nutrition brand, based in the U.S.

The company has a range of weight loss and health supplements that it sells via the company website.
The products vary in price, with some at the lower end of the scale, while others carry a hefty price tag.
BodyDynamix Slimvance Core Slimming Complex is one of their best-selling products.

Other popular products in the Slimvance range include GNC core slimming greens.
Where to Buy BodyDynamix™ Slimvance® Core Slimming Complex
Like most GNC products, this supplement is available to buy via the official GNC website.

The product has had over 260 reviews at the time of writing, which makes it one of their most popular supplements.
It can also be purchased on Amazon, although the price there can vary.
With regard to customer satisfaction, the BodyDynamix Slimvance reviews are a mixed bag.
Some GNC slimming product reviewers gave it 1 star, stating "it might as well have been an empty capsule," while others were completely satisfied and gave it 5 stars.
Amazon reviewers were rather mixed too.

Some users were very pleased with results, while others experienced zero benefits.


The higher rated Slimvance Core Slimming Complex reviews seem to be using it alongside the recommended exercise and diet program.

This may be what is largely leading to successful results.
Recommendation
With the price of this supplement, the ingredients list is unimpressive.

So, unfortunately, it's not a product we would rush to recommend.
The use of a proprietary blend is tremendously disappointing as it leaves us somewhat in the dark regarding the potency of the formula.
Furthermore, the caffeine content may cause side effects for some, as BodyDynamix Slimvance GNC is taken as two servings throughout the day.
It's also worth noting that the price was originally a whopping $75. We believe it was reduced to $59.99 to make it more competitive on the market.Even so, we think the price is still off the mark by at least $10 to $20.
Conclusion
GNC is a well-known and trusted brand, but we believe there are other more effective supplements on the market.
Considering its hefty price tag, we wouldn't have expected a proprietary blend in the ingredients list.This immediately makes BodyDynamix™ Slimvance® Core Slimming Complex a questionable choice.
This supplement does contain some proven slimvance ingredients, including capsicum annuum, garcinia cambogia and piperine.

These can aid in achieving weight loss and ingredient absorption.
There are many other supplements in a similar price range on the market.

Many of these options also contain more effective and proven fat-burning ingredients.
Overall, then, we would suggest you shop around before deciding to purchase this supplement.
References
https://www.healthline.com/nutrition/6-benefits-of-moringa-oleifera
https://www.naturalproductsinsider.com/sports-nutrition/end-proprietary-blends-and-other-supplement-issues-sports-dietitians
https://www.ncbi.nlm.nih.gov/pubmed/7132651
https://nccih.nih.gov/health/garcinia
https://www.ncbi.nlm.nih.gov/pmc/articles/PMC4378731/
https://www.ncbi.nlm.nih.gov/pmc/articles/PMC3699483/
Top 3 Female Fat BurnersAffiliate Disclosure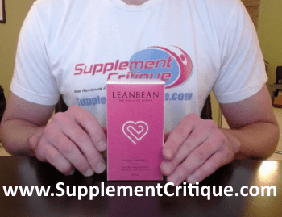 LeanBean Female Fat Burner is the BEST fat burner for women we've ever tested.

Read our review here.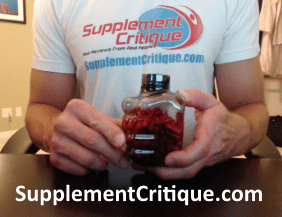 Instant Knockout is actually a new fat burning supplement I just came across, and got great results.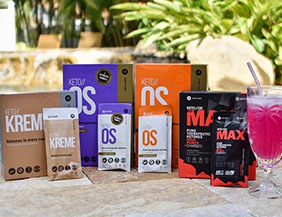 Biohacks your body into instant ketosis to burn fat instead of carbs.

Weight loss, energy, focus, anti-inflammatory, anti-aging.
Ask A Question
User Questions and Answers
No Questions Have Been Answered For This Article.