Potential Drug And / Or Medical Condition Interactions With Burn TS
Burn TS is a popular fat burner that we've written about in the past.
We had our pharmacist go over the formula to determine if there are any potential drug and/or medical condition interactions.
Below are his findings.
*  Click Here for a full list of potential drug interactions.
Many of the side effects listed are due to caffeine in the supplement.

Everyone responds to caffeine differently.

Those with mental disorders, high blood pressure, and other disorders should use caution.
Can I take Burn TS if I have high blood pressure?
The use of caffeine may raise blood pressure.

Use caution if you have high blood pressure.
Can I take Burn TS if I have LOW blood pressure?
There appear to be no direct interactions or concerns for taking this supplement if you have low blood pressure.
Can I take Burn TS if I have diabetes?
Some of the ingredients may lower blood sugar and alter the effects of insulin.

When adding a new supplement that may lower blood sugar, it is best to monitor your blood sugar daily for the first week.

If you experience hypoglycemia, stop the supplement and speak with your doctor about possibly altering your regimen.
Are allergic reactions possible with Burn TS?
Those with a Chromate or leather contact allergy should avoid this supplement.
Can I take Burn TS with alcohol?
Alcohol may slow the breakdown of caffeine in the body and mask the intoxicating effects of alcohol.
Can I take Burn TS with Viagra / Cialis?
There appear to be no specific interactions between this supplement and Viagra or Cialis.
Is Burn TS safe to take this supplement if I am pregnant or breastfeeding?
It is best to avoid use of Burn TS when pregnant or breastfeeding.

Chromium, found in this supplement, is only recommended at the level of adequate intake (AI).

The AI for pregnant women 14 to 18 years-old is 29 mcg daily.

For pregnant women 19 to 50 years-old, it is 30 mcg daily.

The dose in this supplement is 100 mcg and exceeds the AI levels by more than 3 times.

The AI for breast-feeding women 14 to 18 years-old is 44 mcg daily.

For breast-feeding women 19 to 50 years-old it is 45 mcg daily. The dose in this supplement exceeds the AI level for breast feeding women by 2 times.
Burn TS also contains caffeine, which is best to moderate when pregnant or breastfeeding.

Caffeine easily passes the placenta in women who are pregnant, but is generally less a concern in breastfeeding mothers.
Additionally, a few of the ingredients in Burn TS do not have reliable evidence in those that are pregnant or breastfeeding.
Can I take Burn TS if I am taking anti-depressants?                               
It is best to use caution when taking caffeine with any mental disorder.

Do not take this supplement if you are taking MAOI's for depression. (See below.)
Can I take Burn TS if I have a bleeding disorder?
It is best to avoid this supplement if you are taking blood thinners.

If you do choose to use this supplement, monitor for signs and symptoms in increased bleeding including bruising and bleeding gums.
Can I take with caffeine or other stimulants?
It is best to avoid stimulants while taking this supplement as there is already caffeine in this product.
Are there any others medical reasons why I shouldn't take Burn TS?
Do not take this medication if you have:
Bleeding Conditions
Behavioral or psychiatric conditions such as depression, anxiety, or schizophrenia
Heart Conditions
Liver Disease
Kidney Disease
Epilepsy
Glaucoma
IBS
Osteoporosis
Parkinson's
You should stop taking this supplement within two weeks of any surgery.
Possible Drug Interactions
Major:
Stimulants

ephedrine
amphetamines
diethylpropion (Tenuate)
epinephrine
phentermine (Ionamin)
pseudoephedrine (Sudafed)
phenylpropalamine
and many others.
Moderate:
Mental Health

MAOI's

phenelzine (Nardil)
tranylcypromine (Parnate)
and others

Blood Thinners

Aspirin
clopidogrel (Plavix)
diclofenac (Voltaren, Cataflam, others)
ibuprofen (Advil, Motrin, others)
naproxen (Anaprox, Naprosyn, others)
dalteparin (Fragmin)
enoxaparin (Lovenox)
heparin
warfarin (Coumadin)
and others.

Antidiabetic medications

glimepiride (Amaryl)
glyburide (DiaBeta, Glynase PresTab, Micronase)
insulin
pioglitazone (Actos)
rosiglitazone (Avandia)
chlorpropamide (Diabinese)
glipizide (Glucotrol)
tolbutamide (Orinase)
and others

Antibiotics

Quinolones

ciprofloxacin (Cipro)
enoxacin (Penetrex)
norfloxacin (Chibroxin, Noroxin)
sparfloxacin (Zagam)
trovafloxacin (Trovan)
grepafloxacin (Raxar)

Estrogens

conjugated equine estrogens (Premarin)
ethinyl estradiol
estradiol
and others

Others

levothyroxine (Synthroid)
Adenosine
Cimetidine (Tagamet)
Clozapine (Clozaril)
Dipyridamole (Persantine)
Disulfiram (Antabuse)
Fluvoxamine (lantsLuvox)
Pentobarbital (Nembutal)
Riluzole (Rilutek)
Theophylline
Verapamil (Calan, Covera, Isoptin, Verelan)
References:
Top 3 Fat BurnersAffiliate Disclosure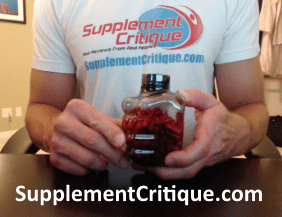 Instant Knockout is actually a new fat burning supplement I just came across, and got great results.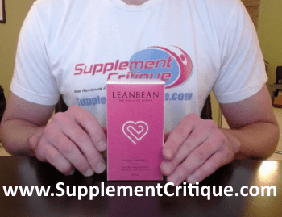 LeanBean Female Fat Burner is the BEST fat burner for women we\'ve ever tested.

Read our review here.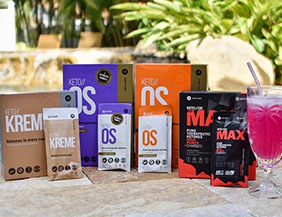 Biohacks your body into instant ketosis to burn fat instead of carbs.

Weight loss, energy, focus, anti-inflammatory, anti-aging.
Ask A Question
User Questions and Answers
No Questions Have Been Answered For This Article.