Cytogenix Cytocell Review
By:
Rob Miller
Fact Checked On: 4-27-2013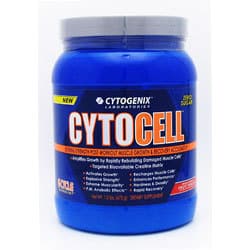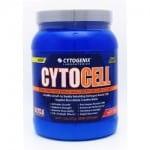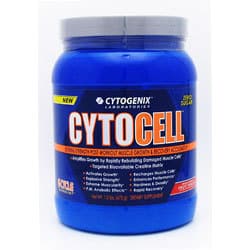 Weight training can be very destructive to the muscles. Microscopic tears happen every time you work out, and weight induced stress puts a great deal of strain on skeletal muscles. While breaking down muscle in slight ways is the key to building it, ensuring that your muscles are healthy and that they are able to recover fully is the key to not only a safer and more effective workout, but a healthier one as well. Cytocell is designed to not only help reduce soreness and injury, but to help get rid of the cellular debris that causes this soreness and that hinders weight gain at the same time. Pretty lofty claims!
How It Works And Ingredients
When we first saw Cytocell, we have to admit that we were feeling a bit of skepticism. The ingredient list on the product, however, did a lot to make us a bit more curious and a bit less skeptical. It is packed with creatine and cell amplifiers as well as a number of different supplements such as glutamine to help improve cell and muscle repair and recover. There are also plenty of ingredients to help boost cellular energy, including taurine and leucine, as well as ingredients to help improve muscle growth, to help ensure optimal insulin usage, and to help keep the body and muscles fully hydrated.
The simple fact is that Cytocell is designed to help keep your muscles well protected against all of the intracellular muscle debris caused by your workout. The thirty minutes after your workout are the most critical in terms of your body's ability to turn that exercise and lifting into significant mass gain, and that is where Cytocell comes into play. This supplement helps neutralize the inflammatory signals sent after a workout, which helps to majorly decrease soreness and to prevent excessive damage to the muscles. The bottom line- a faster recovery time and increased mass growth.
Where To Buy and Reviews
When looking at reviews of this product, which can be purchased at Amazon, Bodybuilding.com and other websites, we find that users are surprisingly pleased. "Outstanding" and "remarkably effective" are commonly used phrases, and these are coming from bodybuilders who really know their supplements.
"I stacked Cytocell with no xplode for about a month and gained about 20 pounds of pure muscle. Didn't like the taste of it though (berry fruit punch), left a acid taste in my mouth. The only side effect i got from it was a little but of the jitters, but that went away after a couple of hours."
Phil, Fl
Recommendation
When determining whether or not we would recommend this product, we looked at both science and reviews. The outcome of both has been incredibly positive. It does seem that Cytocell is effective and sage, which leads us to recommend it as a great weight training supplement.
Top 3 Pre WorkoutAffiliate Disclosure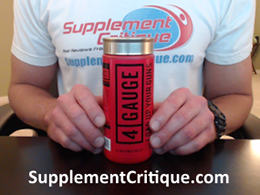 4 Gauge is a brand new pre workout that kicks in FAST and will rev up your workouts.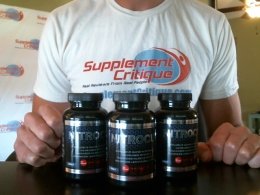 Nitrocut is a VERY effective pre workout supplement for a variety of reasons, see why here.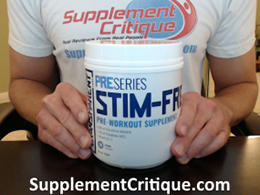 If you're looking for a stim-free pre workout, add Transparent stim-free to your list!
Want To Really Get Ripped?

Click Here To Download My FREE "Get Ripped" Ebook!
Ask A Question
User Questions and Answers
No Questions Have Been Answered For This Article.