FlyBy Hangover Review: Does It Really Work?
By:
Rob Miller
Hangover supplements have exploded onto the market in recent years and Flyby is one of the leaders on the market right now.
In todays busy world, we're all looking for a way to balance life and pleasure.
Wasting a day hungover is simply not an option for many of us.
Hangover supplements are designed to mitigate some of the negative effects associated with alcohol and are taken as a preventative measure.
To achieve this, natural ingredients are used to boost your livers ability to break down alcohol and clear it from your system.
As more and more competitors are coming up with their own formulations claiming to be the best, we thought it's a good time to put Flyby pills to the test.
Can Flyby really compete with the best?
To find out we're going to take a close look at the company reputation, customer reviews and most importantly, their ingredient list.
Flyby Hangover – Company background
Flyby was created by Eddie Huai.

From looking at their website, it seems he first had the idea when on a trip to South Korea.
He realized that hangover supplements are big business out there and could find them in most local stores.
Surprised by their popularity, he set out on a mission to put them to the test by getting trashed with friends and seeing if they worked.
After seeing that they really do, he decided to bring back some back to the USA with him to make his very own Flyby pill.
What is Flyby and how does it work?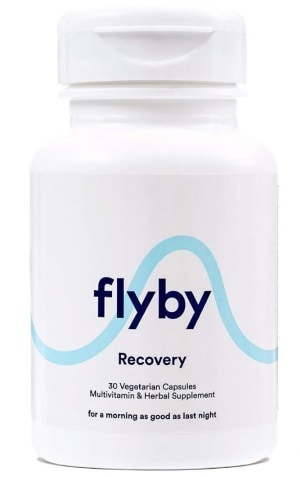 To explain how Flyby is intended to work, we first have to cover how alcohol and hangovers affect your body.
Putting it simply, alcohol is broken down by your liver which produces a waste product called acetaldehyde.
Acetaldehyde is a highly reactive substance that reacts with the cells in your body causing "oxidative damage".
Your body has a system of antioxidants which clears substances like acetaldehyde before they cause too much damage.

When drinking, this system is over-worked and depleted.
This is where hangover pills like Flyby come into play.
They include a battery of antioxidant ingredients which supply your liver with the materials it needs to restore optimum function.
But does Flyby use the right ingredients at the optimum doses?
Lets find out by taking a close look at their ingredient list.
Flyby Hangover Pills Ingredients
Unfortunately, Flyby uses a proprietary blend with all of its key ingredient doses hidden behind it.
Manufacturers often use these under the premise that they are keeping their formula "secret".
In actual fact, it's just much cheaper to produce a supplement using a proprietary blend so its only a way of cutting costs and taking home bigger margins from consumers like us.
For us, transparency is key when it comes to choosing a supplement so it's always best to avoid proprietary blends.
With that being said, lets break down what's actually in Flyby.
For starters, here's a snapshot of the ingredients label: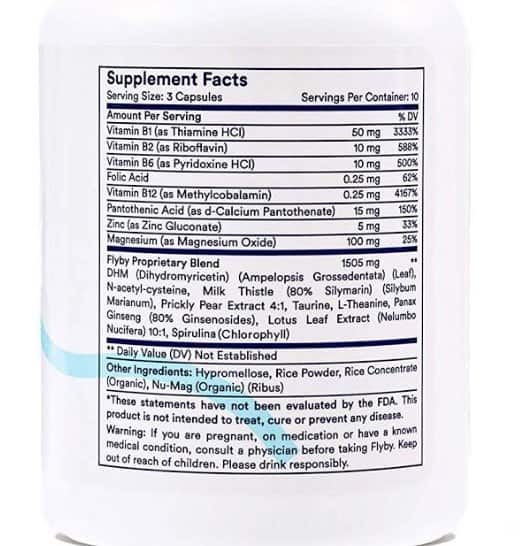 Prickly pear extract
This is actually a type of cactus and its extract has been shown to reduce the symptoms of a hangover by one small study. The researchers weren't exactly sure how but they think its probably because of its anti-inflammatory properties.
B-vitamins
You'll find B-vitamins in most health supplements and for good reason too.

They are essential in mediating your bodys metabolic functions to unlock energy.

When it comes to hangovers, they're particularly important because they regenerate liver enzymes.
Panax Ginseng
A study on 25 subjects given red ginseng after drinking showed that it reduced their blood alcohol levels.

The results are promising but need further evaluation using a larger group sample of people.
Dihydromyricetin (DHM)
Theres a lot of hype around DHM because it's been shown to reduce hangover symptoms in a few different ways.

Firstly, it increases the rate at which your liver breaks down alcohol.

It's also been shown to reduce anxiety symptoms after drinking known as the "rebound effect".
Milk Thistle
Before hangover supplements were even a thing, milk thistle was the only recommended solution.

Most supplements now include this along with several other ingredients to really tackle hangover from all angles.
Magnesium
Alcohol is a diuretic which means it make you lose more fluid than you're consuming.

Along with fluid, essential salts like magnesium are lost so we're happy to see it included in Flyby.
L- Theanine
This amino acid is found almost exclusively in green tea.

As well as being an antioxidant it's also known to promote a sense of calm which can be useful to settle anxious nerves when hungover.
What's missing in Flyby?

Piperine
Most of the ingredients in your supplement are actually absorbed really poorly from your gut including the ones included in Flyby.

This is where Piperine comes in.
It's actually extracted from black pepper and helps increase the absorption of the ingredient in your supplement.

Therefore without it you'll get a lot of wasted product.
Choline
This is a powerful antioxidant you'll find in most liver supplements.

It helps improve you livers metabolic actions.
Ginger
Being one of the most research-backed natural anti sickness remedies there is, we feel ginger is absolutely essential in a hangover supplement.

We were disappointed that Flyby missed this out as hangover related nausea can be quite debilitating and anything that can help should be included.
How do you take Flyby?
Their labeling suggests taking 3 capsules before your first drink and then 3 more straight after your last.

This is a pretty common dosing regime with most hangover supplements nowadays.
The reason is, the main aim of Flyby is to prevent you from getting bad hangovers in the first place.
Once you're already hungover and alcohol has done its damage, there's not much that will help apart from giving it time until it goes away.
Are there any side effects?
Being a natural supplement with no medicines or stimulants, Flyby shouldn't have any side effects.
That being said, everyone is different and can have intolerances to the ingredients in a supplement.

So it's always important to read the formula carefully.
This is particularly the case if the manufacturer uses artificial "excipients".

These are chemicals used in the production plant to allow the machines which pack the capsules to work.
Reactions to these artificial excipients are very common and include abdominal discomfort and skin rashes
We were happy to see that Flyby uses a natural rice based excipient which is safe to take.

Where can you buy Flyby?
You can buy Flyby from Amazon and their website priced at $35 for 90 capsules.
You can also order a smaller 30 capsule bottle for $18 if you're not sure Flyby will work for you and want to invest less money.
Does Flyby Work?
Overall we would say yes it does, however we think there are better options on the market today.
The reason is, Flyby misses out on a few key ingredients such as ginger and piperine.
We are also disappointed to see the use of a proprietary blend which means that each bottle will have varying amounts of active ingredient.
Anything else to consider?
To put it simply, hangovers are caused by drinking more alcohol than your liver can process.
So the best way to preventing them is do drink in moderation.Obviously, thats easier said than done.
When taking flybys hangover supplement, you'll still need to drink plenty of water throughout your night.
If you're planning on getting wasted, then hangover supplements just won't work like you think they may.
Recommendation
Overall, we think Flyby hangover pills are decent.

They have most of the key ingredients and are fairly priced.
But they're not the best option.
The reason is, for the same price you can get a supplement that includes everything that Flyby does plus ginger and turmeric.
In addition, the top products don't use a proprietary blend.
You can check out our list of the best hangover supplements on the market here.
Have You Used FlyBy?

Leave Your Review Below!
Top 3 Hangover RemediesAffiliate Disclosure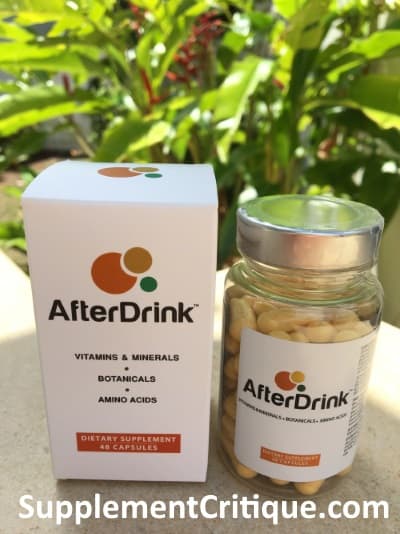 AfterDrink is the best supplement I've ever used to alleviate hangovers. But does it really work for everyone?

Read our comprehensive AfterDrink review to find out.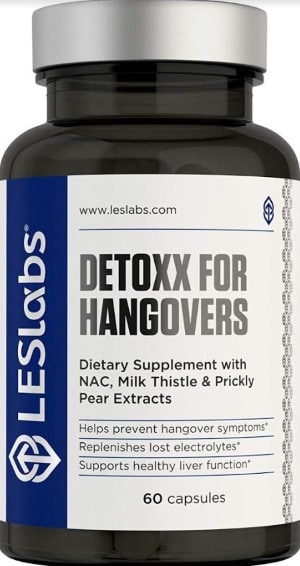 Detoxx from Leslabs is one of the first hangover supplements to come on the market.

Learn more about this hangover remedy here.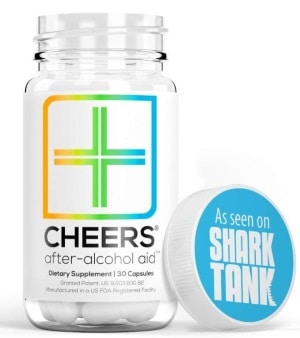 Cheers claims to help alleviate the effects of hangovers, but does it really work?

Read our full Cheers hangover cure review to find out!
User Reviews

5.0 out of 5 Stars (1 Reviews)
Have you used this supplement?
It Works
By
John

,
May 19, 2019


In Short:

I would recommend this to a friend.
I actually used Flyby this past Friday. Usually I wake up with a splitting headache and just feel like death overall. Woke up yesterday morning and felt great, the stuff really works!

Was this review helpful to you?

---
Ask A Question
User Questions and Answers
No Questions Have Been Answered For This Article.