Prüvit KETO OS Review and Results – Instant Ketosis for Fat Burning
Rob Miller | May 13, 2018
---
Product Reviewed:
Keto OS
|
OUT OF 5 | Review by:
Rob Miller
|
---
REVIEWS
QUESTIONS
COMMENTS
---
Home » Uncategorized » Prüvit KETO OS Review and Results – Instant Ketosis for Fat Burning


Contents
What is KETO OS
Side Effects
Our Personal Results
Testimonial
New flavor
Where to Buy
Recommendation
User Reviews
Prüvit Keto OS Review
This is a personal review,  Click here to visit the official KETO OS website
You've probably heard of "being in the state of ketosis" which is when your body is burning fat for fuel instead of glucose (sugar/carbs).
Or, maybe you've heard of the Ketogenic diet which is the high fat/low carb diet used in medicine to put your body into ketosis.
There is a ton of scientific research that being in ketosis is a sure fire way of melting fat while it's used for energy. But not everyone wants to adhere to a strict diet, and that's where a supplement can help.
There is a new supplement on the market called Keto OS that is all the buzz right now and we recently had the chance to test it out.
Keto OS is a ketone supplement powder that gives you the benefits of ketosis without having to be in nutritional ketosis. I have to say, our results have been remarkable!
My wife, her sister, and my brother-in-law have all 3 transformed by drinking ketones daily, continue reading to see their success stories.
So what is it about this supplement that can put you into fat burning mode without having to adhere to a strict diet?
What is Prüvit KETO OS?
Prüvit's KETO//OS (Ketone Operating System) is a proprietary, exogenous ketone delivery drink that is the first of its kind which can bio-hack your body into ketosis.
Normally, ketones are only produced during times of prolonged fasting (or adhering to a strict ketogenic diet) which is why the average person has probably never experienced ketosis.
Let's face it, the average American never has to experience famine and most of us eat a high-carb, high-sugar diet which is exactly why obesity is an epidemic.
So let's talk about ketones and why they are an ideal choice to fuel the body with more power and melt fat.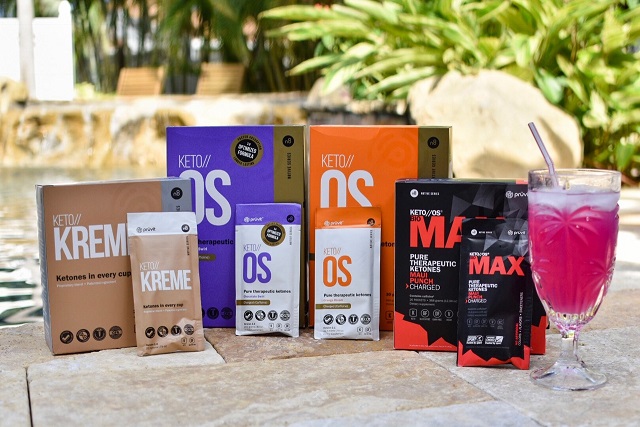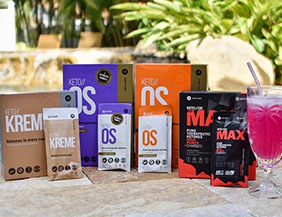 With 38% more energy than glucose, ketones are an ideal energy source, and can provide many health benefits such as:
fat loss

increased energy
feel more focused, reduced brain fog

suppressed appetite
fighting inflammation
lifting depressed mood

improve sleep and digestion

muscle preservation
Keto OS's formula is a powder that you mix with water and drink up to twice per day. It contains a specifically engineered formulation of proprietary ketone mineral salts (BHB) for high energy fuel.
It comes in two formulas: the "Charged" version, which contains about the same amount of caffeine as you'd find in a cup of coffee, and the non-caffeinated version.
The long of the short is, drinking Keto OS can put your body into ketosis without having to restrict your diet which will allow you to burn fat and get shredded while preserving muscle!

For optimal results, you should follow a sensible diet such as Paleo or Ketogenic Diet, and follow a good exercise routine, but it's not necessary to experience results, as Katie demonstrates below.
Our Personal Results With KETO OS
My sister in law, Katie, took Keto OS for just under three weeks and lost 12 lbs!
As you can see from her before and after pictures, her chin is more defined, the fat underneath her arms diminished, her belly is leaner, her waist got freakin' tiny, and her legs and butt got noticeably smaller and tighter!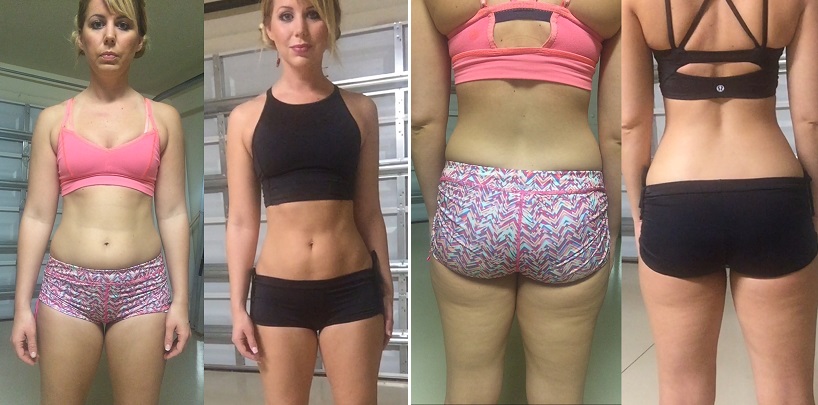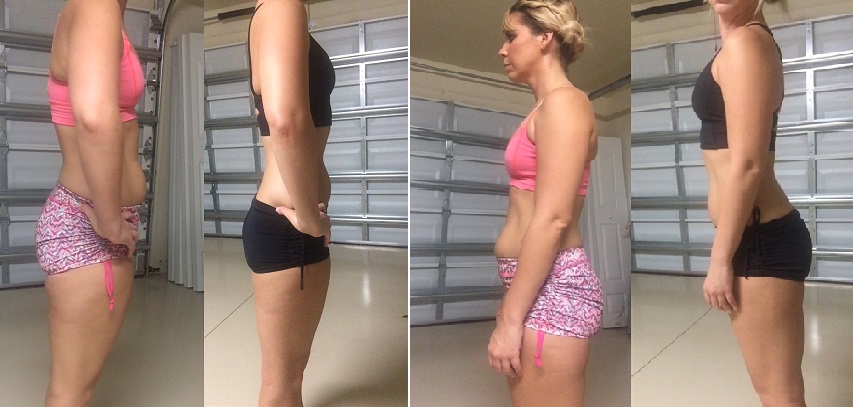 I was actually super impressed with her progress since I was familiar with her situation of having a hard time losing weight.
Katie also practices yoga to keep fit, but taking the Keto OS really pushed her into a whole new level of fat burning and she had a noticeable increase in energy, strength, and personal drive.

Katie's Testimonial Using KETO OS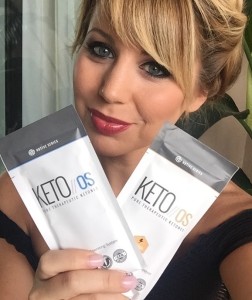 I'm so excited to share with everyone my journey using Keto OS! I've had epilepsy ever since I was 8 years old.
If you aren't familiar with the condition, it's when you have episodes of epileptic seizures. They are absolutely terrifying, not just for me, but for my family as well.
Before I go any further, I also wanted to say that if you have epilepsy and are reading this, check with your Dr. first before trying a new supplement.
I've been on so many medications it's hard to even remember them all! For a long time, I had no hope and a doctor had suggested that I go on a ketogenic diet since that helps with epilepsy, but for me it was hard to stick with such a strict diet.

One of the medications I've been on for a long time, has made it extremely hard to lose fat like everyone else seems to, which has been very frustrating.
We finally found a combination of medication that controlled the seizures, but the meds kept the weight on. Weight loss has been a struggle for me, which I know many people can relate to which is why I am sharing this with the world.
About a month ago, a friend of mine who knew what I'd been going through introduced me to this product. I cannot thank her enough!
When she mentioned "ketosis," my antennas went off because of what my doctor recommended. The results have been mind blowing! 

In 3 weeks I have managed to lose 12 lbs of fat, and tighten up in every part of my body.  Not only have I lost weight, but the product has made my yoga practice so much stronger and given me so much motivation!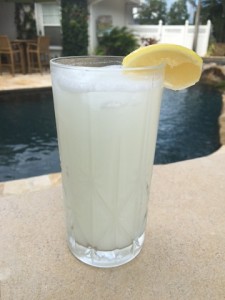 I practice yoga 3-4 times a week now with much more focus, intensity, and strength. I never had the dedication or the energy before like I do now.
I take the "Charged" KETO OS in the morning, and the decaf KETO OS in the afternoon.

I started out by taking only a half a packet a day for about 3 days to let my body get used to it. I had a slight upset tummy the first day from the Orange flavor but it didn't last. I drink mine with ice and water, and usually add lemon. Shake shake shake!
A lot of people take it with La Croix but it's yummy just on it's own, it tastes like an orange creamscicle, but now I love the Raspberry Lemonade!
It was recommended to me to follow a Ketogenic diet as well as using the product. I have found that I didn't need to. 3 weeks and these results! I do however try to maintain a mostly clean, lower carb diet. I cut soda, cut out too much bread, and cut a bit of alcohol as well.
It also curbs carb cravings and reduces a lot of inflammation in your body. Overall, I would never regret the choice that I made in buying this product.
It was a little pricey but so worth it! I recommend getting at least a 30 Pack to start. You don't want to run out just as you're getting motivated!

Please follow along with me on my journey on Instagram @ketooskatie
Keto OS Orange Dream Version 2.1
The Orange Dream contains a unique formula, including exegeneous ketones (BHB) mixed in an MCT oil blend extracted from coconuts. Here is a picture of the Orange Dream Ingredients.
The Orange has always been a big hit, because MCT can greatly reduce appetite and aid in weight loss. MCT is also great for the brain and memory.
As Katie stated, the Orange Dream tastes like a creamscicle. It's great thrown in a blender with water and ice!
Learn More about Keto OS 2.1 Orange Dream
Keto OS Chocolate Swirl Version 3.0
Pruvit recently released its new 3.0 edition of Keto OS – Chocolate Swirl! And with it comes a new and improved formula. Here is a picture of the Chocolate Swirl Ingredients.
If you're a chocolate lover, you're going to love how this tastes – just like a tootsie roll. So What's different about the formula?
Vegan, Dairy and Gluten Free so now there's a product suitable for everyone.
Ratio of BHB salts optimized creating sustained ketone levels throughout the day
Ketogenic Amino Acids and Short Chained Fatty Acids were added, which use the same transporters as ketones making for quicker delivery into the system
Added a Prebiotic – helps with gastro intestinal upset
Learn More about Keto OS 3.0 Chocolate Swirl
Keto Max Maui Punch
Pruvit's first Max product, and now perhaps their most popular flavor, is the Keto Max Maui Punch, which tastes just like Hawaiian Punch!

The Max Maui Punch packs the highest punch delivering the most pure and most bioavailable levels of ketones into the blood – 40% stronger than the Keto OS with a quicker uptake.
The Max formulas are great as a preworkout supplement providing sustained energy, better fat burn, and quicker muscle recovery.
It also has a lighter flavor since it does not contain MCT oils like the Orange. Here is a picture of the Bio Max Maui Punch Ingredients.
Bio Max is gluten free, dairy free, vegan and Kosher certified and is offered in both charged and non-charged versions.
Learn More about Keto Max Maui Punch
Keto Max Swiss Cacao
Pruvit's newest flavor to be a permanent item on the menu is the Keto Max Swiss Cacao and it's made with real cocoa, and tastes like iced hot chocolate.
Swiss Cacao has the same "Max" formula as the Keto Max Maui Punch, allowing for a quicker and greater absorption rate of the ketones while providing maximum energy and fat loss.
The Swiss Cacao is gluten free, dairy free, vegan and kosher and comes in both charged and decaf.
If you've tried the Keto OS Chocolate Swirl and it's not chocolatey enough for you, you will love the Swiss Cacao!
Learn more about Keto Max Swiss Cacao
Keto Max Raspberry Lemonade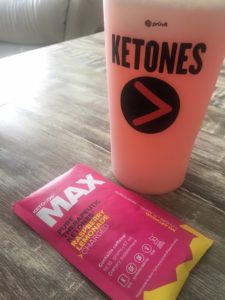 The brand new Keto//OS Max Raspberry Lemonade was officially released over the summer 2017 and has been a huge hit!
This one is now ranked as their #1 selling flavor as it tastes just like Country Time Lemonade and has the same "Max" boost as the Maui and the Swiss.
The Raspberry Lemonade tastes delicious just mixed with water and ice, or mixed with a sparkling water like La Croix.
If there's one thing Pruvit has done with precision it's continuing to release flavors that consumers love the flavors of, which keeps them happily drinking ketones.
The Keto-OS Raspberry Lemonade (like the Maui and Swiss) is gluten free, dairy free, vegan and kosher.
Learn more Keto Max Raspberry Lemonade
Keto Kreme
If you know anyone on a ketogenic diet, you can be sure they start their day with "bulletproof" coffee, which is made with grass fed butter, MCT and heavy whipping cream.
Keto Kreme is bulletproof cream (in a powder) without the fuss. You mix it with your coffee or tea, and drink. Here is a picture of the Keto Kreme Ingredients.
It has 12 grams of fat per serving and is made from MCT, coconut oil and four different patented collagen blends, DC-11 (anti-aging DNA repair) and sweetened with Stevia.
My wife loves Keto Kreme with Chai tea. She's added it to her morning routine and it keeps her feeling full and aids in fat burning.
While the Keto Kreme doesn't contain exogeneous ketones like all three of the Keto OS flavors, it will help to naturally increase ketone production in your liver which burns fat! Fat burns fat!
Learn more about Keto OS Keto Kreme
My Wife's Before and After with Max Maui Punch
My wife started drinking Keto Max in Jan 2017 and she's lost 17 lbs and feels amazing! And she's kept the weight off for over a year, she drinks Keto daily. 
She lost 9 of those pounds her first month and her focus and energy has been through the roof.
She's got constant energy, her mood is lifted and she keeps commenting on how great she's felt since she's been drinking it, and of course she's feeling more self-confident with the weight loss.
She has also been doing Orange Theory Fitness classes and so she's tightening up as well.
She says the Keto gives her the energy to power through those workouts with more intensity and she's burning even more fat.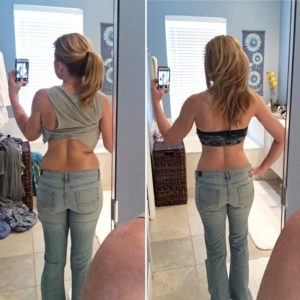 This is a great supplement to drink for a pre-workout boost. She's been drinking the Keto Max Raspberry Lemonade since it came out.

Other benefits that my wife is experiencing is a lot less bloating and inflammation, her skin looks great, and her mood is better.
Her love handles are shrinking by the day and her belly is flattening out. I've got my hot wife back!

Click Here to read her review and see more pics
Pruvit's New Keto Amped Blue Ocean Flavor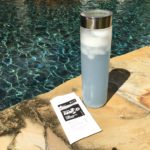 Currently, there's a huge buzz about Keto Amped Blue Ocean flavor, which tastes like a pina colada.
It contains double the caffeine of its counterparts and a stronger ketone blend, along with AC-11 DNA repair.
People seem to love the tropical flavor and how they feel amped up, however it's not on Pruvit's standard menu yet. We're hoping it will be soon!
My wife actually got her hands on some and has tried it, and you can read about  what she thinks about all the hype of the new Amped Blue Ocean here.
New Keto Splash Max!
Keto has released a limited supply of the new Keto Splash which is a watermelon grapefruit Max formula.
What's different about it is that it contains AC-11 DNA repair and added Vitamins B3, B6 and B12. Awesome for energy and reverse aging.
You can read all about the new Keto Splash flavor here.
Pruvit's New Amped Midnight #MYSTERYMAX has been released!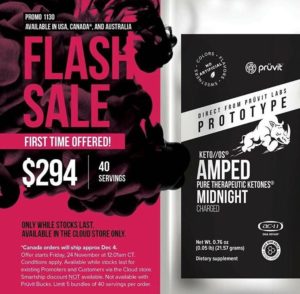 Pruvit's #mysterymax flavor is a black cherry vanilla and is amped up just like the Blue Ocean.
It was released on Black Friday to existing customers and promoters, but it's not yet on the permanent menu.
What we know so far is that it's called Keto//OS Amped Midnight Charged, so it's got extra caffeine and contains AC-11 like the Amped Blue Ocean.
We could expect nothing less that yummy since they've been blowing people away with each new flavor that's released.
Is Keto OS Good for Men As Well?
Absolutely! My brother- in- law started drinking it 6 weeks ago and he's lost 18 lbs – check out his results!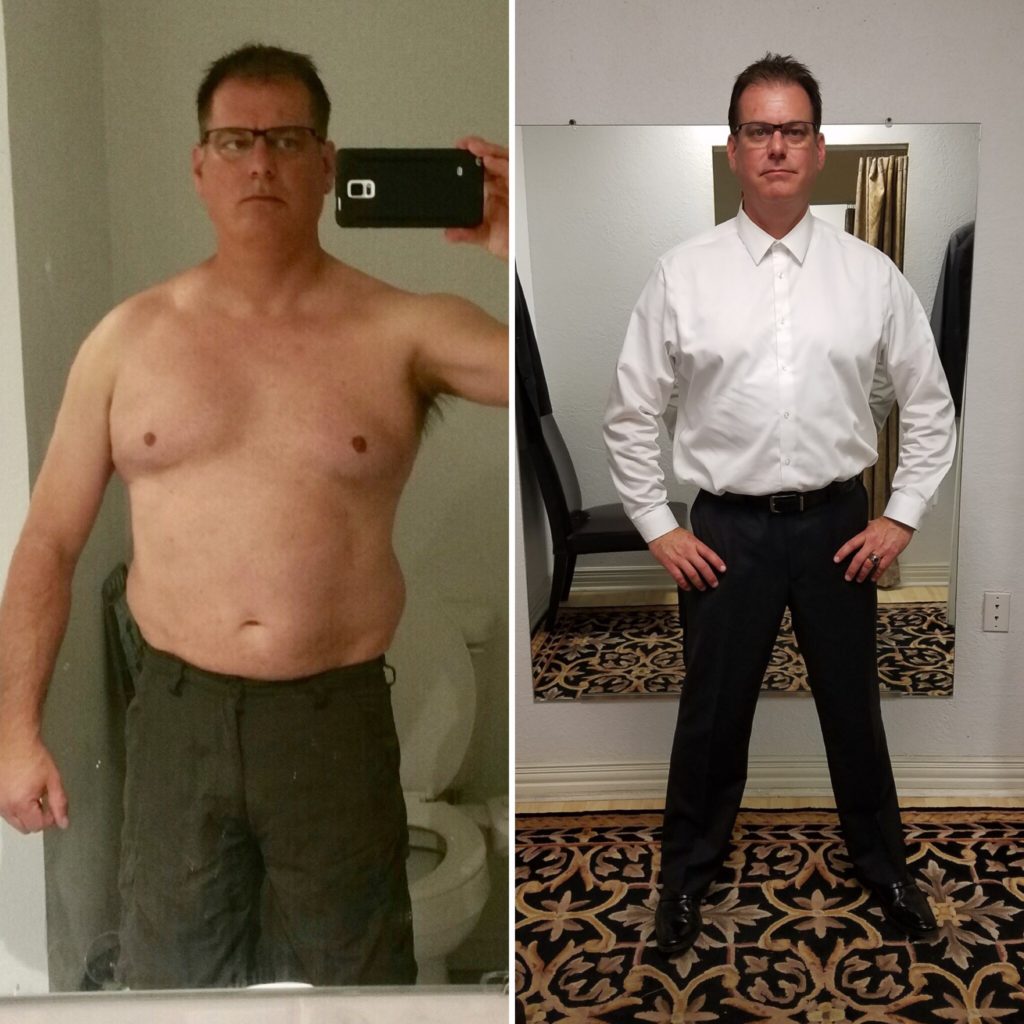 He's a high level executive and it gives him energy to stay sharp and focused throughout the day.
He actually mixes the Maui Punch with the Orange Dream and makes what he calls "fruity pebbles."
The MCT in the orange also fills him up, he has to drive a lot for work, so it keeps him satiated on those long trips.
I also caved and finally drank a Maui Punch to give it a try so I could see what all the fuss is about. My wife's been urging me to try it, and I could use some help with focus for work and energy for workouts, and fat burning would be a plus.
All I can say at this point is that is tastes great, very easy to drink and does taste like Hawaiian punch. I'll report back with my own personal review once I drink it for a while.
Ketones for brain power and fat burning are a huge topic of conversation right now. There are plenty of reviews from guys who love this stuff and who have lost a ton of weight or gotten shredded.
Guys, if you're on a low carb diet and need energy for workouts, or help staying in ketosis or need to shed pounds, this is a great product to try.
Having another serving on the way to the gym is going to give you a definite boost in energy and increased performance.
For the more hardcore, you can check out Pruvit's 8 days and 8 steps to get into the N8tive Zone for optimal fat loss using intermittent fasting.
Are There Any Side Effects Using KETO OS?
As with any supplement, not everyone will have the same experience. The recommendation is to start by drinking half of a packet per day for a couple days, to get used to it and see how your body reacts.
The Charged version does have caffeine, so if you're sensitive to caffeine you may want to opt for the caffeine free version, or only drink the Charged in the morning, otherwise it could have the potential to keep you up at night.
Where Can I buy KETO OS?
As of right now, the only place to purchase Keto OS is online from their official website and it comes with a 100% 90 day money back guarantee.
Pruvit also has a good deal if you set up Smartship, where you can get your ketones 22% off each month and cancel anytime.
They have two versions of the drink powder, the On The Go (OTG) and Tubs (Kan). The OTG is individual envelopes of a serving and the Kan is a container with a scoop (the Orange Dream Kan is shown here).
They currently ship to the U.S., Canada and Australia.
Here are the current prices:
15 servings (OTG) = $85
20 servings (Max) = $130
30 servings (Kan) = $144
30 servings (OTG) = $160
60 servings (Kan 30 + OTG 30) = $300
90 servings – Family Pack (90  OTG Mix Pack, Orange Dream & Chocolate Swirl) = $408
*200 servings – Experience Pack (60 Orange Dream/60 Chocolate Swirl/80 Max Maui Punch) = $928
*200 servings – Max Experience Pack (80 Max Raspberry Lemonade/60 Max Maui Punch/60 Max Swiss Cacao) = $1,300
ABOUT SMARTSHIP:  Smartship gives you a 22% off discount and will ship to you every 30 days, which is significant savings, and with no time commitment, we think this is the best deal.

When you sign up, it will show you your start date (30 days away). It's easy to cancel, edit products and push out or push up the date. There is also no time commitment.

With that said, I recommend doing a "today and smartship" order so that you won't be waiting for weeks to get your first shipment.

*Experience Packs are available to promoters only. Click Here to learn more about being a Pruvit Promoter, it's an easy way to get free product.
Recommendation
Keto OS has proven itself to be a fat burning, energy boosting supplement that REALLY does work on an outstanding level. I've seen this stuff work with my own eyes with already 3 of my immediate family members.

Not only have all three of them (my wife, her sister and brother) experienced significant fat loss , but their energy levels are through the roof, and they seem to be more motivated than ever before and in better moods.
This product would be beneficial and is recommended for BOTH men and women, and it's worth watching a couple videos to hear what people are saying about it.
And while Keto OS is pricey, there is no comparison when it comes to quality and tasty flavors that are enjoyable to drink, so we give Keto OS a big thumbs up!
We encourage you to check out the Keto OS website to learn more. They have a lot of videos, additional testimonials and very detailed information about the science behind this product which is very interesting.

Have you used KETO OS? Leave your comments or questions below!
How People Found This Review:
and keto os reviews, and keto os scam, and keto os review, and Keto OS Side Effects, and keto//os reviews, and keto os
User Reviews
Love this stuff
Lost 10 lbs in 3 weeks and still loving it for the energy.

Was this review helpful to you?
11 out of 12 people found this review helpful.
---
MAX IS YUM
I am loving the newest flavor MAX Charged! Its like Hawaiin Punch! Its awesome for breakfast to get your energy and mental focus up! Once I started drinking it, I started burning more and more fat.I also use the non charged at night.I've tried the chocolate flavor too.

Tastes like a tootsie roll.I love that one too! Highly recommend!



Was this review helpful to you?
5 out of 5 people found this review helpful.
---
Keto Kreme
I recently started drinking the Keto Kreme (www.Pruvitnow.com) in my coffee every day. I used to make my own bulletproof coffee with MCT oil and butter, and the Keto Kreme tastes a whole hell of a lot better and is half the price when I did the math. I will continue to purchase this.

Was this review helpful to you?
1 out of 1 people found this review helpful.
---
Keto OS
I live in Vancouver and I\'ve been wanting to try this supplement for a while.I found out they now ship to Canada.

I just have to decide on a flavor!

Was this review helpful to you?
0 out of 3 people found this review helpful.
---
Click Here To Visit The Official Pruvit Website

www.Pruvitnow.com
Ask A Question
User Questions and Answers
---
Is Keto OS better to drink before or after your workout? -Liz
Hi Liz, thanks for your question. Keto-OS is best for fat burning if you drink it first thing in the morning on an empty stomach. If you're a coffee drinker, drink your coffee, then drink some plain water, and then drink your full serving of Keto-OS. For best results, don't eat until you're hungry (you'll be burning fat for fuel). Depending on when you work out, you can definitely drink another serving before your workout for energy and focus. My wife usually mixes her afternoon keto serving in a water bottle and drinks it on the way to the gym, and sometimes sips on it throughout her workout. The recommended amount is up to two per day. There is a caffeine-free version if you work out after work and you don't want the caffeine to keep you up.- Rob
Was this question helpful to you?
2

out of 2 people found this question helpful.
ASK A NEW QUESTION
---
Does alcohol, such as scotch or red wine interfere with results from KETO// OS ? -Harvey
Wine can be tricky. Some people can have a couple glasses and stay in ketosis. Some can't. You're safer going with the scotch.- Rob
Was this question helpful to you?
3

out of 3 people found this question helpful.
ASK A NEW QUESTION
---
I really want buy it but I want ask.Keto os can help me go to keto so fat.I'm on low carb diet but I worry I'm not into keto that why I can't lose my weight.give me answer to fat,please -Anna
Anna,  If you're already eating a low carb diet and you're having trouble getting into ketosis, this is where Keto OS can really help. It will put you in to ketosis for 24 hours if you drink two servings per day which is really going to help you burn more fat. It will also give you energy, focus and help with inflammation which can really be beneficial when it comes to workouts, and also just getting through the day while feeling better and having no energy slumps. Good luck!- Rob
Was this question helpful to you?
2

out of 2 people found this question helpful.
ASK A NEW QUESTION
---
How long should it take once taking the Keto OS Max for my body to go into ketosis? I started on Sunday with one in the morning and Keto Kreme in my coffee. I IF as well and usually don't have anything to eat from 6:30 pm - 12:30 the next day at lunch. As of yet, I am not even tracing or have I lost any weight. Any suggestions? I look forward to your prompt response in this regard. -Nancy
Hi Nancy, to go into ketosis for up to 24 hours, the recommended dose is to drink two Keto OS per day. Sometimes it takes a little while for your body to adapt. The urine strips are also only so accurate and our ketones are lowest in the morning, so try testing at night. A blood test is the only method that is truly accurate. But I would keep testing this week and see if you start to trace. Also, start drinking two per day for optimal results. The IF is a great method, your weight should start budging soon. Remember to drink plenty of fresh water throughout the day (half of your weight in ounces in fresh water). Good luck! - Rob
Was this question helpful to you?
2

out of 2 people found this question helpful.
ASK A NEW QUESTION
---
Do you post to Australia and if so how much do you charge? Thank you -Morena
Morena, thanks for your question on Keto-OS. Unfortunately, right now it's only available for shipment in the U.S. They are very close to being able to ship internationally and we will be sure and update this review just as soon as we get more information. Keep in touch!- Rob
Was this question helpful to you?
1

out of 1 people found this question helpful.
ASK A NEW QUESTION
---