Thank You For Signing Up!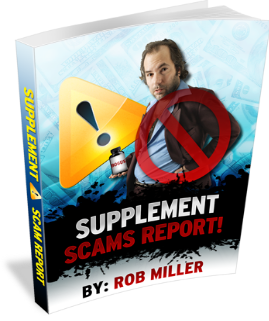 Thanks for signing up for our free report. CHECK YOUR INBOX for your FREE 17 page "Supplement Scams" Report. It's packed with tons of information on supplement scams to avoid.
If for some reason you never received the ebook in an email, please click here to download a copy.
The information gathered in this report is based on years of researching supplements, and is intended to help you avoid a costly mistake when purchasing supplements. Throughout the ebook you will learn about:
Free Trials and what they REALLY are
Dangerous weight loss pills
Counterfeit pills and why you should avoid them
How to deal with illegitimate companies
The secrets behind "clinical studies"
Use this information to help protect your health, and your wallet! We'll also keep you updated on the latest scams in our newsletter, which of course you can opt out from receiving at any time. If you have any specific questions you can always contact me, I'm here to help!

to your health,
Rob Miller
SupplementCritique.com