Unico Nutrition Vulcan Review
We often come across fat burning supplements that claim to help with building muscles and cutting fat fast.

Unfortunately, not all are true to their claims.
There are some products out there that play on the nations' wish to lose weight fast but don't actually deliver any results.
One way to choose an effective supplement is by selecting a brand that has a good reputation among consumers.
Unico Nutrition is a well-known supplement company that is prominent on Facebook and Instagram.

It claims to deliver excellent products and high-quality results to its customers.

Given the distinctive design and fresh visuals it seems Unico are marketing themselves as a company for millennials and young people.

It even has a swag section on its website selling tank tops and caps…
But can the Unico Nutrition Vulcan Advanced Muscle Toner stand up to the claims it makes?
Let's find out in my Unico Nutrition Vulcan review.
How to Use Unico Nutrition Vulcan – Is it Safe?
A container of Unico Nutrition Vulcan Muscle Toner contains 60 servings.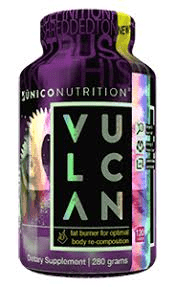 Unico recommends taking two Vulcan Nutrition Toner capsules twice daily, at least 20 to 30 minutes before having a meal.

So, this means that one $49 bottle will last you one month.
It is also apparently possible increase the dosage up to four capsules twice a day (so eight capsules per day).That sounds quite excessive to us, if you were to select this product we would advise to start with four pills in total per day, in order to check your tolerance levels.
What Is Unico Nutrition Vulcan?
Unico Nutrition Inc. has been active for more than five years now, producing weight loss and bodybuilding supplements which it says are pure and highly effective.
Its products aim to help users reduce fat stores and rapidly tone the muscles, without having to spend hours in the gym.
Unico Nutrition Vulcan Advanced Muscle Toner is one of their products that aims to deliver impressive results, quickly and naturally.
Unico claims that the Vulcan Nutrition Toner provides four main functions:
Rapid fat burning
Improved carbohydrate digestion
Boosted focus and increases thermogenic energy
Extra muscle growth and healthier joints
This is rather an impressive list but just like many weight loss products it could be that these benefits are overstated.
In the following sections, we will examine the formula and ingredients, investigate the company behind this product, and have a look at what real customers are saying.
Unico Nutrition Vulcan – What Ingredients are in the toner capsules?
First things first.

Let's briefly summarize the product formula by breaking it down into each individual ingredient and how they are meant to work.
Acetyl-L-Carnitine HCl (625 mg)
This compound is an amino acid that helps improve the blood flow in the body.

Due to this property, it can help reduce muscle soreness post-exercise and enhance recovery.

It also assists in the transportation of fat from bodily stores, to be burned as a fuel source.
Not a bad ingredient, if we were being picky we'd say 625 mg seems to be rather a high dose and could be stealing space from other, more effective ingredients.
L-Tyrosine (250 mg)
Tyrosine is a dietary supplement that aids in increasing attention, alertness and focus.

It helps the central nervous system function more actively.

This is a capable ingredient to counter stress and anxiety that can otherwise limit productivity.
Whilst L-Tyrosine is undoubtedly effective it is the type of substance more commonly found in pre-workouts, not female fat burners.
Green tea leaf extract (250 mg)
Green tea contains a compound called "epigallocatechin" (EGCG).

This compound is known for its capacity to increase the rate of fat burning in the body.

Furthermore, green tea can boost calorie burn by elevating the metabolism.
Caffeine Anhydrous (75 mg)
This common stimulant is in the form of dehydrated powder.

Caffeine has been clinically proven to boost the metabolic rate, as well as increase focus and energy.

We wouldn't usually endorse articicial caffeine in a female supplement, but 75mg is a low dose.
Gymnema Leaf Extract
GS4 Plus is one of the primary ingredients in the Vulcan Advanced Muscle Toner that provides this supplement with its unique properties.
This natural herb supposedly helps reduce cravings for sugar, decreases absorption of glucose, increases insulin generation, regulates cholesterol levels, and ultimately aids with weight loss.
ActiCissus (25 mg)
This is a branded ingredient which consists of cissus quadrangularis.

This plant is popular with bodybuilders as it helps fight joint pain and protects against injury.

It can also promote fat loss and preserve muscle mass.
Cayenne pepper extract (25 mg)
This natural extract helps improve metabolism, thus burning calories faster and releasing the energy throughout the body.

It can also reduce hunger cravings.
Synephrine (10 mg)
This extract helps increase metabolic rate, energy levels and rates of fat burning.

It is a powerful stimulant that is chemically similar to ephedrine.

This ingredient should be treated with caution as it has been known to cause side effects when used at high doses.
Unico Nutrition Vulcan Side Effects
While Unico Vulcan does not list any possible side effects related to the product, there may still be some, based on the various ingredients present in the supplement.
For instance, caffeine anhydrous has been known to be a potent stimulant.
The FDA claims that a spoon of this powder is equal to almost 28 cups of coffee.

Thus, this supplement may cause sleeplessness, crash, and jitters.
It is also not recommended for pregnant women as, in rare cases, it can lead to complications.
Unico claims the product to be "low-stim," which means that the caffeine content is low.

However, it still can be harmful for some who are sensitive to caffeine.
This also contradicts the use of synephrine in this supplement.

Combining synephrine and caffeine can be dangerous in high doses or to sensitive individuals.

Synephrine can increase blood pressure and elevate heart rate to concerning levels.
You can also face side effects from acetyl-l-carnitine HCl, as this is known to cause nausea and dry mouth.
Unico Nutrition Vulcan Reviews
As the company only sells Unico Nutrition Vulcan Advanced Toner through its official website, we could only find product reviews there.

Most Unico Nutrition reviews 2018 were positive about the supplement.
Many users mentioned that this supplement helped them manage their cravings, thus limiting their fat intake and promoting weight loss.
On the contrary, other customers indicated they didn't notice any difference in terms of weight loss, but they did feel less hungry.
A few customers complained that they experienced dry mouth.

To counter it, they recommended drinking lots of water.

Others felt sick for the first few days, but they adapted to the pills in later stages of its daily dosage.
Some customers even mention in their reviews that the supplement did not show any results whatsoever.

Others mention feeling energetic due to the thermogenic features of the product, but felt that their weight did not reduce at all.
We find it hard to come up with a proper conclusion based on these reviews, as they were all present on the official website and not from 3rd party sources.

There were also no before and results displayed for the product which we found disappointing.
This was the same for their other products, independent feedback when it came to the Unico Nutrition Athena reviews and Unico Yumino reviews was scarce!
The lack of photographic evidence means  we cannot be sure whether these reviews are genuine and unbiased.
Where to Buy It?
If you are wondering where to buy Unico Nutrition Vulcan, it is only available on the official website.

We were surprised to find it absent from online stores such as Amazon, but perhaps it will be listed in the future.
Currently, Unico are offering a discounted price of $49.99, with an additional offer that earns 2,500 'Sparkling Unicorn Points" for the customer.
These points contribute towards discounts for other purchases available on their official website.
Who Makes Unico Nutrition Vulcan?
Unico Nutrition Inc., located in New Hampshire, United States, manufactures Vulcan Advanced Muscle Toner and other supplements for burning stored body fat and increasing muscle productivity.
Unico Nutrition Inc. comprises of professional bodybuilders, physical trainers, and other spokespersons, who are experienced in the field of weight loss and muscle toning.
The company aims to provide quality products, without adding any risky ingredients.
We found a couple of complaints related to the company products, but they seem to have resolved most of these at the time of writing.
Pros and Cons
Pros
Ingredients focus on reducing body fat, dividing carbs and strengthening joints and muscles.
Boosts the central nervous system to promote focus.
Supports digestion.
Cons
Only available on official website.
Not suitable for all consumers, as some of them did not witness any changes to their body.
Contains highly stimulating ingredients.
Official reviews are not supported by photos.
The Bottom Line
Unico Nutrition Vulcan does contain certain ingredients known to be capable of encouraging weight loss.There are still some key ingredients missing though.
But it is hard to tell whether this product really works as there is a major absence of before and after pics from users.

The high quantity of stimulants in a supposedly "low-stim" product also troubles us.
Our advice is, if you want to try it out, then make sure to use the lower recommended dosage in the beginning.
References
Top 3 Fat BurnersAffiliate Disclosure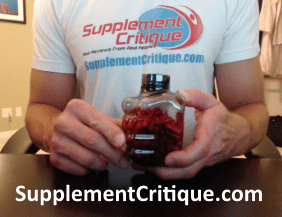 Instant Knockout is actually a new fat burning supplement I just came across, and got great results.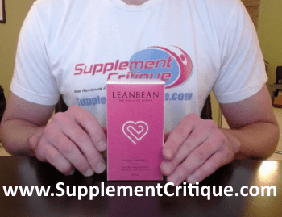 LeanBean Female Fat Burner is the BEST fat burner for women we\'ve ever tested.

Read our review here.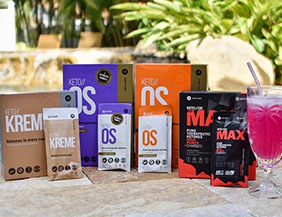 Biohacks your body into instant ketosis to burn fat instead of carbs.

Weight loss, energy, focus, anti-inflammatory, anti-aging.
Ask A Question
User Questions and Answers
No Questions Have Been Answered For This Article.