Many men come to a point in their life where they struggle with their sexual health and some have turned to male enhancement products to find the answer to fixing these problems.
For the most part, just about every male enhancement product will claim their formula is all natural, has zero side-effects, and is proven effective by both medical professionals and actual users.
However, many people have claimed they were scammed by various male enhancement supplements that did not do anything for them or even gave them some unwanted side-effects.
In this review, we will discuss Velofel Male Enhancement which is a supplement that claims it can help your sexual stamina, desire, and encourage penis growth in males who struggle with their sexual libido.
Throughout this article we will go into what Velofel Male Enhancement is, how it works, its listed ingredients on their website, whether these ingredients have side-effects or not, where you can find and purchase this product, and if it is actually worth the buy.
Related Article– Hyper Male Force Review: Do These Pills Really Work?
What Is Velofel Male Enhancement?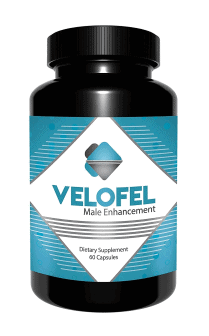 Velofel Male Enhancement is a supplement that comes in the form of pills that claims to increase sexual libido in men and promotes penis growth.
According to the seller this product has only all natural ingredients and that there are no negative effects to taking this supplement at all.
How Does Velofel Work?
Velofel Male Enhancement works by simply taking the pills orally twice per day for 90 days and the formula will do the rest for you.
It is also recommended on Velofel's website that you eat a healthy diet and drink plenty of water for these pills to take effect quickly. (Source)
What Are Velofel's Ingredients?
On Velofel Male Enhancement's website, there is a list of six ingredients included in their formula and a short description of how they benefit male sexual health.
It is not stated if this is the full ingredients list and we will go over these six ingredients in a bit more detail in the list below.
L-Arginine
The first ingredient in Velofel is L-Arginine, which is an amino acid which your body produces on its own that is meant to assist a few bodily functions like your kidneys and immune system.
For the most part, it is simply called Arginine and there is some scientific evidence that shows taking these supplements over a long time can actually be harmful to your health despite arginine being a natural product of your body.
However, there are some health benefits to taking L-Arginine supplements as they can help improve your heart's health if taken under doctor's control.
It is recommended that those who do use this as a supplement start out with 1200mg dosage and do not take it over an extended period of time. (Source)
Saw Palmetto
Saw Palmetto is a fruit that grows from a tree that is used fairly commonly for a certain type of prostate surgery called transurethral resection of the prostate (TURP).
It is recommended you take 320mg of this extract daily for two months before your surgery and stop taking it two weeks prior as it may increase bleeding during the procedure.
While this usage is fairly common and doctors will prescribe saw palmetto, its effectiveness for things like sexual libido are not backed by much scientific research. (Source)
Horny Goat Weed
Horny Goat Weed is a Chinese herbal medicine that uses its leaves to create an herbal remedy for erectile dysfunction and low sexual desire.
Known as yin yang huo, there are more than 15 known species of Horny Goat Weed that are used in Chinese herbal medicine.
It is also said that this herb helps with other ailments like joint pain and brittle bones but, again, there is little evidence to support these claims in actual clinical studies. (Source)
Asian Red Ginger Extract
Asian Red Ginger, also known as Asian Ginseng or Panax Ginseng is a plant native to eastern Asian countries like Korea, China and Eastern Russia.
It is used as an herbal remedy that can help with cognitive ability including memory and reduce anxiety but there is not much evidence to support how effective it is.
This ingredient is fairly well studied though and there are recommended doses that are available to treat things like memory loss, erectile dysfunction, fatigue, and flu'-like symptoms. (Source)
Ginkgo Biloba
Originating from China as well, ginkgo biloba is another herbal remedy that can be used for memory and other cognitive purposes.
Ginkgo biloba's leave are what's used to create supplements and works by improving blood flow to the brain.
While you could make a case that increasing blood flow is useful in getting erections there is not much evidence that this increases testosterone or sexual libido. (Source)
Muira Puama
Native to the Amazon of South America, Muira Puama is a bush that's roots and wood can be made into an herbal medicine.
This medicine is commonly used by those native to the Amazon area and is used for many different ailments like joint pain, low sexual libido, and erectile dysfunction.
However, not much evidence is out there that proves muira puama is effective for any of these ailments.
Also, this supplement is meant for short-term use only and it is unknown what kind of side-effects can occur if muira puama is used daily for a long time (over 2 months). (Source)
Related Article– Fast Flow Pills Review
Do These Ingredients Have Any Side-Effects?
Some of these supplements certainly have known side-effects and there could be even more if some are taken over many months or in high dosages.
First, Arginine supplements can give someone possible side-effects including things like, difficulty breathing for those with asthma, abdominal pain, gout, diarrhea, and bloating.
The ingredient Saw Palmetto also can include some side-effects which include constipation, dizziness, nausea, headache, vomiting, or diarrhea.
As for Horny Goat Weed, its side effects vary fairly widely and depend mostly on how healthy you are, your age, and exactly what kind of horny goat weed extract you are taking.
There are cases where taking horny goat weed has shown side-effects like nosebleeds, dry mouth, dizziness, spasms, vomiting, irregular heartbeats, or severe breathing issues.
Asian Ginger or Panax Ginseng has shown to have side-effects such as trouble sleeping, increased heart rate, mood shifts, and various others.
Ginkgo Biloba also shows some mild side-effects that include possible allergic reactions, headaches, gas, heart palpitations, nausea, and gas but it is a fairly safe supplement to take for most people.
Finally, Muira Puama has no known side-effects as of right now but it is believed that some can happen if this supplement is taken over extended periods of time.
Does Velofel Male Enhancement Really Work?
On Velofel Male Enhancement's website there are some testimonials that praise how well this product has worked for them and how easy it was to use it.
Although more than half of the ratings on an Amazon listing of the product are either three stars or less and there are surprisingly no written reviews out of any of the 37 customer ratings. (Source)
Based on these reviews it is certainly up for debate whether or not Velofel Male Enhancement actually works and it might work for some but not all males who take it even if you do follow the recommended dosage.
Where Can You Buy Velofel?
Velofel Male Enhancement can be bought through Amazon or on their official website.
Their website can be found through their Facebook page however, this page has not been updated since September of 2020.
Pros +
Doctor's prescription is not needed
Can be bought on Amazon
All natural ingredients are on their website as advertised
Cons –
Supplies are limited
Ingredients are known to cause some side-effects
Unlikely that the list of ingredients on the website is all of them
No money back guarantee
Related Article– Ultra Boost Juice Review
Conclusion – Is It Worth Trying Velofel Male Enhancement?
Velofel Male Enhancement does not separate itself much from the laundry list of other male enhancement products that are well known to be ineffective or just complete scams.
While its website does list some reasons that people avoid using these pills and some possible negative effects, it goes on to blame these reasons on the users themselves for not taking the right dosage and not the product itself.
Also, when you click on the link to order Velofel on their website it takes you to a completely different page where you can buy a similar product called TestoUltra.
This is, of course, a major red flag and what's more, the Amazon link where you can buy Velofel Male Enhancement having no written reviews is also concerning to say the least.
Plus, there is no price listed on the website and there is also no money back guarantee so ordering these pills is incredibly risky as there is no way to be refunded if they don't work for you.
Altogether, this product is highly questionable and not worth the try at all.
Top 3 Male EnhancementAffiliate Disclosure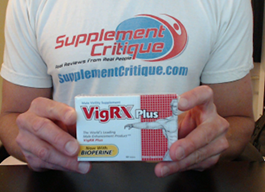 Out of the 100+ male enhancement products Ive tried, Vigrx Plus was the best.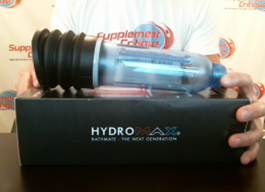 The Bathmate is a proven water-based vacuum pump that can help dramatically increase your size.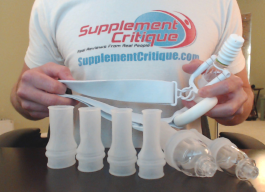 Phallosan Forte is a GREAT option for those looking to grow both length AND girth, permanently.
Honorable Mention/Inexpensive Alternative:Magnum Rings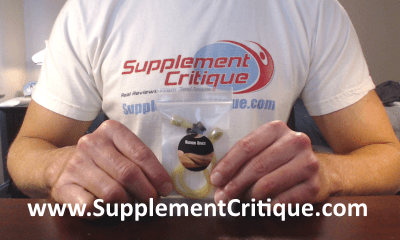 Magnum Rings are a VERY affordable option to getting both girth and length gains, at a fraction of the price of the Bathmate or Phallosan Forte.
Click Here to see our full Magnum Rings review.
User Reviews

1.0 out of 5 Stars (1 Reviews)
Have you used this supplement?
DOES NOT WORK!!!
By
John

,
Feb 25, 2021


In Short:

I would NOT recommend this to a friend.
Total wasyte of money! If I could rate it negative 5 stars I would, save your money!

Was this review helpful to you?

---
Ask A Question
User Questions and Answers
No Questions Have Been Answered For This Article.