Vigor Ex Reviews
By:
Rob Miller
Fact Checked On: 4-27-2013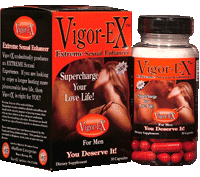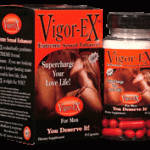 Anyone interested in male enhancement products will be well aware of the trend in "replacement products".

For example, the big V and C are ED (erectile dysfunction) drugs that can be acquired through prescription only.

They are costly, and not everyone qualifies for a prescription.

Clearly, this creates a market for products that mimic the results that these medications provide.

We heard about Vigor Ex made by the famous Hi-Tech Pharmaceuticals company, and how it was being compared to prescription drugs, and decided to give it a review.

We looked at the ingredients, the different consumer responses to the product as well as some professional reviews, and also took the price of a single bottle into consideration as well.
How It Works and Ingredients
Because it is discussed as a good substitute for a prescription medication, we knew that Vigor Ex would have a lot of claims to live up to.

For example, we learned that it is touted as a male performance product capable of improving sexual performance, libido, erection firmness, lasting power, and testosterone levels.

Now, that is a lot of stuff packed into a single pill and we set out to see if there was at least one ingredient for each of the issues mentioned.

We were delighted to see that the manufacturer did indeed include herbal and natural ingredients known for improving or addressing all of the issues mentioned.
For instance, Vigor Ex uses Arginine (a known vasodilator that will increase blood flow and widen arteries), Yohimbe (also known for sending blood to erectile chambers), Belizian Man Vine (a known aphrodisiac that increases sex drive) and much more.

We did not find a lot of "junk" or fillers on the labeling either.

The manufacturer did say that it was "fast acting" and capable of working for up to 12 hours, but we didn't find any clinical evidence to support such claims.
User Reviews and Feedback
When we went looking for reviews of the Vigor Ex product we found that the manufacturer had based this product on the formula of a very successful earlier male performance product.

This new product, we learned, was the result of that older formulation plus a few herbal compounds.

The reviews for the old and new formulas were very high, and professional groups tended to give this product a "4.5 stars out of a possible 5", a double "thumbs up", and more.

Those using the product say that they easily get erections for a full day after taking the compound.
Where To Buy
When we went looking for suppliers of the Vigor Ex formula we ran into a bit of a hurtle.

While it was available online, the number of vendors was very limited.

The cost for two servings (four capsules) was around $9 before shipping charges were added.We could not find any suppliers offering bottles or multiple packages at a discount.

Many of the vendors also indicated that they were temporarily out of stock.

This did not reduce our opinion of the product or the manufacturer, but it did leave us wary of recommending it simply because it could leave a user of the product without any resources for additional supplies.
Recommendation
We would recommend Vigor Ex, but do have some concerns about the available supplies.

This is a product that clearly lists all ingredients, lives up to the claims made in the advertising and marketing materials, and is based on an earlier and equally successful formulation.

It works for a long period of time, and without any unpleasant side effects.

The downside is that there is little clinical evidence to support the product's many claims, and there is a serious problem with availability to customers or those interested in trying the product.
Top 3 Male EnhancementAffiliate Disclosure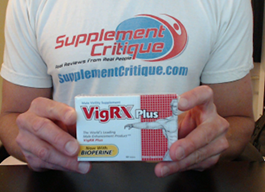 Out of the 100+ male enhancement products Ive tried, Vigrx Plus was the best.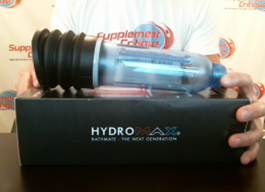 The Bathmate is a proven water-based vacuum pump that can help dramatically increase your size.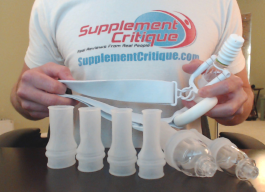 Phallosan Forte is a GREAT option for those looking to grow both length AND girth, permanently.
Honorable Mention/Inexpensive Alternative:Magnum Rings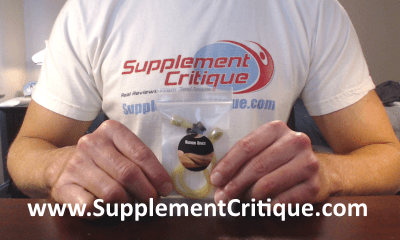 Magnum Rings are a VERY affordable option to getting both girth and length gains, at a fraction of the price of the Bathmate or Phallosan Forte.
Click Here to see our full Magnum Rings review.
Want To REALLY Get Bigger?

Click Here To See Products That WORK!
Ask A Question
User Questions and Answers
No Questions Have Been Answered For This Article.