Vitals:  Height, Weight, Age

Height:  6′
Weight: 236 lbs.
Age: 40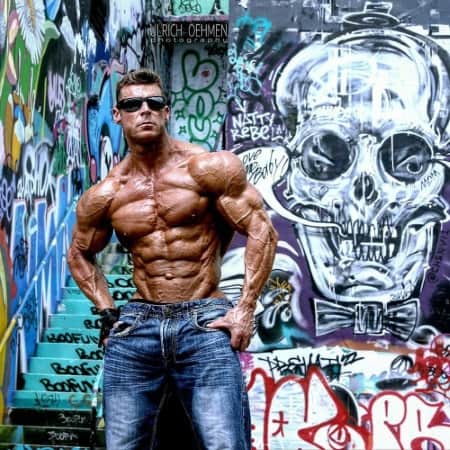 Background / Bio
Alex was born in Germany, and, like so many, was bullied as a child. At 10 he found his first gym in the attic of a friend's house! Without any idea how to start, Alex dove in and started lifting regularly. By 14 he began to study proper technique, and excelled in a wide range of sports through school.
His passion for bodybuilding won out, and by 18 he had the confidence and physique to start competing, taking Novice Heavyweight and 2nd Overall. In 2015 Alex competed in his first WBFF show and turned WBFF Pro immediately as a muscle model, with a top-5 Pro debut in LA the following year.
During this time, Alex began as a Carpenter in Germany, then onto the US and competitive wake-boarding. When that ended due to injury, he worked his way through nursing school, graduating valedictorian and becoming an ICU Nurse which he does to this day.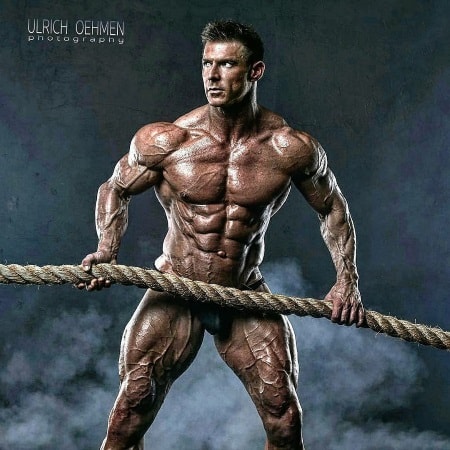 Inspired by the legends of bodybuilding, he also dedicated himself to the fitness industry, helping and encouraging people achieve their goals through contest prep, weight loss, training, fitness, nutrition and supplements. "Arnold, Yates and Wheeler, I loved their views about the sport and the way Arnold would always make jokes about lifting – but was so dedicated with his encouragement for the entire world to get healthy."
Alex's strong accent and determined attitude earned him the name "The Germanator" (as in "Terminator")!
How did you get started with bodybuilding?
As you see in previous answer but also I just wanted to try where I can go with this. I did not just wanted to lift the weights and transform my body. At some point I was almost unmotivated and then it came to my mind that I should try to compare myself to other athletes. So I started more dedicated and focused.
What is your biggest source of motivation?
Biggest motivation was myself. I was bullied in school by them punks from the upper grade and as I got bigger they started to stay away from me…Over time those that bullied me started to give me compliments. Others still tried to bully me but I used my size and strength and beat some of them up.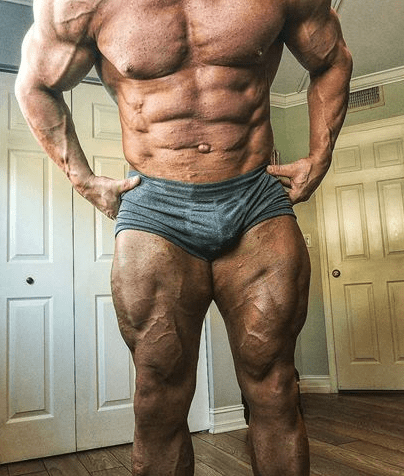 What is your training philosophy?
If it's No Fun, don't do it….Stay away from lifting when sick….Do your own shit….Impossible doesn't exist …There is no "Best Exercise"
What is your philosophy on nutrition?  Feel free to break down a typical day of meals here.
There is NO "Best Diet", everyone is different.
In order to make improvements, progress will have to be monitored on the scale, in the mirror, hear the voices…people trying to lose weight are to focus on the scale…..
Start simple and find what works for you.
Every meal should have protein.
One that wants to gain will benefit with less frequent meals while being in a caloric deficit
One that want to lose weight/burn body fat will benefit from frequent meals while in caloric deficit.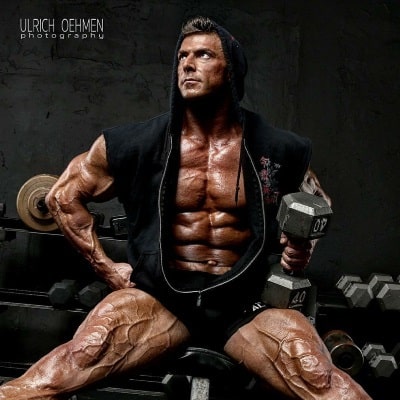 What workout routine has worked best for you?
It's hard to say….But to me I make best progress if I focus on weak body parts and neglect my strengths
My current routine
Monday – Back (width and thickness),
Tuesday – Abs ,chest (compounds and isolation),triceps(isolations only)
Wednesday – off
Thursday – legs (hams, quads, calves)
Friday – Abs,Front/Lateral Delt raises, Back (width only), Traps
Saturday – Triceps (compound and isolation), chest (isolation only)
Sunday – Abs, Hamstrings, Glutes
If you had to pick only 3 exercises, what would they be and why?
Squats, builds foundation.  Overall leg builder.
Bench, builds chest, delts , triceps.
Deadlift, hits almost every muscle of the body.
When trying to cut down do you prefer to use HIIT or just normal cardio?
Steady pace I prefer and if metabolism slows down hiit.
Favorite Quote?
"You can't Flex Fat"
What has been your biggest accomplishment?
College Degree – Registered Nurse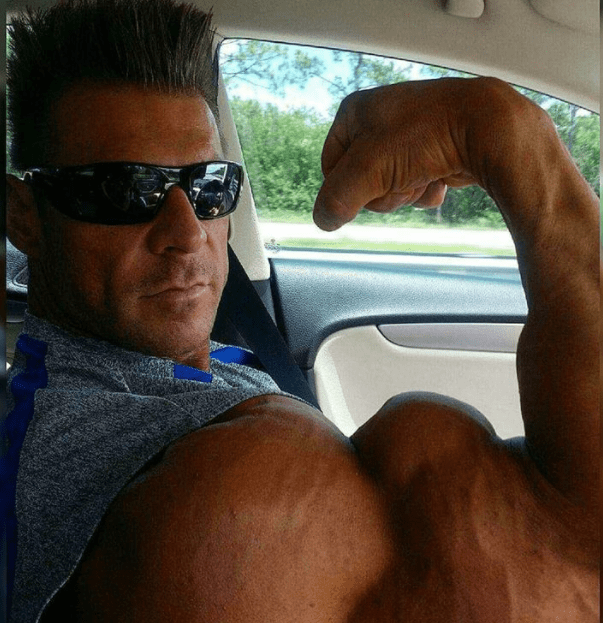 What is your supplementation like?  Any particular favorites?
Protein powders by my sponsor Top Secret nutrition -Active Egg White . I also use all their products for all my supplement needs..Favorite is pump igniter.
I also use products from Hitech Pharmaceuticals….
Creatine monohydrate  during and after workout
Multivitamins, Vitamin D, Ubiquinol, Coral Calcium, N-acetylcystene, fish oil, cissus,
If you were starting over right now, what would you do differently?
research on dieting and have a proper diet. and don't go to the place where I broke my knee.
What's the best training advice you've ever received?
When it starts to burn, that's the time when the reps start counting
Favorite cheat meal?
Pizza, Oreo cheesecake with peanut butter, Ice cream
Connect with Alex on Social Media:
Instagram: https://www.instagram.com/germanator.wbff_pro/
Facebook: https://www.facebook.com/WBFF.PRO.MUSCLEMODEL/
Twitter: https://twitter.com/GERMANATOR_PRO