Hemplevate Review – Full Spectrum Hemp Oil
By:
Rachel Vrabel
Fact Checked On: 11-24-2018
---
Elevacity Hemplevate Review
This is a review, Click Here to visit Hemplevate
You may have heard of CBD Oil, but what isHemplevateand how is it different?

In this Hemplevate review, you will learn what it is, how it works, and the importance of Endocannabinoid Nutritionfor homeostasis and well being.
Hemplevate was released August 1, 2018 and is now available for purchase.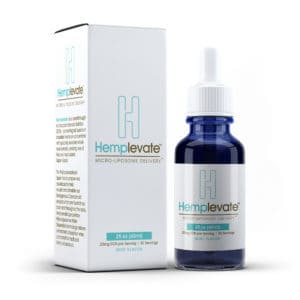 What piqued my interest in the hemp oil space is my interest in brain health and anti-aging.

If you haven't noticed, there is a ton of hype about CBD and full spectrum hemp oils!

Forbespredicts this market space could grow 700% by 2020!
However, with any exploding emerging market, comes an overwhelming amount of new supplements to the marketplace and having to weed through information online can be overwhelming.
As a consumer, you want to know that you're choosing something that's safe, effective, tested, and made with quality ingredients, and Hemplevate fit that bill!
I hope that the research I've done to bring you this Hemplevate review will leave you feeling confident about what this product is, what it isn't, and a little more about our body's elusive endocannabinoid system.
What is Hemplevate?
Hemplevate is a full spectrum hemp oil, a breakthrough in Endocannabinoid Nutritionyielding one of nature's most potent super foods and a bridge between mind and body.
The combination of Hemp (CBD), Coconut Oil, Flax Seed Oil and Echinacea Extract works synergistically towards a wholistic approach to support optimal health.
A review of Hemplevate's active ingredients show that they are all plant based and natural, and use all natural flavorings.
The making of Hemplevate took years of research and production, gaining FDA and USDA registration, becoming kosher certified, organic and doing everything the right way to bring a quality product.
Who is Elevacity?
Elevacityis the same company who offers the Elevate Brew Smart Coffee, aka "Happy Coffee" and Xanthomax, also know as "The D.O.S.E." This is a nootropics stack effective for weight loss and promoting those happiness hormones (dopamine, oxytocin, serotonin and epinephrin).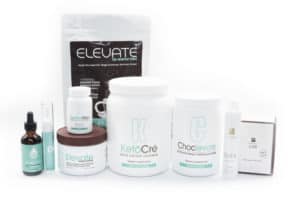 Hemplevate is the perfect addition to the D.O.S.E. and it is encouraged by the manufacturer to be taken together as it helps complete a harmonious system.
To explain it briefly (I could write another entire review on this subject alone), the anti-anxiety and anti-inflammatory response of CBD is associated with the activation of the Adenosine receptors.
Adenosine receptors are the same receptors which promote the release of dopamine and glutamate neurotransmitters.

So, happy, happy!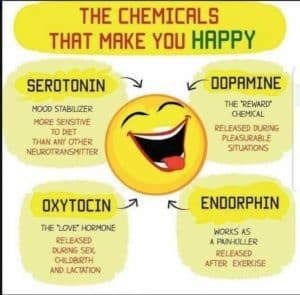 What Does Our Endocannabinoid System Do?
And why supplement with Hemplevate?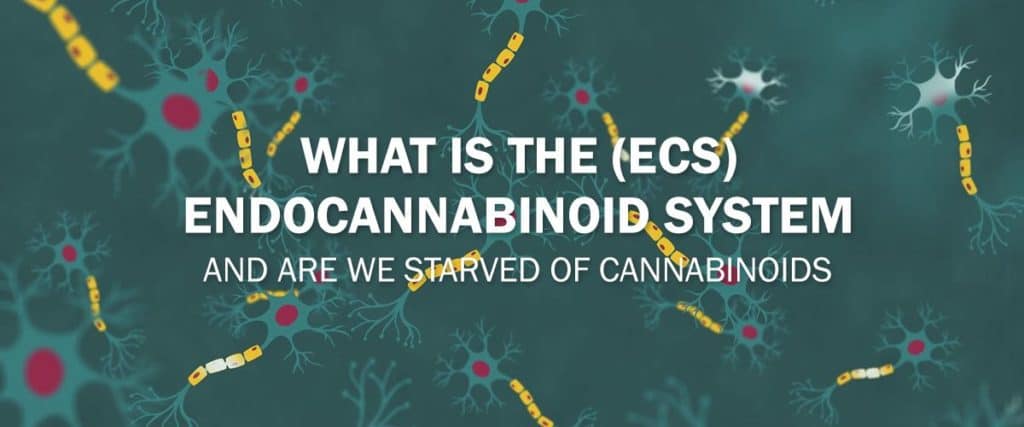 More like what doesn't it do!

The endocannabinoid system is the body's primary tool of homeostasis.
Simply put, homeostasis means a stable balance of all the elements within our body and all its physiological processes.
Our Endocannabinoid System plays a crucial role by supporting countless metabolic pathways and helps to regulate our mood, well-being and physiology.
Nuerotransmitter signaling (think brain synapses and things firing correctly between your brain, body and gut)
Regulates and balances nerve function, inflammation levels, stress recovery, immune function, energy and cell life, and circulatory system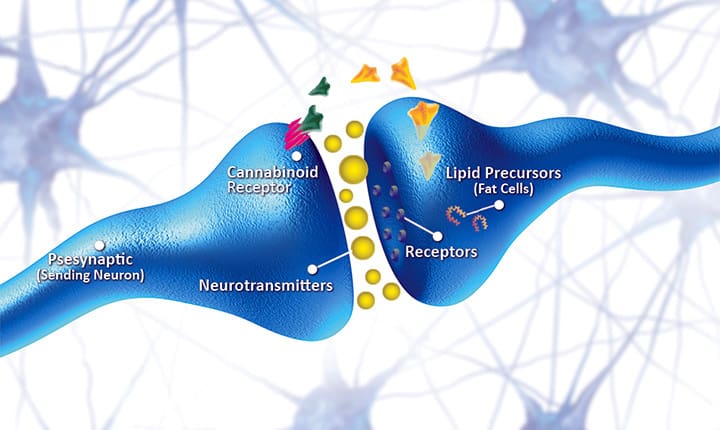 Having a sister with epilepsy, I know just how delicate the relationship is between the brain and body and how important it is to nurture the body with what it needs, and avoid things that cause disharmony.
By no means am I making any medical claims for Hemplevate and epilepsy, it's simply what fueled my research on the subject of CBD's and brain health and what prompted this Hemplevate review.
However, I am hopeful it's something safe she can take for anxiety and sleep surrounding her condition and possibly calm her brain.

That is of course up to her Dr.'s to decide.
Who Would Benefit from Hemplevate?
You do not have to be suffering a physical condition or from a disease to benefit from Hemplevate and to give your endocannabinoid system some much needed TLC.
I'm pretty sure most of us could use better sleep and less anxiety for starters!
An endocannabinoid deficiency should be addressed no differently than if you had a Vitamin C deficiency and developed scurvy, you would need to eat oranges or lemons.
Obviously eating the entire fruit with all its micronutrients is going to benefit you much more than a Vitamin C isolate.

This same principle is why a full spectrum hemp oil with up to 80 chemical compounds may be more beneficial than just a CBD oil with a single compound isolate.
How is Hemplevate different from CBD Oil?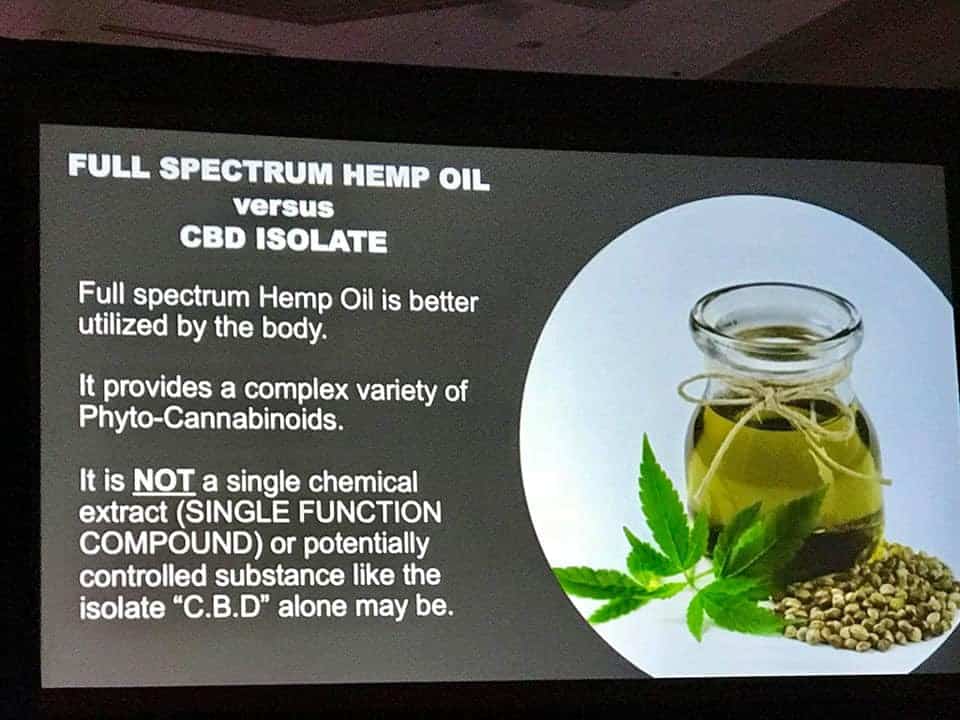 Hemplevate sets it set apart from straight CBD Oil with aproprietary Micro-Liposome Water Dispersible technology which enables it to deliver superior absorption when compared to traditional Hemp oil products.
Yes, there is of course CBD in Hemplevate!

CBD is what is extracted from the hemp plant so any hemp oil is a type of CBD Oil.

However,have you ever mixed oil and water and watched it separate?
Hemplevate's formula allows it to disperse in water so it can be more fully absorbed by the body.

With our bodies being made up of 60% water, this allows for maximum absorption which can yield optimal benefits.
Bioavailability is key with any supplement!

If you can't absorb it, what good is it?
Does Hemplevate Contain THC?
Is Hemplevate Legal?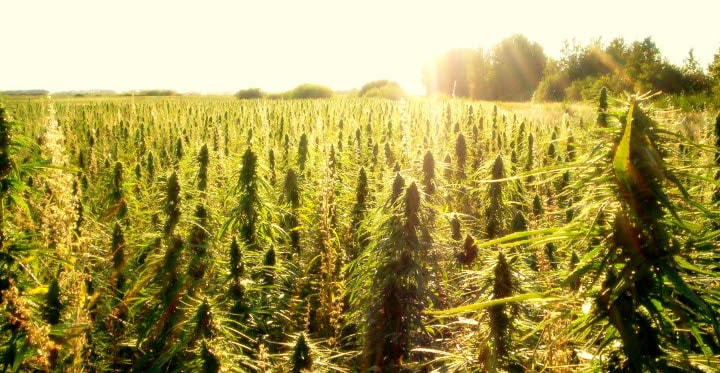 Hemplevate does NOT contain THC and is legal in all 50 states.Hemplevate is made from the male hemp plant which by nature does not contain THC, unlike its female counterpart – the marijuana plant – which does contain THC.
Therefore, Hemplevate will not make you "high" as it does not contain the "psychoactive" THC part of the marijuana plant.

But not everyone wants to feel high when taking a health supplement.
The Industrial Hemp Farming Act wasintroduced to Congress in 2009 (thanksRon Paul!) and the legal farming of hemp came when the2014 Farm Billpassed.
It is pretty sad that industrial hemp, an innocuous plant, has been illegal for so many years, while our bodies have built-in cannibinoid receptors – it's as if our bodies were made to benefit from this plant.
But the legalization of hemp and marijuana is way too much to rant about here and not the purpose of this review.

Let's just say I'm happy it's legal because there are many potential health benefits and environmentally friendly uses for hemp!
Health Benefits of Hemplevate
Hemplevateis a nutritional supplement and should not replace a Doctor's care.

However, a holistic to approach to medicine is a preference for some, and the potential health benefits of Hemplevate are many!
Better sleep (think deeper REM sleep so your body can rebuild/repair itself)
Calmness
Less pain
Less anxiety
Less inflammation
Promotion of homeostasis
A happy and nurtured endocannabinoid system with fewer deficiencies
Hemplevate Review – My Personal Experience
I'm excited to share my personal Hemplevate review!

My reasons for wanting to try Hemplevate was for more restful sleep (a deeper, more repairing sleep), something for anxiety and just to help me relax at night and stop working so late.

I'm a night owl and I usually don't get to bed until 2 am which is a problem.
I'm also a very active person, I play beach volleyball regularly and do Orange Theory Fitness HIIT training, but I'm also 46 so I tend to have a ton of aches, pains and inflammation!

I hit it hard so I get sore.
I have a shoulder injury from swinging so my shoulder gets really sore and I have tennis elbow from the repetitive movements.

Basically my whole right arm and shoulder will often be killing me after playing.
I've been on Hemplevate CBD for two weeks now and I'm feeling much morecalm and chill and with less pain! It doesn't take long for me to feel it, about 10-15 minutes and I feel more relaxed.

I was surprised how quickly it hits but it's subtle, it's just like this whole body calmness that comes over me.
For example the very first night I tried it I was majorly grumpy feeling with PMS symptoms and just hurting all over and my right arm was killing me. 15 minutes later I was smiling, my whole attitude had changed and I felt less pain. I was honestly taken aback.

I didn't pop my normal Advil.
What I've been doing is plunging out a whole dropper full and putting it under my tongue for about 15-20 seconds and then swallowing.

No chasers needed, it tastes good and has a minty flavor.

Very easy to consume and now I look forward to it.
The directions do say to use two droppers full, but I'm finding I'm feeling pretty good on one.

I'm falling asleep faster, I'm staying asleep and I'm waking up feeling refreshed.
Overall I'm happy with how I'm feeling and I'll update this Hemplevate review as more time goes by.
The scientist behind Elevacity's Hemplevate, Kevin Thomas explaining how it's different and how you're gonna feel!
How to Take Hemplevate
One serving of Hemplevate is 2 droppers full (1 ml each, so 2 ml is one serving).

There are 60 ml in one bottle of Hemplevate so that would be a 30 day supply.
However, you can start by trying 1 ml (one dropper full) and use according to your need and how you feel so one bottle could last you 60 days, or last two people sharing it 30 days.
Take Hemplevate by putting the drops under your tongue and allowing it to sit for about 15-30 seconds, then swallow.
How to Buy Hemplevate and How Much Does is Cost
A bottle of Hemplevate cost $129 and is only available online from the Hemplevate official website.This is not a retail product so you won't find it in stores.
Hemplevate is literally brand new and just released August 1st, but they are keeping up with the demand and shipping is quick!
I hope you've enjoyed my Hemplevate review and that you learned something new!
Other Elevacity Reviews
Elevacity DOSE Smart Coffee + Xanthomax
Elevacity PURE Heavy Metal Detox Drops
Have you Tried Hemplevate?

Leave your Hemplevate Review or question below!
Learn more about Hemplevate

www.hemplevate.com
Ask A Question
User Questions and Answers
No Questions Have Been Answered For This Article.