About SupplementCritique.com
What is SupplementCritique.com
SupplementCritique.com is a supplement review portal that aims to provide reliable, honest, and accurate reviews of supplements.
It was founded in 2011 by Rob Miller as a way of chronicling his experiences and results with a wide array of supplements.
Over the years it has grown to become one of the leading supplement review websites on the internet, and has garnered the trust and admiration of the many visitors who frequent it's pages.
It has received press mentions in nationally syndicated publications likeForbes,Buzzfeed, andToday, and isa BBB rated business.
Our Humble Beginnings (By: Rob Miller, Founder)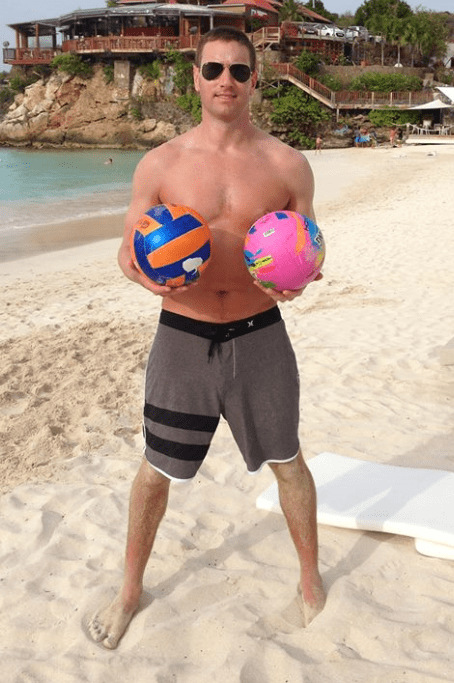 I always had an interest in health and fitness, and began experimenting with supplements at the age of 16 or so.
The very first supplement I can remember taking was a Creatine supplement (can't remember the name of it for the life of me), when I was a Junior in high school.
I started working at GNC my freshman year of college, and was exposed to all sorts of different types of supplements throughout my time working there.
One of the benefits of working at GNC at the time was we would get something like 30 – 40% off the retail price of GNC specific supplements.
This was great for a couple reasons:
They didn't pay us that much to begin with, and
It allowed me to try out the latest and greatest supplements popping up on the market.
Throughout my years of testing supplements, I would generally document my personal experiences / results in a notebook that I kept in my office drawer.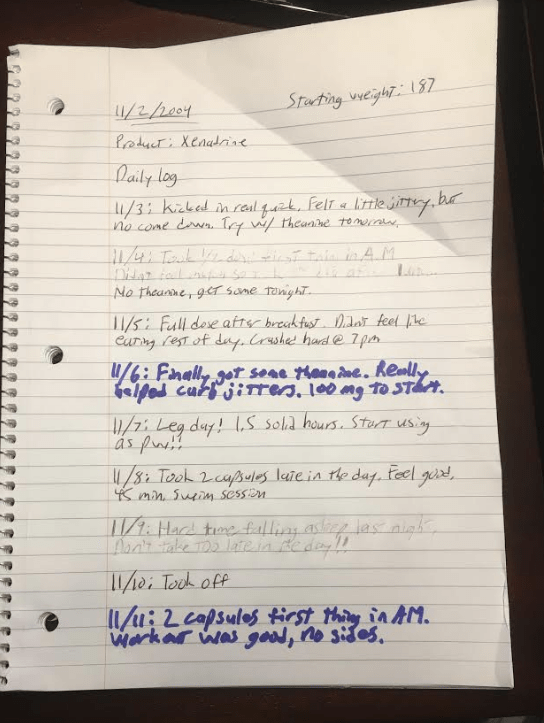 One day after a particularly challenging workout, I was looking for my journal when I realized something….
I couldn't find it!
Luckily I ended up finding it, but it got me thinking….
What would I do if I lost the notebook?
As a result, SupplementCritique.com was born.
I bought the domain, installed a wordpress blog on it, and started copying over my notes from my journals.
What Makes SupplementCritique.com Different?
So what makes Supplement Critique unique from the literally 100's (potentially even 1000's) of other supplement review sites on the web?
We actually physically test many of the products we are reviewing.

Most other supplement review sites simply write an overall opinion about a particular supplement without even physically holding the bottle. Much less actually testing it!

This is not the case with Supplement Critique.

A small sample of the many supplements we've tested.

To date, we have spent close to $40,000 testing 300+ different supplements!

Click Here to see how a product is reviewed.

We also have a program (STEPuP) that allows people like yourself to apply for free supplements in exchange for thorough reviews.

We heavily source our content through credible resources

Supplement companies make a lot of claims, and it can be VERY difficult to discern the truth from B.S.

All of our new reviews (January 2017 – present) are highly scrutinized and our arguments are supported with factual data.

These sources include medically peer reviewed studies, academic research institutions, and credible online publishers like WebMD and Healthline.

How do we know we're linking to credible sources? More on that below.

Much of our content is thoroughly vetted by an MD and a licensed pharmacist

Our Medical Researcher: Dr. Okoye

We take your health and safety VERY seriously here at SupplementCritique.com. We're so committed to proving that to you that we've brought on a licensed MD and a licensed Pharmacist to thoroughly review and vet our content.

Their specific responsibilities include:

– Reviewing the content for accuracy and truthfulness.
– Reviewing our sources and making recommendations for new ones.
– Providing information on potential drug and / or medical condition interactions with the various ingredients in these supplements.

You can learn more about our medical review team below:

Medical Reviewer:Dr. Helen Okoye
Pharmacist: Dr. Brian Straub, PharmD

We do NOT own any of the supplements on this site

While we are affiliates for certain brands of supplements on this site, we do NOT own any of these supplement brands.

Sites like ConsumerHealthDigest.com, TheSupplementReviews.org, and literally DOZENS of others quite literally promote their own brands of supplements right alongside their supposed "honest, fact-based reviews".

This is not only unethical, but in some cases it's actually ILLEGAL.

Many other "Review sites" have inferior content

Even since I founded Supplement Critique, there has been no shortage of supplement review sites popping up. 99.9% of them post highly inaccurate information, and in some cases the information doesn't even make sense.

You will NOT see that on SupplementCritique.com. All of our reviews are well-researched, sourced appropriately, and backed with scientific data.

You can leave your own reviews of various supplements
In each one of our reviews, there's an area for you to voice your own opinion. If you feel you've been cheated by a particular supplement, or would like to leave feedback, just tap the "Click Here To Submit Your Review" button at the bottom of the page for the supplement in question.
All reviews go through moderation, but it offers you the chance to help spread the word about how good (or bad) your results were with a particular supplement.
Click Here to learn what constitutes an authentic review.
Who is Rob Miller?
Rob Miller is the founder of SupplementCritique.com.
He holds a diploma as an "Advanced Dietary Supplements Advisor" from The Health Sciences Academy, qualifying him to give advise on the supplementation needs of healthy adults.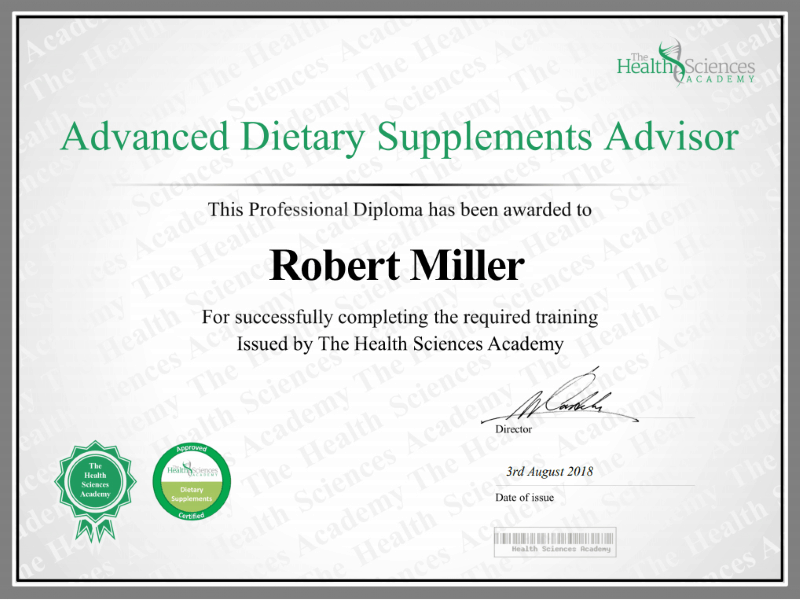 Rob also graduated from the New Jersey Institute of Technology, and holds both a B.S. in Business Management and and MBA with a concentration in eCommerce management.
He's also a licensed Commercially-Rated pilot of both single and multi-engine aircraft.
Here he is teaching his wife of 5 years how to steer an airplane 🙂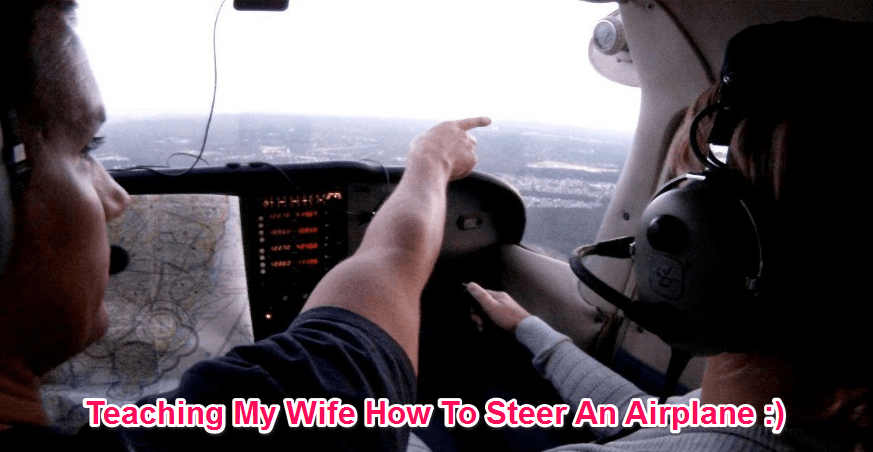 Rob currently resides in Jupiter, FL, and plays beach volleyball at the semi-pro level. When he's not blogging about supplements, he enjoys weight lifting / working out, target shooting, and flying to unique destinations.
Connect With Rob Below:
Facebook: Facebook.com/SupplementCritiqueRobMiller
Twitter: Twitter.com/SuppCritique
LinkedIn: LinkedIn.com/robmillersupplementcritique
Learn More About SupplementCritique.com Below
Check out our FAQ here!
Meet the SupplementCritique.com team here!
Learn more about Rob Miller here!
Learn the difference between a "Trusted product" and "Untrustworthy product".
Click a link below to get started on researching supplements that ACTUALLY work!
We also invite you to leave comments on our reviews about your particular results with any of the products listed on our site.
Also, if you feel we have posted an erroneous review of your product, or you don't like what we have to say, we invite you to contact us to discuss the matter. We're not out here to bash anyone's reputation needlessly, but if we feel that you are trying to deceive consumers in any way, you better be sure we're going to call you out on it!
If you have a product that you think should be reviewed, please let us know, and we will do our best to try and get it up on the site. Thanks again for visiting, and we hope you get a chance to like us on Facebook!
to your health,
Rob
supplementcritique.com
Click Here to learn more about Rob Miller.