Thanks For Visiting SupplementCritique.com!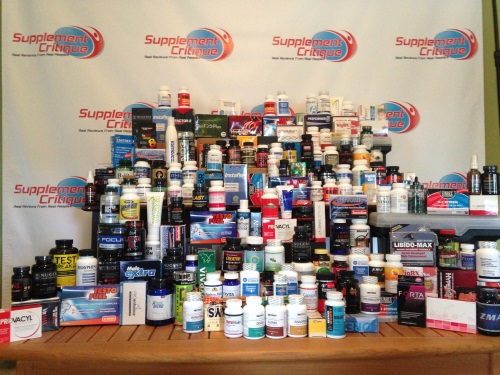 I started this site because I was tired of the millions of fake review sites out there.  Too many websites posts reviews about products (specifically sports and health supplements), when they haven't even tried them!  We aimed to change all of that, and our mission is to provide you with unbiased reviews of supplements in the health niche.

From testosterone boosters like Testofuel, to male performance products like Vigrx Plus, there's practically no major category we don't cover.
How do we prove that to you?
Well, we ACTUALLY physically test many of the products we are reviewing, so you can be sure your getting real, solid information about how they work.
If you like, you can post your own review, but we do ask that you send us a picture of you holding a bottle of the product.  We want to make sure our visitors are reading actual results from actual users, not just someone looking for a backlink to their website.
Click a link below to get started on researching supplements that ACTUALLY work!
We also invite you to leave comments on our reviews about your particular results with any of the products listed on our site.
Also, if you feel we have posted an erroneous review of your product, or you don't like what we have to say, we invite you to contact us to discuss the matter.  We're not out here to bash anyone's reputation needlessly, but if we feel that you are trying to deceive consumers in any way, you better be sure we're going to call you out on it!
If you have a product that you think should be reviewed, please let us know, and we will do our best to try and get it up on the site.  Thanks again for visiting, and we hope you get a chance to like us on Facebook!

to your health,
Rob
supplementcritique.com
Click Here to learn more about Rob Miller.
User Reviews
Bj's Review
.....Somnapure provides good, restful sleep for me
& I don't have to worry abt getting scripts.....G'night/bj

Was this review helpful to you?
19 out of 25 people found this review helpful.
---