Top 3 Nootropic Supplements
By:
Rob Miller
---
If you've been researching Nootropics supplements for any length of time, you've probably run across a lot of lofty promises.  Claims like:
Controversial Limitless pill used by the 1%
Viagra for the brain
Miracle Brain Pill Stuns Hollywood
are not too uncommon, and can make it difficult to decide what to believe.
Well, you're not alone.  In fact, that's one of the main reasons why I started SupplementCritique.com. (Read more about that in this blog post)
Over the past couple of years, I've personally tested 30+ Nootropics supplements.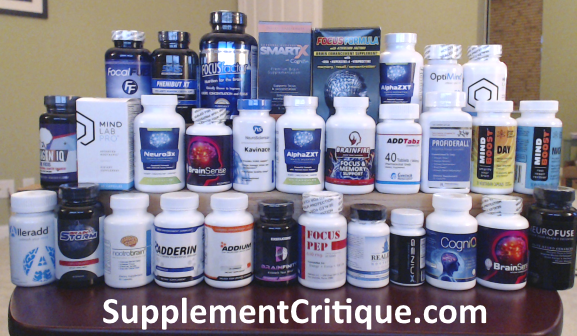 Some worked great, some worked so-so, and some didn't work at all.
Below are the very best of what I've tested.
Keep in mind that while I label these 1 – 3, they're not neccessarily ranked in that order.  Each supplement (or stack) I recommend below has it's own unique features and benefits, which I've broken down accordingly.
Click Here
if you want increased focus, concentration, and improved mood.
Click Here
if you want to improve memory and slow cognitive decline.
Click Here
if you want an improved mood, cognition, attention, and memory.
Improve Mood, Cognition, Memory, and Attention – Nootropics All Star Pack
While Optimind and Mind Lab Pro do contain a few nootropic ingredients in their formulas, they're not completely solely nootropics.
The Nootropics All Star Pack by AbsorbYourHealth.com is.
This stack is made up of 4 different supplements which include:
Adrafinil
Noopept
Alpha GPC
Sulbutiamine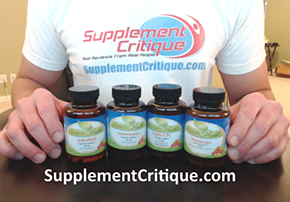 I'm not going to go into a deep, complicated discussion of exactly how this stack works in this post.
HOWEVER, I talk about it extensively in my review which you can read here.
I have used many of the products that Absorb Your Health sells, and I can tell you that not only do they provide the best value, but also the highest quality supplements I've used.
Out of all of the nootropics stacks that I've tested over the years, this one was by FAR the best in terms of all around effectiveness.
Visit the official Absorb Your Health Nootropics All Star Pack here:  https://www.absorbyourhealth.com/product/brain-booster-power-pack/?ref=4349