Mind Boost Day and Night Formula Review
By:
Rob Miller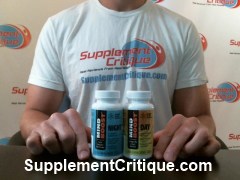 Gaining an edge in the workplace, classroom, and playing field has always been something that's important to Americans. We are a proud people that strive for success in everything we do, and are always looking for a competitive advantage and become the "Alpha male" (or female.. 🙂 Recently, there have been a ton of Nootropic supplements introduced to the market, which are supposed to stimulate the brain and help it perform better. I've gotten a chance to try many of these supplements out lately, and one recent one I tested is called Mind Boost.
What is Mind Boost?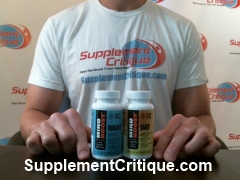 Manufactured by a company called Simple Smart Science, Mind boost is a daily all natural formula that is supposed to help improve your memory and cognition, help you become more creative, and sharpen your concentration. As mentioned earlier, it's a Nootropic supplement, which is a relatively new class of supplements that are supposed to mimic the effects of prescription psychiatric drugs like Adderall, but without the harmful side effects. It's actually made up of 2 distinct formulas, a day formula and a night formula, which I will discuss below.
Day Formula
The original mind boost day formula consisted of 4 primary ingredients, which included Folic Acid, Vitamin B-12, Monosodium CitiCholine, and Rhodiola Root Extract. The primary ingredient here is Citicholine, which has been shown in some studies to help improve cognitive inhibition and focus. Rhodiola Root is used to help decrease stress levels, as well as help to improve mental performance.
HOWEVER, they have since changed (and greatly improved in my opinoin) their formula to now contain the following: 5-MTHF (L-5–methyltetrahydrofolate), Vitamin B12, and a proprietary blend which includes Bacopa leaf extract, Rhodiola Rosea, and Ginkgo Biloba extract.
Click Here for a picture of the label.
Night Formula
The original night formula was also comprised of all natural ingredients, and included Green Tea Extract, picamilon, and Olive leaf extract.
HOWEVER, just like with the day formula, they have since changed it up and improved upon the formulation. It now contains the following: Vitamin B1, B2, B5, B6, Niacin, Biotin, Calcium, Magnesium, Zinc, Potassium, and a proprietary blend which includes Ashwaghanda chamomile, GABA, Lemon Balm, Skullcap, Hawthorne berry, Bacopa Monnier, Magnolia, Passion flower, Valerian root extract, L-Theanine, Oat Straw, Mucuna pruriens, and St. Johns Wort.
Click Here for a picture of the label.
My Personal Results With Mind Boost
I have tried dozens of Nootropic supplements, and the vast majority of them did not do much in the way of improving anything. The ones that did work quite well ended up giving me unpleasant side effects like headache, dry mouth, upset stomach, and trouble sleeping at night. This typically happens with Nootropic supplements that contain stimulants, which is why I usually avoid them.
I started taking both the day and the night formula and for the first few days did not notice much. I felt like I was sleeping maybe a little bit better, but my focus did not seem to improve. Right around the 4-day mark is when I started to feel the difference, albeit still relatively small.
Usually I wake up at least once a night to take a piss, probably because I drink a ton of water throughout the day. For the first time in a long time, though, I did NOT wake up once throughout the entire night. I can't even begin to tell you how much more productive I felt that day. Normally I take a nap around mid-afternoon, but I felt absolutely no need to through the whole day.
Work, while normally can be quite the chore, suddenly became easier and I found my self getting more stuff done in less time. I didn't have the feeling like I was on a drug like Adderall or anything, I just felt more relaxed and more inclined to do the stuff that I would normally put off.
About 3 weeks into taking it is when I started to notice my memory improvement. I was remembering things I would usually easily forget before, like names, phone numbers, things I needed to do, etc. It got to the point over a few weeks that I wasn't even writing down a grocery list, I would just remember what I needed from practically envisioning the inside of my refrigerator and pantry.
My energy and focus was also very elevated, and I again was accomplishing tasks at a much faster rate.
Pro's
Works effectively to help sharpen focus/concentration, and memory retention.
I didn't experience any side effects
High Quality ingredients from trusted US sources
Priced competitively
120 day money back guarantee
Tested by third party's
Con's
Is not an overnight wonder pill, takes several weeks to kick in
Not available in stores
Where To Buy
You can buy Mind Boost securely on their official website.

The price for a one month supply of the complete day and night formula will run you about $97, which includes a 120-day money back guarantee (in fact, any order is backed by this guarantee).
A one month supply of the Day formula will run you about $69, while a 1 month supply of the night formula costs $49. If you buy larger orders (3 months or more) you are entitled to MAJOR discounts of up to 30% off the retail price.
Recommendation
If your'e looking for a healthy, all natural way to help improve your memory, increase your focus and concentration, and stimulate your creativity, I say give Mind Boost a try. It's priced competitively with other Nootropic supplements on the market, and really does help get you back in the swing of things.
Top 3 NootropicsAffiliate Disclosure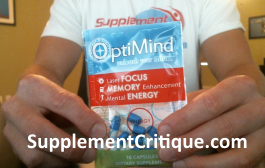 Optimind is the closest thing to Aderall that Ive tested, and Ive tested ALOT of Nootropics.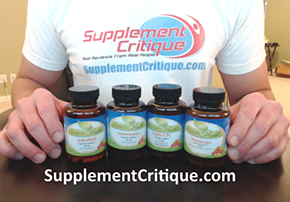 The Nootropics All Star Pack is a GREAT combo of supplements that will improve focus, concentration, and mood.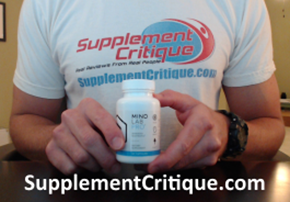 Mind Lab Pro takes a longer, but equally as effective, approach to increasing focus.
How People Found This Review:
and mind boost nootropic
User Reviews

5.0 out of 5 Stars (1 Reviews)
Have you used this supplement?
Great Mental Clarity
Nothing like Adderall / Vyvanse, etc., but I notice a increase in my focus and concentration.

Doesn't seem to come on strong and no comedown effects from what I noticed. The night formula really seems to help me sleep great too.

Was this review helpful to you?
5 out of 7 people found this review helpful.
---
Ask A Question
User Questions and Answers
---

what adiffrent between ( Optimind ) and ( Mind Boost )??? and is ( Mind Boost ) is Nootropics product also ??? and can i am take ( Optimind ) and ( Mind Boost ) with them !!! -marc fadovic

They are both nootropic supplements, but they work somewhat differently. The optimind gives you an immediate boost, and uses stimulants. The MindBoost is more of a slow acting supplement that works over time.  You can use them both at the same time.  Start with a lower than recommended dose of each and adjust from there if necessary.- Rob
Was this question helpful to you?
2 out of 2 people found this question helpful.
ASK A NEW QUESTION
---

Rob can I take Optimind and the night formula from mindboost? -Kathryn

You can. I haven't used the two together, but it could be a good effective stack.- Rob
Was this question helpful to you?
2 out of 2 people found this question helpful.
ASK A NEW QUESTION
---

You stated "closest thing to Aderall that I've tested." I would like to actually like to stop taking Aderall, but can Aderall and Nootropic products be used at the same time? -Mark




I recommend you start by taking a nootropic on a day you don't take Adderall and see how your body responds.  If there are no issues (which there shouldn't be but you want to take it slow just in case) then slowly introduce a low dose of the nootropic with your normal adderall dose.

- Rob

Was this question helpful to you?
2 out of 2 people found this question helpful.

ASK A NEW QUESTION
---

Cn I take Optimind and VigRx Plus together? -Julio

You can. That's not a problem at all.- Rob
Was this question helpful to you?
1 out of 1 people found this question helpful.
ASK A NEW QUESTION
---

Will this help someone with Bipolar, and if not do you have any suggestions for that? -Kathryn

I don't really have expertise in that area. I would consult with your doctor about some potential natural supplements that could help.- Rob
Was this question helpful to you?
1 out of 1 people found this question helpful.
ASK A NEW QUESTION