Note: This is just a review. Click Here to visit the official Optimind website.
If you asked me in 2010 (when I started this site) what a "Nootropic" was, I probably would have said "no f#$kin clue".
Fast forward today, and it's one of the hottest supplements niches out there.

Since then, I've personally tested about 40 different nootropic supplements.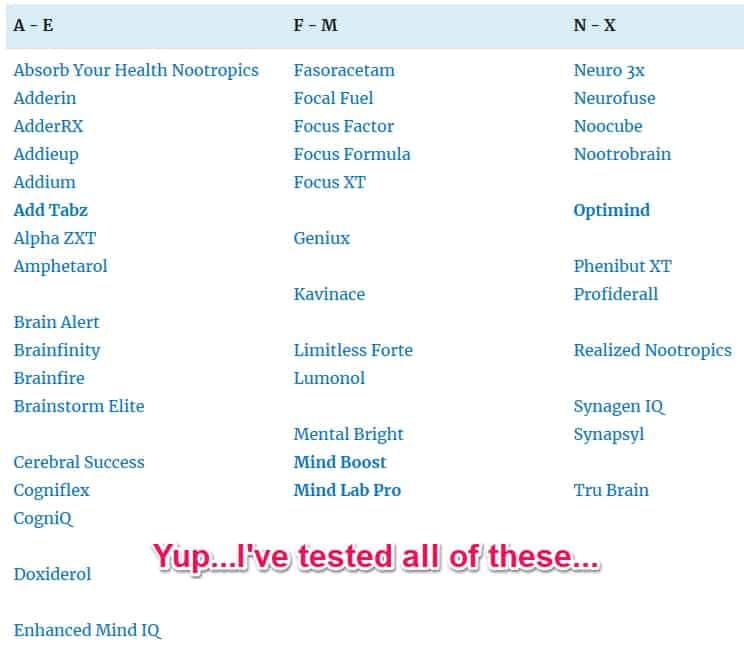 One of those 40 is a pill called Optimind.
You've probably already heard of it, given the literally 100's of sites that have "reviewed" it (but likely NOT taken it).
A "nootropic" is defined as a smart drug or cognitive enhancer that help to improve:
Cognitive function
Memory
Creativity
Motivation
and Focus
There's a TON of these drugs that say their "the #1 nootropic supplement", yet when I tested them they didn't do shit.
So is Optimind different, and more importantly, does it REALLY work?
Well, I personally tested it, and you're about to find out.
Optimind Contents
What is Optimind?
My Results
Optimind With Phenibut
Where To Buy
Recommendation
Watch Our Video Review Or Scroll Down To Read More
What is OptiMind?
Formulated by the same company who developed AllerAdd, Optimind is an all natural nootropics supplement that is designed to promote:
Laser focus,
Increased memory cognition and energy, and
Help improve overall drive.
Since this product is so new to the market, there are very limited reviews and testimonials from OptiMind customers.
I would say that you should start seeing talk on nootropics forums and the like within a few months, maybe even sooner.
Ingredients In Optimind
It uses a complex blend of ingredients that include:
GABA
DMAE
Caffeine
Huperzine A
Phosphatidyl L-Serine
Choline
Alpha Lipoic Acid
Sulbutamine
Vinpocetine
Bacoside A,
Green Tea Leaf extract
L-Tyrosine
Taurine
Vitamins B-6, B-12, and D-3
Here's a snapshot of the Optimind ingredients label: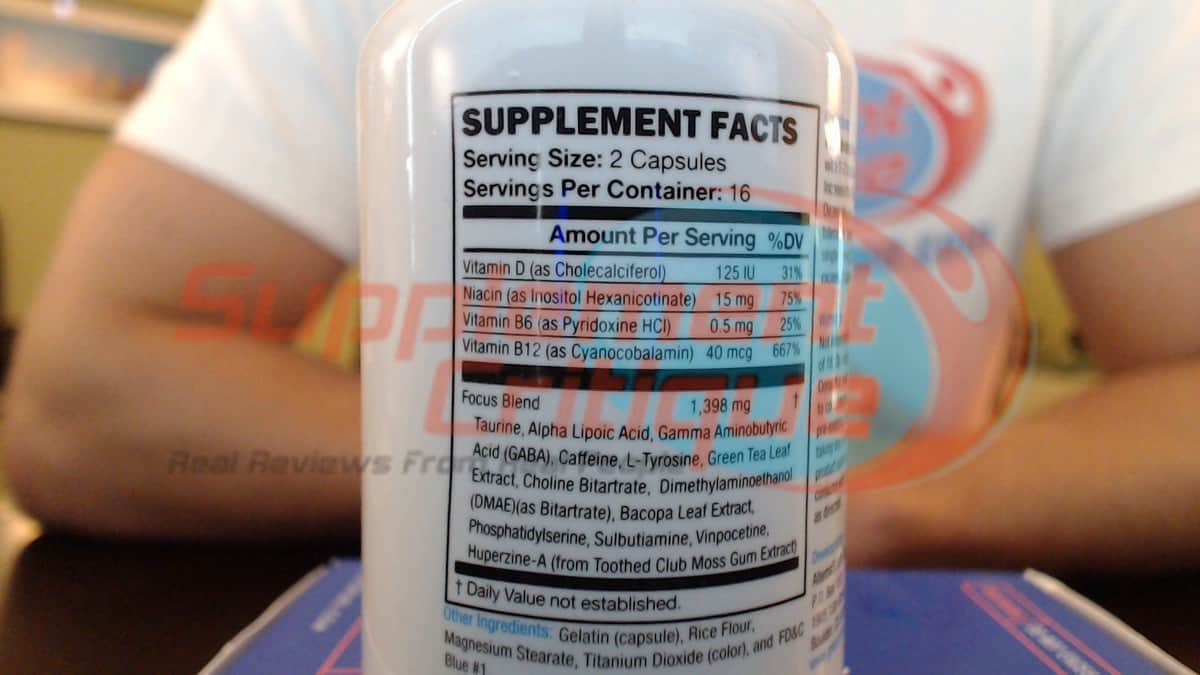 How Each Of These Optimind Ingredients Work
Choline – Choline is an essential nutrient that is actually a precursor to acetylcholine, which is the primary neurotransmitter that is responsible for memory, intelligence, and mood.

It's also been shown to support decision making, as well as reducing excitability and inhibition. (1)
DMAE – Also known as Deanol, DMAE is a chemical compound that is also involved in the series of reactions that taking place to form acetylcholine.

Other than improving memory and mood, DMAE is also known to help increase thinking skills and intelligence. (2)
Vinpocetine – Vinpocetine is a potent anti-inflammatory agent that has been shown to improve memory and cerebral metabolism.

It's use has also been studied as a potential treatment to people suffering from Parkinson's and Alzheimer's disease.
GABA – GABA has been shown to help as a calming agent, and works to perform a regulatory function on melatonin production in humans. (3)
My Optimind Review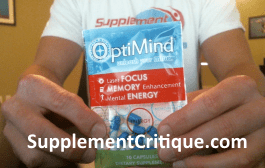 I was sent a welcome package of OptiMind, and started taking it immediately.
When I first tried it out, I hadn't taken too many of these "Nootropic supplements".
However, since then I've tested DOZENS of these supplements, including Enhance Mind IQ, Brain Plus IQ, and plenty of others that label themselves as "adderall alternatives".
But I will say this….it works!
1 – 2 1/2 hours
Within a half hour of taking 2 capsules of OptiMind, I could feel it kicking in.

This supplement contains about 150 mg of caffeine, but the effect wasn't your typical "I'm wide awake but can't focus on mental tasks" kind of effect.

It was more of a "wow, I can see myself getting alot done today" type of effect.
I could feel a surge in clarity about 1 hour after taking Optimind, and I was completing tasks at a record pace.
3 Hours Later
Answering emails was no longer a chore, typing up boring reports suddenly became interesting, and I even managed to get in a 1 1/2 hour workout in before the morning was out.
5 Hours Later
Later on in the day I did start to feel a bit of a crash, but NOTHING like coming down off a really strong stimulant.

It was more of a "ok, I feel like I accomplished everything needed to, I'll just kick my feet up now and watch an episode of Breaking Bad".
Day 2
The next day I decided to test out how OptiMind would affect my competitiveness on the playing field.As many of you who follow my blog probably already know, I'm a pretty avid beach volleyball player that competes at the Open (semi-pro) level.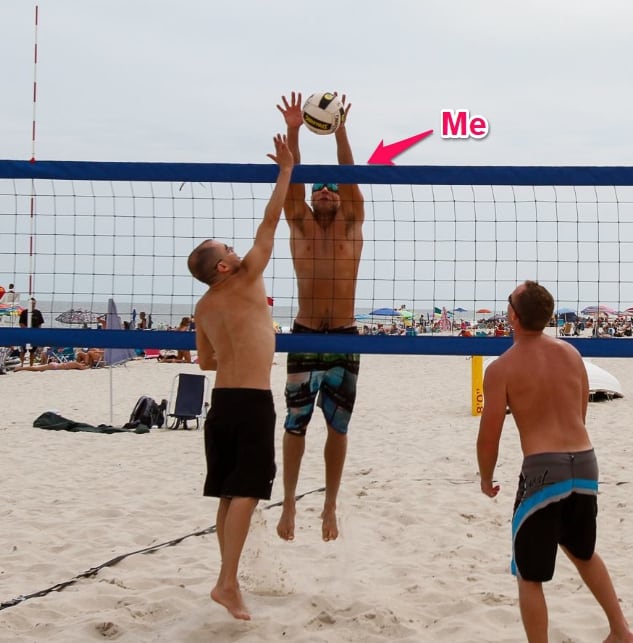 Taking any sort of pharmaceutical drugs is a big No No in sports at this level, so I figured an alternative like this one may give me a much needed boost.
I popped a couple of pills about 1 hour before my first match, and KICKED….SOME….ASS!! I was making snap decisions in the blink of an eye, and my focus was through the roof.

It may have also helped that I didn't drink 6 beers the night before hand, but in any case I could REALLY feel the difference.
Click Here to try out Optimind yourself and see the difference.

Optimind and Phenibut Combo
If you've been following my blog for any length of time, you know I'm a pretty sound advocate of stacking supplements (stacking = taking a combination of supplements).
I've been experimenting with combining Optimind with a wide variety of other nootropics out there, and recently (3 or so months ago) I stacked Optimind with a substance called Phenibut.
What the he#$ is Phenibut?
You've probably never heard of Phenibut up until now, so I'll attempt to give you a brief background of what it is.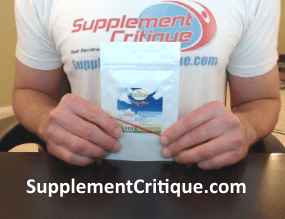 Phenibut was discovered in the late 1960's, and is classified as a neuro-psychotropic drug in Russia when it was first introduced into clinical practice.
Its scientific name is beta-phenyl-gamma-aminobutyric acid HCL, and primarily works on the GABA-B (the same receptors alcohol works on) and to a lesser extent the GABA-A receptors.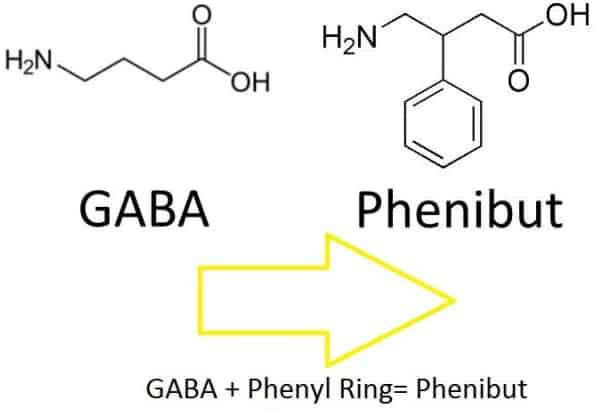 While it "is" classified as a drug in Russia and most of Europe, Phenibut is actually classified as a nootropic herbal substance here in the US.  As such, it does NOTrequire a prescription from a Doctor, and you can purchase it cheaply over the counter.
Even though it's probably the closest xanax alternative I've probably ever come across.
What Does Phenibut Do?
According to the scientific literature, Phenibut has a wide number of uses, including:
Relieves tension / anxiety
Reduces fear (including social phobias)
Improves sleep quality
Lowers stress levels without adversely affecting performance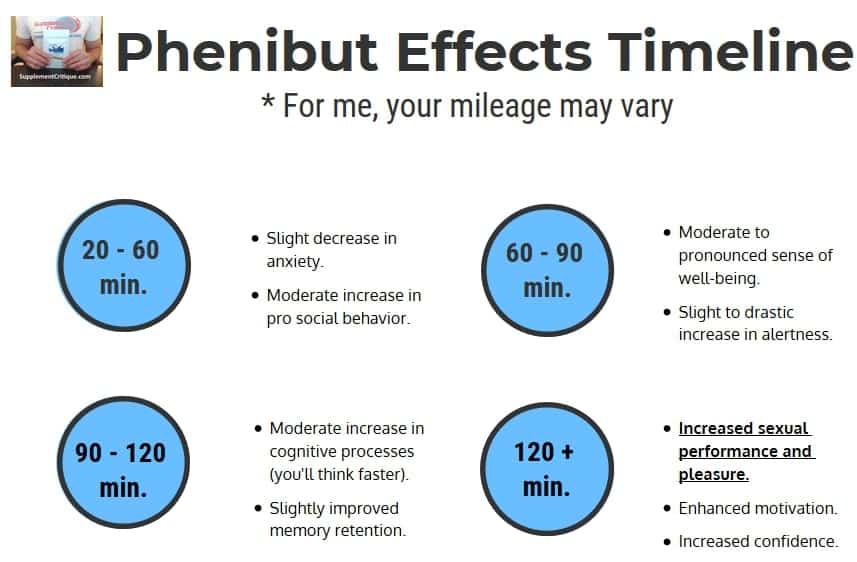 I want you to pay particularly close attention to that last bullet point….because that's a key component of what makes the Optimind and Phenibut combo so effective. 
You see, in high doses of Phenibut (typically 2+ grams), the feeling you get from Phenibut is very sedative (at least for me).  It produces feelings of relaxation, extreme calmness, and much lower anxiety levels.
Low Doses Of Phenibut Are KEY
HOWEVER, what I realized is that at relatively LOW doses of Phenibut (250 – 750 mg), especially when combined with a stimulant like Optimind, the feeling is quite the opposite.
What I found that is if you take a small dose of Phenibut on an empty stomach first thing in the morning, AND combine it with the stimulants and all natural herbs in Optimind, the feeling of focus and concentration you get is through the ROOF.
If you've ever taken an Adderall pill before, you know what I'm talking about.  Typically your focus, memory, mood, and concentration is laser like when taking Adderall.
The combo of Phenibut and Optimind feels almost IDENTICAL to that.  However, the best part about the Phenibut is, unlike the nasty anxiety / crash you get with Adderall, the Phenibut essentially ERASES these side effects.
So essentially you're left with a very CLEAN feeling sense of awareness, improved mood, and above all, laser-like focus and concentration.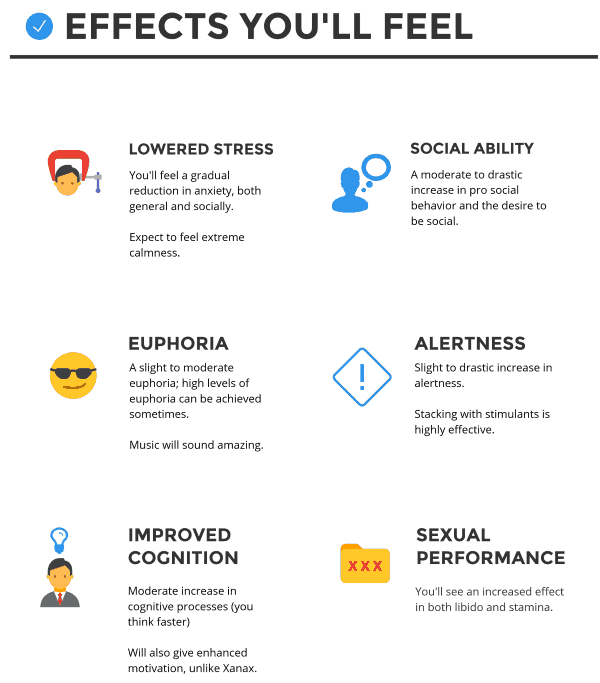 I've tried several brands of Phenibut, and the vast majority are pretty good.  However, if you're looking for the BEST of the BEST,  check out the AbsorbYourHealth.com brand.

It's by far the most POTENT and EFFECTIVE Phenibut I've tried to date.  One word of caution though…if you decide to stack Optimind with Phenibut, only do it 1 or 2 times per week.  Phenibut has the ability to build a tolerance very quickly, so the more often you take it the less effective it becomes.
If you stick to 1 or 2 times per week with at least a 3 – 4 day break in between, you should be good to go.
Rough Breakdown Of How To Take Phenibut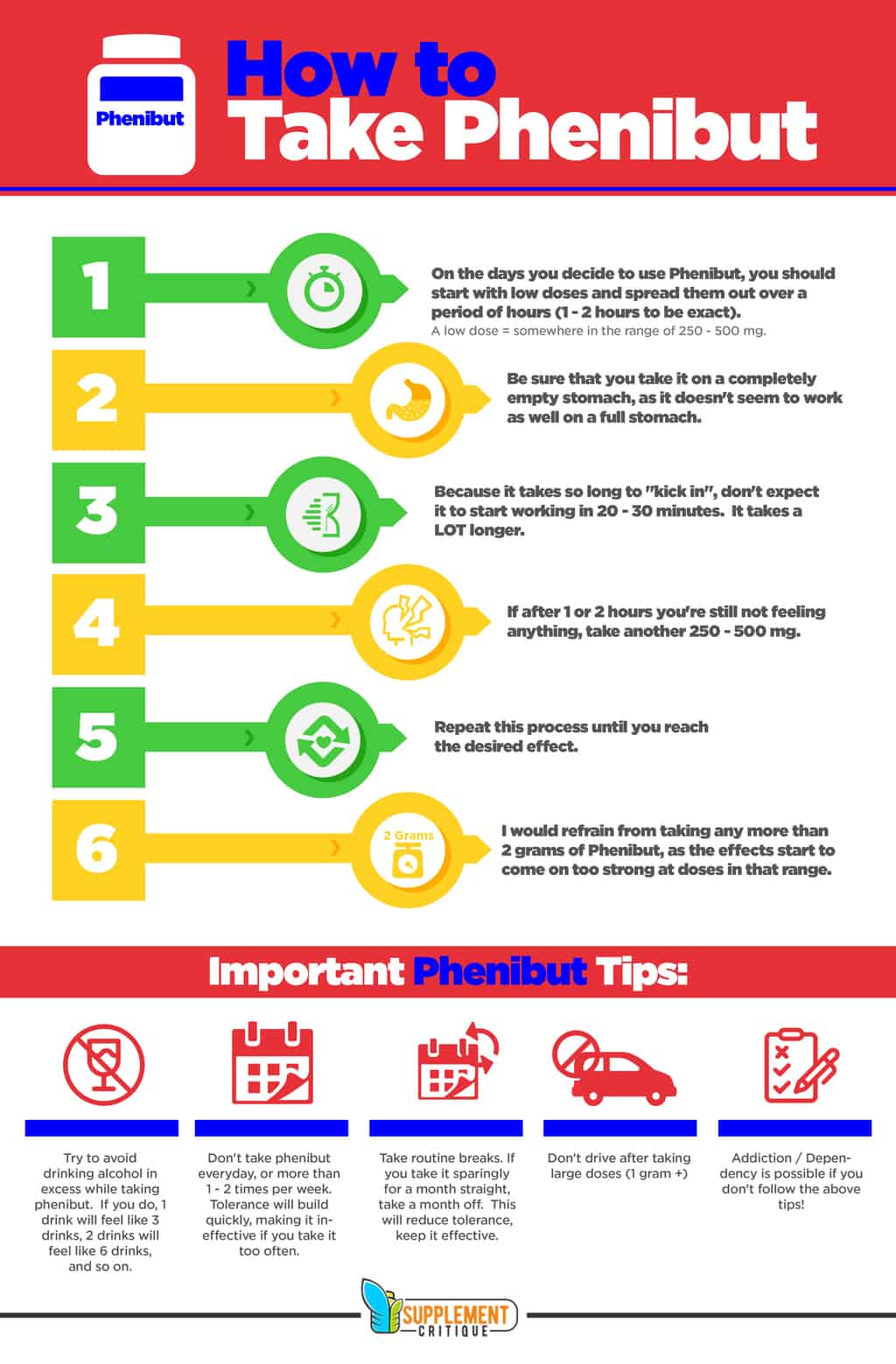 Optimind Pro's
Works great
No side effects (for me at least)
All natural ingredients
Competitively Priced
Used by business executives, athletes, entrepreneurs, and students
Optimind Con's
Not available in stores as of this review
Shouldn't take if your under 18
Probably should not take in conjunction with other medications
The 3 Reasons I Think It's The Best Nootropic
Unlike most other Nootropics, they don't pump their formula full of a ton of caffeine.
There's

no hard "crash"

at the end of the day.
It helps improve focus and concentration DRAMATICALLY
Where To Buy OptiMind
As of this review, you can only purchase OptiMind on their official site.

A single bottle sells for about $43, and is backed by a 30-day money back guarantee.They also have a trial version of their product, with a 10 pack selling for $3. You have 14 days to use it, and after that they send you a bottle and charge $43. This gives you a great chance to test out the supplement yourself, without making a hefty upfront financial commitment.
OptiMind is not available in stores like GNC, Vitamin Shoppe, Walgreens / CVS, Walmart, or online retailer sites like amazon or ebay.
What Countries Does Optimind Sell To?
As of 12/14/2016, Optimind is available in the following countries:  United Kingdom, Canada, Australia, Austria, Belgium, Denmark, Finland, France, Greece, Hungary, Ireland, Italy, Luxembourg, Netherlands, Poland, Portugal, Spain, and Sweden.
So now that you have a brief synopsis of the ingredients, how it works, and where to buy, let's dive into my own personal experience.
Update 9/30/2015:  We've seen multiple reports that counterfeit Optimind is being sold on Amazon.com.Make sure you buy it directly from the Optimind website.

Optimind Recommendation
In an increasingly competitive marketplace for Nootropic supplements, I personally think that OptiMind is one of the best formulas I've tested to date.

Their well optimized ingredient list, competitive price point, well designed packaging, and the supplements very effectiveness alludes to the fact that this is really a company that is looking to develop an award winning product. I would highly recommend OptiMind to anyone looking to gain an edge in the classroom, boardroom, or playing field.
Have You Used OptiMind?

Leave Your Review Below!
References
1. Choline: Uses, Side Effects, Interactions, and Dosing –
WebMD.com
2. DMAE – What Should I Know About It? –
About.com
3. GABA's calming effects –
Wikipedia.org
How People Found This Review:
and optimind, and optimind review, and optimind reviews, and adderin scam, and optimind side effects, and does optimind work
User Reviews
Optimind Review

By

Clayton Fisher

Jun 6, 2017

This product is great. If you are looking for a substitute for energy drinks and the like, this is a great product to try.

The product itself is awesome. However, the cancel subscription is incredibly shady.

I tried to cancel several times and was still charged. It's almost as though they use that method to force people to pay for a month after receiving the free trial.

The product is great. Will recommend to friends if they change this issue.

It's borderline theft. It's also not a great way to rack in customers, although I see the reasoning behind it. Another alternative may be selling Optimind as a powder supplement instead of simply a pill.

It may produce larger sales and eliminate capsule costs. Personally I pour my pill into a small cup of water for more immediate effects.

Love you guys. Quit charging people on the DL and make customer service a priority.

Ill come back, so will others.


Was this review helpful to you?
71 out of 73 people found this review helpful.
---
Kratom Vs. Optimind

I've tried both of your suggestions. I have taken Kratom and Optimind.

This review is for both.

With the Kratom, I definitely feel more relief from pain as opposed to laser-like focus. There is a bit of a motivation factor with Kratom though.

I feel more motivated to get things done, albeit to a lesser extent than I do with Optimind.

The Optimind and Phenibut is awesome! I actually take a larger dose of both than what you suggested, but the Phenibut completely relieves any of the anxiety I get from the caffeine content in Optimind.

Is it exactly like Adderall? In my opinion, no.

But it's pretty damn close!.


Was this review helpful to you?
33 out of 34 people found this review helpful.
---
Ava's Review

I was a bit disappointed with OptiMind. It works, don't get me wrong, but I don't think it is particularly strong.

It only lasts for about 1-2 hours. I've tried iQ2Labs and AlphaBrain, and they are much stronger.

I guess if you have never tried Nootropics and want to start with a light version, it does the job.


Was this review helpful to you?
24 out of 26 people found this review helpful.
---
Impressive
I've tested a lot of these so-called "brain supplements" and most of them so far have been bunk.
It was very refreshing to find a supplement that actually does what it says it will.
Just like your review says, I could feel the clarity and focus kick in after about an hour, and it seems to last for about 4 hours on one dose.
I tried it with the Phenibut but that just made me feel sleepy.
Maybe I'll give that a shot again, but in the meantime, Ill just stick with my daily dose of Optimind.
Thanks for recommending Optimind!

Was this review helpful to you?
11 out of 12 people found this review helpful.
---
Great!

By

Ugnius Neverdauskas

Apr 14, 2017

I've been trying many supplements. I have tried Nootropics, natural Vegansafe B-12 (methylcobalamin, adenosylcobalamin), Rite Start Transfer Factors and many many more.

However, OPTIMIND is the ONLY pill that has ever worked at all. Recommend to everybody.

Just don't mix with alcohol! It will be an expensive hangover.


Was this review helpful to you?
15 out of 21 people found this review helpful.
---
Click Here To Visit The Official Optimind Site

www.Optimind.com
Ask A Question
User Questions and Answers
---

Whats the withdrawal like? If I use this product for a month what will I experience if i decide to stop? -Lisa

I used it for about 6 weeks total, and when I stopped I didn't experience any withdrawal. The only thing I would note is that my normal focus / cognition levels seemed to return to baseline after about a week of refraining from use.- Rob
Was this question helpful to you?
64

out of 79 people found this question helpful.
ASK A NEW QUESTION
---

How long did your energy last? I work 12 hour swing shifts, and I'm hoping this will help me focus at work. -Kacee




I divide up my dosage by taking 2 capsules first thing in the morning on an empty stomach. Then I re-dose every few hours or so, typically 1 - 2 capsules.  For me, the effects last all day, But everyone is different so it takes a bit of experimenting to find the right dose.

- Rob
Was this question helpful to you?
54

out of 69 people found this question helpful.
ASK A NEW QUESTION
---

Can I buy this in stores like GNC, Walmart, or Walgreens / CVS? -Dave

No, it is only available on their official site.- Rob
Was this question helpful to you?
44

out of 56 people found this question helpful.
ASK A NEW QUESTION
---

What's the recommended number of pills to be taking daily? -Brendan

They recommend a dose of 2 capsules daily, but they encourage you to experiment by starting with one. They also note that you don't need to take it every day. You can save it for just those times you need more energy and focus.- Rob
Was this question helpful to you?
28

out of 30 people found this question helpful.
ASK A NEW QUESTION
---

Is this product available in Canada? -Al Morpurgo

No I believe it's only available in the US.- Rob
Was this question helpful to you?
18

out of 27 people found this question helpful.
ASK A NEW QUESTION
---