Note: This is just a review. Click Here to visit the official Addieup website.
AddieUP is a natural supplement that can be used to increase energy and improve mental focus. It was developed by Dr. Mike Baker, a chiropractor who was looking for an alternative to the Adderall and other prescription medications he'd been taking for his ADHD since he was a kid.
Over the years, such medications have been more and more widely used as energy and cognitive focus boosters by people who don't suffer from ADD/ADHD.
AddieUP is marketed to these people, who want the benefits, but want to get them from something they can legally obtain.
The claim is that by taking AddieUP, your abilities will improve in the areas of energy, focus, and concentration.
You'll be able to ace that exam, finish that paper, or deliver that sales pitch, with more clarity, organization, and efficiency than without it. AddieUP is more than just energy.
It's also mental focus and cognitive clarity.
Watch My Video Review Below
Click Here
to read my written review and evaluation of Addieup.
AddieUP Ingredients and How They Work
Dr. Baker's AddieUP formula relies on both stimulants and nootropics.

While stimulants provide the energy, nootropics (also known as smart drugs) improve brain function by increasing the supply of oxygen to the brain and stimulating nerve growth.
The stimulants in Addieup include:
Yerba Mate which is a balanced stimulant that also functions as an antioxidant and includes 24 vitamins and minerals.
Guarana which provides energy and endurance while improving cognitive ability.
Caffeine Anhydrous which stimulates the central nervous system to prevent drowsiness and increase alertness.
DMAA comes from geranium oil and is known to help with energy. There is some controversy around DMAA. There is a push to ban it due to the possibility that it can constrict blood vessels, thereby increasing blood pressure.
The nootropics in Addieup include:
Huperzia Serrata which can help protect the brain against free radical damage. It also supports memory and concentration.
Ginkgo Biloba which enhances memory, cognition, and attention levels through the presence of antioxidants.
Choline which may help prevent memory loss associated with aging by protecting and restoring the dendrites of the brain cells, maintaining optimal communication between nerve endings.
You should take 1 to 3 AddieUPcapsules daily, making sure not to exceed 3 in a 24 hour period. A look at the testimonials reveals that some people do well with 1 or 2 in the morning. Some like to add 1 later in the day. And some like to take 3 in the morning all at once.

My Results With Addieup
I purchased a bottle of Addie Up quite sometime ago and personally had a chance to test it out recently and I have to say it is probably the most effective Nootropic supplement I've tried to date. The directions on the bottle state that a serving size is 2 capsules, but as always I only took half a dosage to start. The reason I do this is because if i'm going to get any side effects from a supplement, I want it to be the least amount possible.
That said, it took about an hour for the Addieup to kick in, and my mental clarity and focus was amazing to say the least. I'm on my computer alot, and also do alot of research on various supplements and health trends, so sometimes it can be quite hard to focus for long periods of time. But with this I was able to bounce from task to task with relative ease, and the feeling lasted for hours.
One other thing I wanted to note was that I actually experienced a pretty harsh comedown from Addieup. It seemed to kind of hit me all of a sudden, and left me laying on the couch for a good 3 hours at the end of a long day.
I even felt the after effects the next day, and what was even more surprising was that i slept fairly well the night that I took it. I decided not to take it the following day and started to feel the effects wear off throughout the day.

I continued to take it every other day for the next few weeks, and got an amazing amount of work done. What's more is I feel as though I didn't build up a tolerance to it, which is something very common with Nootropics of this type.
Like any supplement though, including Addieup, there was the potential for side effects, and I had a couple.
One thing I noticed was I felt very thirsty all day, like, I couldn't drink enough water to feel hydrated even though I was pissing clear (an indication you are properly hydrated). The next morning I also felt like I had taken a cold medicine, similar to something like the over the counter cold remedy Sudafed. It wasn't a pronounced side effect, but I definitely got that feeling.
I did a little research and found that one of the active ingredients in Addieup, called 1,3, dimethylamylamine, was originally used as a decongestant. Who would have thought!
It also seemed to cause a small bit of anxiety, but I took a small dose of phenibut and that cleared it right up within an hour or so.

Update!! (7/15/2015) The Addieup Formula Has Changed…
I've been compelled to change up this review for quite sometime now, but haven't had a chance to due to time constraints. When I originally took Addieup, it contained an ingredient called 1,3 Dimethylamylamine, or DMAA, which was the primary ingredient.
HOWEVER, in late 2013, the FDA halted the sale of products containing DMAA (including Addieup) and as a result, the makers of this supplement were forced to stop selling it until they could make a newer formula without DMAA.
This REALLY sucks because DMAA worked great for focus and concentration, and even worked well as a pre workout supplement.
While I haven't had the chance to try out the new formula, I researched their official site and it looks like the new formula contains many of the same ingredients that the old bottle did, with the addition of beta phenylethylamine, dendrobium extract, hordenine HCL, and m-methyl phenylethylamine HCL.
I cannot personally speak to the effectiveness of Addieup now, but I do plan on ordering a bottle for testing soon. Unfortunately, I searched around for other (updated) reviews of the new Addieup formula, but practically every site I came across was talking about the old one.
Give me a couple of weeks and I should have a new review posted. In the meantime, check out a supplement called Optimind, which is one that I recently got a chance to test out.
When stacked with a compound called Phenibut, it is LITERALLY the only thing I've tested that VERY closely acts as an OTC equivalent to drugs like Adderall, Vyvanse, and Ritalin.
AddieUP Pros and Cons
Advantages of AddieUP
It works extremely well for mental clarity and focus.
Only small amounts of stimulants.
Fairly priced when stacked up to the competition.
It's available without a prescription.
It uses natural ingredients.
All ingredients are listed on the website.
There is a money back guarantee.
Disadvantages of AddieUP
Ingredient amounts are not listed.
Not sold in stores from what I can tell.
No doctor endorsements or reviews.
Small chance of side effects.
Where to Buy
You can purchase AddieUP from their official website, www.Addieup.com. You can get a 30 capsule bottle for $39.99, a buy 2 get 1 free deal at $119.90, or a Buy 3 Get 2 Free for $149.75. There is 60 day money back guarantee.
Conclusion
AddieUP is marketed as a supplement that will increase your energy and mental focus. Based on my own personal experiences, and the experiences of others, I think Addieup is worthy of a shot. If you are looking for something to help give you an edge in the classroom, I would highly recommend it. One thing I would like to note though is that you should only start with 1 pill to assess your overall tolerance. I would also suggest that if you end up trying the sample pack and like it, that you buy a 60 count bottle to save big.
Have You Used Addieup? Leave Your Review Below!
Top 3 NootropicsAffiliate Disclosure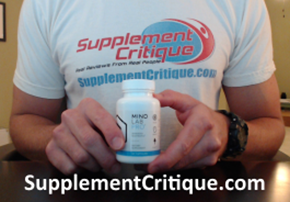 Mind Lab Pro is a VERY effective nootropic for focus, concentration, short / long term memory, and more.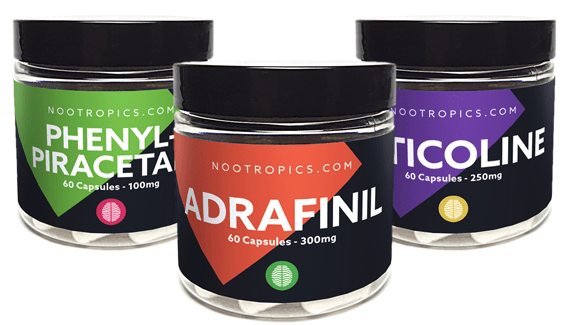 The Ultimate Nootropics Stack by Nootropics.com is one of the most effective stacks I've taken.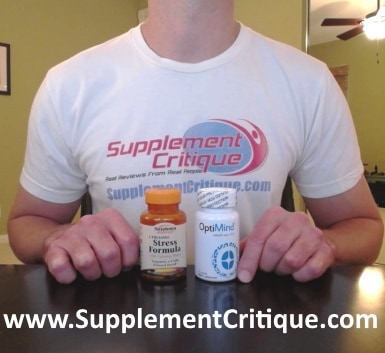 The combo of L-Theanine and Caffeine is a well known nootropic stack that really works.
User Reviews

2.5 out of 5 Stars (2 Reviews)
Have you used this supplement?
Sawon's Review
I am taking everyday 1 addieup pill and honestly I got a great result. It's very powerful and and it works within half an hour after taking the pill.

Was this review helpful to you?

---
Dont take this stuff, i took it first 2 days fine but by the third i got so jittery and weird feeling i had to stop, the next day i took non i got so deppressed it was unbaeunbareable, this stuff is bad!

Was this review helpful to you?
0 out of 1 people found this review helpful.
---
Want To See What SupplementsWork Like Adderall?

Click Here To Find Out!
Ask A Question
User Questions and Answers
No Questions Have Been Answered For This Article.