Send Us Your Supplement For Review!
Do you have a great supplement you would like us to test out? If you're looking for an honest, unbiased review of your supplement, please send samples to the following address:
SupplementCritique.com
5500 Military Trail #22-174
Jupiter Florida 33458
USA
All products are reviewed in the order received, and you can expect a review of your product up within 1 month of us receiving it. If you have any questions you can always contact us!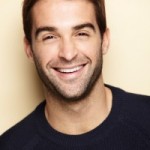 Rob
SupplementCritique.com