Alpha Brain Review – Brain Booster?
By:
Rob Miller
Fact Checked On: 5-2-2018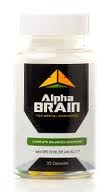 Alpha Brain Overview
The supplement manufacturer Onnit Labs calls Alpha Brain the first complete balanced nootropic. What this can mean to you is:
Elevated focus and mental clarity
Remaining calm in stressful situations
Lucid dreams
Enhanced creativity
Better strategic planning
All told, you'll perform both mentally and physically at optimal levels. You'll get in the zone and stay there, allowing you to function at levels you've never achieved before.
Because Alpha Brain is a nootropic, it can be classified as a non-prescription alternative to ADD/ADHD medications. The Alpha Brain website, however, does not mention ADD/ADHD. They have chosen to present their product instead as a tool to enhance energy, focus, and dreams.
Alpha Brain Ingredients and How They Work
All the ingredients and amounts are listed on the Alpha Brain website.

They include:
Vitamin B6 helps with several bodily functions including the production of serotonin and dopamine.
Alpha GPC (choline) increases the secretion of acetylcholine which is linked to memory, focus, and REM sleep states.
Huperzia Serrata makes more acetylcholine available to the brain by inhibiting its breakdown.
Vinpocetine increases circulation and blood flow which increases the amount of oxygen delivered to the brain.
AC-11 is a proprietary compound which has been shown to help the body naturally repair DNA.
Bacopa Monniere has been used for centuries in India to enhance clear thinking.
Pterostilbene is an antioxidant from blueberries quickly overtaking resveratrol in popularity.
L-Tyrosine boosts brain function as a precursor to L-dopa.
L-Theanine provides a sense of calm and balance.
Oat Straw helps de-stress the body and mind and increases attention span.
Phosphatidylserine enhances physical and mental performance by reducing stress and increasing the ability to exercise.
The recommended dose is 1 to 2 capsules in the morning or early afternoon, preferably with a light meal. You can take more or less
depending on body size and tolerance, but you should not take more than 3 capsules at a time or more than 4 in a 24 hour period.
Alpha Brain Pros and Cons
Advantages of Alpha
Brain
There are lots of Alpha Brain reviews from people who found it to work well.
It will not show up on an employment or competition drug screen.
There is a money back guarantee.
Disadvantages of Alpha Brain
There are plenty of Alpha Brain reviews from guys who didn't get the results they were looking for.
It's expensive.
Where to Buy
You can purchase Alpha Brain from the website. The 30 count bottle costs $34.95. You'll save money if you buy bigger quantities. The 2 pack costs $59.41. Or you can get a 90 count jar for $79.95. There's a 90 day money back guarantee.If you contact them within 30 days of purchasing your first 30 count bottle, they don't require that you return the product in order to get your refund.
Conclusion
As far as brain enhancing supplements go, Alpha Brainseems like it may be one of the better formulated options. They are certainly more forthcoming than most with their information regarding both product and manufacturer.

And that's a good start. It can get pretty expensive if you use it as directed over the long term. We suggest you be prepared to take advantage of the guarantee.
Have You Used Alpha Brain? Leave Your Review Below!
Top 3 NootropicsAffiliate Disclosure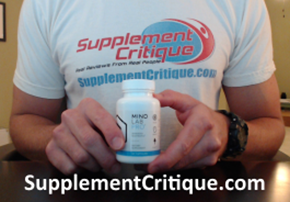 Mind Lab Pro is a VERY effective nootropic for focus, concentration, short / long term memory, and more.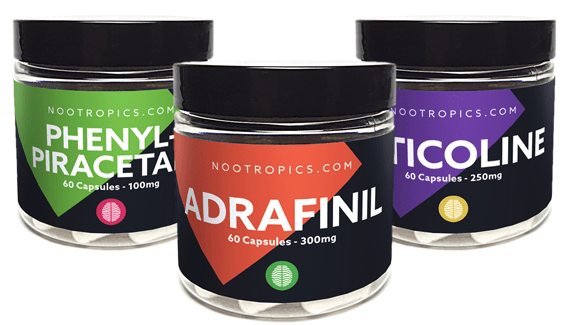 The Ultimate Nootropics Stack by Nootropics.com is one of the most effective stacks I've taken.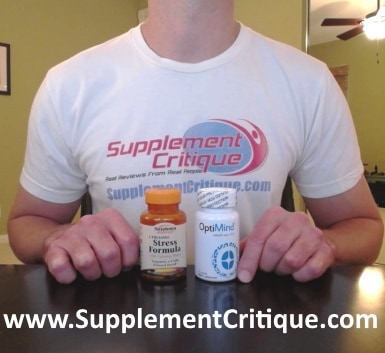 The combo of L-Theanine and Caffeine is a well known nootropic stack that really works.
Want To See What SupplementsWork Like Adderall?

Click Here To Find Out!
Ask A Question
User Questions and Answers
No Questions Have Been Answered For This Article.