Hey There,  Looks like you have a question about a supplement?
Simply use the form below and I'll try to get back to you within 24 hours.
Keep in mind that I get a TON of email everyday, so PLEASE be patient!
If you prefer the old-fashioned method of communication, you can always send us a letter to our office in Florida:
Address:  5500 Military Trail #22-174
Jupiter, FL  33458
I look forward to speaking with you soon!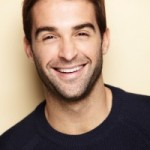 Rob Miller
SupplementCritique.com

How People Found This Review:
and ContactUs|SupplementCritique