Welcome To The Most
Factual

,

Unbiased

, and

REAL

Supplement Review Site On The Internet…

The goal of our site is to give you unbiased and fair reviews of a wide variety of supplements.

With so many review sites out there giving you unprofessional and biased information, we aim to change all of that.

What follows on this site is a detailed analysis of the products we come across, and in some cases, we actually test the product out ourselves for its potency and effectiveness.

Check out just a sample of the supplements we personally tested below!


So what makes us different from other review sites?


We've spent $1,000's on a wide variety of supplements
We've SAVED 1,000's of people $100,000+ on bogus products and scams
We Provide Unbiased, Factual Reviews
We tell you about the side effects they don't want you to know about
Get REAL reviews from REAL people
Our team personally tests 100's of supplements
We only recommend products we've actually used and tested indpendently
How exactly do we rate these products?Well, we base our findings on a wide variety of criteria, and break it down into very easy to understand findings.


The promise of this site is to let you know the results that both men and women had with these products, and evaluate their effectiveness based on various results.


The Criteria that we use to evaluate these supplements include:
Our own personal testing
User reviews and ratings
Potential for side effects
Manufacturers Reputation
Safety of the Supplement
Ingredient Effectiveness
How they compare to related supplements
Based on the above criteria, we rank these supplements in accordance with their effectiveness and results.

We also aim to provide you with our top choices based on these variables, and give you our unbiased findings.



Jump To Our Top Pickers In:

Pre Workout – Testosterone Boosters – Male Enhancement – Fat Burners – HGH – Weight Loss – Nootropics – Creatine – Joint Health – Sleep Aids – Stress Relief
Looking for an effective fat burner, but don't have a ton of money to spend?

I personally scoured 3 different Walmarts near me in an effort to see which fat burners REALLY do work.


I spoke with employees, a few customers, and even tried a few myself!


Check out our in depth article on the best weight loss pills available at Walmart.


SupplementCritique.com Top Picks
We write about a wide variety of supplements, including everything from bodybuilding to weight loss.

From time to time we will also write about certain supplements upon the request of one of our visitors.

If you have a specific supplement you would like us to review, or have tried one and would like to give your feedback, we invite you to contact us or post a comment on the specific product you have used.

Below are our top choices for various supplements.



Our Top Male Enhancement Supplement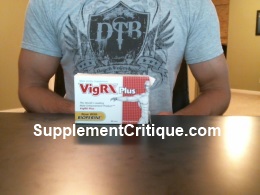 Think that all male enhancement products are just a scam?

We have actually tried quite a few ourselves,  and have narrowed down our choices to the top 3 male enhancement supplements in their category.

Vigrx Plus takes the number 1 spot for a variety of reasons, but the most important is it's effectiveness.


Vigrx Plus is one of the only male enhancement supplements that can say they have had a clinical study conducted, and the results were phenomenal.

If you are looking for an all natural, healthy alternative to synthetic erectile dysfunction drugs, Vigrx Plus is it.


Our Top Fat Burning Supplement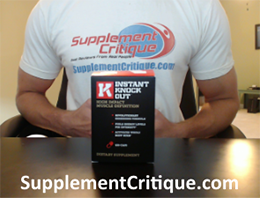 Our team has personally tested over 20 different fat burning / weight loss supplements, and have found that Instant Knockout is a winner.

This thermogenic formula uses all natural ingredients to help boost your energy, shed your stored fat, and increase your metabolism.


Instant Knockout is actually one of the most powerful fat burning supplements on the market, and is very comparable to pills such as Xenadrine and Hydroxycut, but without the side effects.

If you are looking for an effective weight loss supplement, Instant Knockout is it.


Our Top Testosterone Boosting Supplement – Testofuel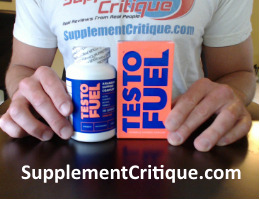 Testofuel is our #1 testosterone boosting supplement for a number of reasons, but the primary reason is…it works!

Out of the dozens of different testosterone supplements we've tested, this one comes out on top.

It produces a wide variety of benefits including increase lean muscle mass, decreased fat storage, improved energy and libido, and better overall general health.
The primary purpose behind Testofuel is to increase your bodies natural production of Testosterone, and their proprietary formulation does just that.

It uses key ingredients, including D-Aspartic Acid, which has been shown in several credible studies to help enhance luteinizing hormone and testosterone by as much as 46% and 45% respectively.


Our Top HGH Releaser
One of the fastest growing segments of the supplement industry, HGH releasers have taken the market by storm.

We have personally reviewed over 20 different types of these products, and found that HyperGH 14X is the best one.

HyperGH 14X is designed to help increase muscle growth through all natural ingredients which help to stimulate your bodies all natural production of HGH.


While controversial in nature and not yet approved by the FDA, I have personally used HyperGH 14X with fantastic results.


Our Top Nootropic Supplement
Nootropics are a new category of supplements here on SupplementCritique.com, and there has been a surge in new products popping up.

Basically, nootropics are all natural alternatives to ADD / ADHD medications that are supposed to help improve memory, cognition, and short / long term memory.


One recent supplement I got a chance to test out is called Optimind.

  Optimind is one of the ONLY all natural supplements I've ever tested that works very closely to pharmaceutical Add/ADHD medications like Aderal and Vyvanz.



Our Top Creatine Supplement
Every guy knows that if you are looking to pack on serious muscle mass, the surest way to do it is through the use of creatine.

Muscle Advance Creatine is a very powerful creatine supplement that works.

It is one of the only creatines on the market that does not contain synthetic by products or harmful chemicals, and we have personally used it for dramatic results.


If you are looking for a quality creatine supplement that doesn't break the bank, Muscle Advance Creatine is it.


The Crazy Mass cutting stack is a unique blend of supplements that aim to help guys who are struggling to get rid of that stubborn body fat, as well as help maintain / build lean muscle.


It's made up of 4 different supplements that include Paravar, Testosterone-Max, Winstral, and Clenn Max, all of which work to act as an alternative to steroids.


The Crazy Mass line also produces a number of other supplement stacks that work to target different things, so they have a range of supplements that can help any number of guys depending on their goals.


We had a chance to test out the cutting stack, with great results.

Click Here to read our review and learn more.


Our Favorite Prostate Supplement – Prostacet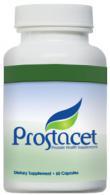 A healthy prostate is essential for any man looking to seek a better quality of life.

Prostacet is designed to support the health of the prostate, maintain healthy function, and support normal bladder health and urine flow.

It is a highly rated supplement that has helped thousands of men get rid of their problems once and for all.


What makes Prostacet so effective is its formulation.

The high quality ingredients in Prostacet include Saw Palmetto and Lycopene, two vital ingredients that help nourish this vital organ.

If your looking for something that can help you with your embarrassing prostate problems, you should try Prostacet.


Right now, they currently have several specials to help make this award winning supplement more affordable.


That's all the category's we cover for now.
Be sure to bookmark us and tell us about your friends, especially if they are looking for any of the supplements mentioned above.
If you have any questions about our reviews, feel free to visit our
contact us
page and send us an email. We would love to hear from you!
Top 25 Reviews on SupplementCritique.com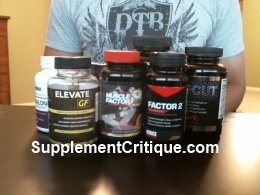 #1 Anabolic RX24 – The makers of this supplement claim that Sullivan Stapleton used this supplement to prepare for the movie "300: Rise of an empire". But he didn't.



#2 Synapsyl – The makers of this supplement actually call it "Viagra for the brain". But does it really work?

I personally tested it out, check out my review.


#3  Nugenix – Nugenix is one of the most popular testosterone boosters on the market, and we recently got a chance to test it out ourselves. Check out our review to learn more.


#4 Alpha Fuel – This supplement uses false reviews from paid actors to help boost their credibility. Don't believe me? Read my review to learn more.


#5  Ripped Muscle X – There are wide variations of the spelling of this pre-workout supplement, but the end result is apparently the same. It gets you jacked, quick!

Or so they say…
#6  Alpha Cut HD – Commonly paired with Ripped Muscle X, learn the truth behind this "supposed" cleansing enhancer.


#7  Andro 400 – This supplement is an all natural testosterone booster that claims it's side effect free. But that's not what we learned. Read our review to find out.


#8  Abs After 40 – This program is brought to you by the folks over at Six Pack Shortcuts, by Mike Chang. But does it really work? I got the inside scoop on this program.


#9  Bio X4 – Made by a company called Nucific, this supplement is a probiotic that promises numerous benefits.

But at close to 1,000 dollars a year to buy it, is it really worth it?


#10  Test X180 – Made by the same company that makes Force Factor, Test X 180 is their testosterone boosting supplement.


#11  Man1 Man Oil – Man1 Man Oil reportedly helps to relieve dry, red, itchy skin that's caused by excessive or agressive masturbation. But does it really work? Find out here.


#12  Biomuscle XR – This supplement uses fake reviews, says it promotes lean muscle growth, and lures unsuspecting customers in with a free trial. Learn more about what we found out.


#13  Blackcore Edge – Blackcore Edge calls itself a lot of things, including a pre workout, a testosterone booster, and a male enhancement supplement. But does it really work? Find out here.


#14  Spartagen XT – This supplement promises to boost sex drive / libido, as well as help you look and feel stronger.

I personally tested it, find out if it works here.


#15  Megadrox – Apparently, the combination of Megadrox and Testadrox is being advertised all over the internet as a "miracle combination".

You won't believe what we found out though.


#16  4 Gauge – A newly released pre workout powder, 4 Gauge promises to take your workouts to a whole new level with an innovative formula.


#17  CogniFlex – This supplement claims it was the inspiration behind the movie Limitless starring Bradley Cooper.

But you won't BELIEVE what we found out!


#18  Noxitril – This is another supplement that promises a lot of things, and even has the science to back it up. See what we found out in this review.


#19  Adderin – This product suspiciously looks and sounds like Addium, and you won't believe what we found out in this review.


#20  Growth Factor 9 – This supplement is an HGH releaser which is said to help promote greater stamina and endurance, increased muscle mass, and much more.


#21  Eco slim – This product takes a unique approach to weight loss.

It promises to help regulate metabolism, encourage breakdown of fat, and boost your energy. But does it really work?


#22  Geniux – Smart pill or scam pill?

Well, once you read what we found out, you'll likely think twice about ordering Geniux.


#23  King Size Male Enhancement – Here's another supplement that claims to increase the size of your "you know what".

Once you read this you'll see why it's a total scam.


#24  Brain Plus IQ – Does Leonardo Dicaprio really use this supplement to promote "unbeatable work ethic and creativity"? Fat Chance!

See what we found out about this supplement that calls itself "Viagra For The Brain".


Latest Scam Report!



How People Found This Review:
and supplement critique, and male formula xl reviews, and noxitril, and testo xl reviews, and supplement reviews, and magnum plus male enhancement
User Reviews
There are no user reviews for this post.