I was skimming through my Facebook feed the other day when I came across the following post: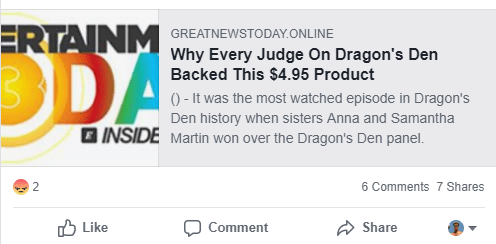 I know I've seen this before, but part of my job means clicking on stuff like this.
So I clicked, and couldn't believe my eyes…
It was the EXACT same thing I saw just a few months back.
Well, almost.  Let me explain.
Shark Tank Weight Loss Episode 2018
Back in late July, I posted an expose on how there was no such thing as some miracle weight loss pill seen on Shark Tank.
The jist of it went like this…
Anna and Samantha Martin, 2 sisters from Skokie, Illinois, appeared on an episode of Shark Tank in 2018 to pitch their product "SlimFit 180".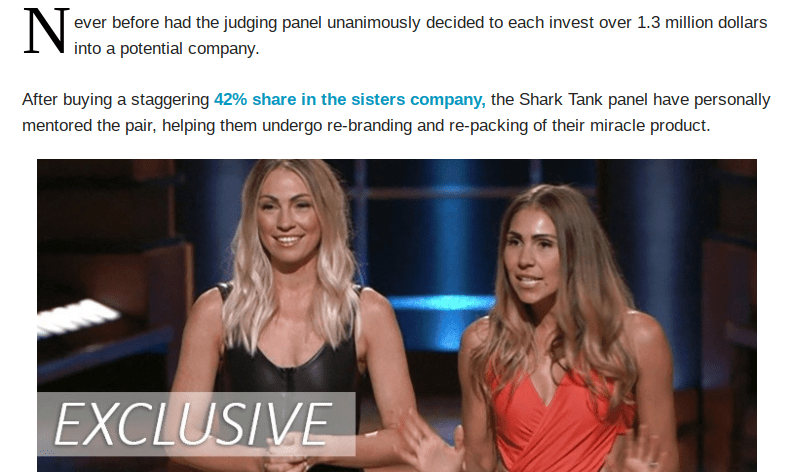 The Shark Tank panel of judges was so impressed, that they offered the Martin sisters a $5 Million offer for 42% of their company.
They happily agreed to the offer, and everyone lived happily after ever.
Or Did They…
Back to the ad I just saw.
When I clicked on it, it took me to a page that looked eerily similar to the one I was talking about back in July.
Same picture of the Martin sisters at the top of the page, but this time they were saying they invented some moisturizer.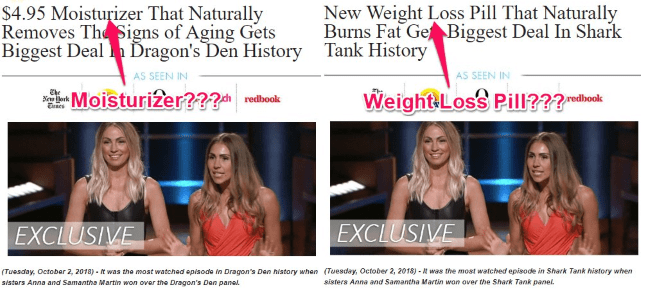 So which one is it?
Well, the answer to that question is…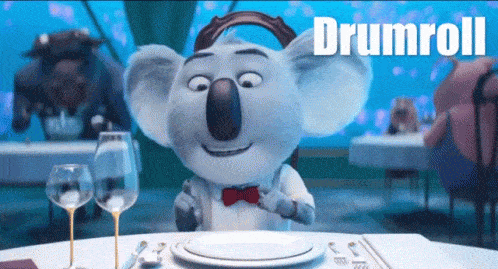 Neither!
That's right folks, this entire blog post is a fake.
I've already explained this in pretty good detail in this post, but I'll touch on a few things here.
Part 1 – How I Know It's A Scam
The first thing that may not be so obvious to the casual reader is the url of each of these websites.
At first glance, each page looks like the Entertainment Today website.
However, if you look closely, you'll see that the urls for all of these just don't match up.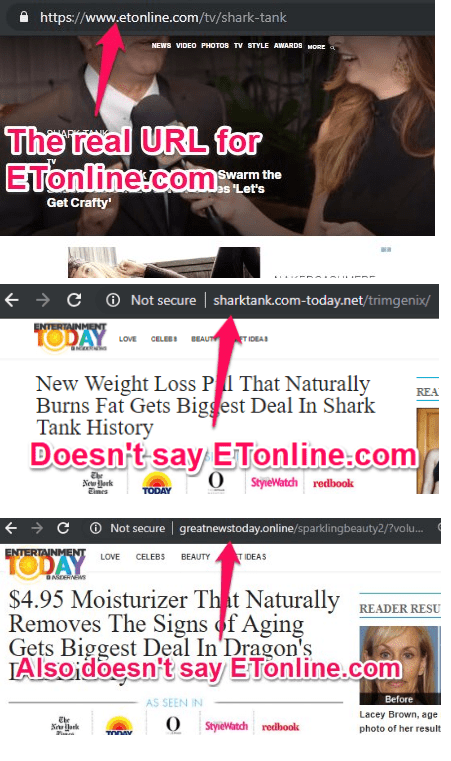 The other dead giveaway is the side by side pics they show on the right hand side of the page.
They use the exact same name (with different before and after photos), but for completely different products.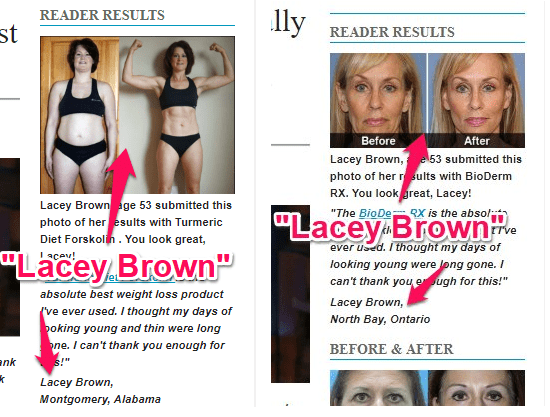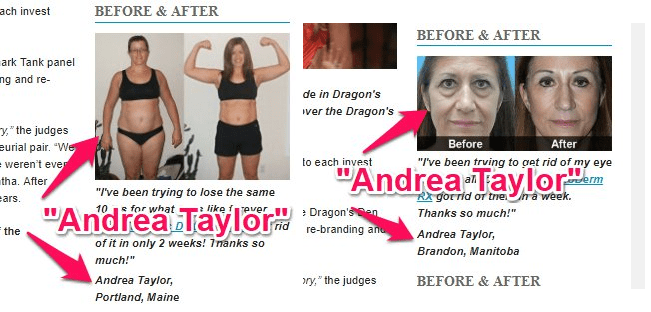 Part 2 – How I Know Anna And Samantha Martin Weren't On Shark Tank
Back to the sisters in question.
If you google their names, the first thing that shows up is this playlist on Youtube.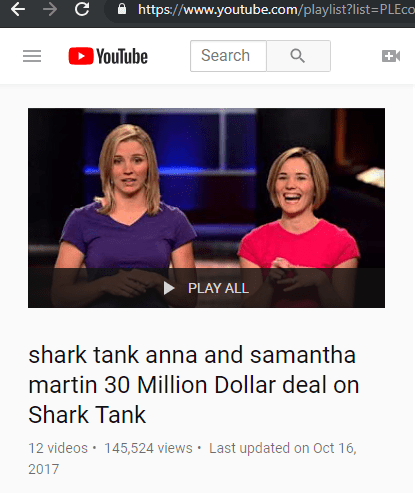 However, if you actually watch the video, this is not the sisters you were looking for.
This is a completely different pair of women who appeared on Shark Tank pitching a completely different product called Tippi Toes.
In fact, they're not even sisters.
Further down the search results we see a Facebook post by someone asking about a face cream called Allegro.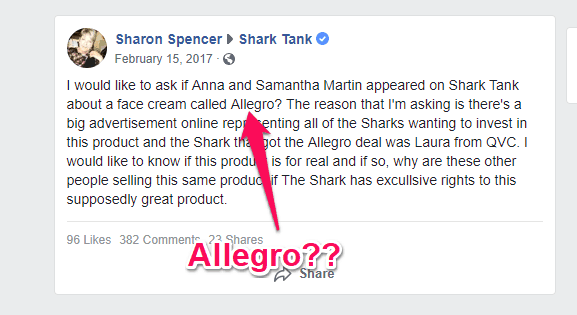 It's not until we get a bit further down the results until we see the real truth.
This article, which was originally published on the UK Mirror site, shows that con men have been using Sandra Bullocks name to pitch a wide variety of products.
In fact, Sandra Bullocks image has been used in several of these deceptive ads.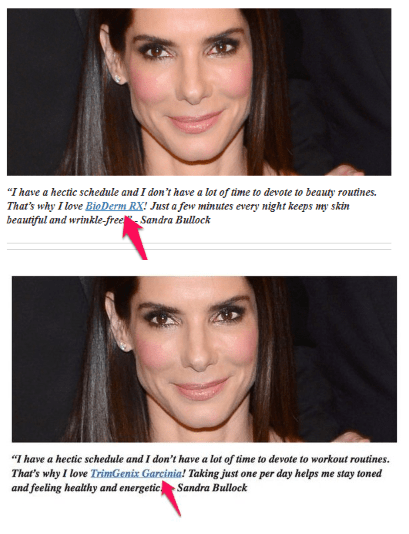 The story is always the same, but the names of the products change on a continual basis.
The UK Mirror site specifically calls out the fact that Anna and Samantha Martin are actually two sisters named Shelly Hyde and Kara Haught.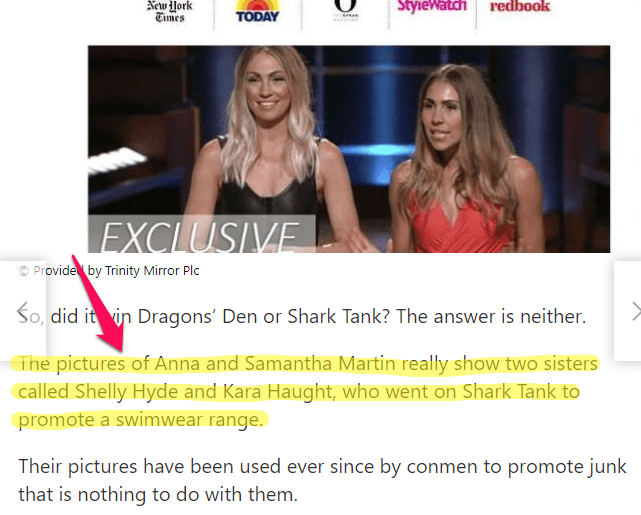 They developed a moms swimwear product line, and consequently landed a deal with Barbara Corcoran.
You can watch the full shark tank episode below.
Conclusion
Clearly this is scam designed to trick you in to thinking that some revolutionary skin care product, weight loss pill, or face cream landed some huge deal on Shark Tank.
It didn't…
And Anna and Samantha Martin?
They don't exist…
Well, at least not by those names.
I've seen this exact type of scam pop up for a wide variety of other types of products, including Testosterone Boosters / Mens Health pills.
If you come across one of these ads while browsing Facebook, Twitter, or any other social media, email us the link here.
We're paying up to $100 for tips on the latest Shark Tank scams just like this, and it will help others save their hard earned cash.
Have You Been Scammed By This?  Leave Your Comments Below!
Ask A Question
User Questions and Answers
No Questions Have Been Answered For This Article.