No, Shark Tank Did NOT Feature Some Testosterone Booster
Fact Checked On: 3-18-2020 By: Rob Miller
I had a few guys come to me over the past few weeks asking if I heard the miracle testosterone boosting pill that was recently seen on Shark Tank.
Immediately I thought "scam", but figured I'd look into it a bit deeper.
What I found was shocking, to say the least.
Let me explain a bit how this scam works, and then I'll show you proof that it really does NOT exist.
Note: Click Here to read about a similar scam, where they say some miracle weight loss pill got a $5 million deal on Shark Tank.
Watch Our Video Review Or Scroll Down To Read More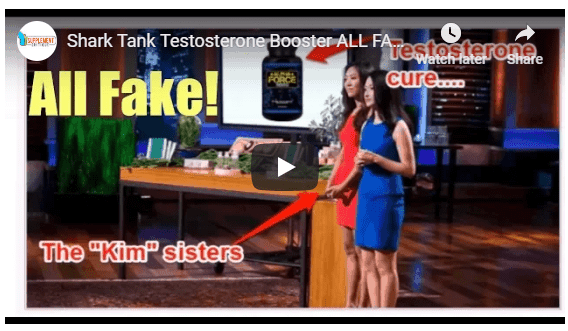 The Hook
It can happen pretty much anywhere.
You could be scrolling through your Facebook or Twitter feed, browsing websites like CNN.com or Fox News, or even get an email that says "Shark Tank investors fight over new explosive testosterone booster".
Typically you'll see an ad that looks like this: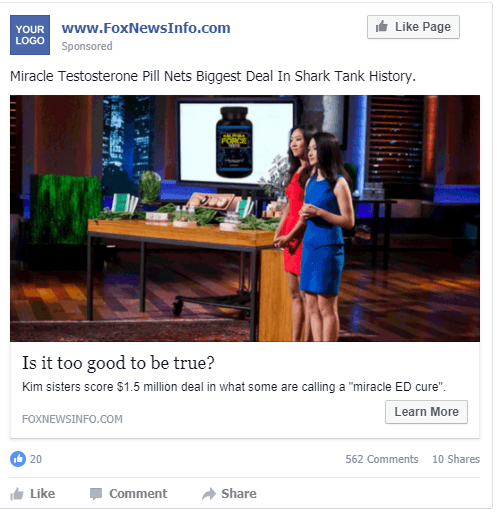 Or sometimes it looks like this: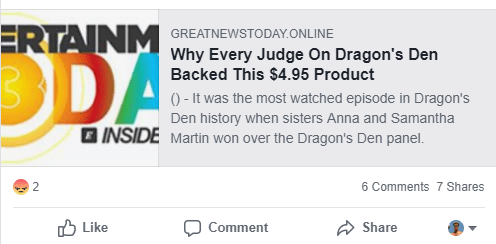 Once you click on it, the story goes like this…
Two sisters from South Korea, Angela and Yoojin Kim, recently went on Shark Tank to pitch their new product to the sharks.
In the other ad, the sisters are named Anna and Samantha Martin.
What product, you may be asking?
Well, that depends on the day you're seeing the story.
One day it was Test X Core.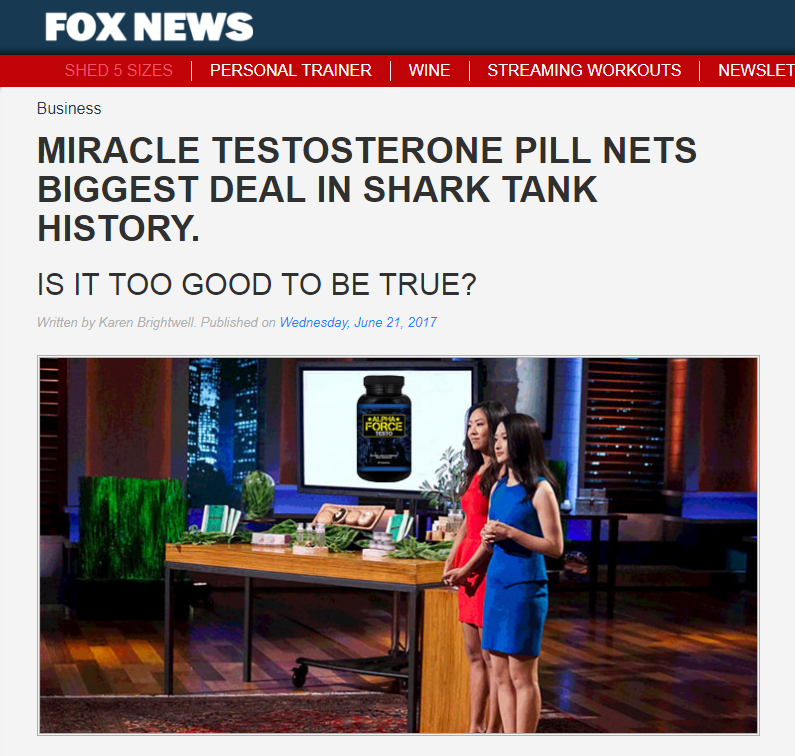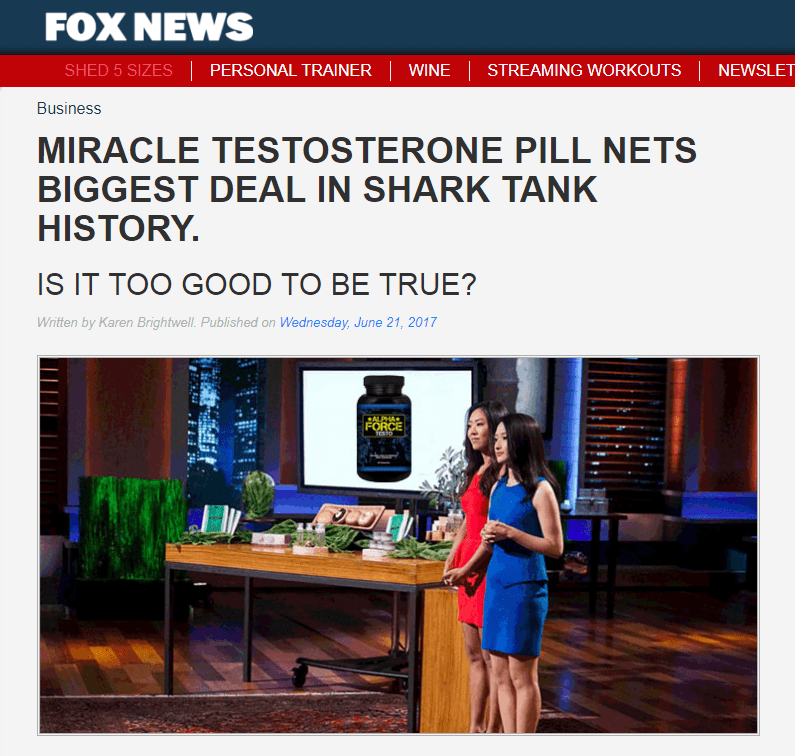 The next day it was some weight loss pill called Mylife Garcinia.
Another day it was another supplement called Primal Growth, which appeared to be a male enhancement pill.
I have even come across a completely different article that apparently appeared on the "Today show" website, that said DSN pre workout scored the big investment.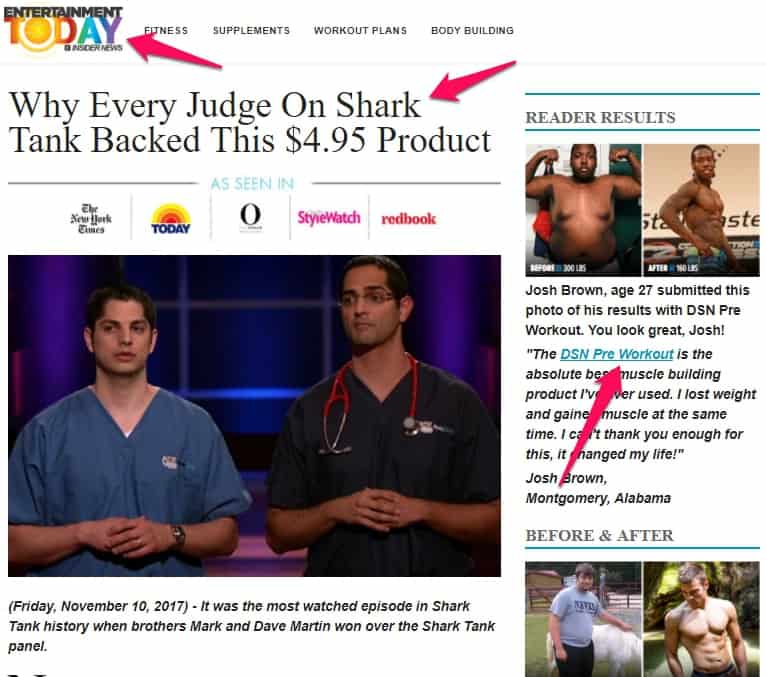 For the purposes of this article, we're going to stick with the testosterone booster.
Looking To

REALLY

Get Ripped?
Click Here to download my FREE "How To Get Ripped Quickly" eBook!!
So in this "episode" of Shark Tank, the 2 sisters apparently netted the biggest deal in Shark Tank history.
What was their claim to fame?
Well, apparently they invented some new chemical compound that boost testosterone production in men.
How does it do this?
According to them, this chemical compound is the first of its kind to cause a PERMANENT retention in testosterone.
What does this mean?
In short, its a permanent cure for erectile dysfunction.
All 5 sharks were in, (including Mark Cuban, who notoriously hates anything to do with supplements), and agreed to seed them with $2.5 MILLION in funding.
They even show a screenshot of investor Robert Herjavec being interviewed one-on-one on the Jeff Probst show", quoting him as saying
"This is an industry that has been desperate for a cure for so long.I'm thrilled to be working with the Kim Sisters and am looking forward to scaling production."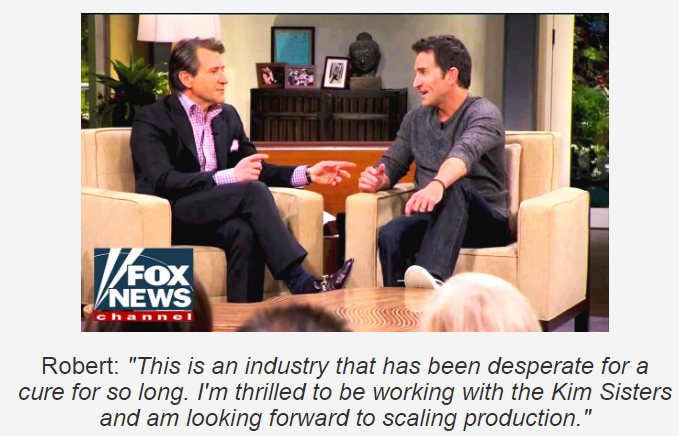 This supposed "Fox News article" goes on to state that enlisted the help of one of their reporters to test out this amazing new product.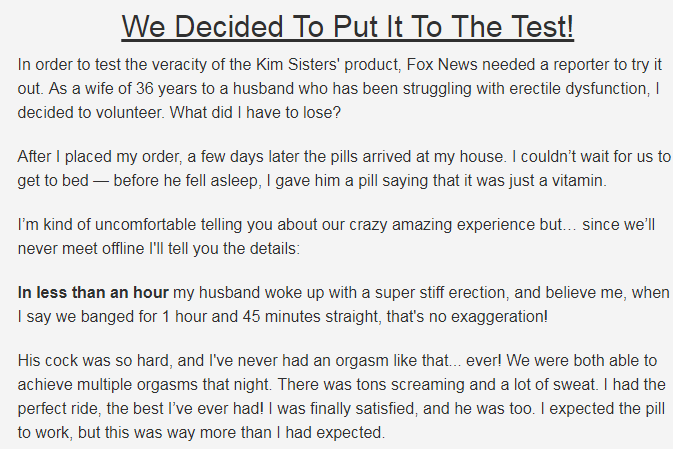 The results were nothing short of amazing.
The reporter "tested" this miracle testosterone booster out on her husband, and the effects were enormous.
She says that in less than 1 hour, her husband woke up with a woody that she hasn't seen in YEARS.
She goes on to vulgarly explain the details, stating that "his cock was so hard, I've never had an orgasm like that".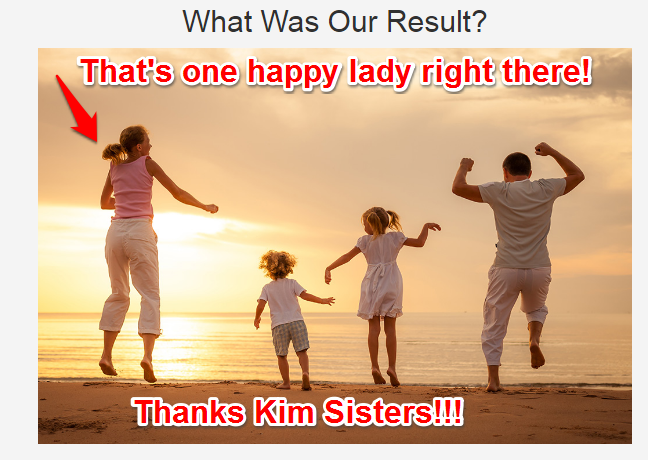 As we all know, such language is very common for a Fox News article 😉
Typically, you're not going to come across soft-core "adult" fiction in a new story that is being presented by Fox News.
Why This Is ALL Complete B.S. – Red Flag #1
The whole thing really starts to fall to pieces when you try to look for the actual Shark Tank episode.
For one, you won't find anything credible if you search for the keywords "kim sisters on shark tank".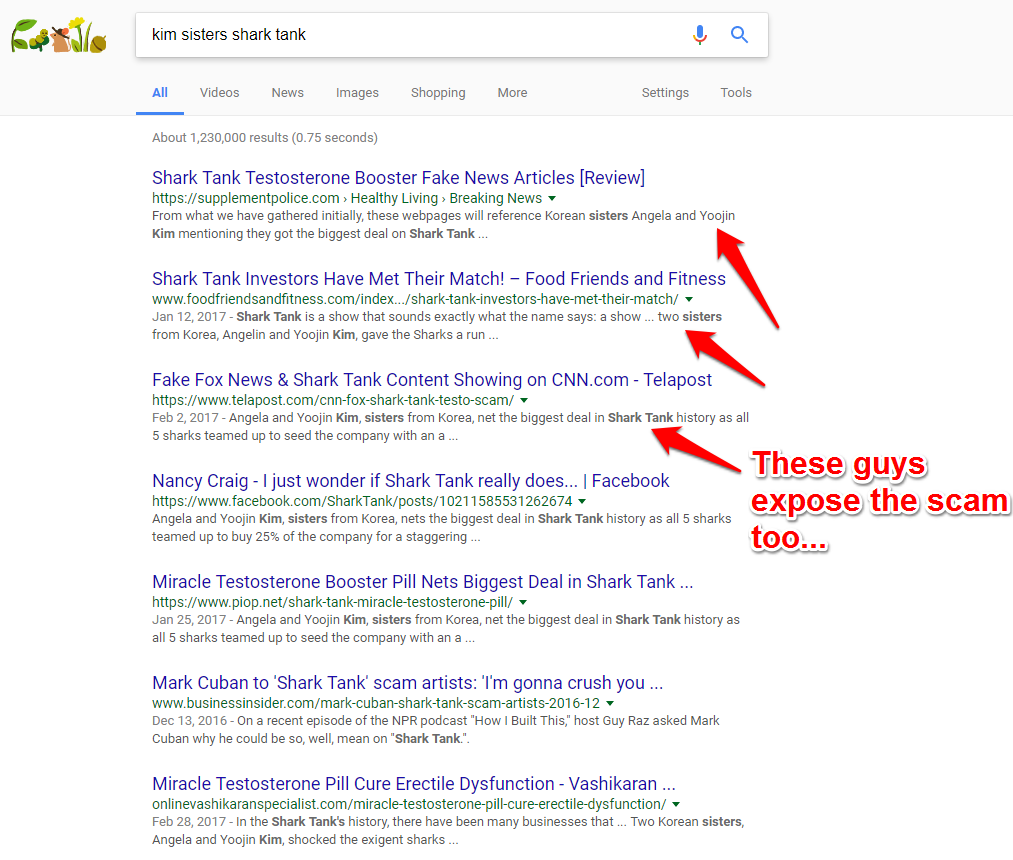 And the reason why is because "they" don't exist!
Well, they do, but they're not the kim sisters.
Case in point, remember this image from the beginning of the article?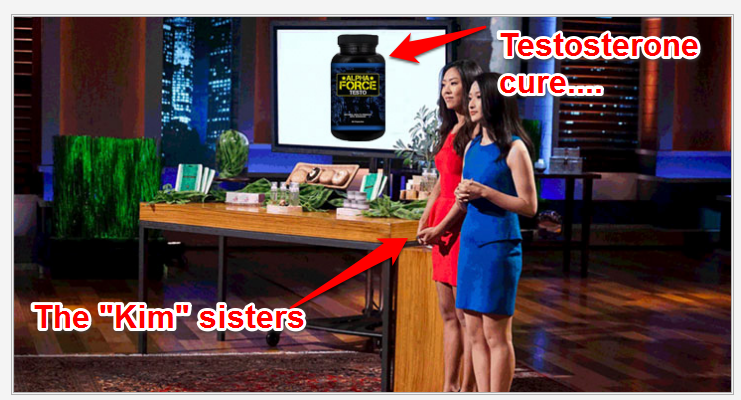 Well, it turns out that this is a complete FAKE!
Here's the real Shark Tank episode: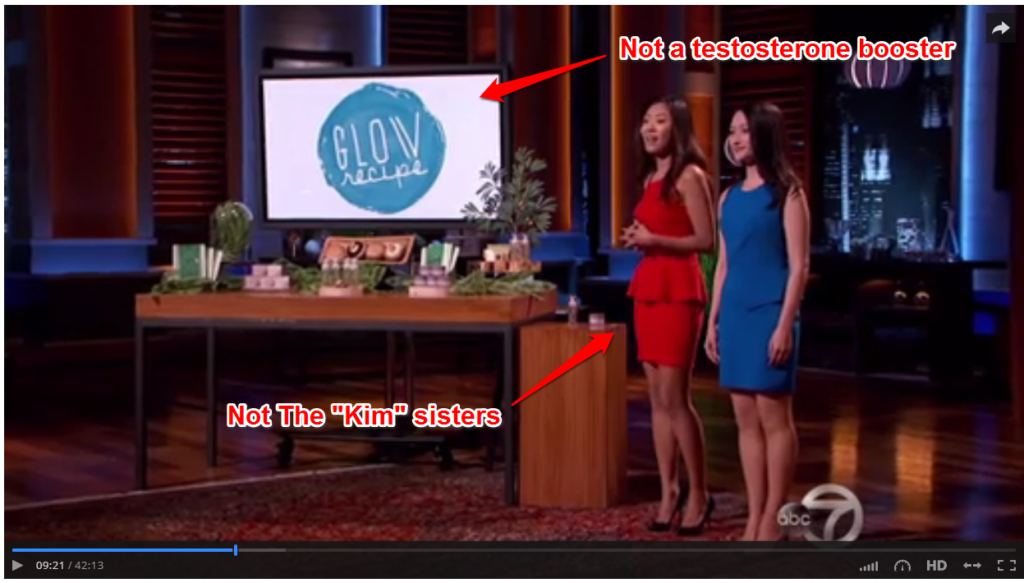 Their ACTUAL names are Sarah Lee and Christine Chang from New York City.
They are the co-founders of "Glow Recipe", and are seeking $425,000 for 10% of their company.
You can watch the part of the episode below (Starts art around 9 min.):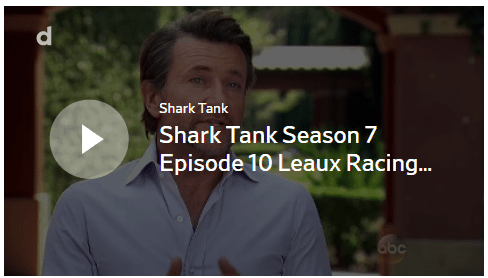 So clearly, not the "Kim" sisters.
Red Flag #2 – The Robert Herjavec interview
Remember that screenshot of Robert Herjavec being interviewed on the Jeff Probst show?
This one:
Well, that too is B.S.
I just watched the entire 15 minute interview, which by the way aired in February of 2013, and not ONCE did he mention ANYTHING about the Kim sisters.
You can see it for yourself below: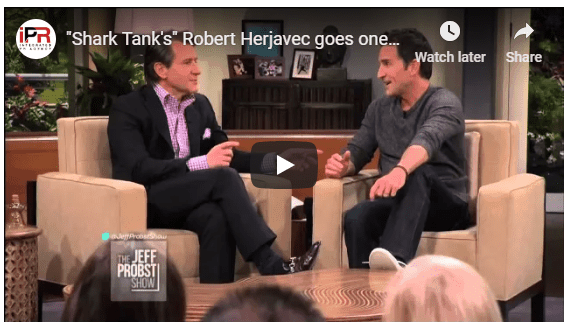 Red Flag #3 – This is

NOT

Fox News
If you haven't figured it out yet (which I'm sure you have), this "article" really isn't on the Fox news website.
Sure, it "looks" like the site.
But upon closer examination, you'll see that it's NOT.
Case in point, look at the URL.
It might be a bit hard to see if you're looking at this on your phone, but the website address clearly says s3.amazonaws.com, NOT Foxnews.com.
Red Flag #4 – The

REAL

Reason They Did This
So ultimately at the bottom of the article you'll see that this magic testosterone booster is none other than a supplement called Test X Core.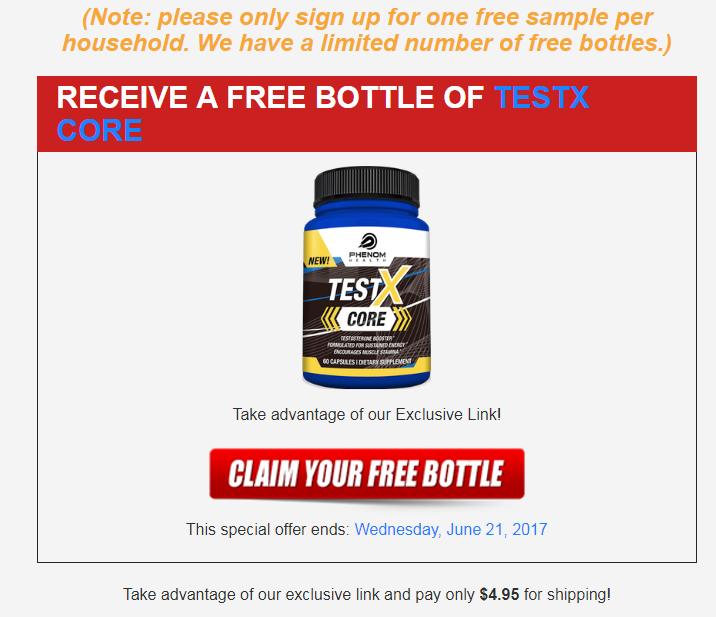 I wrote about this supplement earlier this month, and they were using a similar type of scam to promote their product.
Instead of saying it was seen on Shark Tank, instead they said that Tom Brady was on the verge of being banned by the NFL for using this particular supplement.
From the button that screams "CLAIM YOUR FREE BOTTLE" you would probably infer that indeed you'd be getting a free bottle.
I don't blame you…
If you click on that button it takes you to the official Test X Core website, where you can input your information to claim your free bottle.
And it's here, in VERY fine print I may add, where the truth is revealed.
In case you can't read that, here's a summary:
When you place your order, you'll automatically be enrolled in their membership program.
On the 15th day after you've ordered, you'll be CHARGED a whopping $89.41 for this sample.
You'll also be charged every 30 days the same price, and sent a new bottle every month.
You have to call to cancel.
I detail the scam in my full Test X Core review, but I figured I'd touch on it here since it relates to the Shark Tank article.
Update! Now They're Claiming Dan Effers Got a Deal!
So I was going through this post and looking at what some people were searching to get to this review, when I came across this: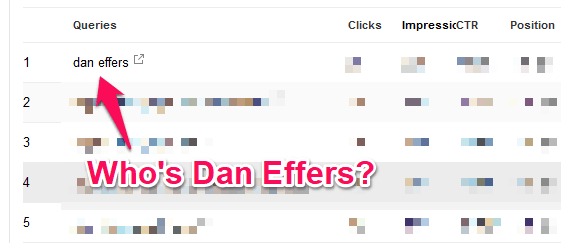 Google is telling me that 369 people searched for his name in the last month, and it has something to do with Shark Tank.
So, I did a quick search on "Dan Effers" to see if I could figure out what was going on.
I came across the first link, which looked very familiar.
Conclusion
It's pretty clear from the evidence above that there was no deal with the Kim sisters, no Shark Tank episode featuring a testosterone booster called Test X Core, and no Fox News article.
At the end of the day, the Kim sisters Shark Tank conspiracy is yet another example of how easy it is to be duped over the internet, and an opportunity to teach people what to look out in regard to honest advertising online.
The whole premise of this fake marketing is to get you to believe that this product REALLY does work, and bilking you from your money by signing up for their free trial where ultimately you will pay THROUGH THE ROOF.
If you want to save others from falling for this scam, I IMPLORE you to PLEASE:
Share / Like this page on Facebook.
Tweet it to your friends.
and email it to everyone you know.
The more people that know about this scam the better.
Here's a quick list of testosterone boosters claiming to be featured on Shark Tank: Steel cut testosterone, True Testo, Ultimate Testo explosion, Alpha Muscle Complex, Dominant Testo, Alpha X Boost, Testo Ultra, DSN pre workout, Nitrobuild Plus, Test Boost Elite, Alpha Monster Advanced, TestX Core, Testomenix, Primal Growth, Alpha Prime Elite.
If you have any questions be sure to leave them in the comments section below!
[kkstarratings]
Top 3 Testosterone BoostersAffiliate Disclosure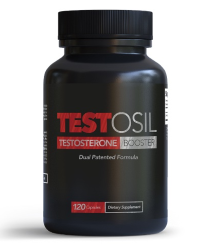 Testosil is the most effective testosterone boosting supplement on the market that I've tested.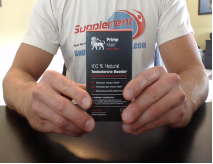 Prime Male is another very effective testosterone booster that uses clinically proven ingredients.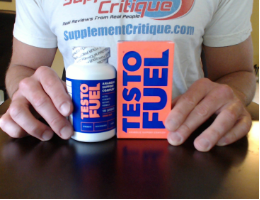 Testofuel is a VERY popular testosterone booster that contains ingredients to help older men.
Check Out My Top Choice For T Boosters - Testofuel

Click Here To Read My Review
Ask A Question
User Questions and Answers
---

I just got charged $89.97 after 14 days. Chase VISA Fraud Dept caught the charge. I am in process of contesting the charge to get refund. I expect it will be a battle. I called company, woman on phone was b#tch. Said, "Complain all you want. We have your money." Classy huh. -Bob

In my experience, your best chance is to tell them you'll file a complaint with the Better Business Bureau and/or your State Attorney General. But even then, they may still give you a problem.- Rob
Was this question helpful to you?
96 out of 98 people found this question helpful.
ASK A NEW QUESTION
---

How do I get out of my order for alpha hard -Shawn

Check your credit card statement for their phone number. It should be listed with the transaction. If not call your credit card company. They should be able to help you contact them. When you get in touch, tell them you want to cancel your subscription.- Rob
Was this question helpful to you?
40 out of 40 people found this question helpful.
ASK A NEW QUESTION
---

I knew this was a scam, thanks for the heads up though! -Jeff

No problem!- Rob
Was this question helpful to you?
37 out of 38 people found this question helpful.
ASK A NEW QUESTION