Nitrobuild Plus Review – 2 BIG Reasons It's A Scam
By:
Rob Miller
Once you make the decision to start a new program, it's time to make your plan.

The two most important aspects of the plan are absolutely going to be your diet and your workout, but once you've got those dialed in, it's time to determine what supplement or supplements will best support your efforts.
Whether you start your search by heading over to GNC or by entering "workout supplement" into Google, you'll be met with tons of choices.

Let me start right out by telling you that there are some extremely effective choices, and there are some that are pure, unadulterated junk.

Our job is to help you distinguish between the two, and all the possibilities in between. We take them one by one, with today's topic being Nitrobuild Plus.
What is Nitrobuild Plus?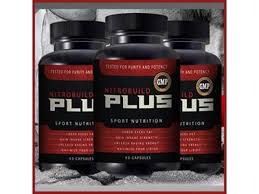 Nitrobuild Plus is a workout supplement you'll find online. It may pop up in your social media feeds, or it may be the result of your online search. Either way, if you follow the links, you'll end up at their website where you can learn more and place an order if that's what you decide to do.
Nitrobuild Plus is designed to increase pumps when taken before working out.

Pumps are when your muscles get full and tight, stretching your skin and revealing your veins.

And they don't just make you look and feel good, they are essential to the muscle growth process.

When you get good pumps, you're on your way to building your muscles the right way.
Nitrobuild Plus Benefits
That's why Nitrobuild Plus puts its focus on pumps.

By doing so, it promises:
Insane gains in strength.
Maximum energy.
Shredding of fat.
Lasting endurance.
Even boosted libido, which we'll discuss a bit later.
So now that we know what Nitrobuild Plus claims to do, let's take a look at the ingredients to determine whether or not it delivers on its promises.
Nitrobuild Plus Ingredients
The Nitrobuild Plus website talks about a few key ingredients, but falls short of revealing the entire list.

Here's what they reveal as being in the formula:
L-Arginine which is a precursor to nitric oxide and is found in a large number of pre workout supplements, probably the majority.

When it converts to nitric oxide, it becomes a vasodilator, opening up blood vessels, allowing an increased amount of blood to flow through to your muscles.

The increased blood flow leads to more oxygen and nutrients being brought to muscles, and an increased amount of waste being taken away. More blood means better pumps.

More oxygen and nutrients means better muscle growth.

L-Arginine may also be involved and greater natural testosterone and human growth hormone (HGH) production.
Citrulline Malate which is actually a precursor to L-Arginine.

Studies are beginning to show that Citrulline Malate (milligram for milligram) may actually result in more nitric oxide production than L-Arginine.

Additionally, Citrulline Malate can reduce the build up of lactic acid and ammonia in your muscles, which means less muscle fatigue (more stamina) during workouts.

It may even improve and speed up post workout recovery so you're ready to get back to the gym sooner and stronger.

Increased nitric oxide will also lead to better erections for improved sexual performance.
Pure N.O.

Super Molecule which, truthfully, I have no idea what this is.

But it's most likely because it doesn't actually exist.

Here's exactly the what the website says about this mystery ingredient:

If you read carefully, you'll see it's really nothing more than mumbo jumbo.

It talks about what nitric oxide can do for your efforts, but it makes it sound like when you're taking Nitrobuild Plus, you're directly taking nitric oxide. This is not the case. NO is produced in the body.

The L-Arginine and Citrulline Malate can help you produce more, but there's no such thing as a Nitric Oxide Supermolecule.
Formula Drawbacks
There's a lot missing from the ingredient information provided by Nitrobuild Plus.

For one thing, the website does not get into how much of each ingredient in present in the formula.

For another, I imagine there's more to the formula than is mentioned on the website.
For example, I've come across review website that mentions Creatine.

Creatine can be a great boost to building muscle faster by increasing fast twitch muscle energy during workouts.

We can't be sure whether creatine is in the formula, or if so how much, so it's difficult to make an assessment about this.
Another concern about the Nitrobuild Plus formula is ingredient amounts.Research shows that for exercise performance, a good dose for L-Arginine is 6 grams per day while a good dose for Citrulline Malate is 6-8 grams taken about an hour before exercise.
I haven't seen the amounts used by Nitrobuild Plus, but I would be a lot of money it doesn't come anywhere close to these amounts.
Nitrobuild Plus Side Effects
Judging by what we know of the Nitrobuild Plus formula, I would not expect much in the way of side effects.

Of course, no supplement can claim to be completely side effect free.

But other than particular allergies or sensitivities to the ingredients, there shouldn't be anything serious cause by this product.
If you feel like you are experiencing some sort of side effect from using it, listen to your body and stop taking it then contact your doctor.
Nitrobuild Plus Reviews
Nitrobuild Plus is advertised through a large network of review websites.

These sites present themselves as independent customers just sharing their experience with the product, but that's not what they are at all.
They are websites created specifically to funnel customers to the Nitrobuild Plus website with the hope that they convince potential customers this is a worthwhile product to try.

Their goal is to have you the customer click through to the official website and place an order.

In fact, it's rare that anyone on these sites has actually even tried the product.
Because Nitrobuild Plus isn't sold on Amazon.com or any other more independent retail website, there are literally no real customer reviews to look at.
Where to Buy
We mentioned earlier that you can't buy Nitrobuild Plus on Amazon. So where can you buy it?

The only place we found was at the official Nitrobuild Plus website, and the only way to order is by signing up for their "Limited Trial Offer".
Free Trial Offer
Nitrobuild Plus is sold on their website through their trial offer program.

Here's how it works.
You pay only a small (currently $4.99) shipping fee and they send you a full bottle of Nitrobuild Plus.Most customers think that's the end of it, but they are dead wrong.

What really happens is that by signing up for the trial:
You're agreeing to pay over $100 for that bottle ($133 Australian).
You're agreeing to pay $135.50 (Australian) every month as they send you a new monthly supply.
If you realize what's up before too late, you can avoid all of these charges, but the very system is designed to make that unlikely.Once you place your free trial order, the clock starts ticking. 14 days later, if you haven't called them at 1-800-872-748 (AU) or 9 801 0566 (NZ), they will charge you for the first bottle and set you up for monthly charges from here on out.Even if you do call them in time, you still have to return the trial bottle in order not to be charged.
And Nitrobuild Plus doesn't exactly make it easy for you to know the deal.

When you go to place your trial order, this is what you see: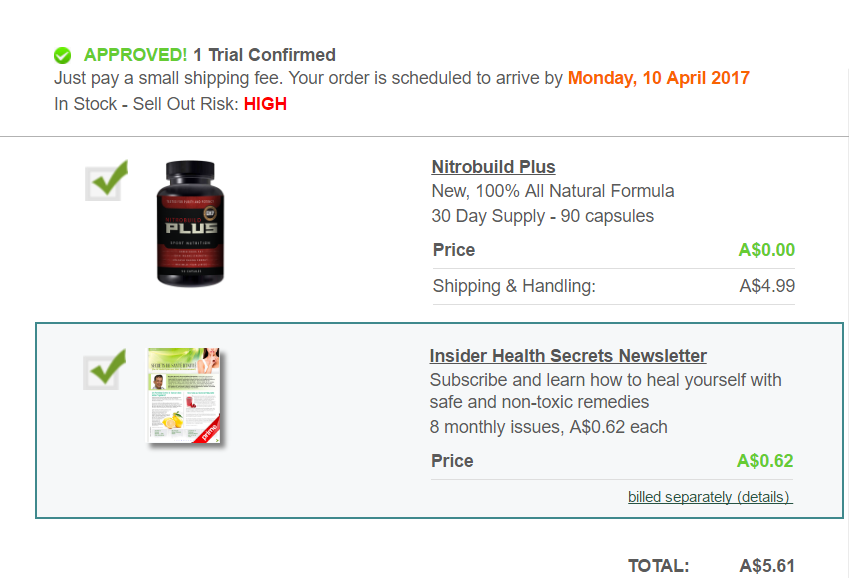 There's nothing at all about the terms of the trial unless you scroll down and see this:

It's all there, but it's barely legible with its light gray text over a white background.
And there's no requirement to check a box or in any other way indicate that you've read and understood the terms.

It's entirely possible, probable even, to miss the terms entirely.
Tons and tons of similar supplements do this exact same thing and it does not do a lot to instill confidence in the customer that the product in question is trustworthy.
Nitrobuild Plus Pros and Cons
Advantages of Nitrobuild Plus
None that put Nitrobuild Plus ahead of any other product I've seen. nts
Disadvantages of Nitrobuild Plus
It's only available in New Zealand and Australia.
You have to sign up for a trial offer (SCAM) to use it.
The price is ridiculously high.
The full ingredient list is not provided.
Ingredient amounts are likely to be too small to be very effective.
They use the same website, text, and imagery used by other supplements over the years.

It's merely a plug and play job.
The Bottom Line
Nitrobuild Plus is a workout supplement like many others, in fact, it's exactly like many others.

Their website, explanation of benefits, and ingredient information are all very similar to many other supplements that we've come across over the years.

And they all have one thing in common – the free trial scam.
Don't be fooled by talk of pumps and incredible gains. Nitrobuild Plus exists for one reason, and that's to make money for the people who're selling it.

It's not revolutionary, it's not groundbreaking.

It's a rehashing of an overused formula that was never very good in the first place.

If it were, they wouldn't be using trickery and deceit to reel in paying customers.
Have You Used Nitrobuild Plus?

Leave Your Review Below!
Top 3 Pre WorkoutAffiliate Disclosure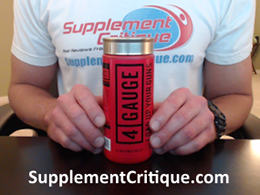 4 Gauge is a brand new pre workout that kicks in FAST and will rev up your workouts.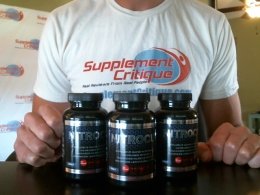 Nitrocut is a VERY effective pre workout supplement for a variety of reasons, see why here.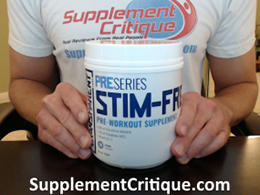 If you're looking for a stim-free pre workout, add Transparent stim-free to your list!
User Reviews

1.0 out of 5 Stars (1 Reviews)
Have you used this supplement?
Mega-scam
By
Paul Elwell-Sutton

,
Oct 30, 2019


In Short:

I would NOT recommend this to a friend.
I ordered a free trial a few years ago, but realising what I'd got into, when I tried to cancel my trial offer by calling the NZ number, it was impossible to reach a real person, only an answering machine which was very hard to hear. I was able to somehow find a Singapore private bag address at the Changi mail centre to send the unopened bottle to.
The agents wouldn't collect it from there because I'd sent it tracked but not express, so it was returned unclaimed to me.
I then found an email to complain to and after multiple emails, and informing my bank to block all payments to NitrobuildPlus, I received an email from a manager assuring me my account had been cancelled. Whew!! Big effort and courier cost to Singapore.
Lesson learned. Read the invisible small print.

Was this review helpful to you?

---
Want To Really Get Ripped?

Click Here To Download My FREE
Ask A Question
User Questions and Answers
No Questions Have Been Answered For This Article.