AderPHEN Review – 1 BIG Reason to Stay Away
By:
Rob Miller
Fact Checked On: 5-5-2018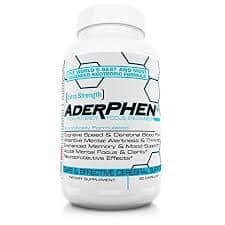 Whether you're a student or professional, young or old, the world is a competitive place, and if you want to get ahead, sometimes you've got to give yourself an advantage.

Brain boosting supplements, or nootropics, can do that for you, but the trick is finding the right one.
I've been experimenting with these supplements quite a bit over the last couple of years, and have a pretty good sense at this point of what's likely to work and what's junk.

A week or so ago, a reader of mine asked me to look into a product on Amazon.com called AderPHEN.

Here's what I found.
AderPHEN Benefits
AderPHEN is sold exclusively through Amazon.com at this time, so that's where most of the product description information comes from.

It's there that we learn AderPHEN is designed to:
Improve acute focus and clarity.
Enhance memory.
Boost mood.
Increase alertness.
Improve cognitive speed.
Protect brain cell health.
AderPHEN Ingredients
The benefits list is fairly standard for nootropic supplements, so next we'll take a look at the formula to determine whether or not there is any merit to the claims.
The AderPHEN formula consists of:
Ginkbo Biloba (50 mg) which improves blood circulation to the brain, which increases the oxygen delivered.

It may also work as a neuroprotective agent, which is why it's commonly used as part of a comprehensive protocol for treating Alzheimer's Disease and dementia.

Recommended doses are from 120-240 mg per day.
Phosphatidylserine 4% Complex (125 mg) which is a chemical made in the brain that improves cell to cell communication and provides a neuroprotective function as well.

It's been shown to slow down age related cognitive decline.

The recommended dose is 300 mg per day, taken in 3 doses.
N-Acetyl L-Carnitine Hcl (50 mg) which offers protection for brain cells which helping to provide cellular energy.

The typical daily dose is 500 mg/
St John's Wort (250 mg) which is primarily used as a supplemental treatment for depression.

It works by inhibiting the reuptake of serotonin, dopamine, and noepinephrine, but it also shows neuroprotective qualities.

Dosing recommendation vary widely.
L-Glutamine (150 mg) which is essential to several chemical reactions within the body.
Dimethylaminoethanol Bitartrate (aka DMAE) (50mg) which is naturally found in fish, is a mild stimulant that's thought to improve cognitive function by increasing the production of the neurotransmitter acetylcholine.

Typically recommended doses range from 350 mg to 750 mg daily.
Bacopa Monnieri (100 mg) which helps your body and brain adapt to stressful situations while it is also known to improve memory.

The recommended dose is about 300 mg a day.
Vinpocetine (2 mg) which acts as a vasodilator to improve blood flow to the brain.

It may also have a neuroprotective capacity as well.

The standard recommended dose is 15-60 mg per day, taken in divided doses.
Huperzine-A (10 mcg) which is often used to help treat age related cognitive decline.

The recommended dose ranges from 50-200 mcg daily, taken in divided doses.
The AderPHEN label indicates you should take 1 capsule once or twice a day.

The problem is this dosing schedule leaves you highly under-dosed on almost every ingredient.
AderPHEN Reviews
Because AderPHEN is sold on Amazon.com, Amazon customer reviews are available, and these can be extremely helpful when wewant to learn what kinds of experiences actual users are having.

With an average rating of 4.2 stars, the feedback is mainly positive, but on the other hand, it does appear to be a little fishy.
In some cases, Amazon customer reviews are actually fake.

We have an article hereexplaining how that works in greater detail, but suffice it to say it happens quite a lot.

One factor to consider is whether or not the reviews are given the "verified purchase" designation, which means the reviewer actually ordered the product.

Another is dates.
When you look closely at AderPHEN reviews, you'll see most of the 5-star reviews are not only NOT verified purchases, but they're also all submitted on June 24, 2016 or December 7, 2014.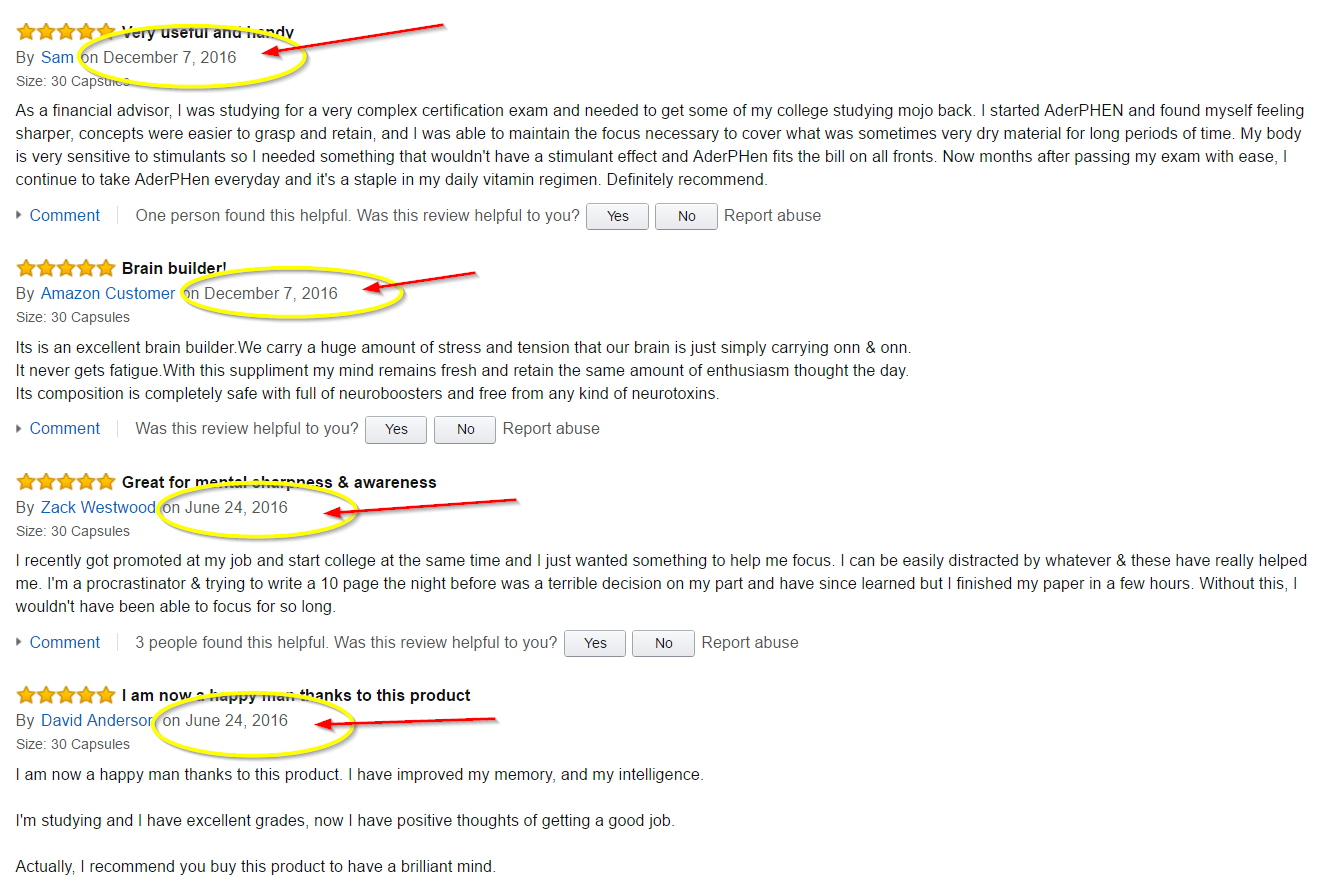 This is not a coincidence.

There's a strong likelihood these are fake reviews, paid for by the manufacturer.

But when we filter for only "verified purchases" the story changes quite a bit: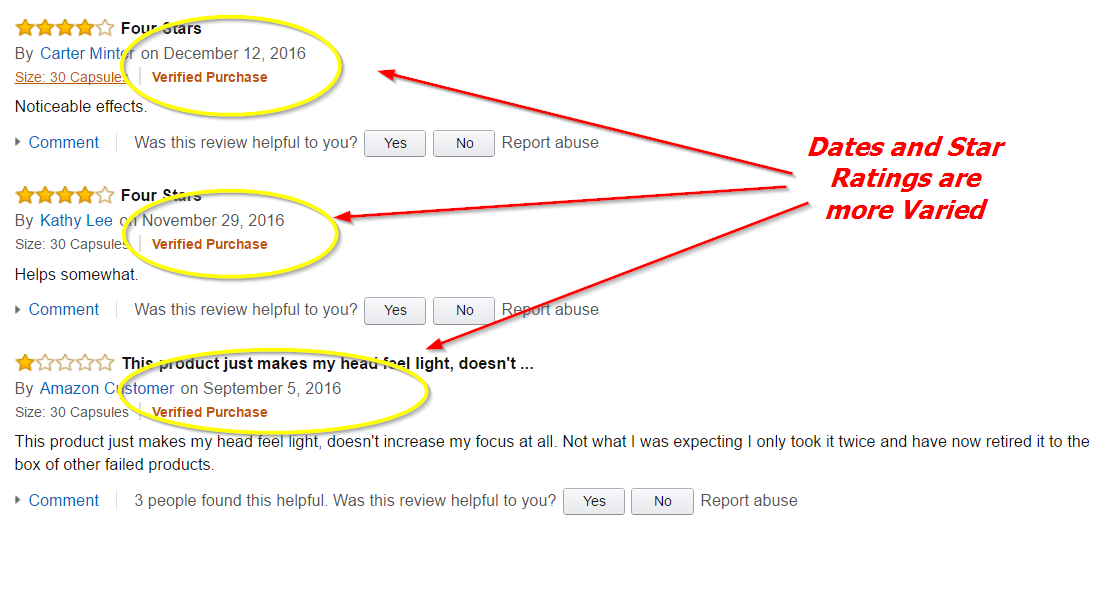 Looking at these, the picture becomes a little more clear.

There are still 4 star reviews, but the comments are much less exclusively positive and glowing, and there's a one-star that indicates there are some mixed feelings about this stuff.
Who Makes AderPHEN?
The company behind AderPHEN is called Hybrid Nutraceuticals.

They're based in Las Vegas, but that's almost all we know about them.

Their website is very spotty and lacking in information, with several of the links going nowhere, including the one that should take you to their product offerings.
There's no Better Business Bureau presence, which at least means they probably haven't pissed off a whole lot of people yet, so that's a good thing.

But generally speaking, the lack of transparency about the company is not a good sign.
Where to Buy
AderPHEN is sold through Amazon.com.

A 30-count bottle, which is meant to represent a one-month supply, sells for $29.95, which puts it very much on the low end of the continuum of prices.
AderPHEN Pros and Cons
Advantages of AderPHEN
The ingredients and amounts are all listed with the product's sales page on Amazon.com.
It's less expensive than most other pre-made nootropic supplements.
It's covered under Amazon Prime's free shipping option.
Disadvantages of AderPHEN
Though the formula lists many good solid nootropic ingredients, the amounts are almost all dosed too low to have any real effect.
You would have to take several pills per day to get the dosing you need, and I don't recommend that for a number of reasons: it may put you over recommendation on some ingredients and it would get too expensive.
There's reason to believe several 5 star AderPHEN reviews on Amazon are faked, skewing the results.
The company seems shady.There's no real information about them, and most of the links on their website are broken.
The Bottom Line
AderPHEN seems to try to put together an effective formula, but in the end, it doesn't seem like they hit the mark.

The biggest problem is that the ingredients are dosed too low to have much effect at all.Add the notion of a shadowy company that hires writers to post fake Amazon reviews, and AderPHEN doesn't really have much left going for it.
There are real and effective nootropic options out there.

Don't waste your time on this one.
Have you Used AderPHEN?

Leave Your Review Below!
Top 3 NootropicsAffiliate Disclosure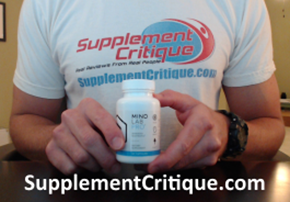 Mind Lab Pro is a VERY effective nootropic for focus, concentration, short / long term memory, and more.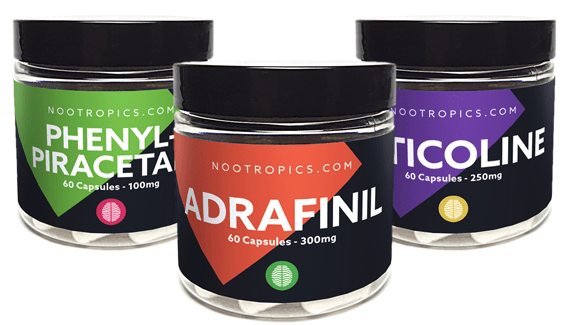 The Ultimate Nootropics Stack by Nootropics.com is one of the most effective stacks I've taken.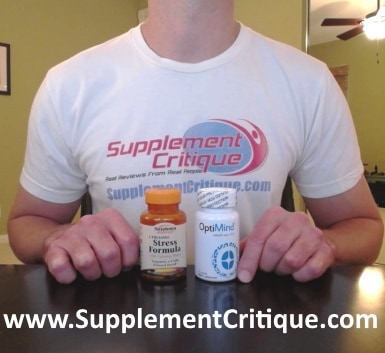 The combo of L-Theanine and Caffeine is a well known nootropic stack that really works.
Want To See What SupplementsWork Like Adderall?

Click Here To Find Out!
Ask A Question
User Questions and Answers
No Questions Have Been Answered For This Article.