Arthrozene Review
Rob Miller | July 13, 2018
---
Product Reviewed:
Arthrozene
|
OUT OF 5 | Review by:
Rob Miller
|
---
REVIEWS
QUESTIONS
COMMENTS
---
Home » Joint Health » Arthrozene Review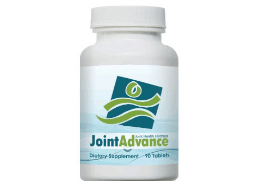 Joint Advance is an effective joint pain reliever, check out our review here.
There's no doubt about it, joint pain sucks.
It's inevitable as we age, and only seems to get worse as the years tick by.
There's certainly no shortage of joint relief supplements flooding the market, some of which we've actually tested.
Some, like Instaflex, actually worked really well.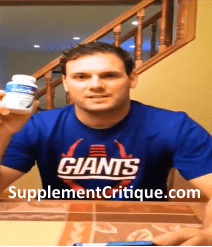 Others, not so much.
I first came across Arthrozene when I was scrolling through my Yahoo news feed.

I, in fact, do have joint pain, so whenever I see an ad like this I usually click.
It took me to a page on the Arthrozene website that suggested most people are making a mistake when it comes to joint pain.
What's the #1 mistake?
Trying to "mask" the pain by just simply popping an Ibuprofen or Advil.
I tend to agree with them on this point.  Most Americans (myself included) tend to treat a problem by simply popping a pill, rather than trying to identify the root cause and fix it.
But will this pill tackle the root cause of your joint pain?
And if it does, how does it do it?
Let's find out.
1.  What is Arthrozene?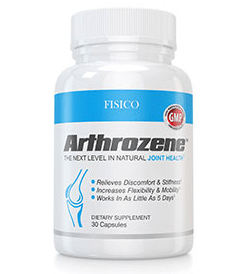 There are a wide variety of root causes of joint pain, including:
Arthritis
Fibromyalgia
Gout
Osteoarthritis
Tendinitis
According to the products website, Arthrozene is a 3-step solution that attacks those root causes.
2.  How does Arthrozene work?
Details are a bit vague, but according to them their formula is designed to do 3 things:
Decrease inflammation
Slow down cartilage degradation
Increase lubrication
It does this through the application of their all-natural formula, which we'll discuss in detail below.
3.  What are the ingredients in Arthrozene?
Most joint supplements contain one ingredient and one ingredient only, and that's Glucosamine.
This one is different…
According to the label, Arthrozene contains 3 key ingredients.  These include:
ApresFlex Boswellia Serrata Extract
Mobilee Naturak Chicken Comb extract
B-2Cool Native Collagen type II
Since I haven't done a tone of research on joint pain / relief pills in general, I actually had to dig in a bit to find out what these ingredients were all about.
ApresFlex Boswellia Serrata
This is essentially a trademarked version of Boswellia Serrata, a type of tree found in India and Arabia.
There's a type of sap that seeps out from openings in the bark, which is called Indian Frankincense.
It's been clinically studied as an anti-inflammatory agent, among other things.
You can read the details of one such clinical study here.
Mobilee Naturak Chicken Comb Extract
This is another clinically tested substance that's been designed to help specifically with joint pain.
Since Chicken Combs contain high amounts of Hyaluronic Acid, it's been shown to act as an all natural lubricant for joints.
As a result, it can provide significant pain relief, especially for those suffering from Knee Osteoarthritis.
B-2Cool Native Collagen type II
The third ingredient in Arthrozene, B-2Cool Native Collagen type II, basically acts to improve tissue strength in your joints, as well as tensile strength.
What does this mean?
Well, it will help to repair cartilage as well as make it stronger.
4.  Are there any side effects?
As with any supplement, side effects are possible.
For example, Boswellian Serrata has been shown to cause adverse effects in some people.
As reported by WebMD, these include:
Stomach pain
Nausea
Diarrhea
HOWEVER, it should be noted that these side effects are VERY RARE, and are only reported in a small percentage of people that have taken the extract.
From what I've researched, the 2 other ingredients in Arthrozene do not cause any adverse effects to be worried about.
If you're thinking about taking this supplement, I would of course advise you consult with your doctor first.
There may be some drug interactions that I'm not aware of, and only he / she would know for sure.
5.  Who Makes Arthrozene?
According to their contact page, it's made by a company called Fisico Inc.
Located in Westford, Massachusetts, they make numerous other brands, including:
The Cruise Control Diet
SlimBiotine
Cerebra
I've never heard of these other supplements before, so I can't comment on them.
They have a A rating with the BBB, with mostly positive reviews.
6.  What do the Arthrozene Reviews have to say?
Unfortunately, if you're looking for testimonials from customers who've actually used the product, I'm afraid you'll fall a bit short.
Since this product is so new, there haven't been any popping up on third party sites.
I'll update this as reviews start coming in.
7.  My Personal Results
I've actually ordered a bottle of Arthrozene, and will be posting my review in a few weeks.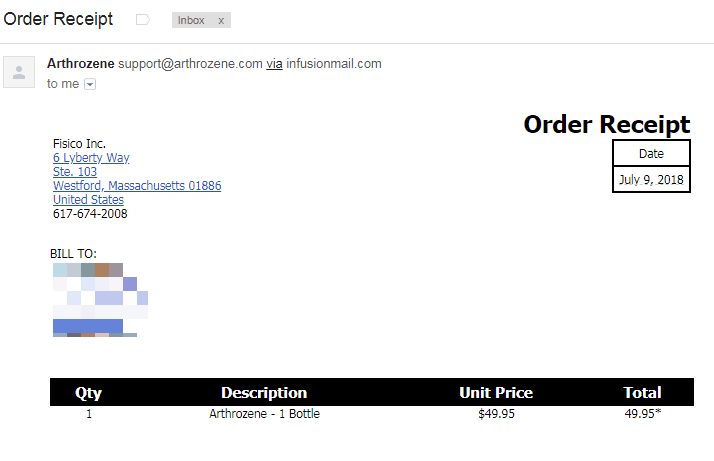 8.  Where to buy
Arthrozene is only available on their official website www.Arthrozene.com.
The pricing breaks down as follows:
1 bottle:  $39.95
3 bottles:  $33.31 per bottle
6 bottles:  $29.99 per bottle
They do offer a money back guarantee, which is good for 90 days from the date you originally ordered.

At this point, you won't be able to find Arthrozene in stores like Walmart, Walgreens, CVS, or GNC, but I will update this review when it becomes available.
9.  Conclusion
Arthrozene may indeed work, it's just tough to make a recommendation at this point.
The ingredients look like a solid blend, and the price is not outrageous.
They offer what appears to be a solid money back guarantee, and the company that makes it has a solid reputation.
The biggest downside is the lack of feedback.
I mean, there's literally no one talking about this supplement, either good or bad.
Undoubtedly reviews will start to pop up over the course of the next several months, but that doesn't help us right now.
I plan on updating this review as more information becomes available.
Have You Used Arthrozene?  Help Us and Others Thinking About Trying This Product Out By Leaving Your Review Below!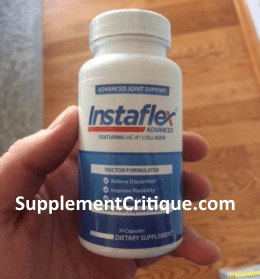 Instaflex Advanced is the best joint supplement we've ever come across, and that says a lot!
It contains a unique blend of ingredients that can help with all sorts of joint pain.
Read our comprehensive Instaflex review here to learn more.
User Reviews
arthrozene
I have been taking this produce a little over two weeks. One of their statements was " Works In As Little As 5 Days".

THAT verdict is not true for me. I am willing to give it 30 days



Was this review helpful to you?

---
Side effects?
I've been taking this for 9 days. My knees definitely feel better.

However, I've been getting episodes of flushing.Since this product is new, I don't know if a side effect from this product or something else.



Was this review helpful to you?

---
Jeanette's Review
I have been using Arthrozene for 2 weeks.My knee stopped hurting in 5 days.

I feel great.

Was this review helpful to you?

---
Barb's Review
have been taking arthrozene for couple of weeks
it has helped arthritis in my hands, knees, back, elbows

Was this review helpful to you?

---
Positive
Arthrozene is the best capsule for pain. After 5 days my knees felt wonderful.

Love this product

Was this review helpful to you?

---
Ask A Question
User Questions and Answers
---
How do I take Arthrozene? -Linda
According to the bottle: "For best results, take one (1) capsule, once per day, with a glass of water on an empty stomach."- Rob
Was this question helpful to you?
19

out of 19 people found this question helpful.
ASK A NEW QUESTION
---
Can this be taken in conjunction with otc pain killer until it begins to work -Debra
Yes.- Rob
Was this question helpful to you?
18

out of 19 people found this question helpful.
ASK A NEW QUESTION
---
What are the side effects of taking Arthrozene? -Julia
In general, the product is free of side effects.  With that said, its always possible to experience adverse effects with ANY supplement, including Arthrozene.  It's best to check with your doctor first before taking it, as some of the ingredients may interact with certain medications or medical conditions.- Rob
Was this question helpful to you?
10

out of 10 people found this question helpful.
ASK A NEW QUESTION
---
Does Arthrozene work for knee pain? -Mike
The manufacturer (Fisico Inc.) doesn't make any specific claims that it will help with knee pain.  With that said, if you're knee pain is caused specifically by your joints, it should help.- Rob
Was this question helpful to you?
9

out of 9 people found this question helpful.
ASK A NEW QUESTION
---
What is the active ingredient in Arthrozene? -Jeremy
It doesn't look like there is any one specific ingredient that is the active ingredient.  Rather, they use 3 key ingredients that synergize with one another.  They are ApresFlex Boswellia Serrata Extract, Mobilee Naturak Chicken Comb extract, and B-2Cool Native Collagen type II. I have details on how they work in the Arthrozene review above.- Rob
Was this question helpful to you?
5

out of 5 people found this question helpful.
ASK A NEW QUESTION
---