Update (9-14-2018):  A gentleman named Jim O'Donnell is currently in the process of testing Arthrozene.
Click Here
 to follow along on his daily results diary.
There's no doubt about it, joint pain sucks.
It's inevitable as we age, and only seems to get worse as the years tick by.
There's certainly no shortage of joint relief supplements flooding the market, some of which we've actually tested.
Some, like Instaflex, actually worked really well.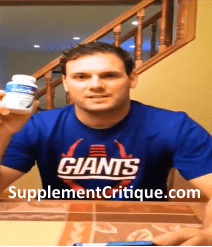 Others, not so much.
I first came across Arthrozene when I was scrolling through my Yahoo news feed.

I, in fact, do have joint pain, so whenever I see an ad like this I usually click.
It took me to a page on the Arthrozene website that suggested most people are making a mistake when it comes to joint pain.
What's the #1 mistake?
Trying to "mask" the pain by just simply popping an Ibuprofen or Advil.
I tend to agree with them on this point.  Most Americans (myself included) tend to treat a problem by simply popping a pill, rather than trying to identify the root cause and fix it.
But will this pill tackle the root cause of your joint pain?
And if it does, how does it do it?
Let's find out.
Watch Our Video Review Or Scroll Down To Read More
1.  What is Arthrozene?
There are a wide variety of root causes of joint pain, including:
Arthritis
Fibromyalgia
Gout
Osteoarthritis
Tendinitis
According to the products website, Arthrozene is a 3-step solution that attacks those root causes.
2.  How does Arthrozene work?
Details are a bit vague, but according to them their formula is designed to do 3 things:
Decrease inflammation
Slow down cartilage degradation
Increase lubrication
It does this through the application of their all-natural formula, which we'll discuss in detail below.
3.  What are the ingredients in Arthrozene?
Most joint supplements contain one ingredient and one ingredient only, and that's Glucosamine.
This one is different…
According to the label, Arthrozene contains 3 key ingredients.  These include:
ApresFlex Boswellia Serrata Extract
Mobilee Naturak Chicken Comb extract
B-2Cool Native Collagen type II
You can see a picture of the label below: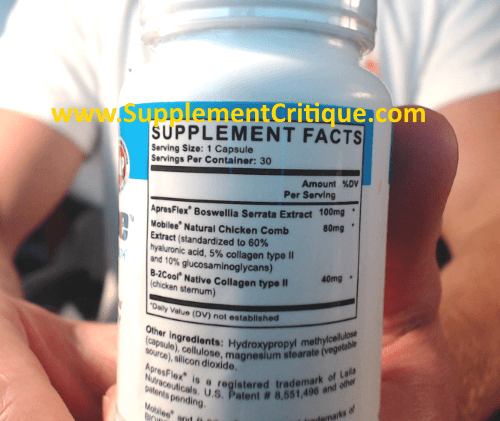 Since I haven't done a tone of research on joint pain / relief pills in general, I actually had to dig in a bit to find out what these ingredients were all about.
ApresFlex Boswellia Serrata
This is essentially a trademarked version of Boswellia Serrata, a type of tree found in India and Arabia.
There's a type of sap that seeps out from openings in the bark, which is called Indian Frankincense.
It's been clinically studied as an anti-inflammatory agent, among other things.
You can read the details of one such clinical study here.
Mobilee Naturak Chicken Comb Extract
This is another clinically tested substance that's been designed to help specifically with joint pain.
Since Chicken Combs contain high amounts of Hyaluronic Acid, it's been shown to act as an all natural lubricant for joints.
As a result, it can provide significant pain relief, especially for those suffering from Knee Osteoarthritis.
B-2Cool Native Collagen type II
The third ingredient in Arthrozene, B-2Cool Native Collagen type II, basically acts to improve tissue strength in your joints, as well as tensile strength.
According to published research, native Collagen type II has been shown to be effective in treating symptoms of osteoarthritis.
What does this mean?
Well, it will help to repair cartilage as well as make it stronger.
4.  Are there any side effects?
As with any supplement, side effects are possible.
For example, Boswellian Serrata has been shown to cause adverse effects in some people.
As reported by WebMD, these include:
Stomach pain
Nausea
Diarrhea
HOWEVER, it should be noted that these side effects are VERY RARE, and are only reported in a small percentage of people that have taken the extract.
From what I've researched, the 2 other ingredients in Arthrozene do not cause any adverse effects to be worried about.
If you're thinking about taking this supplement, I would of course advise you consult with your doctor first.
There may be some drug interactions that I'm not aware of, and only he / she would know for sure.
5.  Who Makes Arthrozene?
According to their contact page, it's made by a company called Fisico Inc.
Located in Westford, Massachusetts, they make numerous other brands, including:
The Cruise Control Diet
SlimBiotine
Cerebra
I've never heard of these other supplements before, so I can't comment on them.
They have a A rating with the BBB, with mostly positive reviews.
6.  What do the Arthrozene Reviews have to say?
Since we initially wrote this review, we've had 17 people leave their Arthrozene review on our site.
Click Here to read them.
7.  STEPuP Program Test
As part of our STEPuP program, we currently have a gentleman named Jim testing out Arthrozene.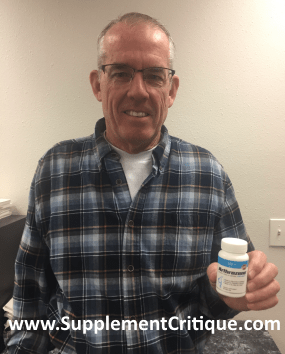 He's a 66 year old man that has been involved in sports all his life.  See his story below:
I would be interested in testing Arthrozene.

I am 66 and have been involved in sports all my life.

Both knees are worn.  Close to bone on bone on one knee and the other is not far behind.

Have had 1 or 2 shots and have talked to stem cell people.

Would like to avoid knee surgery as much as I can.

Just reduced swelling and a little more flexibility would allow me to ride my bike again which could/would help to build the leg muscles back up.

Sounds like Arthrozene might be an option.

I could certainly give you a day by day.

Thanks.
And here's his daily results so far:
12-Sep:  Received and took first pill Wednesday night 9/12.
13-Sep:  No change.
14-Sep:  As of Friday – do not seem to see any results.
15-Sep:  Normal discomfort – no change.
Kneecaps are tender.
16-Sep:  Seems to be slightly more discomfort than normal.
Kneecaps are tender – could be due to use on Saturday.
17-Sep:  No better than normal discomfort.
18-Sep:  Hoping for improvement but cannot feel it yet.
19-Sep:  First notice that discomfort might be better then normal, but stiffness in right knee continues.
Tenderness in kneecaps seems less.
7.  My Personal Results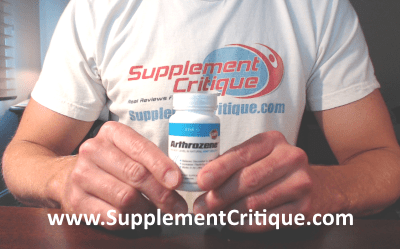 So I finally got a chance to try out Arthrozene for the last 2 weeks, and I have to say I actually think it's working.
For those of you that haven't been following my reviews, I'm a 36 year old amateur professional beach volleyball player.
I've been playing since I was about 14 years old, and I can't begin to tell you what kind of an impact the sport has on your joints.
The constant sprinting and jumping can really start to wear you down, especially if you're doing it all in deep sand 4 – 5 days a week.
Wasn't a problem when I was in my early 20's, but we all know how that goes 🙂
I received a 30 count bottle of Arthrozene about 10 days ago, and I've been taking it on an empty stomach everyday.
For the first few days I didn't notice much of anything.
I generally will take 2 advil upon waking up, and 2 about an hour before bed to aid with some of the pain.
Within about a week of taking Arthrozene, I started to notice that I really didn't need that evening dose.
I didn't even realize it until one night I was reading and realized that I hadn't taken any Advil, but didn't really have the usual aches and pains.
Skipping my advil dose that night, I wanted to see if I woke up with more pain than usual.
When I got up, I felt a little bit of aches and pain, but nowhere NEAR what I normally do.
I didn't skip my morning advil dose, but I could tell that my aches were significantly reduced from what they normally are.
Do think it's the best joint relief supplement out there?
The jury is still out.
I think I'm going to take the remainder of the bottle and come back here to update my Arthrozene review in another 2 weeks.
Update 8/30!
Sorry about the lateness!  I meant to update this review a few weeks back, but got tied up with other stuff.
So anyway, I continued taking the Arthrozene until I finished out the bottle, and I have to admit it seemed to start wearing off.
It wasn't the kind of "wearing off" that happened overnight.
It just gradually seemed to lose it's potency over time.
By the end of the month, if I had to rate it on a 1 – 10 scale (1 being the worst, 10 being the best), I would rate Arthrozene as follows:
Week 1: 6
Week 2: 9
Week 3:  8
Week 4: 6
It's almost like I was back where I started.  I needed to start taking my twice a day advil dose, as the Arthrozene just wasn't cutting it any longer.
If you ask me, I personally still think that Instaflex Advanced works WAY better than Arthrozene.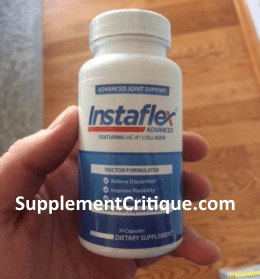 Click Here to read my review of that one.
As far as why the effects of Arthrozene seemed to taper off, I have no idea what could have caused that.
The only thing I can think of is that my body may have built up a sort-or "immunity" to the ingredients.
This has happened to me in the past, but it's actually VERY rare.
Nonetheless, if you read many of the reviews below, you'll see that the vast majority of people writing in their Arthrozene reviews are seeing good (and stable) results.
8.  Where to buy
Arthrozene is only available on their official website www.Arthrozene.com.
The pricing breaks down as follows:
1 bottle:  $49.95
3 bottles:  $44.95 per bottle
6 bottles:  $39.95 per bottle
They do offer a money back guarantee, which is good for 90 days from the date you originally ordered.

At this point, you won't be able to find Arthrozene in stores like Walmart, Walgreens, CVS, or GNC, but I will update this review when it becomes available.
9.  Conclusion
After finally having tested Arthrozene, I'm still a bit baffled.
As you saw in my personal results, it seemed to work great for the first 2 – 3 weeks.
After that, the effects seemed to almost completely wear off.
With that said, since I wrote my original review we've had 15 others leave a review as well.
Literally only 2 of them have left a 1 star rating for it, and the other 13 have rated Arthrozene 4 stars or above. (Click Here to see those reviews)
Based on that alone, I'm upping my original 3 star rating to a 4 star.
Arthrozene does seem to work, and if you've been suffering from chronic arthritic pain I would recommend giving it a shot!
If you're interested, you might want to check out a supplement called Instaflex Advanced.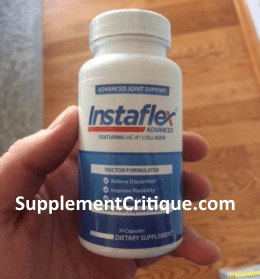 It's a bit more expensive that Arthrozene, but in my personal experience was the best joint relief supplement I've EVER tested.
And I've tested dozens.
You can read more in my full review here.
Have You Used Arthrozene?  Help Us and Others Thinking About Trying This Product Out By Leaving Your Review Below!
Additional References
https://www.niams.nih.gov/health-topics/osteoarthritis
https://www.ncbi.nlm.nih.gov/pubmedhealth/PMHT0024677/
https://www.ncbi.nlm.nih.gov/pmc/articles/PMC5240031/
https://www.ncbi.nlm.nih.gov/pubmed/22457547
https://www.ncbi.nlm.nih.gov/pubmed/12622457
https://www.ncbi.nlm.nih.gov/pmc/articles/PMC3532773/
https://www.ncbi.nlm.nih.gov/pmc/articles/PMC3438733/
https://www.ncbi.nlm.nih.gov/pmc/articles/PMC4015808/
Top 3 Joint HealthAffiliate Disclosure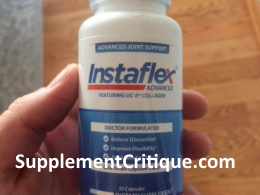 Instaflex Advanced is our #1 rated joint relief formula for a variety of reasons, learn why here.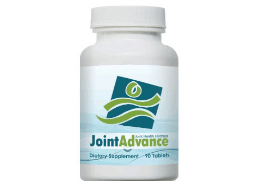 Joint Advance is an effective joint pain reliever, check out our review here.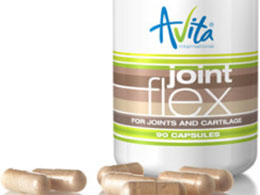 Joint Flex uses all natural ingredients to help you manage joint and muscle pain without drugs.
User Reviews
Diane de george's Review
By
Diane de george
Aug 1, 2018
I said I would report back on Arthrozene after I started using it. This is Diane.

I have a torn meniscus, as well as arthritis in my knees. I do take supplements of fish oil, turmeric, and vitamin D.

I also do redlight therapy 3x a week. This new Arthrozene gave me further relief after just 4 days.

The ad claims no more cracking of joints when getting up in the morning, and its true.

I am overdue for a cortisone shot in my left meniscus knee, it's been 4.5 months, and as long as I feel this good I won't be doing one. Someone asked about back pain.

I haven t seen any signs of great improvement in that area. I do know the advice is good.

It may seem like a drag getting started doing activities.

I do racketball, pickleball, and tennis. However, afterward I never have felt better.

It is invigorating and excited that I can continue living life. I did have to give up skiing but that totally has to do with the stress out on my knees as they won t do surgery on the meniscus cause will leave me w no material and I will be bone on bone.

No supplement is going to cure that but the Arthrozene does provide an additional lubricant that I believe is helping. I have to say I would recommend Arthrozene.

I have no connection to the supplier and have not been paid to write any kind of review. I hope this helps someone else.



Was this review helpful to you?
105 out of 111 people found this review helpful.
---
Working but still skeptical.
I'm on my second week of taking arthrozene. I've had knee pain since the mid 90's from cycling and running.

I have really bad chondromalacia, but all of the weight bearing surfaces in my knees are still healthy and fine. I am restricted to walking for exercise.

I am also having shoulder pain so my swimming has been impacted. I started taking the arthrozene a couple of weeks ago.

I didn't feel relief in 5 days, but I am now. Even my shoulder has started feeling better.

I didn't like the way it was presented in add form online. I'm super skeptical about this kind of sales, it just feels wrong.

The company has good ratings, and the ingredients seemed legit, so I gave it a try. I sent my MD a picture of the label and he said everything in it appears safe.

Is it safe to assume that everything in the supplement is actually listed on the bottle? I hope this doesn't have some sort of pain reliever in it as I don't want to be simply masking my pain.

If the ingredients are truly represented, then it has been helping my joint pain.

Was this review helpful to you?
77 out of 79 people found this review helpful.
---
Lori's Arthrozene Review
By
Lori Tamez
Aug 2, 2018
So I ordered this product to help my 84 year mother who just had a hip replacement and was told she would need a knee replacement as well. Also, my husband has cancer and spinal stenosis and has not been able to use his massage chair.
I have a bad knee caused from standing and grooming dogs.

We've all started to use the product and within 3 days my mother and I have had great results.

We are not popping and cracking, and now I can get down on the floor and get up without much help. My mother also has more flexibility.
As for my husband, his back is not bothering him as much but part of his back problems are from cancer and this doesn't effect the new cancer drug he is on.


Since adding this to his treatment plan, he's now moving better. We believe in using as many natural products as possible, and previously we were using Glucosamine, Chondroitin, and MSM,
Even using 6 to 8 pills a day wasn't giving any relief..We have all been using this now for 2 weeks.
I am now pain free, and my mother and husband are greatly improved.

I am impressed with our results from Arthrozene.
Was this review helpful to you?
69 out of 71 people found this review helpful.
---
By
Bert hubbard
Aug 2, 2018
I have been taking Arthrozene for about six weeks now. I was going to have knee surgery, but now I have noticed that I now can go for long walks, even up and down hill.

After I was done with my walks my leg would swell up and I couldn't bend my knees. Now I am pain free!



Was this review helpful to you?
53 out of 56 people found this review helpful.
---
Arthrozene
By
Lela Methvin
Aug 2, 2018
I am a 93 year old woman. In need of a knee replacement, but doctors said I was too old for surgery.

Son sent me an ad regarding Arthrozene. Ordered, and within three days of taking it as directed, I became almost totally pain free and have remained so.

For me, it is a miracle, as my pain was bone on bone grinding, so I kept to my bed, mostly. Yesterday, went shopping for the first time in weeks.

And walked for two hours with almost no pain. Arthrozene is like a miracle for me.
Was this review helpful to you?
48 out of 51 people found this review helpful.
---
Ask A Question
User Questions and Answers
---

How do I take Arthrozene? -Linda

According to the bottle: "For best results, take one (1) capsule, once per day, with a glass of water on an empty stomach."- Rob
Was this question helpful to you?
68

out of 69 people found this question helpful.
ASK A NEW QUESTION
---

Can this be taken in conjunction with otc pain killer until it begins to work -Debra

Yes.- Rob
Was this question helpful to you?
52

out of 56 people found this question helpful.
ASK A NEW QUESTION
---

What are the side effects of taking Arthrozene? -Julia

In general, the product is free of side effects.  With that said, its always possible to experience adverse effects with ANY supplement, including Arthrozene.  It's best to check with your doctor first before taking it, as some of the ingredients may interact with certain medications or medical conditions.- Rob
Was this question helpful to you?
37

out of 37 people found this question helpful.
ASK A NEW QUESTION
---

Does Arthrozene work for knee pain? -Mike

The manufacturer (Fisico Inc.) doesn't make any specific claims that it will help with knee pain.  With that said, if you're knee pain is caused specifically by your joints, it should help.- Rob
Was this question helpful to you?
39

out of 42 people found this question helpful.
ASK A NEW QUESTION
---

What is the active ingredient in Arthrozene? -Jeremy

It doesn't look like there is any one specific ingredient that is the active ingredient.  Rather, they use 3 key ingredients that synergize with one another.  They are ApresFlex Boswellia Serrata Extract, Mobilee Naturak Chicken Comb extract, and B-2Cool Native Collagen type II. I have details on how they work in the Arthrozene review above.- Rob
Was this question helpful to you?
31

out of 32 people found this question helpful.
ASK A NEW QUESTION
---