Thank You For Signing Up!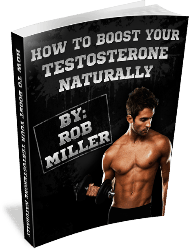 Thanks for signing up for our free ebook. CHECK YOUR INBOX for your FREE 43 page "How To Boost Testosterone Naturally". It's packed with ton's of information on how to increase testosterone production naturally.
If for some reason you never received the ebook in an email, please click here to download a copy.
Share My Ebook on Twitter and Facebook


This guide is professionally written, and contains information on various techniques that have been used by thousands of men to help boost their overall testosterone levels, and start leading a healthier life. Throughout the ebook, you will learn:
The Requirements of Getting Ripped
Designing Workouts To Get You Ripped
Nutrition For Optimal Fat Burning
Your Meal Plan Setup

Key Supplements For Enhanced Results
And Much More!
But Wait, Before You Get Started!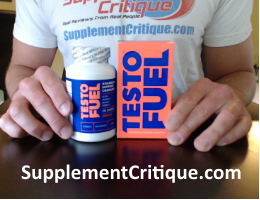 If you are looking for a supplement that can help improve the results you see, as well as give you quick results, we recommend that you check out a product called Testofuel. This particular supplement is one of the leading testosterone boosters on the market, and I have personally recommended it to thousands of men who received great results.
Testofuel provides you with key nutrients you need to support healthy testosterone production, which will help to increase muscle size and strength, as well as improved mood and sex drive.
I have actually personally tested Testofuel as well, and my results were great to say the least. If you would like to learn more about my results, check out my official Testofuel review here.

If you have any questions about anything, be sure to contact us, and we will get back to you as soon as we can.
to your health,
Rob
SupplementCritique.com