Brain Pharma Happy Pills Review – Do They Aid Brain Function
By:
Rob Miller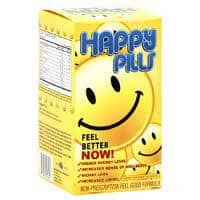 Brain Pharma Happy Pills Overview
Brain Pharma Happy Pills are products manufactured by Brain Pharma Limited to help enhance people's moods, lower their appetite and help them sleep better.

If you have feeling like you aren't living your life to the fullest and things could get a little better, Brain Pharma Limited mad this medication just for you.

But what exactly do you need to know about Brain Pharma Happy Pills before you can start using it?
A lot has been said and written about the magical claims of Brain Pharma Happy Pills.

The only sure way to ascertain the claims would be to have a look at this objective product review.
How Brain Pharma Happy Pills Works
The easiest way to understand how Brain Pharma Happy Pills works is to keenly go through all the ingredients as specified by the manufacturer.

The major ingredient responsible for this product's effects happens to be 5-HydroxyTrytophan, popularly abbreviated as 5-HTP, which is used in the brain to produce serotonin, a neurotransmitter.

It is when serotonin levels are low that you will experience increased appetite, depression as well as difficulty in sleeping, conditions Brain Pharma Happy Pills seeks to revert.
Brain Pharma Happy Pills also contain a number of B vitamins, caffeine, N-Acetyl L-Tyrosine and St. John's Wort.

While caffeine is a stimulant to ensure you remain alert, St. John's Wort elevates moods and N-Acetyl L-Tyrosine aids brain functions.
Brain Pharma Happy Pills Benefits
A number of positive reviews from users could indicate the product is actually effective
It contains a combination of natural supplements such as 5-HTP, vitamins and caffeine, symbolizing multiple benefits
The manufacturer has provided ample information regarding ingredients
You can easily purchase the pills from the Brain Pharma site and other third party sites
Brain Pharma Happy Pills Drawbacks
A few users have companied that the effects of the pills wear off within a short period of time
For the pills to function best, you will have to use them for a long period of time
The manufacturer does not provide any scientific or clinical tests to back the claims
Where to Buy Brain Pharma Happy Pills
Like any other Brain Pharma natural remedy, Brain Pharma Happy Pillscan readily be purchased from the manufacturer's official website.

You could also find Brain Pharma Happy Pills in third party sites such as Amazon.

Brain Pharma Happy Pills, being non-prescription medication, can be purchased from leading local outlets too.
Recommendation
Your brain is by far the body's most important organ, one you can't risk by using any over-the-counter remedy on.

However, the ingredient information regarding Brain Pharma Happy Pills provided on the website sounds very convincing.

This majorly because 5-HTP, the key ingredient in Brain Pharma Happy Pills, has been proven to possess a lot of properties that aid brain functions.
The positive reviews about the product currently on the internet also make the manufacturer's case stronger, even though they are scarce and hard to come by.

This is why you need to consult your doctor before buying Brain Pharma Happy Pills, especially if you are on other medication, pregnant or lactating.
Have you used Brain Pharma Happy Pills?

If so, leave your review here!
Top 3 Stress ReliefAffiliate Disclosure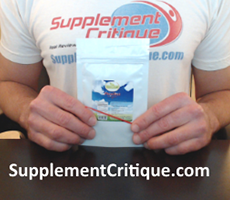 Phenibut is by FAR the most effective stress relief product Ive ever come across.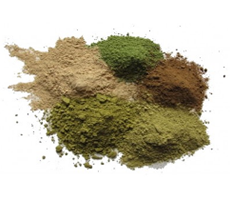 Kratom acts as an effective pain reliever AND can also help with anxiety dramatically.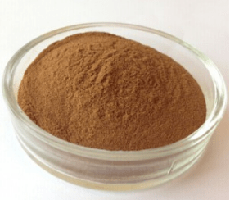 This particular brand of Kava is EXTREMELY effective at helping you calm down.
User Reviews

5.0 out of 5 Stars (1 Reviews)
Have you used this supplement?
I used these for about a 9 months, 2 years ago when dealing with a tough time in my personal life. It didn't alter my mood drastically, but I did start to notice that my mood improved enough that people stopped asking me constantly "what's worng" or avoiding me altogether. Becasue the effect is not a pronounced feeling of elation, but just a kind of normalizing, it took a few weeks for me to recognize it was working. On the days I forgot to take it, I had crying jags.
I stopped taking them when things had settled down for me. That was about two years ago. I would definitely use it again if necessary.

Was this review helpful to you?
7 out of 8 people found this review helpful.
---
Ask A Question
User Questions and Answers
No Questions Have Been Answered For This Article.