MaasaLong Pills Review: Do They Work?
By:
Rob Miller
Fact Checked On: 6-4-2021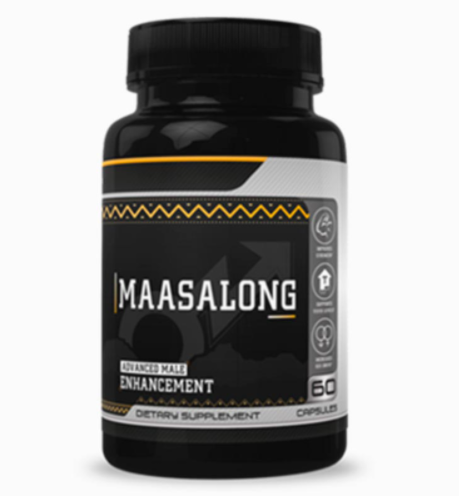 There is no getting around it: the content that the creator of MaasaLong put out to promote their product, is simply terrible.
The video itself describes a "secret ritual" that is only known by one isolated tribe and countless millionaires that have paid them in some fashion to come to participate in this secret ritual, that makes your penis grow to new and terrifying sizes right before your very eyes.
The honest, purely in-it-for-the-research doctor who admits to stealing the tribe's secret ritual and formula, tells you all about how he's never seen such immediate and huge growth in the average tiny penis, and how it's changed his life as well as his wife's.
They lure you in with some great promises about how your penis will suddenly be giant and you'll feel 20 years younger, then take you on an hour-long voyage into sham science, stolen indigenous medicine, and capitalist greed as you learn about the supposedly powerful male sexual supplement.
Related Article– Testoryze Review: Does It Work?
What is MaasaLong?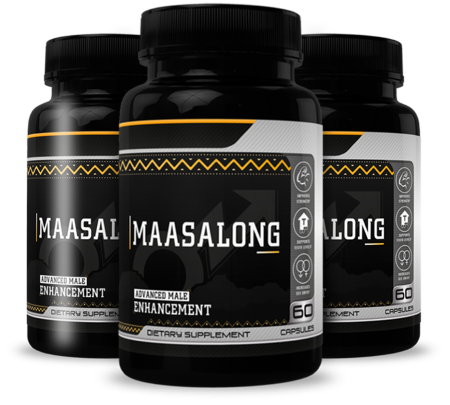 MaasaLong is a male sexual enhancement supplement made from all-natural and safe ingredients that are supposed to work against the low testosterone and erectile dysfunction that often occurs when men reach and surpass a certain age.
How Does MaasaLong Work?
There are two main ways that MaasaLong claims to work, both improving sexual performance.
The first is by increasing testosterone with naturally occurring testosterone boosters, which helps lead to higher libido, better performance, and more enjoyable sex.
MaasaLong also promotes nitric oxygen production, which widens blood vessels and helps blood flow more freely, helping men get and stay erect.
What Are MaasaLong's Ingredients?
Epimedium Sagittatum
One of the most popular ingredients in sexual health supplements is epimedium sagittatum, or more commonly "horny goat weed" for the effects that it has on grazing goats that eat it, as well as the humans that consume it as well.
It is known to help supercharge sexual performance is by boosting the flow of blood to the areas that most often need the blood flow, the genitals. (Source)
Chinese Ginseng
Ginseng is ancient and its use in herbalism and traditional healing stretches back many generations in Asia, with ginseng being harvested as an elderly plant for its root, then dried and either powdered or extracted.
Ginseng is often most sought out for its ability to reduce inflammation significantly, as well as help modulate blood sugar levels in some people.
Ginseng s able to provide a natural source of energy that is usually compared to caffeine without the headache, and there are additional studies that show it may hold a role in brain cell regeneration as well as immune health. (Source)
Catuaba Extract
This is an herb native to South America and has been utilized in herbal remedies for generations per local tradition in order to spark serious male sexual energy.
The special alkaloids that Catuaba produces are known to work together with the central nervous system to increase general alertness, as well as lower anxiety and nervousness, without significantly disrupting the usual sleep cycle. (Source)
Tribulus Terrestris Extract
Tribulus Terrestris has been used in traditional herbal medicine for many years, with the aim of providing a health boost to the male sexual system.
It is used to help with male and female infertility as well as forms of sexual dysfunction in areas of both Asia and Europe.
Multiple studies have concluded over the years that the Tribulus fruit extract is quite nearly a superfood for male sexual health.
Tribulus Terrestris has also been shown to naturally elevate DHEA levels in the body, resulting in increases to the libido. (Source)
Saw Palmetto
Saw palmetto is one of the most common ingredients in men's sexual health supplements because it is known to consistently help boost the level of testosterone in the body when it is included in a supplement taken regularly.
There is also ample evidence of saw palmetto helping to delay the metabolism breaking down testosterone during normal processes, this keeps the testosterone you do produce, in your bloodstream for longer periods, which raises your overall testosterone levels. (Source)
Oat Straw
Oats are known to help lower inflammation, as well as provide a mental boost. (Source)
Cayenne
The natural oils in cayenne pepper help boost testosterone levels and erection power and stamina. (Source)
Ginkgo Biloba
Known as Maidenhair in some circles, ginkgo has been known in eastern medicine for many generations to provide serious amounts of antioxidants, nerve function regeneration, and unbelievable increases to the flow of blood.
Ginkgo biloba provides not just a wide array of potent antioxidant effects but also facilitates healthy and efficient nerve cell function, by pumping up the flow of blood to the nervous system as well as the brain.
This huge elevation of blood flow has a number of benefits on the overall quality and strength of erections, helping to eliminate many potential hurdles during sex. (Source)
Muira Puama
Find a special Brazillian tree, grind up the dried root into a powder, and what you have left is a traditional herbal remedy for many shortcomings in male sexuality such as low libido, diminished sex drive, and even mild depression called Muira Puama.
Muira Puama has been used to help treat an extensive array of sexual issues in men as well as women, and it is often thought of as a natural aphrodisiac.
Since Muira Puama can help relieve joint pain, lower inflammation, help calm stomach and digestive upsets, and even menstrual pains, it is considered a valuable medicine by many people.
There are even some situations where it can help with mild depression, as well as the results of daily stress, via the gentle energy it provides. (Source)
Damiana
Damiana is a small herb that grows in central and south America and has seen generations of traditional use with ancient cultures.
Damiana has seen use primarily for the claimed improvements to sexual functions, as well as supporting bladder and urinary health, helping to boost the body's oxygen supply, in addition to being a natural way to enhance the libido. (Source)
Hawthorn
The magic berries of the hawthorn are said to imbue those that consume them with an amazing level of cardio health, helping the body to construct stronger vessels, removing cholesterol, and helping the muscle of the heart to grow stronger too. (Source)
Niacin
Niacin is one of the few over-the-counter remedies for ED and can help provide harder erections. (Source)
Inosine
Inosine is a compound that is vital for the construction and shaping of the cavernosal muscles, (Source)
Vitamin E
Vitamin E is essential for the production of energy & stamina, and it helps deliver blood to the penile chamber. (Source)
Related Article– Male Elongator Review: How Does It Work?
Do These Ingredients Have Any Side-Effects?
Every ingredient that has been included in MaasaLong is stated to be safe when consumed according to the directions, however, there are some potential issues for people who may be sensitive to them.
Damiana can change your blood sugar levels, but usually not by a lot, so diabetics should watch this or take another supplement.
Muira Puama can also negatively affect sleep patterns or routines, so if you are prone to restlessness or even insomnia you should definitely look for another supplement
Nobody under 18 should take MaasaLong, and you should first speak with your doctor or another medical professional before starting a new supplement to be sure there will not be any potential interactions or complications.
Does MaasaLong Really Work?
Absolutely not.
Not even a little bit, which was honestly the most surprising part.
We have tried a lot of various supplements, and most will at least give some small measurable benefit, but MaasaLong let us down quite hard.
How to Use MaasaLong
The manufacturer states to take two capsules each day with a glass of water, and they also make a point to say not to go over that dosage.
We were unsure as to why they specifically mention taking it with your last meal of the day, particularly since some of the ingredients such as Muira Pauma can interfere with sleep.
Where Can You Buy MaasaLong?
MaasaLong feigns exclusivity by only being able to be bought from the official product manufacturer website, and with single bottles as well as discounted quantity packs available, which drives down the cost per bottle.
Each bottle will last you one month, with the product manufacturer recommending taking it for a minimum of 3 months before evaluating the results you see.
This is incredibly convenient since you can't request a refund after 60 days.
By the time you realize it's worthless, it's too late.
Related Article– Firm MX Review: Does It Work?
Conclusion – Is it Worth Trying MaasaLong?
Obviously, every person is going to have their own opinion on whether the results they saw were worth the investment.
That's what this is, make no mistake, it's an investment in your time, your money, and your hope, which is why we want to be completely honest with you.
MaasaLong is garbage, just complete trash.
We could have hypnotized ourselves in the mirror and gotten a better result.
Top 3 Male EnhancementAffiliate Disclosure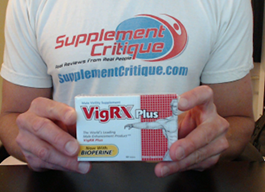 Out of the 100+ male enhancement products Ive tried, Vigrx Plus was the best.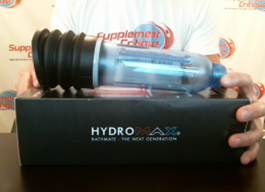 The Bathmate is a proven water-based vacuum pump that can help dramatically increase your size.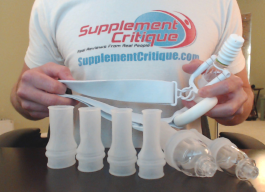 Phallosan Forte is a GREAT option for those looking to grow both length AND girth, permanently.
Honorable Mention/Inexpensive Alternative:Magnum Rings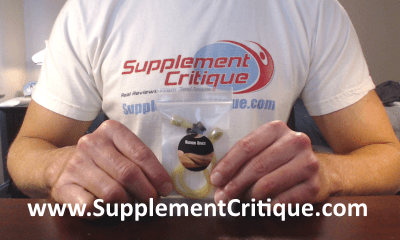 Magnum Rings are a VERY affordable option to getting both girth and length gains, at a fraction of the price of the Bathmate or Phallosan Forte.
Click Here to see our full Magnum Rings review.
Ask A Question
User Questions and Answers
No Questions Have Been Answered For This Article.