MoodCalm Review – Will It help You Relieve Stress?
By:
Rob Miller
Fact Checked On: 4-5-2018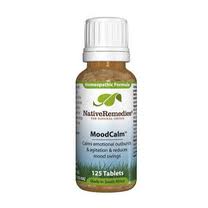 MoodCalm Overview
MoodCalm is a natural, homeopathic remedy that is sold in the market to help calm down mood swings as well as reduce any emotional outbursts.

Manufactured and distributed by renowned company Native Remedies, the medication can be taken every time you experience mood disturbance or daily to control emotional incidences.

MoodCalm is taken in a very convenient way as a capsule that easily dissolves in the mouth rather than a pill that would be very difficult to swallow.
But is it true that MoodCalm is the remedy people with emotional and mood issues have been waiting for?

The only way to find out is to take a keen look into this objective review.
Related article: 3 BEST Over The Counter Xanax Alternatives (UPDATED 2018)
How MoodCalm Works
Before you even rush to make an order of MoodCalm, it is very important that you get a clear understanding of how this remedy works.

According to the manufacturer, the easy to ingest capsule will work quickly to soothe your nervous system and also promote a balanced mood.

Perhaps the most interesting fact is that it is composed of 100% homeopathic ingredients such as Kali phos, Nat sulph, Tarentula, Hyoscyamus niger and lactose.
All these MoodCalm ingredients combine to maintain proper emotional imbalance in the system.

Luckily, the capsule does not contain any artificial flavours, preservatives, gluten or colors.

This makes is a rather safe product, especially to people at risk of developing any side effects.
MoodCalm Benefits
The homeopathic remedy is registered under the Food and Drug Administration (FDA) so you shouldn't have a problem believing the claims
It contains no artificial flavours, preservatives or gluten
The official website offers a comprehensive list of all the ingredients used and their functions
It has received a good number of positive reviews from past users and can be used even by pregnant and nursing mothers
MoodCalm Drawbacks
The price is a little too steep for many people to afford it
You will have to take three to five doses before you can notice any improvement
Where to Buy MoodCalm
You can always purchase MoodCalmhassle free from the manufacturer's official website, only that this time you will not enjoy a money-back guarantee.

There are also quite a number of third party sites such as Amazon that can ship MoodCalm to your region.

Surprisingly, you can even land better MoodCalm deals on these sites.
Recommendation
The information provided on the official MoodCalm website is more than just impressive, especially under the ingredients section.

Even the FDA has approved that the all natural ingredients are safe for human use, even for the pregnant and lactating mothers.

Unfortunately, the high prices that come with every MoodCalm bottle could prove too high for a good number of prospective consumers.
By now you must have learnt that cheap is many times expensive so paying a good amount for an FDA approved drug is far from silly.

However, you can only keep tabs on the user reviews to see if there's reason to be worried.

Otherwise, MoodCalm should be a good option to try out.
Have you used MoodCalm?

If so, leave a review below!
Top 3 Stress ReliefAffiliate Disclosure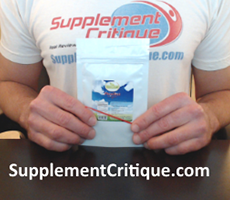 Phenibut is by FAR the most effective stress relief product Ive ever come across.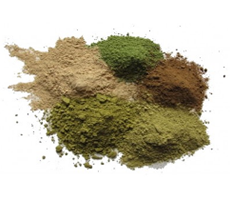 Kratom acts as an effective pain reliever AND can also help with anxiety dramatically.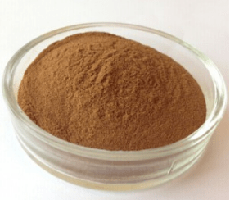 This particular brand of Kava is EXTREMELY effective at helping you calm down.
Ask A Question
User Questions and Answers
---

I just got done reading your about the "Mood Calm Overview" page. So its really true that there are absolutely no side effects? and can i also take it with a B complex, and Vitamin C capsules together? i have one last question. How would it mix with 5 HTP(from Griffonia Extract) alone? -Vanessa

Nothing is guaranteed to have no side effects from everyone who takes it, but generally speaking side effects for MoodCalm are mild or nonexistent.  It's fine to take with your vitamins and 5HTP. Just start with low doses to make sure that if you get any sort of side effect, it will be minimal.- Rob
Was this question helpful to you?

ASK A NEW QUESTION