Beachbody Performance Review – Supplements That Work?
By:
Rob Miller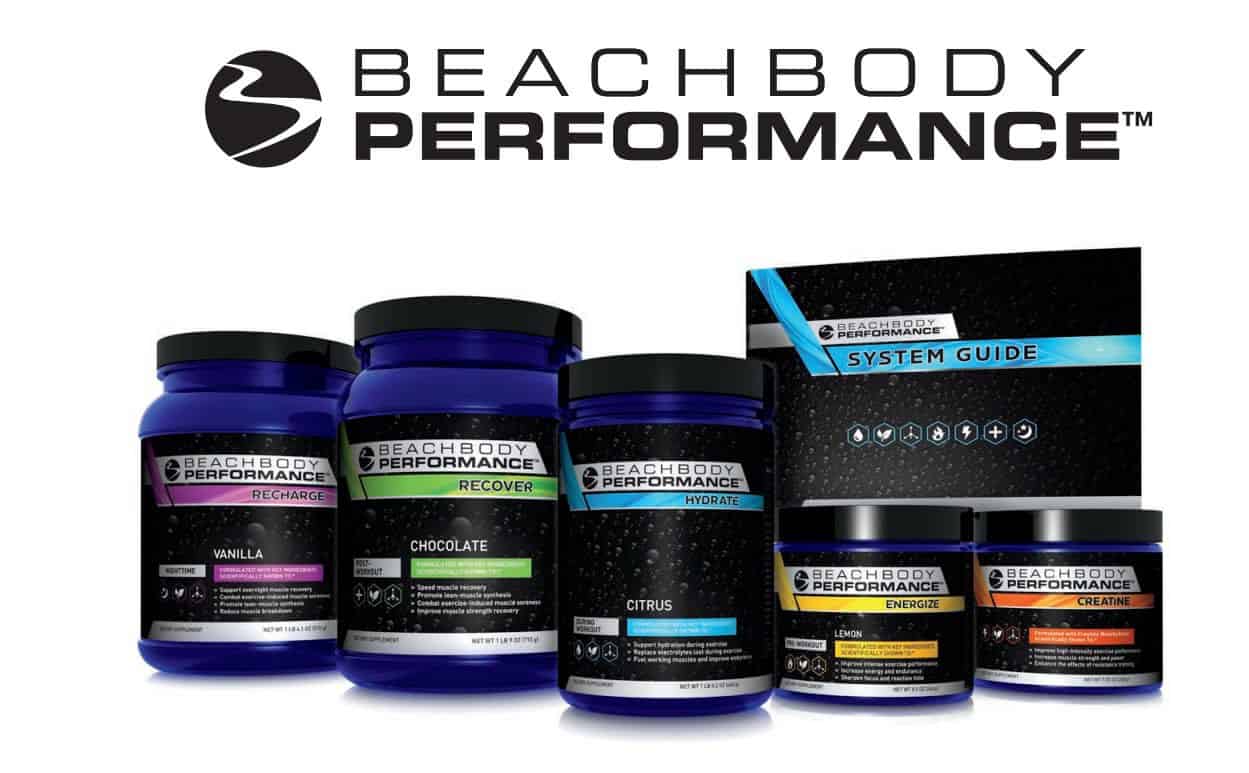 The decision to get in shape means a lot of different things depending on who's making that decision.

It could mean running on the treadmill and losing a few pounds.

It could mean diving headlong into a bodybuilding program with the hope of winning competitions.

Or it could mean anything in between.
And just like there are many different goals, there are at least as many ways to get there.

Some people make little changes and chip away at their progress.

Others change alost everything in their lives to fit around their new lifestyle goals.

It all depends on what method works best for you.
Beachbody Performance is a supplement line that caters to people going all in.

They put it out to provide every option you might need, taking the guesswork of your regimen. Just pick up one, two, three, or more of the Beachbody Performance supplements, or go with one of their ready made stacks, and you're on your way.
Beachbody Performance Products
There are 5 different supplements in the Beachbody Performance Line.

Sometimes, you'll find some winners and some losers within a supplement line.

Let's them down and see what they each have to offer.
Energize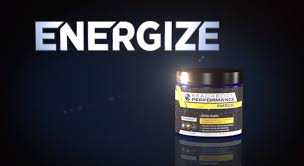 This is the Beachbody Performance Pre Workout supplement.

Its goal is the same as the goal for any pre workout – to help you power through with energy and focus, and to do so without causing negative side effects.

The primary active ingredients in Beachbody Performance Energize are:
Beta Alanine which has been proven to reduce the build up of lactic acid, allowing you to work your muscles longer before the onset of muscle fatigue.

Clearly, the longer you work, the better your results.
Quercetin which is a phytonutrient that acts as an antioxidant to help protect cells against the damages of oxidation.

This also contributes to endurance by delaying the onset of muscle fatigue.
Low Dose Caffeine from Green Tea.

Green Tea provides a couple different benefits.

It contains a reasonably low amount of caffeine for workout energy and focus without jitters.

And it's been shown to increase fat burning independent of its caffeine content.
Beachbody Performance Energize comes in a Lemon Spark flavor using no artificial colors, flavors, or sweeteners, and no preservatives.

Recommended use is to mix one scoop with water and drink about 30 minutes before your workout.
A single tub contains 40 servings and costs $49.95.
Hydrate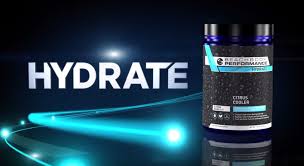 This is the Beachbody Performance Intra Workout formula.The idea behind it is that typical sports drinks contain too much sugar and other ingredients that can actually dehydrate you while they're trying to do the opposite.

That, combined with the fact that water alone doesn't provide enough of what you need, is why Beachbody Performance offers Hydrate.

It balances carbohydrates, water, and electrolytes so you can keep working out longer and harder.
The active ingredients in Hydrate are:
The Hydration Blend which is a balanced combination of minerals, including sodium, potassium, magnesium, and calcium that can replace lost electrolytes so you keep workout out longer.
Quercetin which can delay the onset of muscle fatigue so again, you can workout longer.
Low Dose Carbohydrates from Natural Sugars which provide the energy you need to keep pushing through, without the overload that can be caused by high sugar sports drinks.
Hydrate uses the correct ratio of carbohydrates to electrolytes to be best absorbed and used during your workout.

With more fluid absorbed into your bloodstream, circulation improves the delivery of oxygen and nutrients.

You have more energy as well as more stamina.
It's recommended that you mix one scoop of Beachbody Performance Hydrate with water and drink it throughout your workout.

It comes in Citrus Cooler flavor and contains no artificial colors, flavors, or sweeteners, and no preservatives.
A single tub contains 40 servings and sells for $34.95.
Recover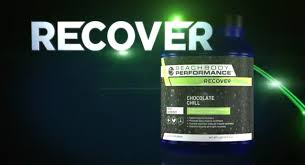 This is the Post Workout supplement in the Beachbody Performance line.It speeds muscle recovery and reduces soreness so that you can get back to the gym quicker, and when you do, you can work harder to get results faster.

According to Beachbody Performance, when it comes to muscle recovery, timing is everything.

And it's hard to overestimate the importance of good recovery to your desired outcomes.
The effects you'll notice when using Hydrate are quicker muscle recovery, less post workout soreness, reduced muscle breakdown, enhanced lean muscle growth, improve exercise adaptation, improved muscle strength recovery, improved glycogen recovery.
The key ingredients involved in achieving these benefits are:
Pomegranate Extract which is a natural recovery enhancer with it's rich ellagitannin content.

Ellagitannin has been shown to reduce exercise-induced muscle soreness and return muscle condition back to normal quickly.
20 Grams of High Quality Protein split into fast, intermediate, and slow release varieties, so your muscle are constantly getting the muscle regrowth support they need to achieve a full, fast recovery.

The formula include whey and pea protein.
Branched-Chain Amino Acids (BCAAs) which are an important component to nearly every post workout recovery supplement on the market.

These are present in the industry standard 2:1:1 ration of Leucine, Isoleucine, and Valine to promote muscle repair and synthesis.
Recover comes in a Chocolate Chill flavor and contains no artificial colors, flavors, or sweeteners, no preservatives, and the recommended dose is one scoop mixed with water and drunk within half an hour of finishing your workout.
A single tub contains 20 servings and costs $69.95.
Recharge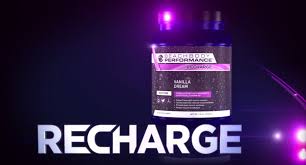 This is the nighttime recovery formula.It's fomulated to help you make the most of your overnight recovery.

This is important because while you're sleeping is when muscle repair and growth really take place.

You'll get the best results if your body is in the right state for this to occur.

Recharge does this with slow release proteins, amino acids, and nutrients that include:
Tart Cherry which has been shown to help reduce muscle soreness that occurs due to exercise.

It contains anthocyanins which are phytonutrients that may have anti-inflammatory effects, which will improve recovery after athletic endeavors.
20 Grams of Slow Release Micellar Casein Protein which maintains sufficient protein levels to achieve effective muscle recovery throughout the night.
Branched-Chain Amino Acids (BCAAs) at the most effective 2:1:1 ratio of Leucine, Isoleucine, and Valine to promote muscle synthesis and repair.
Beachbody Performance Recharge comes in a Vanilla Dream flavor suited for drinking before bedtime to soothe while it wards off potential cravings for less healthful options.

Instructions are to mix one scoop with water and drink within an hour of going to bed.
A single tub contains 20 servings and costs $69.95.
Creatine
This is the most clinically studied workout supplement we have.Creatine Monohydrate in particular is the standard bearer for all other types.

What creatine does is increase the cellular energy in your muscles.

You can push more weight for more reps, which is the fastest way to bigger muscles.
There's only one ingredient in Beachbody Performance Creaine, and that's 10 grams of creatine monohydrate.

Beach Body went with the easy choice here.

Monohydrate is the most tested, most commonly used form of creatine there is, and the 10 gram dose is a decent amount for a maintenance protocol.
Beachbody Performance Creatine is flavorless.

Instructions are to add Creatine to your Recover drink, or to mix it with juice and take it within 30 minutes after exercising.
A single tub contains 20 servings and costs $19.95.
Beachbody Performance Stacks
In addition to single products, Beachbody pushes stacks in their Performance line.Their website offers a feature where you tell them what goals you're trying to achieve, and they recommend the best stack to help you get there.

The choices include:
The Performance Stack which covers the basics and includes Energize for Pre Workout and Recover.

It sells for $109.95.
The Advanced Performance Stack which includes Energize, Hydrate, Recover, and Recharge.That's basically everything but the Creatine.

It's designed for someone looking for fast loss and lean muscle gain.

It sells for $199.95
The Utimate Performance Stack which is all 5 supplements, designed for someone who's looking to increase muscle mass.It sells for $214.95.
Who Is Beachbody?
You're probably more familiar with Beachbody from their numerous workout programs.The founders, Carl Daikeler and Jon Congdon, have been around since 1998, and they're responsible for P90X, Insanity, Turbo Jam, and Hip Hop Abs.

They do business out of Santa Monica, Ca, and they've built several entire fitness systems for anyone at starting at any level, trying to make it to the next.
They started with the workouts, but quickly branched out by providing meal plans and Shakeology, a popular meal replacement shake, supplements, and an online support community.

They have clearly decided to take over the online fitness world!

Recently, they've also entered into the anti-aging beauty product arena with a brand called Derm Exclusive, marketed as an alternative to office anti-aging procedures.
Why Choose Beachbody Performance
According to the marketing materials, there are several reasons why you'd go with the Beachbody Performance Line.

The line has been meticulously researched by exercise physiologists, nutrition experts, athletes, and others in the field.

It contains only ingredients that promote the end goal, with no fillers or extras just to look or sound good.
Every supplement idea is run past their Scientific Advisory Board for feasibility.

The board includes professionals in fitness, nutrition, botanical science, herbal integrated medicine, and product safety.
Beachbody Performance Reviews
The Beachbody Performance line is relatively new, and as such, there's not a lot of customer feedbackout there to get an idea of how the products are working in the real world.

There are a few, however, and they're pretty positive.

Most of what we found relates to Energize, and here's a good representative example:
"Most pre workout supplements are way too strong for me, and even after a tough workout I can feel the effects. This one is just perfect.

Gets you going for the workout, gets you through it, then it's gone."
On the other hand, there are plenty of complaints about Beachbody customer service, mainly regarding their free trial offers and subsequent monthly billings.

If you don't participate in a free trial, this shouldn't be an issue.

Just always make sure you read all the terms of any agreement you enter into.
Where to Buy Beachbody Performance
You can purchase the entire Beachbody Performance line through the Beachbody website.

They offer single product purchases as well as several different stacks.

You can also purchase some of the products at Amazon.com.

The prices seem to be a little cheaper, so this my be a viable option for someone on a tight budget.
Beachbody Performance Guarantee
Any product in the Beachbody Performance Line that you buy through the Beachbody website is covered by a 30 day money back guarantee.

If you're not 100% satisfied, return your product for a full refund, minus shipping charges.
Beachbody Performance Pros and Cons
Advantages of the Beachbody Performance Line
It's a comprehensive line that covers all the basics.
It's made by a fully integrated company, involved in as many aspects of your fitness regimen as you want.
They stay away from unnecessary fillers.
There's a money back guarantee.
Disadvantages of Beachbody Performance
Looking at the formulas, they seem pretty weak compared to what else is out there.
There aren't very many Beachbody Performance reviews from customers yet.

This makes it hard to judge how well we can expect the products to work.

This is especially problematic with formulas that don't look strong.
The prices are pretty high.
Conclusion
Beachbody programs and products are very popular, especially their exercise programs which are their bread and butter.

It makes sense they would get involved in the supplement market as well.

They've got a very captive audience.
With that said, I'm not convinced the Beachbody Performanceis worth getting involved with.

They talk about big panels deciding what should go into the formulas, but in the end, the formulas they came up with are surprisingly mediocre.

Pomegranate juice and Quercetin are good supporting ingredients, but they shouldn't be the backbones of the formulas.
I would wait to get more customer feedback before I would advise anyone to go ahead with the Beachbody Performance Line of supplements.
Have You Used Beachbody Performance?

Leave Your Review Below!
Top 3 Body BuildingAffiliate Disclosure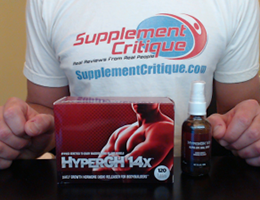 HyperGH 14X is a potent HGH releaser which works great for bodybuilding.

Read more in our review.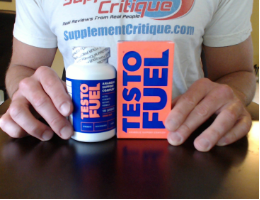 Testofuel is the most effective testosterone boosting supplement on the market that ive tested.

Read my review to learn more.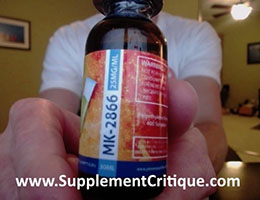 Ostarine is the poster boy for SARMS, and will promote lean muscle tissue growth dramatically.
User Reviews

5.0 out of 5 Stars (1 Reviews)
Have you used this supplement?
Yes BB Recover works!
I was beyond sore when beginning my exercise routine, I would be in pain for four days (day 2 & 3 being almost unbearable) I will tell you I have an autoimmune disease which makes my muscle recovery much longer than the average healthy person. I went to local sports supplement shop looking for something to help. I am adamant that it is a product all natural, no cancer causing chemicals, dyes or artificial sweeteners. When I told the sales rep that, boy did my choices diminish (that is a shame) anyways came out with Glutamine and BCAA powders, used them regularly, they helped somewhat but I was still having big issues-my leg muscles would literally give in and my leg would spring out from under me almost causing me to collapse. I bought the BeachBody Recover-OMG this stuff is amazing! Yes it works very well. I don't know how this stuff works, but it does, yes it is expensive, but from all of my trials, errors and purchasing other items, this for me is worth the money. I can do HIIT training every day, I am a little sore, but no more of my muscles literally giving out. So that's my BeachBody Recover spiel. No I am not a Coach or an employee of BeachBody, you just asked for a customer's experience and this was mine. It works wonders for my muscle recover like nothing I have ever tried.

Was this review helpful to you?
10 out of 11 people found this review helpful.
---
Ask A Question
User Questions and Answers
---

Best post workout drink for lean muscle fat loss . I workout after work I am 59 . Thank you -Tom

Just go with a good protein. I like 100% Whey Gold Standard. It's only got about 100 calories, it tastes great, and it has a good amount of protein.- Rob
Was this question helpful to you?

ASK A NEW QUESTION