Belviq (Lorcaserin) Review – Miracle Diet Pill For Obesity or Another Gimmick?
By:
Rob Miller
Fact Checked On: 5-1-2018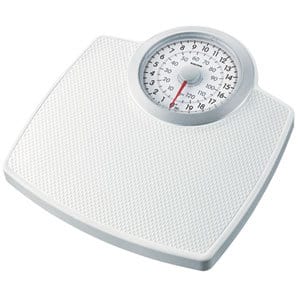 ---
---
Home
»
Weight Loss
» Belviq (Lorcaserin) Review – Miracle Diet Pill For Obesity or Another Gimmick?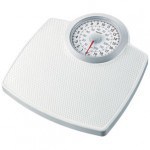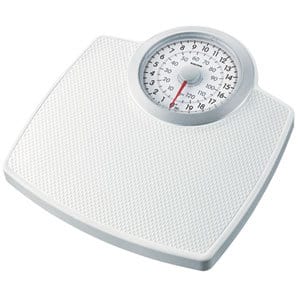 The FDA just announced today that Belviq, a prescription drug that treats obesity, has just been approved for sale in the US. This is really big news because it is the first FDA approved drug to help treat one of America's biggest problems in over a decade. Can you say LONG OVERDUE!? But does Belviq really work? Since there hasn't been any official scripts written yet, this review is completely anecdotal, but will attempt to cover the clinical studies in a very non scientific easy to understand way.
What is Belviq (Lorcaserin)?
Discovered and manufactured by a company called Arena Pharmaceuticals, Belviq is an anti obesity drug used to help overweight adults lose weight in combination with a healthy diet and exercise. As a result of clinical studies that have spanned close to a decade, this weight loss product was finally given the go-ahead by the FDA.
So how does Belviq Work?
According to various sources, Belviq works by targeting key areas in the brain that control appetite. This area, which is referred to as the Serotonin 2c receptor, has been linked in the treatment of obesity for over 5 years, but up until now there was no conclusive evidence that it could help to treat it effectively.
It appears that when the a Serotonin 2c receptor agonist binds to a cell, it produces a reaction that helps to improve glucose tolerance and reduce plasma insulin. The layman's explanation for this is that it specifically targets the receptors that make you feel hungry, instead making you feel fuller. The science behind this was actually used in a number of diet fads back in the mid 1990's, most notably the combination of fen-phen. However, dangerous side effects occurred from the use of fen-phen, which ultimately led to it's withdrawal from the market.
How Did Belviq Fare in Clinical Trials?
Early indications that Belviq would work effectively were popping up as quick as 1 year into the clinical studies. In general, about 1 in 5 users of Belviq lost 10% or more of there body weight, when compared to 1 in 15 for the placebo group. While this is not a drastic difference, it does show it is effective enough to make a difference, when all things are equal.
Several individuals that were involved in the clinical trials testified before the FDA that they had lost significant weight while on the drug, however some noted that they had gained the weight back after getting off the drug. The pressure was really on the FDA to release Belviq, mainly because there are practically no obesity drugs currently on the market.
Belviq can also apparently cause serious side effects, including serotonin syndrome, which involves too much serotonin being released at once. Symptoms of this condition, although rare, can be as small as increased heart rate and sweating, all the way to coma and shock.
Sounds Great, Sign Me Up!
Not so fast, as there are a few catches to getting a prescription for Lorcaserin. For one, you need to have a BMI (body mass index) of 30, or a BMI of 27 or above, with at least one weight related medical condition, such as high cholesterol, heart disease, or breathing problems. In addition, it is expected that massive quantities of the drug will be prescribed over the coming months, and there may be some issues at your local pharmacy in obtaining the drug.
So Is Belviq Really The Answer To My Weight Loss?
If you are chronically obese, you may be reading this article and thinking that this drug may be the best thing since sliced bread. Sure, it is the first drug to be approved for Obesity, but the old hard and fast rule of eating healthy and getting plenty of exercise will never go away. There may also be some long term side effects associated with the use of Belviq (Lorcaserin), which is why the company is continuing a post clinical study inspection period for another 6 months or so. Stay tuned to our blog to see the latest updates for Belviq as we get them!
Top 3 Weight LossAffiliate Disclosure
Instant Knockout is actually a new fat burning supplement I just came across, and got great results.
LeanBean Female Fat Burner is the BEST fat burner for women we\'ve ever tested.

Read our review here.
Biohacks your body into instant ketosis to burn fat instead of carbs.

Weight loss, energy, focus, anti-inflammatory, anti-aging.
Ask A Question
User Questions and Answers
---

I am obese, can or if i can order it online do you still need doctors approval totake this drug? How about the people that live in Canada? -john

It's only legal to obtain with a doctor's prescription in the US.  I believe it's the same in Canada.- Rob
Was this question helpful to you?
1 out of 1 people found this question helpful.
ASK A NEW QUESTION