BioTrust Metabo379 Overview
Pretty frequently, I get asked about non-stimulant fat burning supplements, and it's always a tough question to answer because there aren't very many effective choices out there in this category.

Almost by definition, fat burners use stimulants to rev up your metabolism and provide energy for workouts.

But there are a few choices out there for people who don't like or can't have stimulants in their formulas.
BioTrust Metabo379 is one of those choices.

Based on clinical tests, they claim it can help increase your weight loss 3.79 times more than a placebo (hence the Metabo379 name), decrease your waist and hip sizes 2.2 times more, and that you'll see results in as little as 2 weeks.

Let's dig a little deeper and see how BioTrust Metabo379 stacks up in the real world of fat burning supplements.
BioTrust Metabo379 Ingredients and How They Work
The BioTrust Metabo379 formula is very brief and to the point. It contains only 3 ingredients.

The first two make up 400 mg of a proprietary blend called Sigmalean Complex.

The two components are Sphaeranthus Indicus and Garcinia Mangostana which have both been used for medicinal purposes for centuries.

In the most basic terms, what they do is minimize the size and number of fat cells in your body tissue.

By preventing fat from being stored in more and bigger fat cells, it is instead metabolized.
Clinical Testing
BioTrust Metabo379has been through a couple of identical clinical tests, both times achieving similar results.

The tests were double blind placebo controlled which means that neither the test subjects nor the researchers knew who was taking the placebo and who was taking the real thing.

The half that got Sigmalean took the exact same dose as in BioTrust Metabo379. Each participant ate a 2000 calorie a day diet and walked for 30 minutes per day.

The Sigmalean group lost 3.79 times more weight than the placebo group.

In real numbers, after 2 weeks, they lost 4.5 pounds and after the full 8 weeks, they lost 11.5 pounds, while the placebo group lost only about 3 pounds.
BioTrust Metabo379 Pros and Cons
Advantages of BioTrust Metabo379
It doesn't contain stimulants which can be a big bonus for some people who want a fat burner but don't want to take stimulants.
It's been clinically tested and shown to have very good results.
There's a one year money back guarantee.
It comes with a free gift of fat burning smoothie recipes.
Disadvantages of BioTrust Metabo379
Some people might find the lack of stimulants to be a disadvantage.
It's tough to find independent BioTrust Metabo379 reviews from customers.
Where to Buy
You can purchase BioTrust Metabo379 online through the BioTrust website.

The 30 day supply sells for $49, while you'll pay a discounted per bottle price if you buy more than one at a time.There's a full one year guarantee, even on empty bottles.
Conclusion
If you're looking for a stimulant-free fat burner, BioTrust Metabo379 has a good chance of being what you want.

Though the ingredient list is very short, the clinical testing is very promising. Give BioTrust Metabo379 a shot.

If it doesn't pan out, take advantage of the money back guarantee.
Have You Used BioTrust Metabo379?

Leave Your Review Below!
Top 3 Fat BurnersAffiliate Disclosure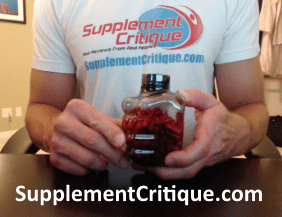 Instant Knockout is actually a new fat burning supplement I just came across, and got great results.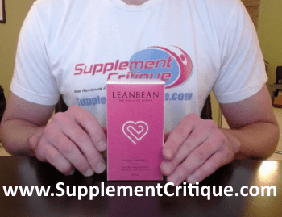 LeanBean Female Fat Burner is the BEST fat burner for women we\'ve ever tested.

Read our review here.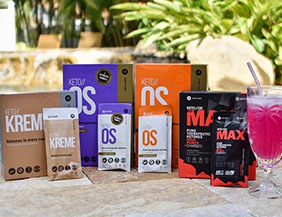 Biohacks your body into instant ketosis to burn fat instead of carbs.

Weight loss, energy, focus, anti-inflammatory, anti-aging.
How People Found This Review:
and metabo379 reviews, and biotrust metabo 379 reviews
User Reviews
Brenda's Review

I was very skeptical of this product after trying so many different weight lost products i think ive tried them all. I was not gonna buy it until they sent me a free trial size for only 5.00 I was like what the heck what do i got to lose for 5.00.

I took the pill 7 days later after i got the product because i was like heck its not gonna work. So once i took my first dose I was like wow i see a differnce in my eating.

I wasnt hungrey at all. So i kept on with 30 min. miniume of exercise and i lost 2 and and a half inches off my waist already.

I was like wow am a continue to buy this Metabo 379 . Awesome product I do & will recmmend this to anyone who wants to lose weight..


Was this review helpful to you?
15 out of 19 people found this review helpful.
---
Ask A Question
User Questions and Answers
---

If it's all natural, is it safe for a liver transplant recipient? -Marlene Menzigian

You would have to check with your doctor about that.- Rob
Was this question helpful to you?
1

out of 1 people found this question helpful.
ASK A NEW QUESTION
---

What amount of each herb is in each pill. ie...mgs. I have a MAC Lung disease which prevents any running and as little walking as is necessary. Will this still work? -Shelly

The ingredients are in a 400 mg proprietary blend, so I don't know how much of each individual ingredient is in it.  It will work without exercise. Your results just won't be as dramatic.- Rob
Was this question helpful to you?
1

out of 1 people found this question helpful.
ASK A NEW QUESTION
---

Hi There, I have just started using Biotrust and have found that I don't seem to be hungry all the time this is a great feeling, I'm just wondering do you have to eat up to 2000 calories a day? as I don't feel the need to eat all the time. Regards Fay Milne -Fay Milne

How many calories you need to eat each day depends on your current weight, your exercise level, and what your goals are. You can use our Calorie Calculator tool to figure out what's right for you. Here's a link:  https://www.supplementcritique.com/calorie-calculator/- Rob
Was this question helpful to you?

ASK A NEW QUESTION
---

Just wondering if this product is safe to use while breastfeeding. -Paula

There's a warning on the label not to use it while pregnant or nursing, so I would advise against it.- Rob
Was this question helpful to you?
1

out of 2 people found this question helpful.
ASK A NEW QUESTION
---