Boost Ultra Review – Was Boost Ultra Recalled?
By:
Rob Miller
Fact Checked On: 4-8-2013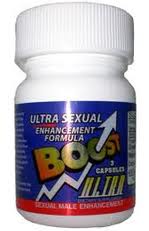 Boost Ultra Overview
Boost Ultra is a male enhancement supplement that invites you to increase your sexual pleasure and her satisfaction without harmful side effects. It's a supplement of the "Viagra Alternative" variety which means that you don't have to take it every day. You simple take a pill or two shortly before your planned activity, and let Boost Ultra do its magic.
The benefit of Boost Ultra lies mainly in its ability to increase the amount of blood that flows freely into the corpus cavernosa of the penis. The more blood, the thicker, harder, firmer, and more sustainable your erection becomes. You'll also achieve other benefits, like increased desire, longer lasting energy, and more intense orgasm when you use Boost Ultra. We certainly liked the claims, so we were moved to take a closer look.
Boost Ultra Ingredients and How They Work
The Boost Ultra official website is a little on the hyped up end of the scale, but it does provide useful information in the form of an ingredients page and a FAQs page. The ingredient highlights are:
Tongkat Ali which increases the amount of free testosterone available for use in the body. It does this by going after the Sex Hormone Binding Globulin (SHBG) which binds to testosterone making it unusable by the body.
Cordyceps Sinensis which is known to be an aphrodisiac.
Panax Ginseng Root enhances penile rigidity and helps increase testosterone and maintain a healthy hormonal balance.
Epimedium increases the production and release of nitric oxide which relaxes the walls of the penile chambers, allowing more blood to flow in.
We don't know whether or not this is a complete list of the active ingredients, but it is all the website offered. The dosing recommendation is 1 to 2 capsules 4 to 6 hours before sexual activity, not exceeding 2 capsules in any 24 hour period. The fact that Boost Ultrais still effective even while consuming alcohol is repeated many times throughout the pages of the website.
Boost Ultra Pros and Cons
This may be the most important and useful information in this entire review.
Advantages of Boost Ultra
There are several positive Boost Ultra reviews from guys who say it just really works.
Disadvantages of Boost Ultra
The FDA has issued a recommendation against using Boost Ultra because random testing has revealed that it contains sildenafil, the prescription only active ingredient in Viagra. Sildenafil is prescription only because it can cause serious side effects when used by someone with high blood pressure, a heart condition, or someone taking nitrates. Boost Ultra does not appear to have been recalled as it is still available. We couldn't find a reason for the recommendation instead of an outright recall, but as far as we can tell, the recommendation against the use of Boost Ultra stands.
Lots of Boost Ultra reviews mention side effects like flushing, dizziness, and headaches. These are consistent with the side effects of prescription erectile dysfunction medications.
There is no satisfaction guarantee.
Where to Buy
Though Amazon appears to have stopped selling Boost Ultra, you can still purchase it through the official website. There are several packages to choose from. A single capsule blister pack sells for $7.95, or you can get 2 for $6.95 each. You can buy a 12-count package for $44.95 and a 30 count package for $79.95.
Conclusion
Whether or not you think you put yourself at risk by using Boost Ultra, you can't deny that the company has used deceptive practices in order to gain customers. We can't, in good conscience, recommend that you use take a supplement made by a manufacturer you can't trust.
Have You Used Boost Ultra? Leave Your Review Below!
Top 3 Male EnhancementAffiliate Disclosure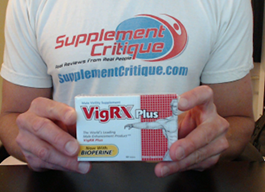 Out of the 100+ male enhancement products Ive tried, Vigrx Plus was the best.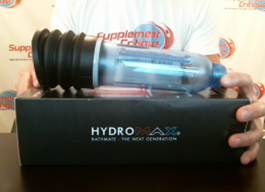 The Bathmate is a proven water-based vacuum pump that can help dramatically increase your size.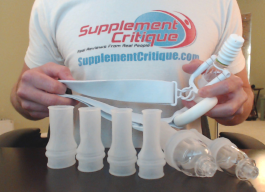 Phallosan Forte is a GREAT option for those looking to grow both length AND girth, permanently.
Honorable Mention/Inexpensive Alternative:Magnum Rings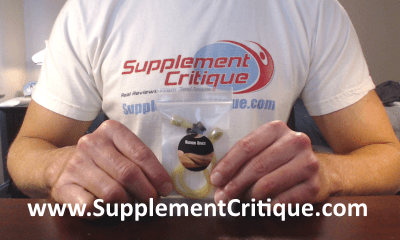 Magnum Rings are a VERY affordable option to getting both girth and length gains, at a fraction of the price of the Bathmate or Phallosan Forte.
Click Here to see our full Magnum Rings review.
Want To REALLY Get Bigger?

Click Here To See Products That WORK!
Ask A Question
User Questions and Answers
No Questions Have Been Answered For This Article.