Chainsaw Review – Should You Use It?
By:
Rob Miller
Fact Checked On: 3-30-2020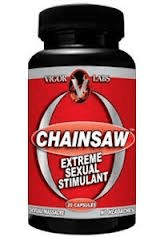 Chainsaw Overview
Chainsaw is billed as an "Extreme Sexual Stimulant." The manufacturer, Vigor Labs, makes a number of other male enhancement products, each addressing a different particular need. Black Snake increases your penis size, Ball Refill increases semen volume, and Wrecking Balls increases testosterone. Chainsaw is the performance enhancer and has as its specialties:
More sexual energy and stamina
Thicker, harder, longer lasting erections
Skyrocketed libido
More satisfying orgasms
The name Chainsaw comes from the idea that you'll be so big and so hard, you'll practically saw your partner in half.

The marketing materials also make mention several times of getting ready to take out and use your power tool.
Pretty graphic image that this one brings to mind, I know, but not unlike other male enhancement supplements, it is definitely intended to get you thinking about what you would like to achieve in the bedroom as much as possible.
Chainsaw Ingredients and How They Work
Chainsawuses a proprietary blend. The ingredients are revealed, but the amount of each used is not:
Yohimbe which increases the flow of blood to the penis by blocking alpha-2 receptors which would otherwise constrict blood vessels.
Epimedium Sagittatum also increases blood flow, but by increasing nitric oxide which relaxes blood vessel walls.
White Willow Bark improves stamina and focus.
L-Arginine which is a precursor to nitric oxide so it facilitates its production, increasing blood flow to the penis.
Gingko Biloba improves general blood flow and enhances cognitive functioning.
Cnidium Monniere Extract is an ancient herbal aphrodisiac.
Rhodiola Rosea Extract which increases endorphins to make you feel good all around.
Eurycoma Longifolia Extract increases the amount of testosterone free and available for use by the body.
Chainsaw comes in a 30 count bottle and you are instructed to take 1 pill per day, preferrably 30 to 45 minutes before sexual activity. This would indicate thatChainsaw is meant for both fast-acting and regular use. This is a bit unusual, though not unheard of. Most supplements are either for every day or only as needed. Chainsaw seems to be both. You are cautioned, however, against taking more than one Chainsaw pill per day.
With a name like Chainsaw, I would advise that you stick to their recommendation and don't exceed one pill daily as the potential side effects that the name would suggest are less than thrilling.
Chainsaw Pros and Cons
Advantages of Chainsaw
The 1 pill per day dose is simple.
The ingredients are all natural.
There are several ingredients that should increase penile blood flow and cause hard erections.
There are plenty of favorable Chainsaw reviews.
Disadvantages of Chainsaw
There is no satisfaction guarantee.
Only unopened bottles are accepted for refund.
Chainsaw contains Yohimbe which the FDA has recommended against using, especially daily.
Yohimbe may cause dangerous side effects, especially in those with heart problems, blood pressure issues, or diabetes.
Where to Buy
You can purchase Chainsaw from the Vigor Labs website or a number of other online retailers. Prices we saw ranged from $17 to $20 for the 30-count bottle.
Conclusion
With all the male enhancement choices we have today, I see no reason to settle on Chainsaw. It may actually have a degree of effectiveness, but why take the chance with Yohimbe if you don't have to. Plenty of male enhancement supplements work without this ingredient. It's unfortunate that Chainsaw is not one of them.
Have You Used Chainsaw? Leave Your Review Below!
Top 3 Male EnhancementAffiliate Disclosure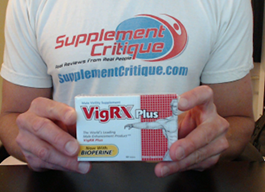 Out of the 100+ male enhancement products Ive tried, Vigrx Plus was the best.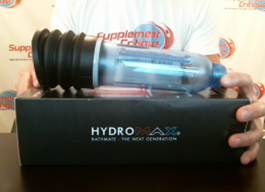 The Bathmate is a proven water-based vacuum pump that can help dramatically increase your size.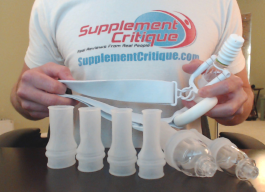 Phallosan Forte is a GREAT option for those looking to grow both length AND girth, permanently.
Honorable Mention/Inexpensive Alternative:Magnum Rings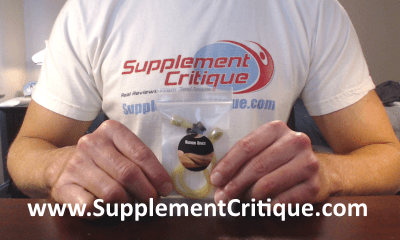 Magnum Rings are a VERY affordable option to getting both girth and length gains, at a fraction of the price of the Bathmate or Phallosan Forte.
Click Here to see our full Magnum Rings review.
Want To REALLY Get Bigger?

Click Here To See Products That WORK!
Ask A Question
User Questions and Answers
No Questions Have Been Answered For This Article.