Cialis Review – Time To Talk To Your Doctor?
By:
Rob Miller
Cialis Overview
It occurred to me recently that while we talk all the time here about herbal male enhancement formulas, we say very little about the prescription drug options that for the most part gave rise to this whole male sexual supplement industry.

So we're taking an opportunity today to discuss one of the more popular prescription options, Cialis.
Cialisis made by Eli Lilly and Company.

It comes in either a fast-acting 36-hour dose or a daily dose.

Both improve your ability to achieve and sustain erections.

And the daily dose is also approved to alleviate the symptoms of BPH (Benign Prostatic Hyperplasia), otherwise known as an enlarged prostate.
Cialis Ingredients and How They Work
The active ingredient in Cialis is called Tadalafil.

It is similar to Sildanafil which is the active ingredient found in Viagra.

It belongs to a class of drugs called PDE5 Inhibitors.

PDE5 is an enzyme that interferes with the free flow of blood into the penis during erection.

Cialis inhibits the action of PDE5, allowing the free flow of blood to resume and/or continue.
PDE5 is also in part responsible for some of the symptoms of BPH.

Cialis for Daily Use, in addition to being approved for Erectile Dysfunction, has also been approved for alleviating symptoms of BPH, given its PDE5 inhibitor status.
Cialis Side Effects and Contraindications
We obviously can't have a discussion about Cialis without talking about its potential to cause serious side effects.

People with certain conditions, such as diabetes or heart conditions, should not take Cialis.

People taking medications called Nitrates should not take Cialis.

The interaction between the active ingredient in Cialis and Nitrates could cause an immediate and dangerous drop in blood pressure.
This is the primary reason that Cialis requires a prescription, and why you need to discuss treatment options with your doctor.

The two of you talk about your medical history and current status and decide together of Cialis, either daily or as needed, is right for you.
Cialis Pros and Cons
Advantages of Cialis
It works
It alleviates symptoms of BPH as well as ED.
You can choose to take it daily or only as needed.
Disadvantages of Cialis
It requires a prescription.
Cialis does nothing for libido.
It can cause serious and dangerous unintended effects, especially in people with certain conditions or taking certain medications.
Where to Buy
If you're thinking about taking Cialis, make an appointment to discuss your options with your doctor.

This is a necessary step as Cialis requires a prescription for purchase.
Conclusion
Cialis is a viable option for a lot of guys with Erectile Dysfunction.

There are upsides and downsides which need to be discussed with your doctor, so if you're interested, I recommend you have that discussion.
Have You Used Cialis?

Leave Your Review Below!
Top 3 Male EnhancementAffiliate Disclosure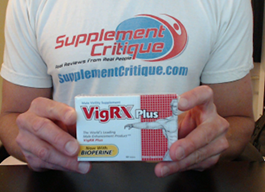 Out of the 100+ male enhancement products Ive tried, Vigrx Plus was the best.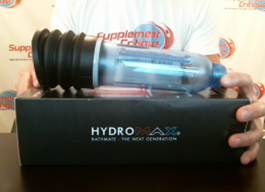 The Bathmate is a proven water-based vacuum pump that can help dramatically increase your size.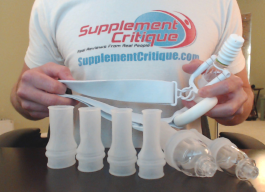 Phallosan Forte is a GREAT option for those looking to grow both length AND girth, permanently.
Honorable Mention/Inexpensive Alternative:Magnum Rings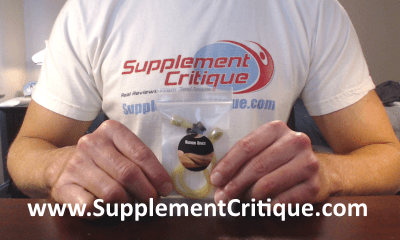 Magnum Rings are a VERY affordable option to getting both girth and length gains, at a fraction of the price of the Bathmate or Phallosan Forte.
Click Here to see our full Magnum Rings review.
User Reviews

5.0 out of 5 Stars (1 Reviews)
Have you used this supplement?
Power in the Penis!
By
Jasper

,
Nov 21, 2018


In Short:

I would recommend this to a friend.
I've tried, tested, used, and still use the big three PDE5 inhibitors. Tried Stendra too, my review is elsewhere on this website. Viagra worked well for me and still does. Yocon is not a PDE5 inhibitor, it worked well, but is yohimbe based and I no longer tolerate it. Eagerly did I get my Viagra and Cialis prescriptions. Though Viagra works fine, Cialis claims to do the same but have a longer lasting effect. This part is true. Granted we're all a little different, while Cialis has a strong likelihood of working well to strengthen the firmness of your erection, and make that erection last longer during intercourse, and give you two or three days of effectiveness for you and yours to go at it again without a second dose, it can be more expensive. Viagra has gone generic; Cialis is not yet a true generic in the United States. Both are generally effective within twenty to forty minutes after taking them. I always take them on an empty stomach. Both have rearranged the time of day older gents like me have sex. Both are most effective when taken on an empty stomach. Me and mine have sex most often in the morning. When she looks at me with a way smile and a twinkle in her eye and asked, "Have you had your breakfast?"I know she's not talking about bacon and eggs. My erection is more firm on Viagra than Cialis, but the latter still gives me a quite functional erection, and the effect does last about twelve hours longer. This has changed our pattern not only of the time of day we have sex, but how many days. I wake up thinking, " We better go at it again while I can still get a good hard on!" She hasn't objected. Cialis I effective for me after about twenty minutes when taken on an empty stomach. Usually I wait half an hour for a more full effect. As it has not been necessary for a second dose, provided neither of us have to use the bathroom, some days we don't even get out of bed before we get the job done.
Generally I don't call newlyweds or go by for a visit during the first year of their marriage, they might be kinda busy. New rule: Don't bother an older couple in the morning!!! They might be busy.
I have said my penis isn't quite as firm with Cialis as it is with Viagra. If so why taken it? Cialis can be taken in a lower dose of 5 mg a day. You will be ready more often, or you can boost the dose to 20 mg on a day for sex. That's up to you. My advice there is to do a lot of your own testing: Experiment, Experiment, Experiment!!!!! Do whatever it takes to give you optimum effectiveness. You have to have a prescription for Cialis, so do you experimenting under your doctor's advice. Can't emphasize that enough; a good urologist will be up on current medical journals and be better able to advise you than blurbs such as mine on the Internet. You may now ask, "If your erection is firmer with Viagra than Cialis, why take Cialis?" In 2011 the FDA approved Cialis for yet another common male malady, benign prostate hyperplasia, BPH for short. Prostate problems such as BPH or prostatitis can be a minor annoyance, or they can be very painful. Trust me you don't want the latter. Some men get good results for prostate health and erection enhancement with 5 mg of Cialis a day others such as myself can adjust themselves to larger dose on a single day or even 5 mg a day for a few days and get the same results: no more full or swollen feeling in your perineal region, and better erections. The perineal region is area just behind your balls. Cialis is worth it a couple times a month just for prostate health, completely independent of sexual benefit. As men age if we live long enough we will all develop prostate problems of one kind or another. Another thing a good, emphasis on the word 'good,' urologist will tell you is that if one PDE5 inhibitor helps the prostate, all of them should, he will also tell you they don't. Cialis helps the most men, that's why the FDA approved Cialis for both erection enhancing and to reduce the size of a swollen prostate, as well as general prostate health. I've been through six urologists and continue to see two them. That penis deserves all the help it can get, trust me. Both of the better ones give a very thorough examination. They both told me they can't explain biologically or physiologically why Cialis helps the prostate, but they won't argue with success. Viagra can help some men who have prostate swelling, but it only does so for about 15% of all men. I'm one of them, but Cialis helps my prostate more.
Back to sex, Cialis is expensive; your urologist may be able to direct you to a less expensive source. The big chains drugstores may we be higher, and sometimes a great deal higher than small locally owned independent operators. We all know penis pills are expensive because men will spend big bucks on their penises. We may live with a sore throat for a month or only go to the emergency room when a bone breaks, but the body part you jack gets the jack! For one brand of penis pill one of the big chains wanted over $1500 for ninety pills. My local pharmacy charged me thirty five bucks for a hundred and twenty pills; that's less than thirty-five cents a pill. Shop around!!! There are also legit foreign pharmacies, primarily in the UK and Canada. Check them out FIRST. There are tons of scammers to be found on the Internet and elsewhere. Neither Stendra nor Levitra have been approved for prostate treatment; neither has Viagra, but the latter is effective for that, but only for a very small number of men. Another trick us older gents can use, and because Cialis is effective over a longer period of time: We have to get up at night to pee, at least once, when you do pop a Cialis! In the morning you & the li'l woman won't even get out of bed, trust me!

Was this review helpful to you?

---
Want To REALLY Get Bigger?

Click Here To See Products That WORK!
Ask A Question
User Questions and Answers
No Questions Have Been Answered For This Article.