Cialis Review – Time To Talk To Your Doctor?
By:
Rob Miller
Cialis Overview
It occurred to me recently that while we talk all the time here about herbal male enhancement formulas, we say very little about the prescription drug options that for the most part gave rise to this whole male sexual supplement industry.

So we're taking an opportunity today to discuss one of the more popular prescription options, Cialis.
Cialisis made by Eli Lilly and Company.

It comes in either a fast-acting 36-hour dose or a daily dose.

Both improve your ability to achieve and sustain erections.

And the daily dose is also approved to alleviate the symptoms of BPH (Benign Prostatic Hyperplasia), otherwise known as an enlarged prostate.
Cialis Ingredients and How They Work
The active ingredient in Cialis is called Tadalafil.

It is similar to Sildanafil which is the active ingredient found in Viagra.

It belongs to a class of drugs called PDE5 Inhibitors.

PDE5 is an enzyme that interferes with the free flow of blood into the penis during erection.

Cialis inhibits the action of PDE5, allowing the free flow of blood to resume and/or continue.
PDE5 is also in part responsible for some of the symptoms of BPH.

Cialis for Daily Use, in addition to being approved for Erectile Dysfunction, has also been approved for alleviating symptoms of BPH, given its PDE5 inhibitor status.
Cialis Side Effects and Contraindications
We obviously can't have a discussion about Cialis without talking about its potential to cause serious side effects.

People with certain conditions, such as diabetes or heart conditions, should not take Cialis.

People taking medications called Nitrates should not take Cialis.

The interaction between the active ingredient in Cialis and Nitrates could cause an immediate and dangerous drop in blood pressure.
This is the primary reason that Cialis requires a prescription, and why you need to discuss treatment options with your doctor.

The two of you talk about your medical history and current status and decide together of Cialis, either daily or as needed, is right for you.
Cialis Pros and Cons
Advantages of Cialis
It works
It alleviates symptoms of BPH as well as ED.
You can choose to take it daily or only as needed.
Disadvantages of Cialis
It requires a prescription.
Cialis does nothing for libido.
It can cause serious and dangerous unintended effects, especially in people with certain conditions or taking certain medications.
Where to Buy
If you're thinking about taking Cialis, make an appointment to discuss your options with your doctor.

This is a necessary step as Cialis requires a prescription for purchase.
Conclusion
Cialis is a viable option for a lot of guys with Erectile Dysfunction.

There are upsides and downsides which need to be discussed with your doctor, so if you're interested, I recommend you have that discussion.
Have You Used Cialis?

Leave Your Review Below!
Top 3 Male EnhancementAffiliate Disclosure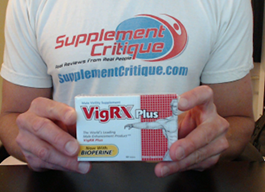 Out of the 100+ male enhancement products Ive tried, Vigrx Plus was the best.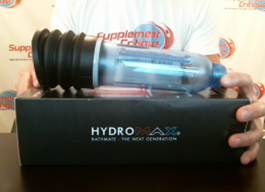 The Bathmate is a proven water-based vacuum pump that can help dramatically increase your size.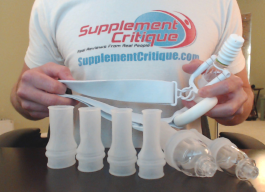 Phallosan Forte is a GREAT option for those looking to grow both length AND girth, permanently.
Honorable Mention/Inexpensive Alternative:Magnum Rings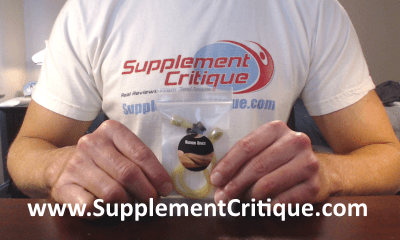 Magnum Rings are a VERY affordable option to getting both girth and length gains, at a fraction of the price of the Bathmate or Phallosan Forte.
Click Here to see our full Magnum Rings review.
3 Star User Reviews

5.0 out of 5 Stars (1 Reviews)
Have you used this supplement?
There Are no 3 Star User Reviews
Want To REALLY Get Bigger?

Click Here To See Products That WORK!
Ask A Question
User Questions and Answers
No Questions Have Been Answered For This Article.