Cramp Defense Review: Will It End Leg Cramps?
By:
Rob Miller
Fact Checked On: 1-26-2019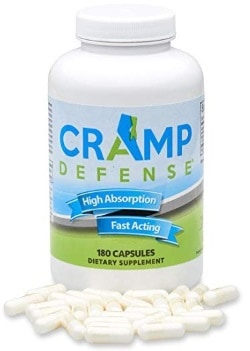 ---
Recently I was scrolling through my Yahoo news feed, getting my usual news fix for the day, when I came across the following ad: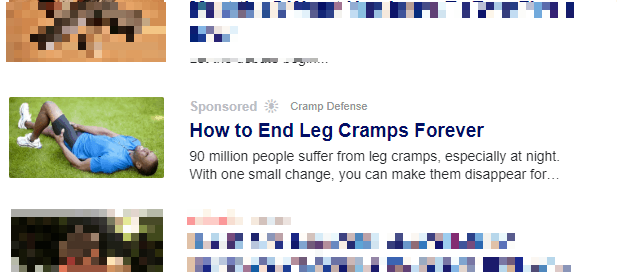 I don't typically suffer from leg cramps at night, but I do suffer from them after a long day of playing beach volleyball (more on that below).
With that said, 90 million people do suffer from them on a nightly basis.
At the request of one of my visitors, I decided to look into this one a little more deeply.
What Is Cramp Defense?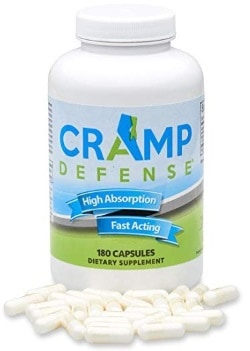 According to their website, Cramp Defense is a once daily tablet that's designed to "end leg cramps forever".
They correctly cite that the primary cause of leg cramps is a deficiency of a primary mineral: Magnesium.
According to them, they claim that most magnesium supplements in stores are often injected with unnecessary fillers, don't absorb well, and often cause an array of side effects.
I can tell you from personal experience that there's some truth to this. I've been taking Magnesium supplements on and off for the last 10 years or so.
Many of them work well at keeping cramps at bay, but often the side effects make it not worth it.
Some of the most common side effects include things like:
Diarrhea
Muscle weakness
Upset stomach / nausea
Low blood pressure
(Reference: 1)
My Personal Battle With Leg Cramps
If you've been following this blog for any length of time, you know that I'm a pretty avid beach volleyball player.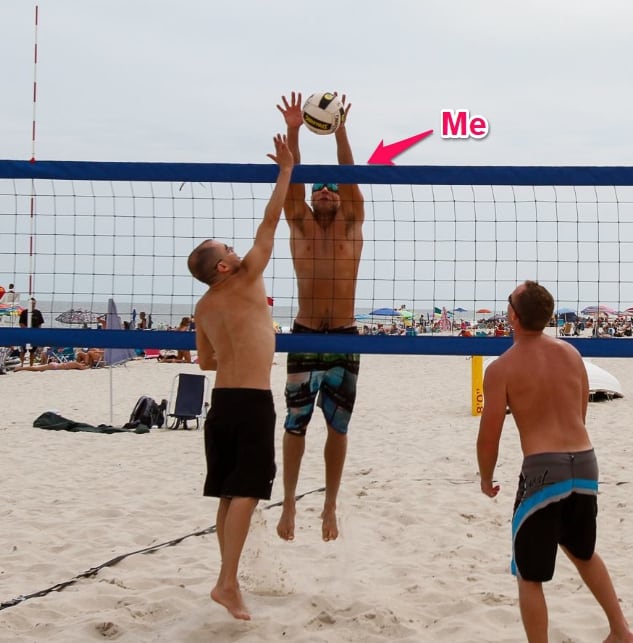 I've been playing competitive beach volleyball since I was about 13 or so, and continue to do so today (I'm 37 years old).
As I've gotten older, I've noticed that leg cramps have become a problem.
In fact, I was playing in a beach co-ed tournament a couple of years back with my wife and had a MAJOR cramping episode.
We had been playing all day, there wasn't a cloud in the sky, it was about 90 degrees all day, and the humidity level was hovering somewhere around 40%.
We ended up making it to the finals, where we unfortunately lost to a couple that was about 10 years younger than us.
On the ride home after the tournament, I started to feel a foot cramp coming on, so I decided to pull over and try and "walk it off".
Well, about 5 seconds after stepping out of the car, I had a full body cramp.
The kind where your entire body locks up.
The kind where, when you start getting a cramp in one area and try to stretch it out, you get a cramp in the opposing muscle.
It looked a bit like this:
[youtube https://www.youtube.com/watch?v=ALHObkStAt0]
Needless to say, it's probably the worst pain I've ever experienced in my life.
I would imagine it's like being shot by a taser.
I told my wife to call for an ambulance, and I spent the next few hours in the emergency room with a couple of IV bags and a sleeve of pringles.
Back to Cramp Defense…
Frequently Asked Questions
Does Dr. Oz Recommend Cramp Defense?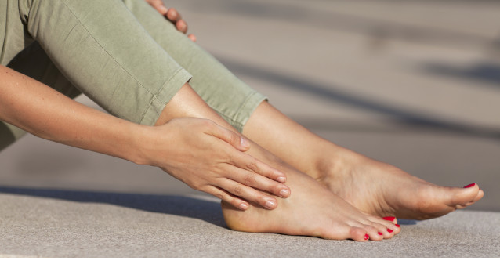 There's several mentions of Dr. Oz in both the marketing literature for Cramp Defense, as well as on the official website.
It's pretty clear that he didn't endorse the pills directly, they simply cite him as saying that severe magnesium deficiency is the #1 cause of nighttime muscle cramps.
What Are The Ingredients In Cramp Defense?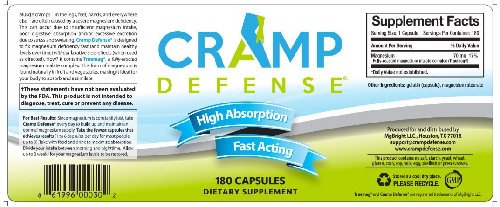 According to the label, the only ingredient is magnesium. (see a snapshot of the label here)
It contains 70 mg of magnesium per pill, which is equal to about 17% of the daily suggested amount.
What Is Truemag?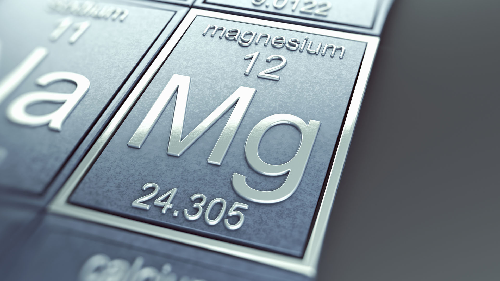 The #1 selling point of Cramp Defense is that it doesn't contain any old sort of magnesium.
Rather, it contains a specific type of magnesium called TrueMag.
So what is exactly is it?
Details are sketchy, but the official website claims that it is "a fully reacted magnesium bound to malate, which is the form of magnesium used by nature in fruit and vegetables."
The theory is that it will absorb better than most other magnesium supplements, allowing you to take in more without it going to waste.
I ran a search on the US Patent And Trademark office to see exactly who was behind it, and it looks like the principle owner of Truemag is a company called MgBright LLC.
How do I take it?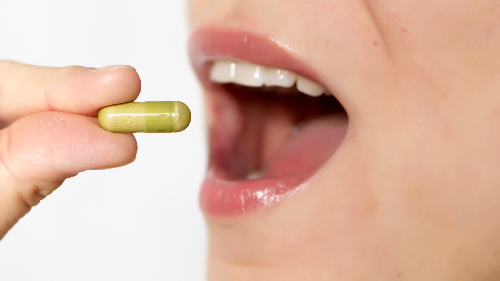 The directions on the label state that you should take 1 – 6 capsules per day, and you can even take as many as 9.
Obviously this will vary depending on the individual, but healthline does a pretty good job of giving you the average of how much you should take per day.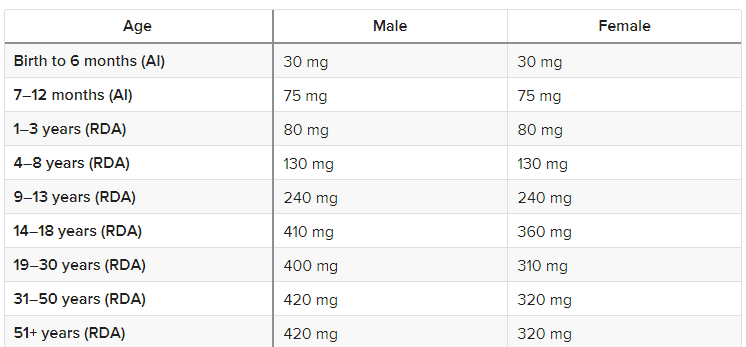 So for someone like myself, who's 37 years old, based on the above chart it looks like I would need to take about 6 capsules per day.
My Personal Dosage Recommendation
On a personal note, I would suggest you stick to the lowest dose possible, and spread out your intake throughout the day.
Taking too much magnesium at once is not a good idea, both from an absorption standpoint as well as a side effect standpoint.
Also keep in mind that it's not an overnight miracle. It will likely take a couple of weeks for your body to stabilize your magnesium levels, so don't expect it to start working right away.
Who makes it?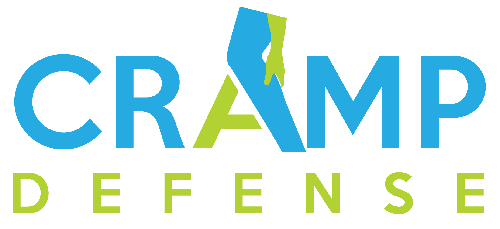 The manufacturer behind Cramp Defense is a company called MgBright LLC, a company located in Houston, Texas.
There are numerous customer complaints on the Better Business Bureau website, all stemming from billing issues.
Where can I buy it?
From my research, it looks like the only place you can purchase Cramp Defense is on their official website (www.CrampDefense.com), and Amazon.
The price varies on each, and comes out to:
On their official website: $29.91
Amazon: $38.99
Of course, when I saw it on their site they were running a $10 off promotion.
So there's a good chance that their website price will go up in the future.
It's also important to note that, as of this review, you won't be able to find Cramp Defense in stores like CVS, Walgreens, Rite Aid, or Costco.
Of course, this could change in the future, and I will update this review accordingly.
Is it a bit too expensive?
For a magnesium supplement, I think it's a bit overpriced.
Using the example I stated above, let's assume that I have to take 6 capsules per day.
There's 180 capsules in one bottle of Cramp Defense, so that's a 30 day supply.
The price for one bottle is $29.91, which in theory sounds cheap.
However, when you start comparing it to even the most highly rated brands on Amazon, you'll see that it's really expensive when stacked up to the competition.
Take Hylands for example.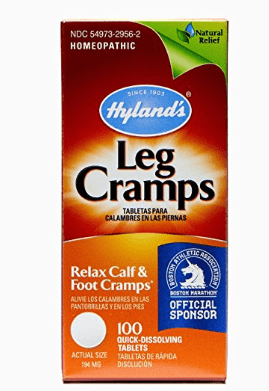 The average price for this leg cramp relief supplement is $8.97 for a 100 count bottle.
The reviews (of which there are 1300 of them), are nearly all 5 stars.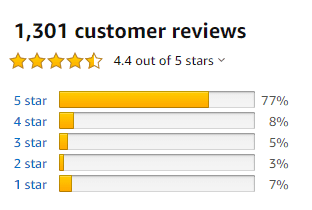 Of course, the reviews on Cramp Defense are very good as well.
Still, if it does what it claims, and does so without the added side effects, it might actually be worth paying the premium.
Recommendation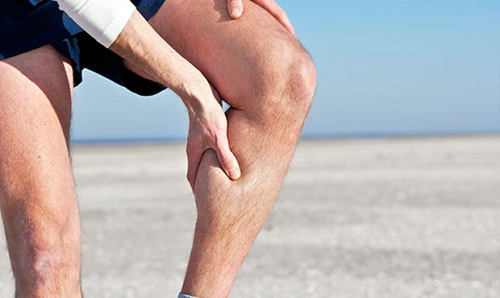 Leg cramps are no laughing matter. They affect nearly 10 million Americans every day, and I happen to be one of those people.
If it actually does what it says it does, then there's no doubt that it might be worth trying out.
I actually plan on trying out Cramp Defense in the near future, and will update this review accordingly.
If you've used Cramp Defense and would like to share your personal experience, please leave your review below!
References
Magnesium side effects: www.Healthline.com
Ask A Question
User Questions and Answers
No Questions Have Been Answered For This Article.