FDS CLA 3000 Review – 2 BIG Reasons to Use It
By:
Rob Miller
Fact Checked On: 5-3-2018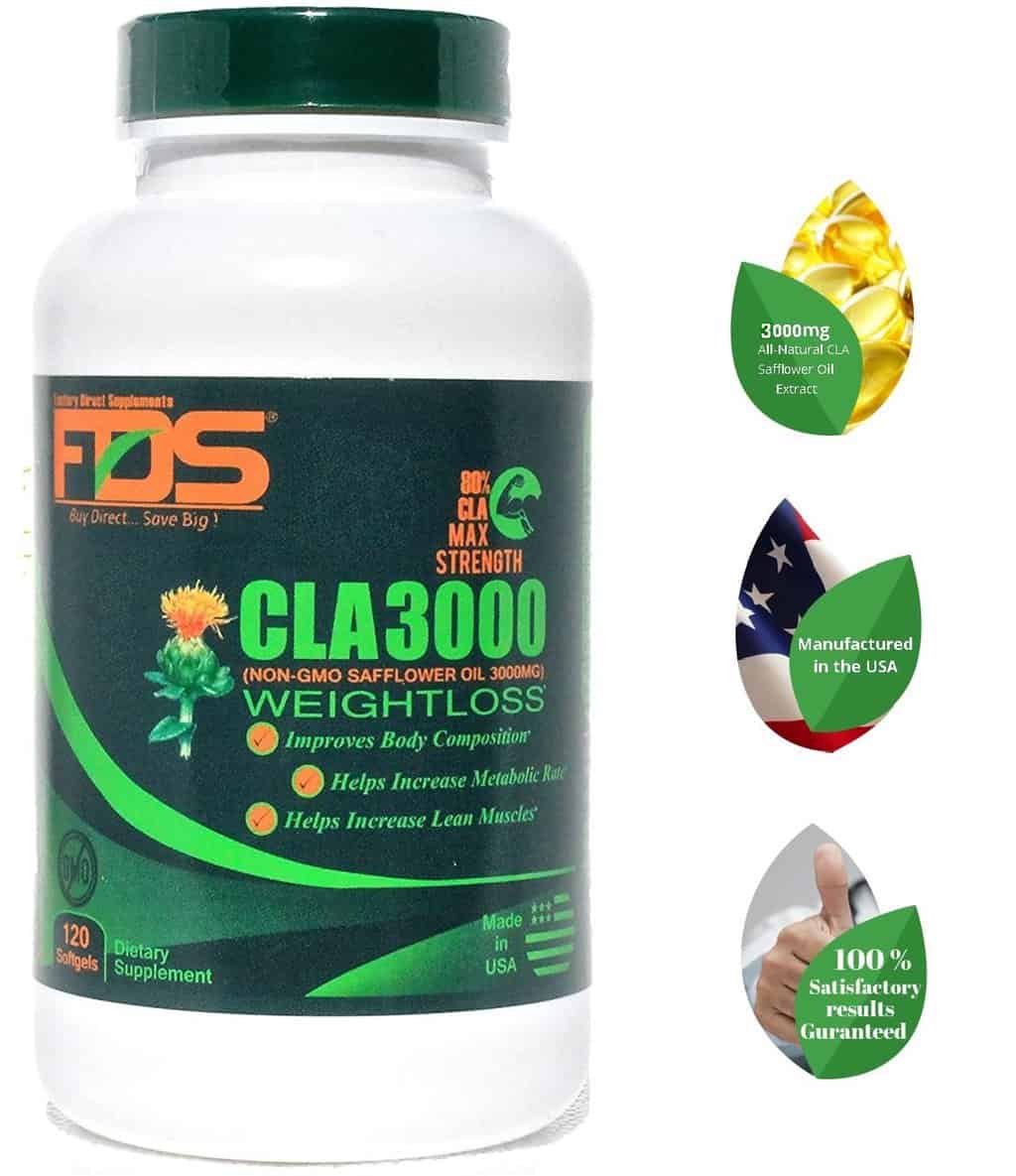 ---
The vast majority of weight loss supplements on the market today contain stimulants.

There's a range of how many and how strong the stimulant content is, but most of them use at least some.

The reason for this is that the simple fact is stimulants help you lose weight.

And they do it in a number of different ways.

They give you energy for workouts and overall motivation, they give you appetite suppression, and they speed up your metabolism.

That makes stimulants the true triple threat of weight loss.
But there are plenty of people who for whatever reason, can't or don't want to use stimulants. What are these folks to do?

Well, while there are fewer choices for this group, there are some.

One of which is called FDS CLA 3000, and it's the supplement we're checking out today.
What Is FDS CLA 3000?
When you spell it all out, it's Conjugated Linoleic Acid made by Factory Direct Supplements.CLA for weight loss is no secret.

While it doesn't work the way traditional (ie stimulant) weight loss compounds work, there is solid evidence that CLA improves body composition and helps you achieve and maintain a healthy weight.
But First, What Is CLA?
Conjugated Linoleic Acid (CLA) is a fatty acid found in certain meats and dairy products.

The CLA in FDS CLA 3000 comes from Safflower Oil.

According to WebMD, some animal studies have shown that it reduces risks of heart disease and certain cancers, while enhancing the immune system.
As for weight loss, one study of 180 overweight participants, both male and female, showed that after a year, those taking CLA lost an average of 4 pounds without changing their eating or exercise habits, while those taking the placebo lost no weight.

More significantly, those taking CLA experienced a 9% loss in body fat with improvements in muscle mass.
The study participants not taking the placebo took either 4.5 of 80% CLA or 3.6 grams of 76% CLA daily.

Those with the higher dose had more significant results.
FDS CLA 3000 Ingredients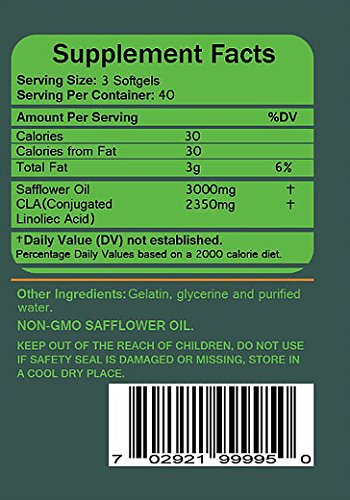 What's in FDS CLA 3000 is 3 grams Safflower Oil at 80% CLA, providing you with 2350 mg of CLA per serving.

FDS uses only natural, non-GMO CLA from Safflower Oil.

It's made in a GMP/FDA certified factory in the US, it's suitable for both men and women who want to boost their metabolism and lose weight without stimulants.
Where to Buy
You can purchase FDS CLA 3000 through online retailers like Amazon.com and in brick and mortar stores like Walmart.Currently, the price in generally between $19 and $25 depending on where you look.
Some purchases (like those made through Amazon) are covered by a money back guarantee, so you'll want to be sure to check around if you decide to try it.
FDS CLA 3000 Reviews
FDS CLA 3000 is available on Amazon, and that means Amazon reviews.There are only about 20 so far, but at this point, they are mainly positive.

People talk about having a suppressed appetite as well as simply improved weight loss results:
Here's a very enthusiastic review from J:

And here's another from Janefer:

Of course, not everybody is quite so enthusiastic.

One customer simply put it this way:

Of course, some of the hype about CLA says it works without changing your diet or exercise habits, and truthfully, this probably comes from the study we mentioned above.

The participants were told not to change their daily routine.
But if you think about it, their results were good, but not quick.

They lost just about 5 pounds in a year by not changing much or anything at all besides taking CLA. I don't think this weight loss rate would satisfy most people who are actively wanting to lose weight.
They would need to decrease their caloric intake and increase their exercise output in order to achieve the kind of results they really want.
If you're looking for some help in that area, check out this article: How To Lose Weight for Good
I ordered a bottle of FDS CLA 3000 and plan to have a member of my staff try it out.

I'll update this review here with our results when that takes place.
FDS CLA 3000 – The Bottom Line
People who don't want to use stimulants don't have a whole lot of options when it comes to weight loss supplements, but CLA is one very viable option.Clinical testing is beginning to show what this fatty acid is capable of, and the news is good.
FDS CLA 3000 is made by a trustworthy company in a certified factory, using the right concentration of CLA at 80%.

The dose of 2350 mg per serving is a little on the low side, but with the lack noted side effects, taking an extra dose is a viable option if you feel you aren't getting the expected benefits from the single dose.
Given the price and the promise, FDS CLA 3000 is certainly worth adding to your weight loss supplement arsenal, especially if stimulants aren't your thing.
Have You Used FDS CLA 3000? Leave Your Review Below!
Ask A Question
User Questions and Answers
No Questions Have Been Answered For This Article.