Ginkgo biloba is an herb with a long history. Most people now think of ginkgo as a treatment to enhance memory, but that is only one use of this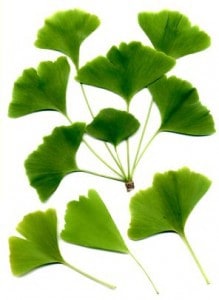 historical herb. It is also utilized as a treatment for Alzheimer's, glaucoma and age related eye diseases, mood elevation, circulatory problems, vertigo, tinnitus (ringing of the ears), and sexual dysfunction. Because it is so versatile and effective, it has become one of the top selling herbs on the market today.
One of the most popular uses of ginkgo biloba is to increase libido and alleviate sexual dysfunction in both males and females.

Low libido is a problem for millions of people and men over the age of 40 are particularly susceptible. Does ginkgo really help men regain a healthy libido? Let's investigate further.
History of Ginkgo Biloba
The gingko biloba tree was on earth even when the dinosaurs roamed the planet. It has an extraordinarily long life span, with some trees reaching 3,000 years old or more. Charles Darwin dubbed it a "living fossil" because it is the oldest l tree species found anywhere in the world.

Other nicknames include the maidenhair tree, silver apricot, Buddha's fingernail, and the vomit tree. The latter name is said to come about because the fruit smells like vomit.
One impressive tale tells of the ginkgo tree that stood next to a temple in Hiroshima on the day the atom bomb was dropped. All things around the tree were destroyed but the ginkgo survived unscathed. When spring came, it once again bloomed and produced fruit, proving why this tree is capable of living such a long life.
How Gingko Increases Libido
Ginkgo biloba has been used by the Chinese to treat sexual dysfunction since ancient times. The leaves of the ginkgo biloba tree contain flavonoids, which research has shown helps to increase sluggish blood circulation and relax blood vessels. This allows the blood to flow more freely to the genitals and makes it easier to achieve and sustain erection, increases semen output, and enhances sensitivity.
Ginkgo biloba also has the ability to reduce depression and increase energy. In fact, a recent study showed that 84% of men suffering from depression-induced impotency experienced increased sex drive and stronger, longer lasting erections after regular use of ginkgo biloba.
Does Ginkgo Biloba Have Side Effects?
It's possible that a few people will suffer side effects from any medication or herbal supplement, though no serious side effects have been reported after the use of ginkgo biloba. A small number of people may experience nausea, dizziness, gas, or headaches. If you have concerns about taking ginkgo biloba, discuss its use with your doctor.
Is Gingko Biloba By Itself Enough to Increase Libido?
Many people do enjoy improved libido after beginning to take ginkgo biloba, however it is often combined with other beneficial herbs to experience the most positive effects. In addition to ginkgo, natural male enhancement supplements often include other aphrodisiac-like ingredients like epimedium (Horny goat weed), ginseng, L-Argentine, Tribulus, Saw Palmetto, and several others. The combination of herbs often provides a synergistic effect that boosts the effectiveness of each ingredient.
If you are considering using an herbal supplement to increase your libido, look for ginkgo biloba included in the ingredients.
Top 3 Male EnhancementAffiliate Disclosure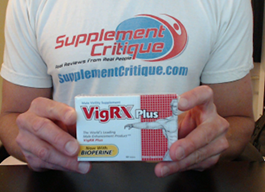 Out of the 100+ male enhancement products Ive tried, Vigrx Plus was the best.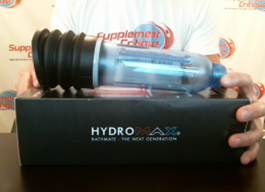 The Bathmate is a proven water-based vacuum pump that can help dramatically increase your size.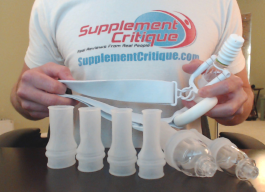 Phallosan Forte is a GREAT option for those looking to grow both length AND girth, permanently.
Honorable Mention/Inexpensive Alternative:Magnum Rings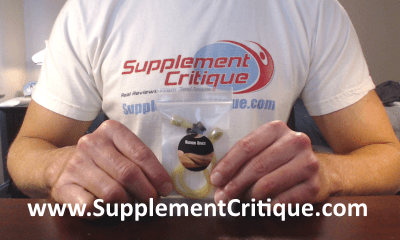 Magnum Rings are a VERY affordable option to getting both girth and length gains, at a fraction of the price of the Bathmate or Phallosan Forte.
Click Here to see our full Magnum Rings review.
Want To REALLY Get Bigger?

Click Here To See Products That WORK!
Ask A Question
User Questions and Answers
---

how fast can ginkgo be effective and able to help for low libido? -heath

Ginkgo Biloba by itself isn't the best way to boost your libido. Try a product called VigRx Plus. It's got Ginkgo and several other herbs that together will start to boost your libido within a few weeks. Here's a link to our VigRx Plus review, complete with my great personal experience: https://www.supplementcritique.com/vigrx-plus-review/ - Rob
Was this question helpful to you?
0 out of 1 people found this question helpful.
ASK A NEW QUESTION