Go On Red Pills Review: Does It Really Work?
By:
Rob Miller
Fact Checked On: 2-25-2021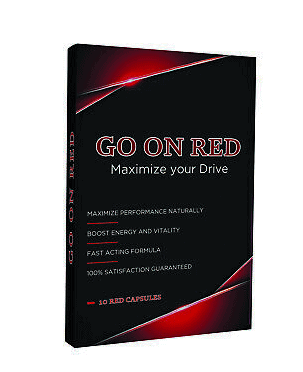 Energy supplements can be extremely useful for active people and help them to get the most out of their day.
When searching for an energy supplement, you want to find a product with the right ingredients tailored to get you the best results possible.
Often, you may find a product such as Go On red that will fit the criteria of both an energy supplement and a sexual enhancement product.
Go On Red is one such product, it is a natural energy supplement designed to boost energy and vitality naturally for use in sexual and performance enhancement.
Related Article– Vigrx Nitric Oxide Support Review
How Does Go On Red Work?
This blend of natural ingredients targets specific parts of the body to achieve specific results.
These natural ingredients work mainly to increase blood circulation and boost energy.
This can be helpful for strenuous exercise as well as sexual encounters, helping to increase overall performance and pleasure.
What Are Go On Red's Ingredients?
There are many ingredients that make up this blend that has been chosen specifically for the efficacy of this product.
To start, here's a snapshot of the Go On Red ingredients label: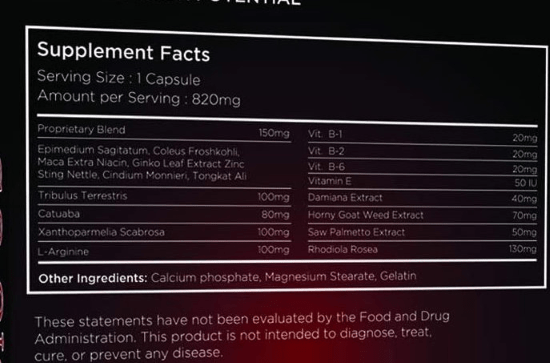 Below, we'll go through a detailed explanation of each one of these ingredients, their supposed benefits, and some clinical studies referencing their effectiveness.
Tribulus Terrestris
This plant supplement is commonly used in male enhancement products.
Tribulus Terrestris is also known as puncture vine and grows in many places including Asia, Africa, the Middle East, and Europe.
This plant has found popularity in both Traditional Chinese Medicine and Ayurvedic Medicine.
Both the fruit and the root of this plant may benefit male performance.
While it is unlikely to increase testosterone, this supplement may boost libido.
Some researchers found that when men who suffer from reduced libido consumed this plant daily for a few months, their sexual desire increased significantly. (Source)
This plant may also be useful for the treatment of erectile dysfunction, but there have been mixed findings. (Source)
Horny Goat Weed
This herb is commonly used in Chinese medicine and has found popularity for its potential use in sexual performance.
While research data is limited, there is some anecdotal evidence for using the herb to treat certain conditions.
Some research suggests promising effects in treating erectile dysfunction caused by nerve injury. (Source)
Xanthoparmelia scabrosa
This supplement is commonly used to treat erectile dysfunction and increase sexual desire.
While there is limited evidence, xanthoparmelia scabrosa fits in this blend as a possible aphrodisiac that requires further research. (Source)
It is a type of lichen, an organism that is made up of algae and fungus living together medicinally and has also been used for cancer treatment.
Catuaba
Catuaba is an herb that has bark with medicinal properties.
The name Catuaba translates to "what gives strength to the Indians".
An infusion of the bark of this plant has been used for several years historically in Traditional Brazillian medicine, and since then the plant has found further use in sexual performance supplementation.
It is commonly found in many male enhancement products on the market.
It has been used for sexual performance and arousal but lacks critical research to support these claims.
It is regularly used as a supplement and may be effective for male performance and exhaustion. (Source)
Rhodiola Rosea
This herb grows in mountainous regions of Asia and Europe.
The root of the herb is considered an adaptogen that helps the body deal with stress.
This root has more than 140 active ingredients of which two of the most potent are rosavin and salidroside.
Studies have found the root to help significantly improve symptoms of stress and fatigue. (Source)
Additionally, studies have found that Rhodiola rosea can improve brain function and exercise performance which makes it useful in a male performance supplement.
Damiana extract
A shrub that is native to Central America, Mexico, and the West Indies, the leaf and stem of this plant are used to make medicine.
Reported to instigate a slight "high," and potentially useful as an aphrodisiac, this plant has made its way into several different male enhancement supplements.
Damiana contains several chemicals that may affect the brain and nervous system but lacks concrete evidence of its effectiveness.
It may be useful as a sex enhancement supplement and as an athletic performance enhancer based on anecdotal evidence. (Source)
Vitamin B1
There are several vitamins that also work into this blend, one of which is Vitamin B1 or Thiamine.
Thiamine is one of eight essential B vitamins that are important for the general function of the body.
The body is unable to produce Thiamine, so it is important to get your recommended intake via diet or supplementation in order to keep energy levels and performance at ideal levels.
Vitamin B2
Another essential B vitamin, also known as Riboflavin, is included in this blend.
Riboflavin is important for various functions within the human body, and a deficiency can lead to several issues that may inhibit sexual and athletic performance.
While you may get a healthy dose of Riboflavin from a healthy diet or other supplements, it is included in this blend along with other essential vitamins in order to decrease the likelihood of deficiency and the negative effects caused by it.
Vitamin B6
Vitamin B6 is also known as Pyridoxine, and it is another essential B vitamin.
Like B1, your body is unable to produce B6, and is important to obtain it from your diet or supplementation.
Supplemental doses of Vitamin B6 may also provide several benefits, such as improved mood, brain health, and decreased risk of heart disease. (Source)
Like the other B vitamins, being deficient can interfere with the performance of the body, which is why many male enhancement products such as Go On Red add these vitamins.
Vitamin E
Sometimes referred to as the "sex vitamin" for its ability to increase blood flow and oxygen to the genitalia, vitamin E is commonly included in male enhancement supplements. (Source)
Vitamin E deficiency can cause a variety of issues that may affect male performance.
It may also be useful in supplemental doses for Alzheimer's disease, male infertility, and physical performance in elderly adults. (Source)
Saw Palmetto Extract
This is another plant that has fruit that is commonly used in making medicine.
Saw palmetto extract may be useful in treating sexual dysfunction but lacks concrete evidence like many of the plant medicines in its class.
Still, saw palmetto extract is commonly found in many male enhancement supplements for its possible effectiveness.
L-arginine
This is perhaps the most commonly used ingredients in male enhancement supplements.
In several studies, L-arginine has been found to be possibly effective at certain doses for treating erectile dysfunction. (Source)
This is the major reason you will find L-arginine in male enhancement supplements, as its effect may increase sexual performance.
Other potential benefits of using L-arginine include treating high blood pressure, chest pain, and high cholesterol, but these all lack concrete evidence. (Source)
Do These Ingredients Have Side-Effects?
A few of these ingredients do have some reported side-effects.
Saw palmetto, for example, has been occasionally reported to cause headaches, dizziness, and nausea in certain individuals.
L-arginine may cause abdominal pain, bloating, and diarrhea.
Catuaba has reported side-effects that include headaches, sweating, and dizziness.
Lastly, horny goat weed has been reported to cause several issues, including dizziness, dry mouth, spasms, breathing issues, and vomiting.
When using a male enhancement product such as this, you will want to take the recommended dosage and may want to consult a doctor if you have medical issues.
Does Go On Red Work?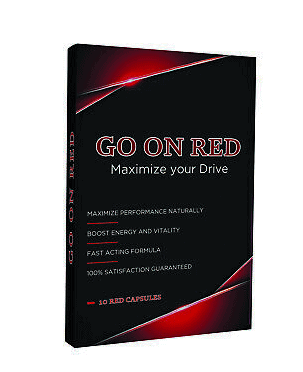 There is plenty of anecdotal evidence to suggest that Go On Red does indeed work.
Between the possible effects of the various compounds in the blend, and the vast quantity of user-reviews available, there is good reason to believe this product will work.
As everyone will experience affects differently, there will always be several individuals for whom this product may not work.
However, the majority of users seem to report success using this particular male enhancement product.
How Do You Use It?
One pill equals one serving, and you will not want to exceed this dose.
Additionally, you will not want to use this product more frequently than is recommended.
Otherwise, in order to take this supplement, you will just have to swallow a single pill.
Where Can I Buy This Product?
This product is available from several websites including Amazon.
The product sells for about $29.95 for a 10-serving pack.
Conclusion
When considering using a male enhancement supplement like Go On Red, it is important that you know the ingredients contained in the supplement and their intended uses.
While many of these natural ingredients lack critical evaluation, there is plenty of anecdotal evidence to suggest that several of the ingredients included in the blend may help with male sexual and performance enhancement.
It is important to remember that if you have any concerns you should consult with your doctor before taking any male enhancement supplements such as these.
Top 3 Male EnhancementAffiliate Disclosure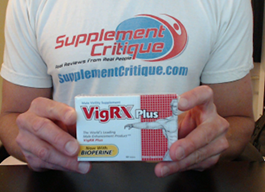 Out of the 100+ male enhancement products Ive tried, Vigrx Plus was the best.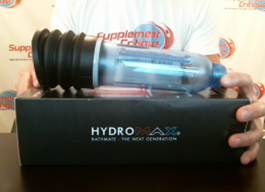 The Bathmate is a proven water-based vacuum pump that can help dramatically increase your size.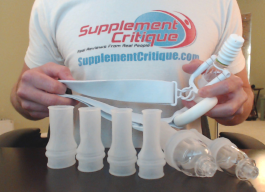 Phallosan Forte is a GREAT option for those looking to grow both length AND girth, permanently.
Honorable Mention/Inexpensive Alternative:Magnum Rings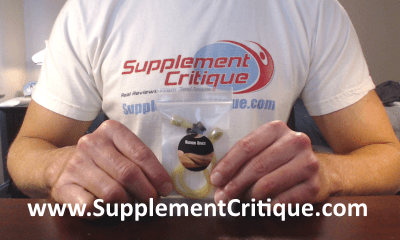 Magnum Rings are a VERY affordable option to getting both girth and length gains, at a fraction of the price of the Bathmate or Phallosan Forte.
Click Here to see our full Magnum Rings review.
Ask A Question
User Questions and Answers
No Questions Have Been Answered For This Article.