Gym Junkies Protein Build Review
By:
Rob Miller
Fact Checked On: 4-4-2018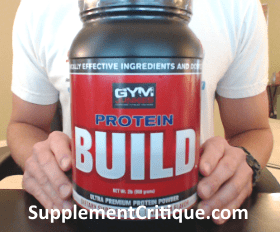 ---
As an avid weightlifter, I know the importance of post-workout nutrition. I've read in several very reputable websites and sources that you have a window of 1 hour after your workout to get the maximum benefit from your lifting regiment.
Things like protein, BCAA's, and other nutrients are ABSOLUTELY essential for fueling your muscles after destroying them with a heavy lifting / cardio session.
In this review, we're going to be talking about a protein powder that was developed by GymJunkies.com, a reputable website that gives hardcore fitness training advice.
I was sent this protein powder by the owner of Gym Junkies, Terry Asher, in exchange for my review, but I am NOT compensated for this review and I didn't get paid to write it.
What's In It?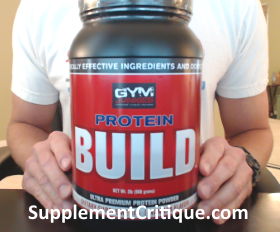 Gym Junkies Protein Build contains 36.32 grams of protein per level scoop, which is a pretty hefty dose when compared to other protein powders.
Unfortunately it doesn't contain any BCAA's like leucine, Isoleucine, and Valine, but that's not really that necessary from a protein powder standpoint.
They actually have a BCAA powder for sale on the Gym Junkies site, which I will talk more about in a later review.
It DOEScontain a few essential nutrients such as:
It Does NOTcontain:
MSG
Artificial Colors, Sweeteners, or Flavors
Aspartame
Lactose
Sugar
This is crucial.
Most protein powders use artificial sweeteners like aspartame to give it a sweet flavor. However, this often results in a pretty nasty aftertase that can linger for almost an hour.
Basically, you'll be choking down your post workout drink.
This isn't the case with the Gym Junkies brand.
How do I take it?
Typically, you should take 1 – 2 scoops immediately after your workout. I mixed mine in water for the first couple of days (not recommended if you're looking for good taste) and almond milk the other few days.
Where can I buy it?
As of right now, it's only available for sale on their official website, www.GymJunkies.com, and on Amazon.
A 2 lb. tub will run you about $27, which puts it on the same price level as most other protein powders on the market.
How Does It Taste?
Personally speaking, I think it tastes great. I got the Vanilla flavor (they also have unsweetened and chocolate), and mixed it with water for the first few days.
The only reason I did this was to save on the extra unnecessary calories you get from mixing it with other things like milk.
If you're looking for a good taste, I would recommend you DON'T do this. It makes it taste very bland / watered down, which is obviously no surprise.
The next few days I mixed it in a blender with about 1 cup of almond milk and a banana, and it literally tasted like a banana / vanilla milkshake.
Conclusion
The Gym Junkies Protein Build brand is solid, that's for sure. Most protein powders that taste this good often pump a ton of garbage into their product like articifical flavoring and other chemicals.
Not this one.
I would highly recommend the Protein Build brand to anyone looking for a solid post workout recovery drink.
Have You Used Gym Junkies Protein Build? Lave Your Review Below!
Ask A Question
User Questions and Answers
No Questions Have Been Answered For This Article.