Herbeena Review – Are Its Benefits Real?
Rob Miller | April 23, 2013
---
Product Reviewed:
Herbeena
|
OUT OF 5 | Review by:
Rob Miller
|
---
REVIEWS
QUESTIONS
COMMENTS
---
Home » Male Enhancement » Herbeena Review – Are Its Benefits Real?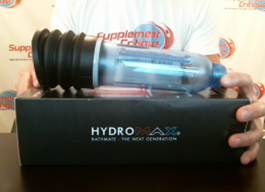 The Bathmate is a proven water-based vacuum pump that can help dramatically increase your size.
Herbeena Overview
Herbeena is advertised as a male enhancement formula that can be used for treating erectile dysfunction.

Its other benefits include increasing erections quality and duration, increasing semen volume, improving overall health and stimulating libido.

However, despite so many great claims, Herbeena does not seem to enjoy any kind of clinical study endorsement, and what is even more important, it seems to have been discontinued, since the official website is offline, and the product can no longer be purchased from other retailers, either.
How Herbeena Works
Herbeena, unlike other natural male enhancement formulas, does not contain known ingredients and its claims are not supported by any scientific studies.

The product contains egg yolk, testicular extract, Ambra Grasea, Alpinia Galanga, Musk Xytol and other ingredients that sound as unfamiliar as these ones.

While any manufacturer trying to sell a product would spend more time trying to offer more information on how exactly these ingredients are supposed to work towards correcting erectile dysfunction and other male sexual issues, Herbeena does not even have an official website, so the product does not have much credibility.

Also, a simple look at the list of ingredients shows that it is unlikely for this product to be effective in treating male sexual problems, since they look only as a list of natural extracts thrown together and nothing more. Herbeena has to be taken for a long time in order to see results, which means that you may have to invest a lot of time, patience and money for obtaining some very unclear benefits.
Herbeena Benefits
It contains only natural ingredients
It is supposed to treat various male sexual problems
It has no known side effects
It serves as a general tonic
Herbeena Drawbacks
It no longer has an official website
It does not contain any known male enhancement ingredients
It claims are not supported by clinical studies
It must be taken for more than one month to show results
Where to Buy Herbeena
Herbeenacan no longer be purchased from the official website, as it is no longer online. Other online retailers no longer have it, either, which may mean that the product is discontinued.

It cannot be bought from brick and mortar stores, and it is, generally, unavailable.
Recommendation
Herbeena does not even sound remotely as other male enhancement supplements, as long as its list of ingredients is concerned.

It does not contain known aphrodisiacs, such as Yohimbe and Epimedium, and its content puts together extracts that are not familiar to the general public.

Since the official website of Herbeena is no longer online, no other information on the product can be obtained, which means that even if you find it somewhere, it may not be a good choice for you.

The claims it makes are not supported by any kind of clinical studies and overall, Herbeena does not inspire too much trust.

As a general recommendation, you should stay away from Herbeena and try something else.
Have You Used Herbeena ?

If so, leave your review below!
Our #1 Choice For Male Enhancement – Vigrx Plus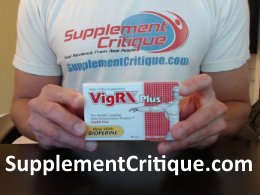 We have personally tested over 100 different male enhancement supplements, and Vigrx Plus stands out as the most effective in terms of results and customer reviews.  Not only is Vigrx Plus designed to help boost overall stamina and libido, but it's also the only product in its category to be clinically studied and PROVEN to work.
Click Here to read more about my specific results with Vigrx Plus
Want To REALLY Get Bigger?

Click Here To See Products That WORK!
Ask A Question
User Questions and Answers
No Questions Have Been Answered For This Article.