Himcolin Gel Video Review
By:
Rob Miller
Fact Checked On: 5-3-2018
Thinking about trying Himcolin Gel? I've actually used it. Watch my video review here, and learn more about the ingredients, how to use, potential side effects, and my personal results.
If you would like to read my written Himcolin Gel review, click here.
Video Transcript
Hey Guys Rob here again with Supplement Critique dot com and in todays review we're going to be switching up gears a bit and talk about a product called Himcolin.

Unlike the vast majority of the products we review here, this one is actually a gel that is used to help with decreased sex drive, erectile dysfunction, and even premature ejaculation issues.
As always, I'm going to talk a bit about the product itself first, but if you'd like to skip ahead to my results you can just click the link in the description box below, it will take you to my website Supplement Critique dot com where you can read all about it.
You can also run a google search for something like "Himcolin Gel Supplement Critique" and you should be able to find my review somewhere in that search.
I'm also going to have this video translated into Hindi in the closed captions section because it seems to be very popular in India, so hopefully this can help some of our international friends follow along with my review here.
So anways, Himcolin is a topical gel thats made by a company called Himalaya Herbal Healthcare.

They were actually founded and based in India, but now have offices located all over the world and sell to something like 92 different countries.
They make a wide variety of herbal products that include things like Liver care supplements, Stress care supplements, Heart health supplements that help everything from blood sugar control, cardiovascular health, and even kidney issues.
One of their flagship products, of course, is Himcolin.

Now, Himcolin isn't a lubricant or a sexual aid meant to be used just before sex.
It's actually a topical gel that is applied to the penis and surrounding areas once or twice daily, and it's supposed to start working within 30 days or so.

It's primary purpose is to help increase penile blood flow, which in turn leads to greater sexual arousal and harder erections.
The all natural ingredients in Himcolin are for the most part not those that we commonly find in the enhancement supplements we review.
They are listed on the website with links to further explanations regarding how they benefit your sexual and general health, and include ingredients like
Silll ass strus Panic u latus
Hibiscus Abel Moh Scuss
Prunus Amig Dalus
Vitex Negundo
and a bunch of others I won't go into here.
As far as side effects are concerned, According to the official Himcolin website there aren't any.
However, I can tell you from experience in using gels and oils like this, it's always possible.
Typically with the creams, oils, and gels I've tested in the past you can experience things like skin irritation, redness at the application site, itching, burning, dryness, and stinging.
It should be noted that side effects like this are pretty rare, but they're possible with any gel.
I actually reached out to the manufacturer to specifically ask them about any warnings or side effects, and they actually mentioned that you should avoid using Himcolin Gel on the glans of the penis.
They actually said it was not advised to do this because it could cause discomfort / burning when it comes in to contact with opening of the penis.
They didn't really specify why this was the case, but I would definitely heed the warning.
How To Use
As far as how to use Himcolin gel, the directions on how to use Himcolin are pretty straightforward…
You should first consult your physician on the proper dose range.
One you have the dose he prescribes, apply liberally to your penis.

They don't really specify exactly how much you should use in each session, but a good rule of thumb for gels like this is about a dime sized amount.
Repeat as necessary to get the best results.
They also make it crystal clear that you should stop using Himcolin if you experience any local reactions, and report them to your doctor at once.
As for my personal results, I've been using Himcolin for the last couple of weeks, and to be honest I'm not seeing much if any results.

Normally I don't respond very well to creams and gels like this, so it's really not much of a surprise.
They tend to be very messy, don't really do much, and in some cases I'll get a bad reaction from them.
I actually didn't get any bad reaction from Himcolin, and I could defintely sense that it works really well as a vasodilator.

I defintily felt more "hung" and had kind of like a meatier appearance, but the smell of this stuff is from another world in my opinoin.
There's really no other way to describe it than just awful.
If I HAD to describe the smell, I would say it smells like a mixture of moth balls, old man, formaldahyde, and like hair gel or something.
This would be fine if the smell would go away after you take a shower or wash your hands, but it just seems to linger for days after you've even used it.
It's not even a smell that you can get used to, at least in my opinoin.
As far as where to buy Himcolin, you can actually find it in a lot of places.

I actually purchased this tube on Bonanza dot com for around $8 plus the cost of shipping.They also sell it on Amazon, Ebay, and their official website for about the same amount, and at such a low price I guess it may be worth a shot.
Anyways that's pretty much all I have for Himcolin gel, if you have any questions you can leave them in the comments section below, or send me an email to contact@supplementcritique.com and I'll try to get back to you as soon as possible.
And I'll be back soon with another review, take care.
Top 3 Male EnhancementAffiliate Disclosure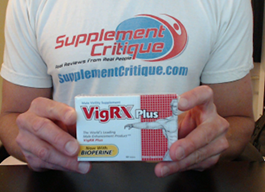 Out of the 100+ male enhancement products Ive tried, Vigrx Plus was the best.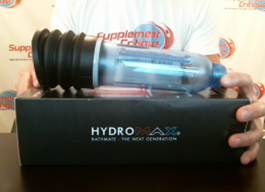 The Bathmate is a proven water-based vacuum pump that can help dramatically increase your size.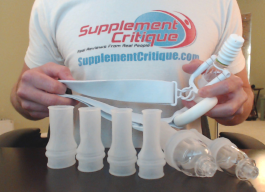 Phallosan Forte is a GREAT option for those looking to grow both length AND girth, permanently.
Honorable Mention/Inexpensive Alternative:Magnum Rings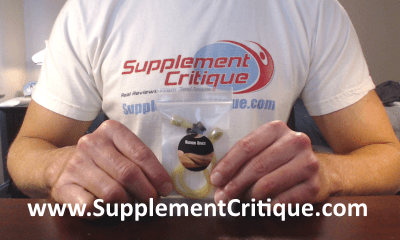 Magnum Rings are a VERY affordable option to getting both girth and length gains, at a fraction of the price of the Bathmate or Phallosan Forte.
Click Here to see our full Magnum Rings review.
Ask A Question
User Questions and Answers
No Questions Have Been Answered For This Article.