Jenasol Penile Muscle Enhancer – 9 Review
By:
Rob Miller
Fact Checked On: 4-10-2020
Jenasol Penile Muscle Enhancer – 9 Overview
The Jenasol vitamin company makes hundreds of supplements, among them several in the male enhancement category.

Some focus on libido and performance, while others are more about helping you achieve a bigger penis.

Jenasol Penile Muscle Enhancer – 9 falls into the latter category.

It's an update to an earlier version, simply called Jenasol Penile Muscle Enhancer.

Both claim to contain all the components to increase the size of your penis naturally and significantly.
Jenasol Penile Muscle Enhancer – 9 has a product page on the Jenasol website that explains briefly how it works.

It's less information than your typical single product website would provide, but it's more professional as well.

The basic idea is that Jenasol Penile Muscle Enhancer – 9 harnesses 40 years of experience to combine just the right herbs and other ingredients in a "magical" way to increase the length, girth, and duration of your erections, as well as increase the actual size of your penis over time.
Jenasol Penile Muscle Enhancer – 9 Ingredients and How They Work
Jenasol Penile Muscle Enhancer – 9 starts with the original formula and builds from there.

Included in the mix are:
Niacin is a B Vitamin famous for that "niacin flush." It gets your blood going, and that's always good for an erection.
Zinc is essential for the body's own testosterone producing process.
Whey Protein Isolate contains a complex of amino acids, including L-Arginine which is a precursor to nitric oxide.

NO opens up blood vessels, allowing blood to flow more freely to the penis during arousal.

The thinking is that over time, the penis will actually grow so it can accept the increased amount of blood it receives.
Guarana Seed Extract provides energy.
Maca Root Extract is an aphrodisiac.
Saw Palmetto supports your healthy prostate function.
Creatine Monohydrate energizes your muscles so they can work harder and grow more quickly.
Tribulus Fruit Powder encourages the production of testosterone.
You are instructed to take 3 tablets a day with a full glass of water, and they say that Jenasol Penile Muscle Enhancer – 9will build up in your system to help your performance and size over time.
Jenasol Penile Muscle Enhancer – 9 Pros and Cons
Advantages of Jenasol Penile Muscle Enhancer – 9
It's affordable.

It contains some of the male enhancement ingredients we look for.
Disadvantages of Jenasol Penile Muscle Enhancer – 9
Its main claim is that it will give you a bigger penis, which frankly just isn't possible.

There aren't really any Jenasol Penile Muscle Enhancer – 9 reviews from customers who've used it.
Where to Buy
You can purchase Jenasol Penile Muscle Enhancer – 9 at the Jenasol website. A 90-count bottle is a one month supply.

It currently sells for $25.56, but if you buy 3 bottles at a time, you'll pay only $19.17 each.There is a 30-day money back guarantee, though the details are not explained on the website.
Conclusion
If you're looking to a pill to grow your penis size, you'll only end up disappointed.

On the other hand, plenty of herbal supplements can help improve erections and performance, and Jenasol Penile Muscle Enhancer – 9 is probably one of them. This is a fairly reputable company.

If you don't like what you see in Jenasol Penile Muscle Enhancer – 9, they might have something else you could benefit from.
Just don't ever bank on taking a pill on its own to increase your actual penis size because if it were that simple, you would have heard about it years ago and it would be a household name with everyone walking around sporting huge penises because they were able to get their hands on such a miracle.
Have You Used Jenasol Penile Muscle Enhancer – 9?

Leave Your Review Below!
Top 3 Male EnhancementAffiliate Disclosure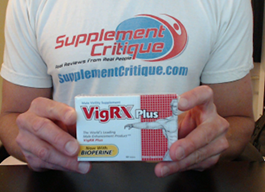 Out of the 100+ male enhancement products Ive tried, Vigrx Plus was the best.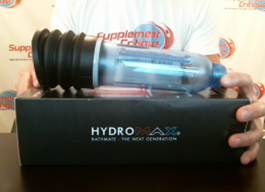 The Bathmate is a proven water-based vacuum pump that can help dramatically increase your size.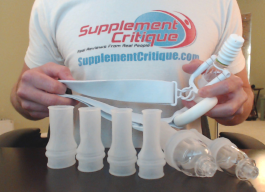 Phallosan Forte is a GREAT option for those looking to grow both length AND girth, permanently.
Honorable Mention/Inexpensive Alternative:Magnum Rings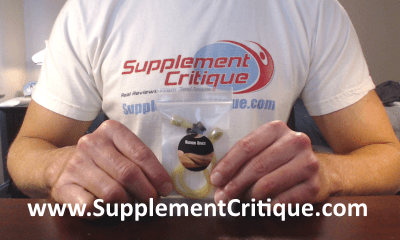 Magnum Rings are a VERY affordable option to getting both girth and length gains, at a fraction of the price of the Bathmate or Phallosan Forte.
Click Here to see our full Magnum Rings review.
Want To REALLY Get Bigger?

Click Here To See Products That WORK!
Ask A Question
User Questions and Answers
No Questions Have Been Answered For This Article.