Lipotrim With Acai Review – Our Results
By:
Rob Miller
Fact Checked On: 4-26-2013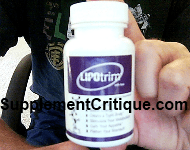 Lipotrim is an all natural dietary supplement that uses a few key ingredients to help promote healthy weight loss. We got a chance to order the free trial of this particular product, and wanted to share with you our results. Keep in mind that there are literally hundreds of reviews on the internet that are fake when it comes to this product, primarily because it is promoted by affiliates who will say anything to get you to buy it. We don't do that here at supplementcritique.com, because we want to give you the most fair and comprehensive review of supplements to help gain your trust.
What is Lipotrim?
Used primarily to burn off excess fat and promote a healthy metabolism, Lipotrim is an all natural dietary supplement that is distributed by a company called IFP Sciences Ltd.. Their primary ingredient list includes such weight loss extracts such as caralluma frimbiata aerial parts, gymnema silvestre leaf, and eleuthrococcus senticosus root and stem. While there is very little evidence to suggest these ingredients actually promote weight loss, after a little bit of research we noticed that the primary ingredient is chromium.
Ingredients in Lipotrim
The other ingredients in Lipotrim include a proprietary anti-oxidant blend containing green tea extract, acai fruit extract, and lotus leaf. Topping off the ingredient list is caffeine, with about 150 mg of the substance per dose. This might not seem like alot, but when put into perspective, it's about 2 cups of coffee. If you are not a regular coffee drinker, this can definitely be alot of caffeine in one shot.
The final active ingredient is Chromium. Even though Chromium is a powerful substance which is used as a catalyst to producing hydrocarbons and preserving wood, there is much debate as to it's effectiveness as a dietary ingredient.
How To Take Lipotrim
According to the package, you are supposed to take 2 capsules first thing in the morning with a full glass of water. From experience, and the label warnings, you should definitely avoid taking Lipotrim in the afternoon, as it can cause restlessness and keep you awake for hours. As with any diet supplement, you should use it in conjunction with a healthy diet and exercise.
Auto-Billing
You probably have been involved in a free trial for one thing or another over the years, and may have even tried out a product similar to lipotrim in the past. While the free trial is nice and all, after your free trial period is up, you are billed a whopping $148 for the bottle you received! What's worse, is that you are enrolled in an auto billing some would characterize as a nightmare, where they bill you every month for the product as much as $60! Be careful of these free trials, they are not so free!
Our Results
Since we had very limited time to take Lipotrim, there was very little results we gained from it. We received the package about 8 days after ordering, so with only 6 days to try it out, our results were very limited. I did feel a small gain in energy, which allowed me to hit the gym a little bit longer than usual. All in all though, I would characterize Lipotrim as nothing more than a caffeine pill.
Lipotrim Overall
If you could just buy this in the store for a measly $20 or $30 this product might be worth it. But the simple fact is that Lipotrim is simply way too expensive, and their billing procedures are way too scammy to even give this product a try. I would recommend staying away from Lipotrim, and consider taking an all natural thermogenic fat burner such as Phen375 or similar.
Top 3 Fat BurnersAffiliate Disclosure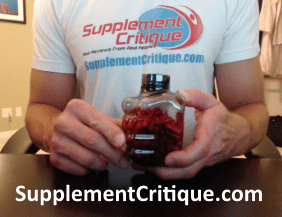 Instant Knockout is actually a new fat burning supplement I just came across, and got great results.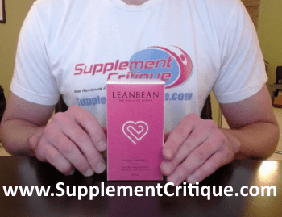 LeanBean Female Fat Burner is the BEST fat burner for women we\'ve ever tested.Read our review here.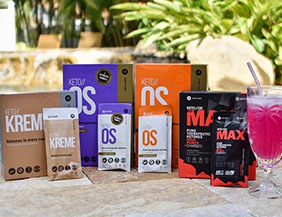 Biohacks your body into instant ketosis to burn fat instead of carbs.

Weight loss, energy, focus, anti-inflammatory, anti-aging.
Ask A Question
User Questions and Answers
No Questions Have Been Answered For This Article.