M Patch Review – Great Idea or Scam?
By:
Rob Miller
Fact Checked On: 9-15-2015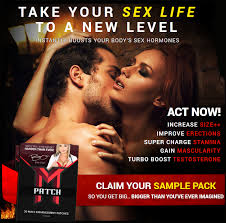 M Patch Overview
Most male enhancement supplements still come in the form of tablets and capsules, but more and more we're seeing patches coming on the scene.

They offer the same benefits and generally use the same or similar ingredients, but the delivery system is completely different. M Patch is one of these new transdermal patches.

We had a reader bring it to our attention, so we decided to take a closer look.
What Does M Patch Promise?
The M Patch website is a pretty even mix of information and titillation.

There's no shortage of text explaining how it works and why you should use it.

But scattered throughout are images of hot women in various stages of dress and compromising position.

There's even a porn star, Bree Olsen, assuring you that all the guys she works with wear the M Patch. (Just an aside, M Patch isn't the only male enhancement product Bree Olsen endorses).
Now that they have your attention, they let you know all the incredible things that will happen to you when you start using M Patch:
Your size will grow by 2 inches.
Your erections will be as hard as they were when you were 16.
Your testosterone levels will be through the roof.
You'll be able to last and last all night.
You'll instantly gain the confidence that comes with knowing that you're the only one that can satisfy her.
And you'll get all that without ever having to take a pill.

You just slap the patch on your skin, and you're ready to go whenever you need to be.

We'll talk next about how the patch works and how it could be a better choice than pills.
How M Patch Works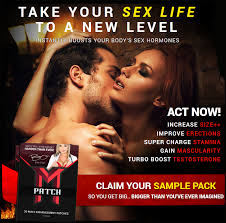 The beauty of a patch is that you don't have to swallow any pills, but you do have to apply a new patch each day.

The herbal ingredients in the M Patch formula are transmitted through your skin directly into your bloodstream.

This application method can be much more convenient than pills that have to pass through your digestive system before they can be useful to you.

M Patch can start to work right away, with less loss of potency.
The instructions are to place a new patch to your clean dry skin each day.

It doesn't matter what time, but you should attempt to make it as consistent as possible so the ingredients can stay at a steady level in your system. Make sure you use a new spot each day.

You can go back to a previously used spot after a few days.

Just give it a little time in between to prevent any irritation.
M Patch Ingredients
When it comes to active ingredients, a patch is really no different than a pill.

While the delivery method is different, the formula is quite similar to what we're used to seeing.

The M Patch formula contains:
Horny Goat Weed (aka Epimedium Sagittatum).

This is an aphrodisiac to help put you in the mood, but it also helps increase nitric oxide so you get more blood flowing to your penis, giving you rock hard erections.
Wild Yam which regulates hormone levels to ensure you have the right amount of testosterone in relation to estrogen and DHT.
Korean Ginseng which provides energy and stamina for your entire body as well as your sexual organs.
Muira Puama (aka Potency Wood) which is an herbal aphrodisiac used for thousands of years to boost both libido and erections.
Oyster Shell which has long been thought of as an aphrodisiac because of its ability to boost testosterone levels naturally.
Licorice Root which also balances hormones.
Vitamin E which has always been known as the sex vitamin because it boosts libido.
Vitamin B for energy and stamina.
The list pretty much hits all the hot spots: libido, erection quality, stamina, testosterone.

But the formula is proprietary so we don't know how much of each ingredient there is.

It's too bad, really, because using the ingredients in the right dosages is very important to making sure M Patch works.
M Patch Side Effects
One of the good things about using a patch is the lack of digestive side effects. There will be no nausea with M Patch.

On the flip side, you might find yourself with mild skin irritation from the patch.

If that's the case, make sure you apply to a new clean dry spot each day, and remove the previous patch.

You'll also have to avoid M Patch if you have a shellfish allergy, due to the Oyster Shell ingredient.
M Patch Free Trial Offer
M Patch is only available to purchase through their free trial offer.

If you're not familiar with these, here's how it works:
You find a "review" website talking about how great M Patch is.

On that site, there's a link to a "RUSH MY FREE TRIAL!" or "CLAIM YOUR SAMPLE PACK!" You think it's your lucky day, so you click the link and provided the requested information to receive your free trial.

All they ask is that you provide your credit card number to cover the small shipping fee (usually around $4.95).So you think you're getting a free sample, but that's not what you're getting at all.
Buried somewhere in the fine print, they explain that you're actually signing up for an auto-ship program.

Unless you cancel before the 14 day trial period, they'll charge you $89.99 for the "free" sample you already received, and they'll sign you up to receive a new shipment at that same price each month until you cancel.
Now that's shady enough, right?Unfortunately, it's all too common and happens all the time.

But something about M Patch is even a little shadier than usual.

We studied all the listings of the terms and conditions of the free trial, and there's no consistency.

One their order page, they list a "60 Day Money Back Guarantee.

But under that heading, they explain that "unless you cancel before the end of your 30 day trial period… you will continue to receive a new 30 day supply… every month." They call it a "30-day trial period." But if you follow the link to the Terms and Conditions, everything is different.

They satisfaction guarantee is listed as 90 days, but the free trial period is listed as 15 days..

The whole thing is designed to confuse customers so when they realize they've been charged, it's very difficult to clear it up without losing at least one payment.
How to Cancel
The Terms and Conditions page of the M Patch website lists 1-877-585-1162 as their customer service phone number.

It states that you can cancel your auto-shipping membership and avoid paying $89.95 for the "free" sample by calling within 15 days of placing your order.
Conclusion
If you can't or don't want to take pills, using a transdermal patch to improve your libido and performance is a good and valid way to go.But M Patchis not the one you want.

The ingredients are fine – nothing special – but fine.

The problem is the company and their marketing decision to basically trick customers into repeat business.

You don't need this kind of hassle, and trust me, it will be a hassle. Think about it.

Why would a company with a good product they can sell on its merits resort to this kind of deceit? They wouldn't.

They'd offer a straight up money back guarantee with simple terms, and let their product do the talking.

M Patch does the opposite of that, which is why you should just not bother.
Have You Used M Patch?

Leave Your Review Below!
Top 3 Male EnhancementAffiliate Disclosure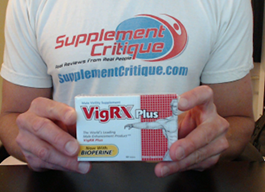 Out of the 100+ male enhancement products Ive tried, Vigrx Plus was the best.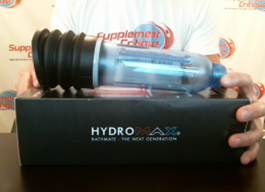 The Bathmate is a proven water-based vacuum pump that can help dramatically increase your size.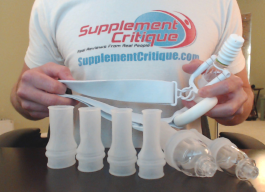 Phallosan Forte is a GREAT option for those looking to grow both length AND girth, permanently.
Honorable Mention/Inexpensive Alternative:Magnum Rings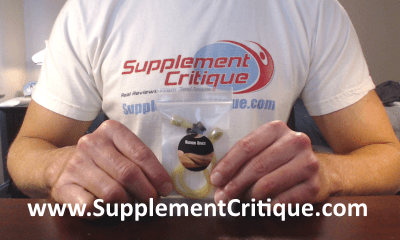 Magnum Rings are a VERY affordable option to getting both girth and length gains, at a fraction of the price of the Bathmate or Phallosan Forte.
Click Here to see our full Magnum Rings review.
Want To REALLY Get Bigger?

Click Here To See Products That WORK!
Ask A Question
User Questions and Answers
---

I need a phone number to order the M-Patch it works well for me.Thank you. -Wayne

There used to be a website where you could order a free trial, but I can't seem to find it anymore. If you've ordered before, you may be able to find a phone number with your credit card transaction.- Rob
Was this question helpful to you?

ASK A NEW QUESTION
---

are there any patches like the M Patch, that are not only effective but the company isn't out to rip us off? Good thing I came here. Got suspicious with Bree Olson advertising yet another product. She seems to add a new one ab out every 6 months. H-m-m -rodney

I've reviewed a few. I can't think of one that really stands out, but Phirago has a pretty decent looking formula.- Rob
Was this question helpful to you?

ASK A NEW QUESTION