Magnum Blood-Flow Review – Should You Use It?
By:
Rob Miller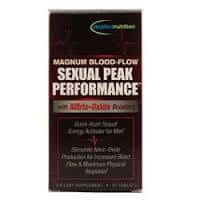 Magnum Blood-Flow Overview
At first glance, Magnum Blood-Flow seems to be one of the more legitimate male enhancement supplements out there.

That impression probably comes from the fact that it is sold in stores and not just online. True or not, there is an impression that products sold exclusively over the internet (or on television) are not generally as effective as what you may find in stores.

Since you can buy Magnum Blood-Flow at CVS and Walgreens, it starts out a leg above some of the other products we see.
The full name is Magnum Blood-Flow Sexual Peak Performance, and it works by increasing the flow of blood to the penis during arousal for better, harder, thicker erections.

It also uses herbal extracts to increase libido, enhance your physical response, and improve your performance in terms of energy and stamina.

Taken daily or just when you want a boost, Magnum Blood-Flow wants to be your go to penis pill.
Magnum Blood-Flow Ingredients and How They Work
The amounts are proprietary, but Magnum Blood-Flow does provide a list of components to the formula.

There's:
L-Citrulline and Epimedium Sagittatum for improved penile blood flow.

L-Citrulline is an amino acid that's a building block for nitric oxide.

The more nitric oxide in your blood, the more that will flow into the corpus cavernosa, increasing the size and hardness of your erection.
Muira Puama, Maca, and Catuaba are all ancient herbal aphrodisiacs that boost your libido as well as your sexual response.
Ginkgo Biloba and Ginseng improve your energy and stamina.
Cayennehelps the rest of the ingredients to be more readily and efficiently absorbed.
There are two ways you can use Magnum Blood-Flow.

If you wish to be ready any time, you can take Magnum Blood-Flow daily.

In that case, the dose would be 2 tablets twice a day for a total of 4 tablets a day.

If you'd prefer to only take it as needed, you can take 4 tablets about an hour before you expect to engage in sexual activity.
Magnum Blood-Flow Pros and Cons
Advantages of Magnum Blood-Flow
It's readily available in stores and online.

The entry price point is quite reasonable.

The ingredients are all natural.
Disadvantages of Magnum Blood-Flow
There are plenty of unfavorable Magnum Blood-Flow reviews, with guys complaining that the only effect they got was a stomach ache.

It does not contains L-Arginine, the most used nitric oxide precursor.

It could get expensive if you choose to take 4 tablets daily.
Where to Buy
Magnum Blood-Flowis available for purchase at local retail stores such as CVS and Walgreens.

You'll also find it through several online stores.

The price for the 40-count bottle ranges from $16 to $30 so definitely shop around.
Conclusion
Normally, we'd recommend that you try this relatively affordable, widely available male enhancement supplement.But the volume of negative Magnum Blood-Flow reviews prevents us from doing so.

The only reason we can see for purchasing this is if you're in the store and it's an impulse buy. Who knows? It could work very well for you.

But we doubt it.
Pinch your pennies and check out the huge selection of similar products that are out there on the market for you to grab up right now that have better formulas that you can count on and have a better track record among the users and critics alike and you will have better luck no doubt.
Have You Used Magnum Blood-Flow?

Leave Your Review Below!
Top 3 Male EnhancementAffiliate Disclosure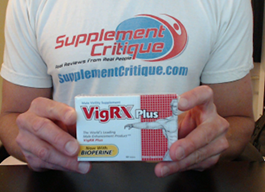 Out of the 100+ male enhancement products Ive tried, Vigrx Plus was the best.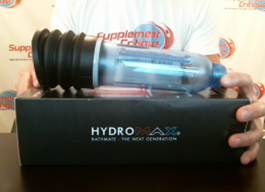 The Bathmate is a proven water-based vacuum pump that can help dramatically increase your size.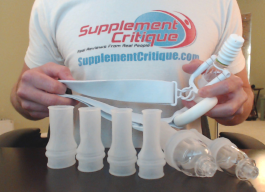 Phallosan Forte is a GREAT option for those looking to grow both length AND girth, permanently.
Honorable Mention/Inexpensive Alternative:Magnum Rings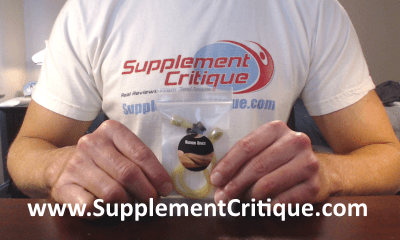 Magnum Rings are a VERY affordable option to getting both girth and length gains, at a fraction of the price of the Bathmate or Phallosan Forte.
Click Here to see our full Magnum Rings review.
User Reviews

3.0 out of 5 Stars (1 Reviews)
Have you used this supplement?
Once OK, now not enough
By
Jasper

,
Dec 6, 2018


In Short:

I would recommend this to a friend.
I took Magnum Blood Flow Sexual Peak Performance years ago and it worked fine. I did not take it daily, I did pop four pills before getting together with my girl. She was usually more than willing, our relationship grew increasingly complicated because she had trouble getting sexually excited unless we had sex somewhere we might get caught. We had never had sex in my apartment, in hers only twice, I lost count of how many times we did it outdoors or in the parking garage of her condo building. Consequences of that were times I was ready and she wasn\'t receptive.

I caught on when she refused me sex at her place and I agreed we should go get coffee. We didn\'t even make it out of the driveway before she was all over me. What does this have to do with me taking Magnum Blood Flow? With sex enhancers timing is critical, sometimes the desired effect won\'t happen at the right time. This time I was on the downside of arousal she did major mouth-work on my manhood to get me going. Without that I don\'t think my erection would have been hard enough. It was four in the morning & we were in her car. I was driving, she was humming, I couldn\'t safely go on that way. I had taken Magnum Blood Flow Sexual Peak Performance an hour and twenty minutes before, I stopped in the drive just beyond the garage door. She exposed her breasts, got out went behind her Escalade. I thought, what the hell? I pulled my pants up and fastened my belt loosely not wanting to force my now raging hard-on back into the corral. Hoping to pop the hatch and toss her in I dashed behind the big black bulky SUV, my wanker bobbing stiffly up and down with each stride. When I arrived she already had the hatch open, bent over, shorts down around her ankles, juicy glistening wet spread wide. One quick yank from her my belt was undone and my best six slid inside. My thrusting, her pushing her ass back against my loins caused the big Cad to gently rock and the open doors to flap. Security lights flashing on and off we got the job done under the strobe light effect, keys still in the ignition, motor running. More than one motor running! Here I am a man over fifty, turning gray and banging a woman so much younger no one would have thought anything had they seen it except, \"She\'s a hooker. She wasn\'t, this was only the beginning of a rocky sex life. I climaxed, she didn\'t. I picked her up and strapped her in the passenger side, shut the doors and drove away with her fingering herself. She did me another hum job fingering herself off when we got back. . There\'s absolutely no sex enhancing supplement that will always give optimum results when those are the conditions for intercourse. Yes, Magnum Blood Flow did work for me more than once in situations such as I just described. Didn\'t always work, not because of the supplement, but because with a woman like that getting the timing right each and every time was just not possible.

Now I\'m older and the only result I get is an upset stomach. My penis does get slightly more firm, but not enough for intercourse. Yes I would recommend it to a friend under the strict advice that it may work if you\'re in the 35 to 45 age range. It might work if you have a woman like I did who could stimulate a subsiding erection to full force throbbing because she could suck the chrome off a trailer hitch. Yes it might work. For older men this is unlikely. It was not my go to penis pill even when she and I were together, I rate it a little better than average because it did work when I was younger. Even if you are younger I strongly advise taking one tablet on an empty stomach and observing your responses. You may, operative word there is \"may\" be able to discover a dosage level that will give you a firm erection without making you sick. Every man is different, even if you\'re young and take sex enhancement supplements not because you really need them, but because they make what you can already do even better, longer lasting and over all more fun, your body may not tolerate Magnum Blood Flow Sexual Peak Performance. It\'s a good sized pill and four of them are a lot of milligrams of some ingredients you may tolerate well and others you may not tolerate at all. It does not work for me now. In order to be honest I have to admit it did work for me under less than ideal conditions; this mostly due to the eccentricities of my girlfriend at the time and the difficulty of getting the timing right. Even if it does work, I would not make it my go to sex supplement. There are other supplements and sex enhancers available that would probably be more reliable. Boiled down, yes it may work; the less you tolerate the ingredients and the older you are, the more likely it won\'t.

Was this review helpful to you?
1 out of 3 people found this review helpful.
---
Want To REALLY Get Bigger?

Click Here To See Products That WORK!
Ask A Question
User Questions and Answers
---

What if you use it. The 4 tablets for instant results, and you don't engage in sexual activity -brent

You'll be horny, but that's about it.- Rob
Was this question helpful to you?
5 out of 6 people found this question helpful.
ASK A NEW QUESTION
---

Can I take magnum blood enhancement if I am insulin depended diabetes -steve

Because you take prescription medication, you'll need to check with your doctor.- Rob
Was this question helpful to you?
3 out of 3 people found this question helpful.
ASK A NEW QUESTION
---

Can magnum blood flow add inches of growth to penis -Bill

Unfortunately no.  Supplements can't make your penis grow. For that, you should check into an extender device like Phallosan Forte and/or manual exercises like you'll find in my free "Enhancement Exercises" ebook.- Rob
Was this question helpful to you?
2 out of 3 people found this question helpful.
ASK A NEW QUESTION
---

Can i take two pills for instant result and engaged in sexual activity im 20 my first time trying it -milan

According to the instructions, you should take 4 pills about an hour before having sex.- Rob
Was this question helpful to you?

ASK A NEW QUESTION
---

Can i take 4 tablets for rapid results and how i eat after 2 minutes or take all together or with milk or juice or water? -Nabeel

If you wish to be ready any time, you can take Magnum Blood-Flow daily. In that case, the dose would be 2 tablets twice a day for a total of 4 tablets a day. If you'd prefer to only take it as needed, you can take 4 tablets about an hour before you expect to engage in sexual activity.- Rob
Was this question helpful to you?

ASK A NEW QUESTION